This World Cup Stop is a Favorite, But Will This Year Be Its Last?
Rumors are circulating that the iconic ski area in the Canadian Rockies may bid adieu to the FIS World Cup.
Photo: Photo by Christophe Pallot/Agence Zoom/Getty Images
Heading out the door? Read this article on the new Outside+ app available now on iOS devices for members! Download the app.
For over a quarter-century, Lake Louise has hosted at least one World Cup downhill annually. And the ski destination in Canada's Banff National Park is a favorite among racers. Just ask Lindsey Vonn, who won 18 of her 82 World Cup races there—so many that the resort renamed the downhill run Lake Lindsey Way.
"It has been a staple in downhill racing for so long and a place that has given me so many incredible memories," Vonn said.
Related: Lindsey Vonn tries new things—like skiing for fun
But recently, rumors began circulating that the iconic ski area in the Canadian Rockies would bid adieu to the FIS World Cup after the men's and women's races later this fall. These whisperings can be traced back to Austrian media reports, one of which cited FIS chief race director Markus Waldner as the source, while another quoted Austrian ski federation boss Herbert Mandl (the latter also speculated that Lake Louise resort was closing.)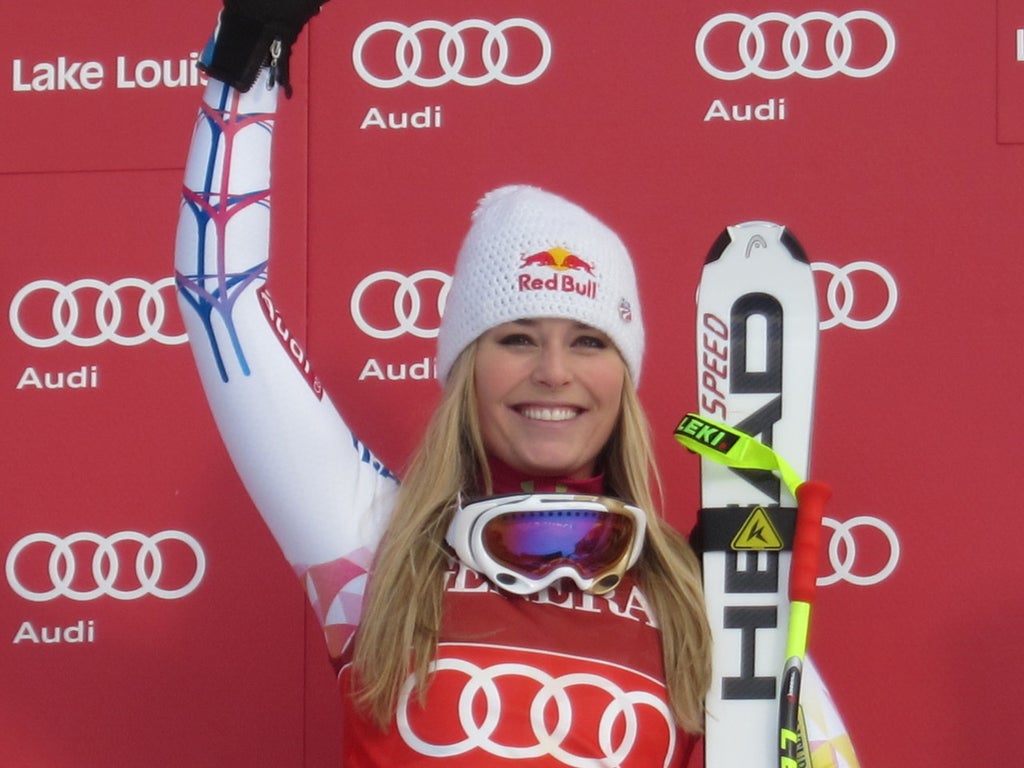 Both Alpine Canada and the resort report that this news is greatly exaggerated.
"The ski resort will remain open!" confirmed Lake Louise spokesperson Leigha Stankewich.
"We were surprised and disappointed to see reports on foreign websites fostering rumors and speculation," said Alpine Canada in a statement. "We are focused on delivering a great event at the iconic Lake Louise resort and are delighted that a third men's race was added again this year."
But there might be some truth to the rumors. Alpine Canada would not confirm Lake Louise as a future World Cup host beyond 2022, and FIS has not yet confirmed the World Cup calendar beyond this coming season.
Several Canadian resorts are "keen to host World Cup events," stated Alpine Canada, with Panorama and Whistler in British Columbia churning in the rumor mill. At this point, the federation is not in a position to comment.
"What we are confident in saying is that Alpine Canada will work hard with all communities and organizing bodies to ensure that World Cup action remains in Canada," the statement concluded.
If Lake Louise does get axed from the World Cup schedule, many will be sad to see it go, including Vonn who led a USA sweep there in 2014 with Stacey Cook and Julia Mancuso. Mikaela Shiffrin (2017) and Bode Miller (2004) scored their first World Cup downhill victories at Lake Louise. Picabo Street won the Lake Louise downhill twice. And Breezy Johnson, Marco Sullivan, and Hilary Lindh have also finished on the podium there.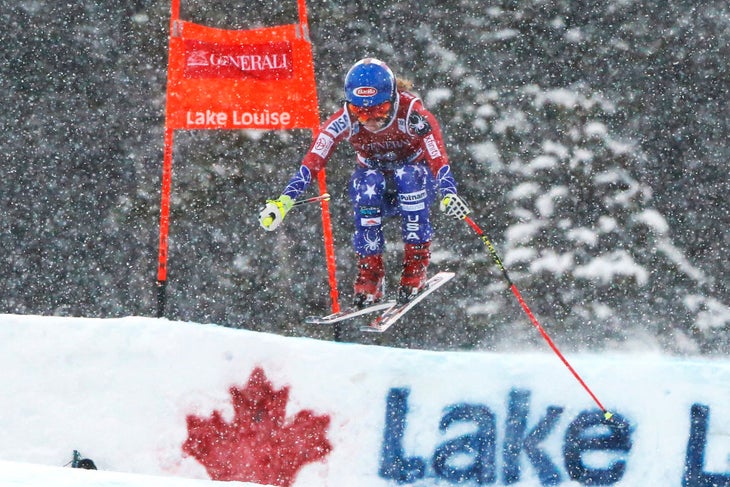 "It's such a beautiful, cool place to start off," said Steven Nyman, who has always finished in the points in Lake Louise's speed races. "The track is just a perfect track… It has technical sections, but it has a lot of gliding to it."
Read more: New World Cup venue will have racers starting in Switzerland and finishing in Italy
Lake Louise first hosted the World Cup in March 4, 1980 as part of Calgary's efforts to host the 1988 Olympic Winter Games. In 1995, Lake Louise became an annual part of the women's World Cup tour; the men's circuit first included Lake Louise in 1999 and has also stopped there every year since (except for 2021, when the World Cup tour did not travel to North America because of the Covid-19 pandemic).
For its part, Lake Louise would like to continue hosting the traditional early-season speed races.
"With our winter season kicking off on November 4, along with our amazing volunteers, proven track record, and superior snowmaking abilities," said Stankewich, "we feel we will continue to be the best option to host World Cup speed events in Canada."