5 Things Physical Therapists Want You to Do Before Charging the Slopes
Ski season is already well underway. Your ski fitness routine should be too.
Heading out the door? Read this article on the new Outside+ app available now on iOS devices for members! Download the app.
The early season can be a dangerous time on the ski slopes. Excited skiers are anxious to pick up right where they left off at the end of the previous season and make a beeline for the trees; beginners are making their first-ever turns; and snow coverage can be thin, leaving all sorts of natural obstacles and hazards exposed.
Ski injuries during this time of year are common, with some ending a skier's season before it even really got started. You know what they say: an ounce of prevention is worth a pound of cure. Not all ski injuries are preventable (you can't control someone crashing into you and taking you out at the knees), but some are (if your quads and hammies are strong, hopefully that collision doesn't lead to a ruptured ACL).
As a physical therapist who's treated many ski injuries over the years, here are five things I wish every skier would do before charging the slopes this winter.
Eccentric Exercises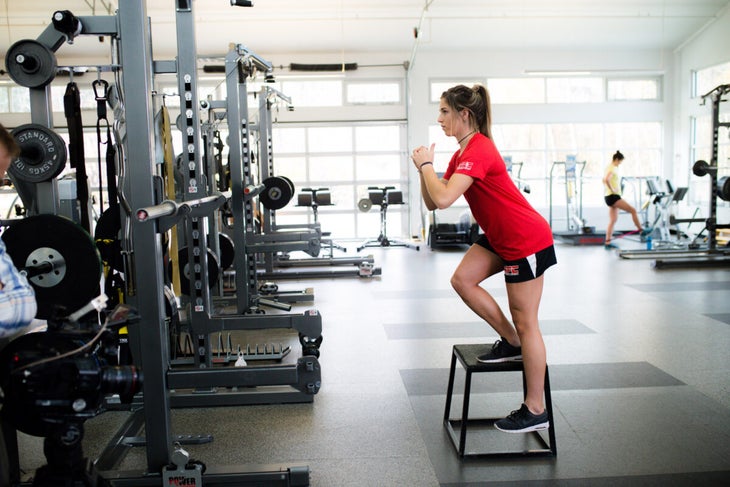 Why
Eccentric movements describe a type of muscle contraction that involves the lowering phase of an exercise. Take the squat for example: the eccentric component is the descending or lowering aspect of that movement pattern. When we think about how we move on the ski hill, particularly on the downhill, we are absorbing the terrain as it comes at us. Our legs and body are working as the shock absorbers to the input provided by the ski hill. As we take on the forces of the downhill, we are eccentrically loading our legs, so it makes sense for us to cater our training to these movements.
How
To build more of an eccentric focus into your lifts, concentrate on slowly controlling the tempo during the lowering phase of any movement. Having smooth control of your movement patterns will help increase your tolerance to long sustained ski runs.
Isometric Strengthening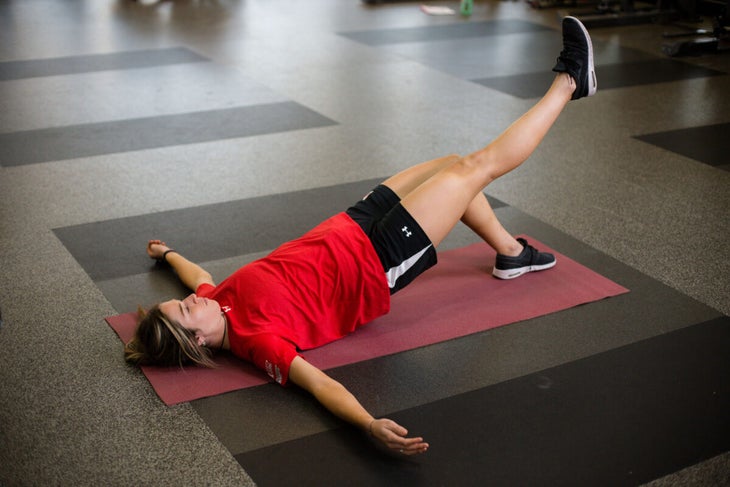 Why
If you've ever held a long arcing ski turn, you've most likely felt your legs burning as you work to keep your body stable and in control. This has to do with isometric muscle contractions. An isometric contraction involves a muscle firing at a stable or unchanged joint angle. Building strength in isometric patterns can be a great way to help reduce the intensity of the quad burn you feel when skiing a hard line.
How
The old reliable wall sit is one the easiest ways to build isometric leg strength. Challenge yourself by doing these for time and adding weighted resistance to your arms.
Single-Leg Exercises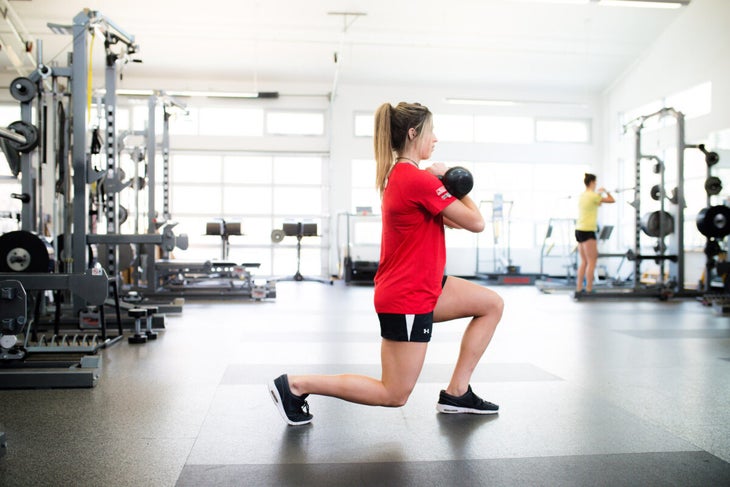 Why
One could argue skiing is partially a single leg sport which involves weight shifting from the inside edge to inside edge of the downhill ski as you navigate the mountain. Improving strength with single-leg exercises is a great way to increase one's balance and stability for the dynamic demands of skiing.
How
Lunges in multiple planes of movement (lateral, forward, reverse) can be helpful to improve single leg strength of the quads, glutes and hamstrings, with endless options for progressions.
Plank Variations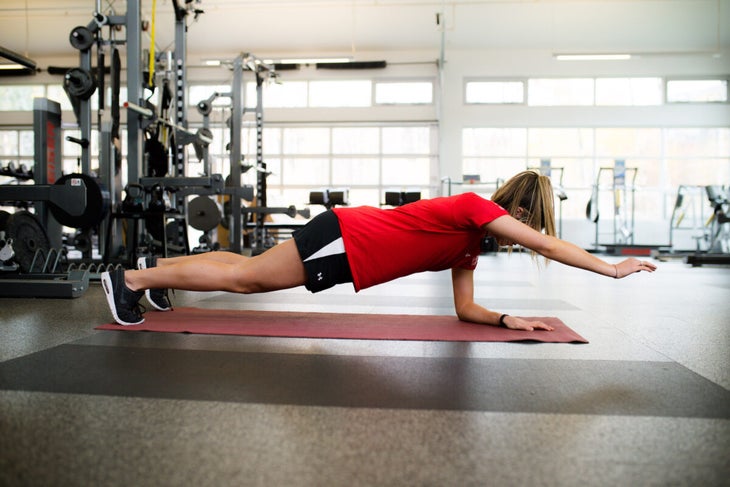 Why
Skiing requires you to control your upper and lower extremities while maintaining a stable trunk and core. Planks are a great low-equipment core exercise with multiple variations to target different muscles around the midsection to strengthen your entire trunk.
How
Don't just perform a standard forearm plank. Add some front, side and Copenhagen plank variations to your ski fitness routine to further improve your body control and stability on the hill.
Pre-/Post-Ski Mobility Work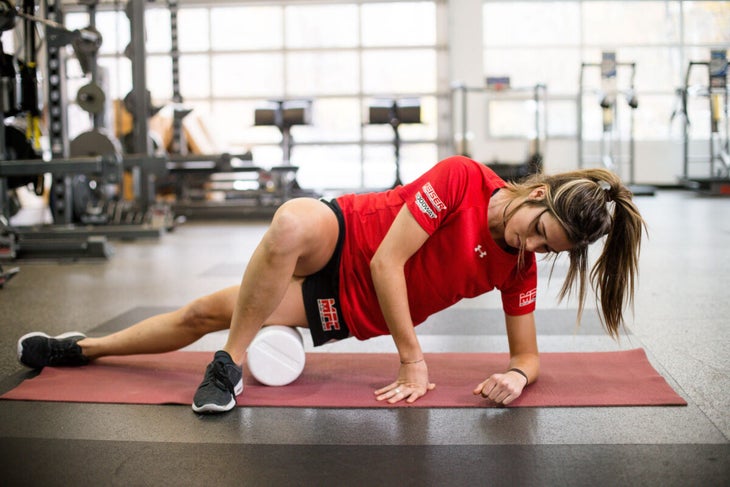 Why
Incorporate mobility work into your pre- and post-ski routine to aid in recovery, reduce risk of injury, and support improved performance on the hill.
How
While there is no one-size-fits-all mobility routine, generally assessing areas where you feel stiff or limited, particularly around the spine, hips, knee, and ankles is a good place to start working on improving your movement patterns. Use mobility tools like foam rollers, massage guns, and resistance bands to target your sore or stiff muscles.
Dr. Matt Hastings, PT, DPT is an orthopedic and sports physical therapist at The Alpine Athlete who specializes in treating a variety of alpine sports injuries and orthopedic conditions. When he's not helping others get back to the activities they love, you'll find him pushing himself on his skis or bike around his home in Denver, Colo.
---
Want more fitness tips and inspiration? Check out SKI's Get Fit to Rip course on Outside Learn. The comprehensive online training plan features full workout videos that you can follow at home, no gym equipment required.