Fitness Inspiration for Skiers Who Hate Working Out in the Summer
The gym sucks, but skiers are made in the summer. Here's how to breathe new life into your ski fitness routines.
Heading out the door? Read this article on the new Outside+ app available now on iOS devices for members! Download the app.
Left to our own devices, skiers might not visit the gym at all during the summer months, being as averse to the indoors and fluorescent lighting as we are. And if we do decide to occasionally visit the gym (you know, for industrial-strength air conditioning), we're in danger of doing the same leg day routine over and over because that's all we know.
Enter SKI's friends over at Trail Runner, Triathlete, Women's Running, and Oxygen. Our coworkers behind these industry-leading brands are some of the most knowledgeable experts in the training world and have more than a few ideas for how to break out of your static workout routine.
Here, we list a few of our recent favorites. They may be geared primarily towards runners and gym fanatics, but skiers would be surprised how much they can learn and benefit from workouts that don't just focus on quad strength.
Join Outside+ to get access to all the expert advise from our partner brands. 
Advanced Kettlebell Workout – Trail Runner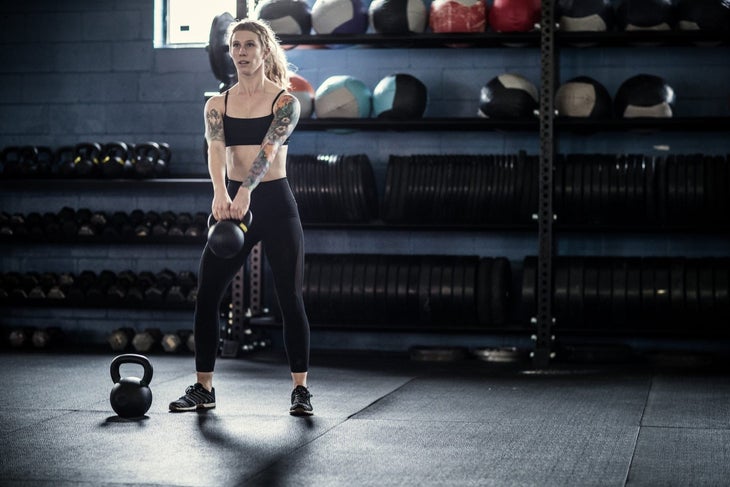 Equipment: 1 Kettlebell (between 15-40 lbs)
Type of workout: Full-body strength training incorporating 5 different kettlebell moves
What we love about this workout: Asymmetrical training promotes balance and proprioception
This training video highlights five exercises that challenge strength, balance, and coordination in the entire body. Trail Runner's Jon-Erik Kawamoto, a certified kinesiologist and strength coach, designed the workout around using just one kettlebell, to require your body to practice asymmetrical loading. What this does is challenge your balance, core stability, and proprioception, all at the same time.
From traditional kettlebell swings to more inventive deadlift variations, coach Kawamoto has you performing all the moves barefoot, so you can be more aware of how you're pressuring your feet during these strength moves. This is obviously great training for skiing as it simulates the type of pressure control and awareness you need for keeping your balance on the slopes.
"We want to connect every muscle from essentially your brain down to your big toe, and everything in between," Kawamoto explains. "That way we can have better full-body muscle coordination."
Get the workout: "Advanced Kettlebell Workout for Trail Runners"
Feet First, Creating a Firm Foundation – Women's Running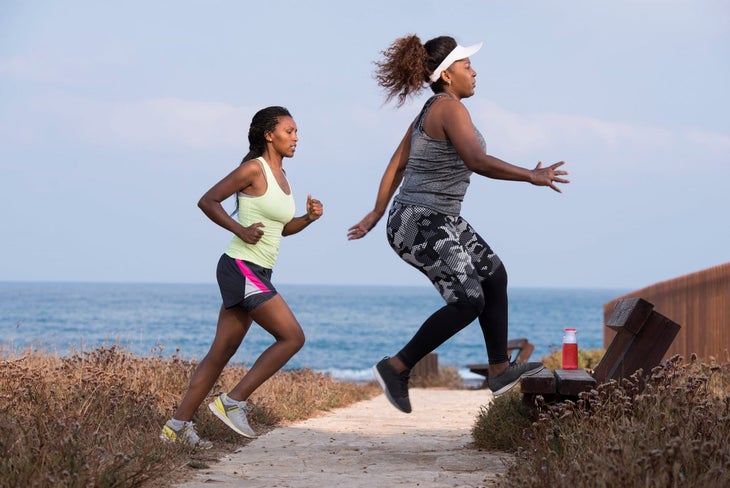 Equipment: Mobo board
Type of workout: Mobility and balance training
What we love about this workout: Focuses on foot, ankle, and lower leg mobility and stability
This video series is part of Women's Running and Podium Runner's Run College, a comprehensive online course in which physical therapist and running gait expert Jay Dicharry coaches runners on how to become more efficient runners who are less prone to injury.
In "Feet First," Dicharry focuses on strengthening the small stabilizer muscles in the feet, ankles, and lower leg with the goal of increasing mobility, balance, and efficiency throughout the entire body. Dicharry posits that since your entire body rests and depends on your contact point to the ground—your feet—they're worthy of some attention in your workouts.
"Your foot is not just a brick, it's a highly mobile and adaptive lever," he explains. "And we need to make sure we build support and stability around your foot so it can support everything else that's upstream."
That's never been more true than in skiing, where every movement and turn begins from the feet up.
In the video, Dicharry outlines five key exercises that focus on developing strength and mobility in different areas of the foot to help you become more balanced, improve your motor control, and prevent injuries in the lower leg.
Get the workout: "Feet First, Creating a Firm Foundation" 
30-Minute Endurance Focused Strength Routine – Triathlete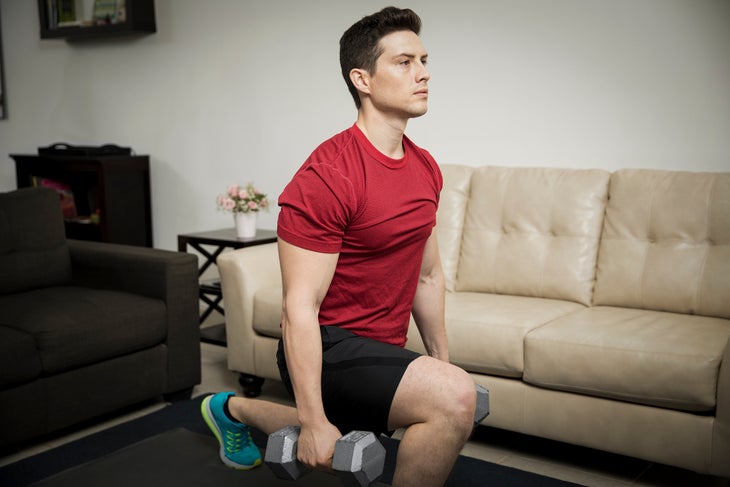 Equipment: Set of dumbbells (10-25 lbs); medicine ball
Type of workout: Quick-hit full-body circuit
What we love about this workout: Focuses on lower intensity moves with short rests to hone in on endurance over strength
This strength routine designed by Rehab United co-owner Bryan Hill focuses on more than just building muscle. Because this workout strings together various strength exercises that work the full body under limited resistance, your body will be tasked with performing lower intensity moves but for longer periods of time, which builds strength and endurance. In other words, the same type of strength you need to ski bell to bell.
In this video, Triathlete editor in chief Kelly O'Mara walks you through each move, providing coaching cues and the timing framework. You'll do moves that directly translate to skiing, like step-ups and X-chops, but also core moves to wake up your deep rotational core.
Get the workout: 30-Minute Endurance Focused Strength Routine 
6 Moves to Fix Muscular Imbalances – Oxygen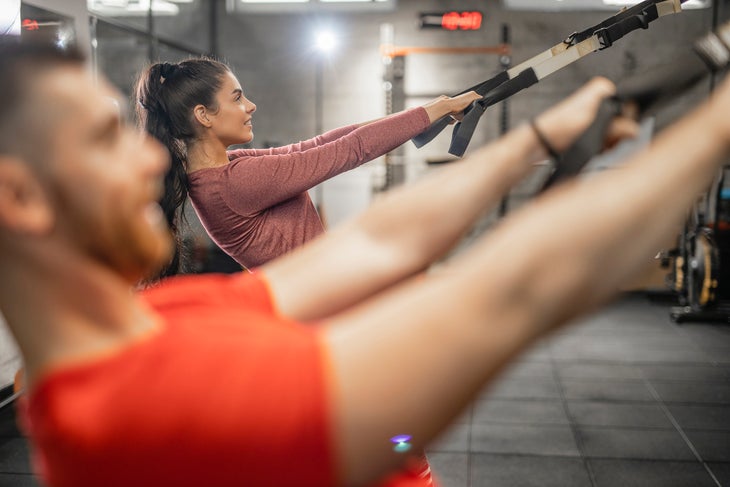 Equipment: TRX suspension system; kettlebell; resistance band
Type of workout: Strength, mobility, and motor control training
What we love about this workout: Helps bulletproof the body against injury by targeting muscle deficiencies and promoting muscle balance
Lee Boyce, a Toronto-based strength coach and regular contributor to Oxygen, is a big fan of accessory movements—exercises that get secondary muscles to engage during a strength move to help assist the larger, primary muscles involved.
One of the biggest contributors to sports injuries is muscle deficiencies and imbalances. For example, a lot of ACL injuries in skiing are linked to imbalances between the quad and hamstring muscles (a lot of skiers are quad dominant with weaker hamstrings, which leaves the knee vulnerable to ligament damage sustained in crashes).
Related: What you need to know about skiing and your ACL 
To prevent muscle imbalances, Boyce recommends incorporating accessory moves into your routine to get your muscle chains to work together as they're supposed to. Here, he highlights six moves that will get you started on bulletproofing your body against injury.
Get the workout: 6 Moves to Fix Muscular Imbalances