This Is How Pros Train for the Slopes in Summer
We asked athletes how they stay fit during the off-season (when they aren't skiing in South America).
Heading out the door? Read this article on the new Outside+ app available now on iOS devices for members! Download the app.
Join Outside+ to unlock exclusive instructional videos and skiing tips from the best pros in the biz. Here's to enjoying your best ski season yet. 
The best skiers know there's a direct correlation between summer activities and winter abilities. But when the temperature spikes and the sun starts to shine, it's easy to forget the challenges of carving out turns, enduring tough terrain, and ripping through powder. We asked some of the sport's strongest athletes how they stay motivated in the summer and what they do to cross-train and maintain their bodies for ski season.
Mikaela Shiffrin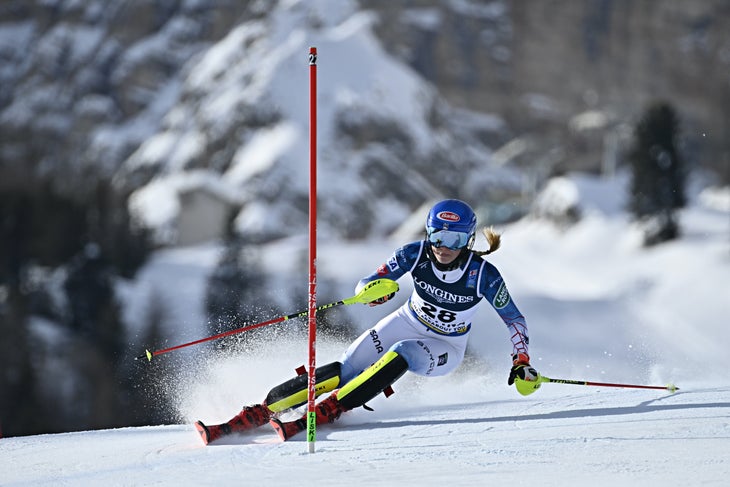 Summer routine
Shiffrin's fitness routine changes throughout the summer, but her goals remain the same. "I just want to be the strongest and most fit overall athlete I can be," she says. For her, this involves lifting heavy and lifting often. Shiffrin spends a lot of time in the gym weightlifting, focusing on her core and legs to prepare for the upcoming ski season. She's a big proponent of strength work, and believes a common fitness mistake is focusing too heavily on cardio. For her, it's all about balance.
Cardiovascular health is still crucial, though, as Shiffrin needs endurance to make it through a race. She rounds out her strength workouts with other activities like biking, running, agility, and balance coordination. When she's not busy being an Olympian, Shiffrin loves to cross-train by playing tennis with her mom, who's reportedly a tough competitor.
What she eats
Shiffrin says, "Protein and carbs after my workout is the only thing that keeps me going." Her go-to fuel? Pasta. You won't catch Shiffrin gorging at Olive Garden, but she eats a well-rounded meal of protein, salad, and pasta almost daily.
Related: Mikaela Shiffrin Is "Pushing Her Limits to Keep Up" In Changing Slalom Landscape
Chris Davenport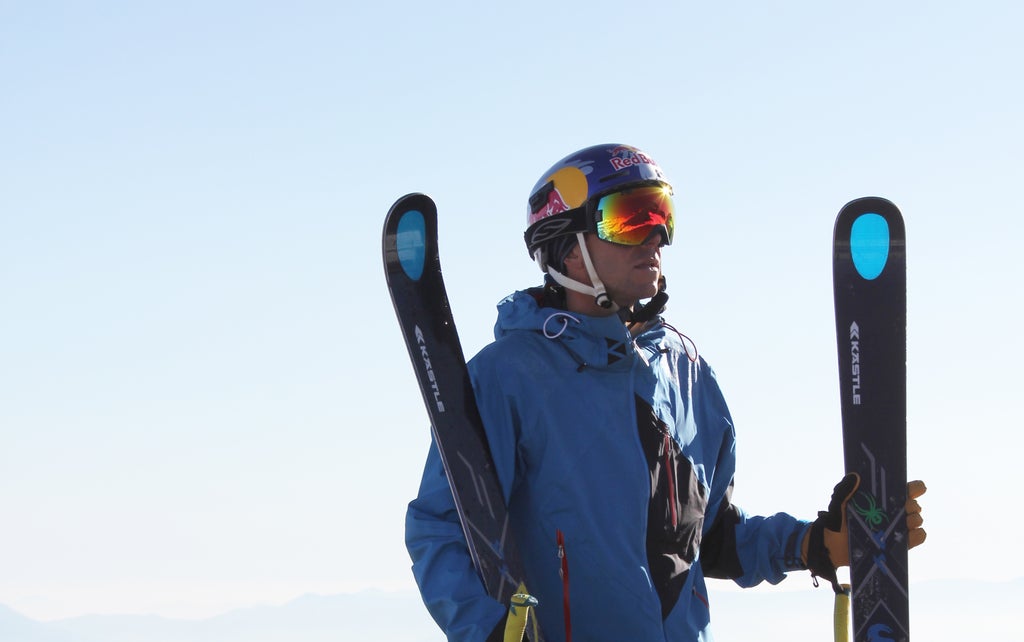 Summer fitness
By the time Chris Davenport hangs up his skis in June, he's so worn out that the last thing he's thinking about is training. For Davenport, a self-proclaimed "mountain person," the off-season is all about connecting with nature. During the summer months, he says, "I avoid the gym like the plague."
Instead, his daily objective is to simply stay healthy while enjoying the beautiful mountains around his Aspen, Colorado home. Davenport gets his fitness fix outdoors, with activities like mountain and road biking, trail running, and rock climbing. Davenport says his workouts are all about "having fun, feeling inspired, and being passionate."
What he eats
Davenport has been a veg-head since childhood, though he does eat fish for protein. When it comes to food, he's a minimalist, only eating as much as his body needs to keep the wheels turning. When he's training on the trails, Davenport relies heavily on snacks like Clif Bars and Shot Bloks for energy.
On that topic: The best pocket snacks for skiers
Sierra Quitiquit
Summer routine
As both a skier and a model, it's Sierra Quitiquit's job to stay in shape. The secret to keeping her tall frame toned and strong during the summer isn't what you'd think. "I like to use the off-season to just have as much fun as possible," she says. But for Sierra, having a good time ties directly to staying active. One day she may be hiking, climbing, or skateboarding, and another day she could be found surfing, dancing, or rollerblading. Rollerblading, which mimics the motion of skiing, has been her favorite activity lately. According to Quitiquit, "it makes your butt really firm."
But it's not all fun and games (though it may sound like it). Quitiquit does have some more stereotypical fitness regimes. She has learned to embrace the gym after reforming her attitude on organized fitness in the past few years. She enjoys rowing to improve her posture and does physical therapy several times a week to work through some past shoulder injuries. Quitiquit also enjoys yoga, and commits herself to at least half an hour of practice three to four times a week, whether at a studio or on her own.
On that topic: Yoga poses ideal for skiers with tight hips
What she eats
Quitiquit is a big fan of superfoods and the paleo lifestyle. "I'm really into eating a lot of fat," she says (just what you want to hear from a model, right?), and maintains a rich diet with foods like avocado, butter, and coconut oil.
Christina Lustenberger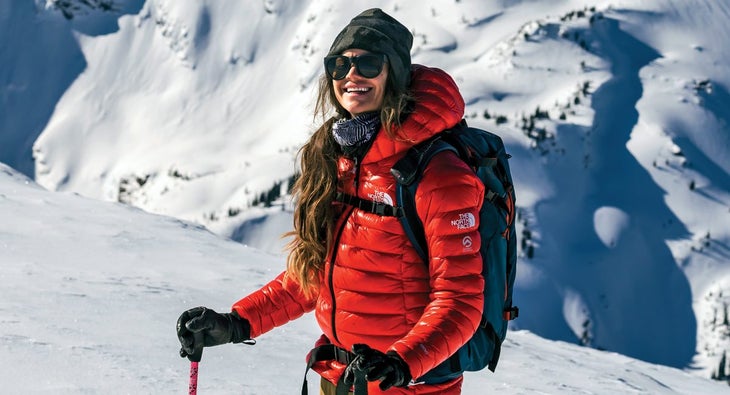 What she does in the summer
Christina Lusti belongs in the mountains, and, like many skiers, her passion for the trails doesn't melt when the snow does. She uses the off-season to stay active and healthy with various activities. Organized training is not her style, which is why Lusti steers clear of the gym and is motivated to get creative with outdoor exercises.
Her ideal day starts with coffee (duh). Then she stretches and does core work to warm up her body, followed by a one to two-hour solo run through the trails near her home in Revelstoke. Later in the day, Lusti may go for a swim or find some climbing partners to tackle the bluffs. Whether she's biking, running, or climbing, Lusti is passionate about spending time outside. Her main tip for staying active: "Do what you love, and do it often."
Related: Christina Lustenberger completes first ski descent of the Black Friar
What she eats
Breakfast really is the most important meal of the day for Lusti. After that, it's all snacks until a light dinner. "I am constantly eating," she says, and stays satisfied with fruit, yogurt, nuts, and granola throughout her day.
Lynsey Dyer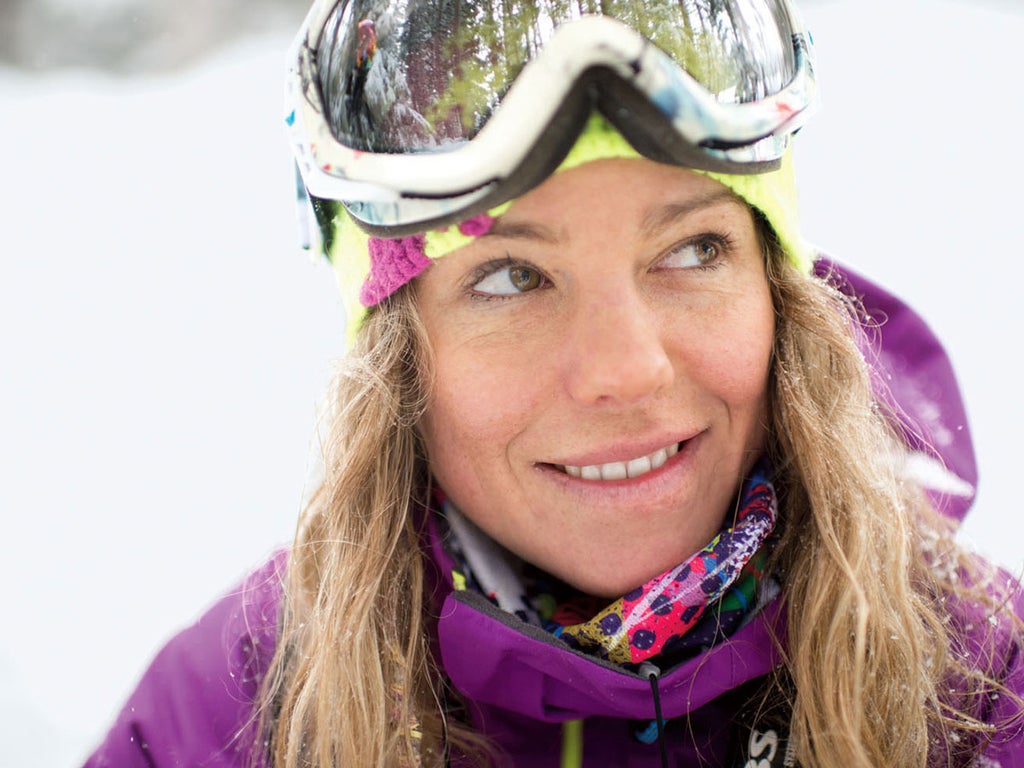 Summer fitness
Surfing the same wave nonstop for almost half an hour sounds nearly impossible, yet it's one of Lynsey Dyer's favorite activities in the summer. The Alaska bore tide is a tidal phenomenon in the Turnagain Arm, just outside Anchorage, Alaska that creates a dramatic standing wave up to ten feet tall. Riding this wave for 20 minutes is a perfect cross-training workout for Dyer because it challenges her legs and core and helps with balance and coordination.
But most importantly, getting over the fear of watching the wave approach strengthens her brain. She says, "You can't train your brain in the gym the way it needs to be trained to step up to a big line as a skier." She strongly values doing activities to get out of her comfort zone and challenge her mind, which she says is her best tool as a skier. Beyond beefing up her noggin, Dyer focuses on endurance work and strength training. When she's not cruising on the bore tide or working in the gym, she loves cross-country running and mountain biking.
What she eats
Dyer relies heavily on protein, fat, and green leafy vegetables for energy, and turns to red meat and salmon to maintain healthy iron levels. Fun fact: she once fueled up on a 40-mile backcountry bike ride with lasagna and chicken cordon bleu. She says it was the best ride food she has ever had. "I pull frozen entrees out of my backpack, like, here's the secret people," she says.
Caroline Gleich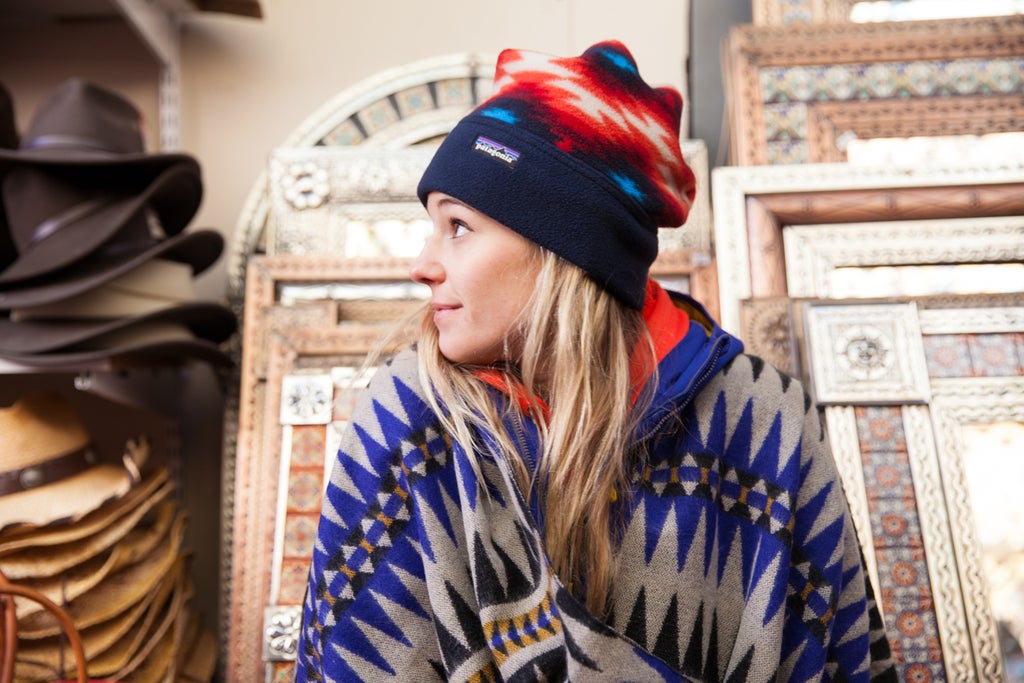 Summer routine
In the summer, Caroline Gleich spends a lot of time in her hometown Salt Lake City, the perfect playground for outdoor activities. She uses the summer months to prepare for the upcoming ski season. Gleich loves her year-round relationship with the mountains and puts in a lot of time on the trails. She enjoys challenging hikes, runs, and climbs throughout the summer to condition her body.
How she approaches training: "Make short-term and long-term goals and write them down!" Gleich believes this is a crucial source of tangible motivation. But while making her workouts an integral part of life is very important to her, Gleich believes it's just as important to not be too hard on yourself. "Be nice to your body," she says.
What she eats
Gleich keeps things simple and healthy with a diet rich in lean protein, eggs, and salmon accompanied by fresh veggies from the garden. Her favorite training snacks are Clif Organic Energy Foods. Proof that she's human: Gleich's guilty pleasure is a juicy burger and fries.
More Tips from the Pros
This is Why So Many Skiers Are Also Mountain Bikers
Do This If You Want to Be Ready to Bash Bumps Next Season
Watch the Lazy Skier's Guide to Foam Rolling and Muscle Recovery