What Skiers Can Learn From Gym Junkies and Triathletes
Lesson: To become a stronger skier, start training like a multisport athlete.
Heading out the door? Read this article on the new Outside+ app available now on iOS devices for members! Download the app.
Left to our own devices, skiers are in danger of doing the same leg day routine over and over because that's all we know. Enter SKI's friends over at Trail Runner, Oxygen, Outside, and Triathlete. Our coworkers behind these industry-leading brands are some of the most knowledgeable experts in the training world and have more than a few ideas for how to break out of your static workout routine. Here, we list a few of our recent favorites.
Join Outside+ to get access to all the expert advise from our partner brands. 
9 Steps to the Perfect Squat – Oxygen 
Training focus: The barbell squat, a fundamental strength-building move
Why skiers should take note: These coaching cues break down how to perform a squat with perfect form, so you don't stress your knees or any other part of your body.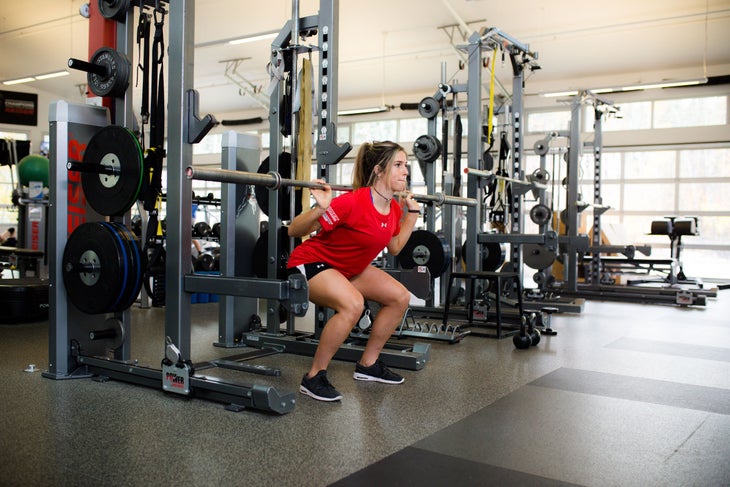 Skiers are no stranger to squats, but it's surprising how many of us don't know how to perform a barbell squat with correct form. Observe closely at any gym and you'll see squats where knees are collapsing inward, necks are craning, and legs aren't being bent even close to 90-degrees.
In this comprehensive article, NSCA-certified personal trainer Michael Berg breaks down the basics of perfect squat form, and explains why good form matters. He also taps other fitness pros to serve up expert tips and tricks for increasing your mobility so that you can actually achieve perfect form.
"Experts call [the squat] the best weight-training move ever invented, and nothing compares when it comes to overall strength gains, growth-hormone release, and lower-body muscle-fiber stimulation," writes Berg. "And nothing beats you down on leg day quite like a showdown at the squat rack."
Get all of Oxygen's pro tips here.
A Step-By-Step Guide to Help You Master the Pistol Squat – Outside
Training focus: The pistol squat, a great single-leg move to build strength and stability
Why skiers should take note: The pistol squat trains all the same stabilizer muscles skiers rely on while skiing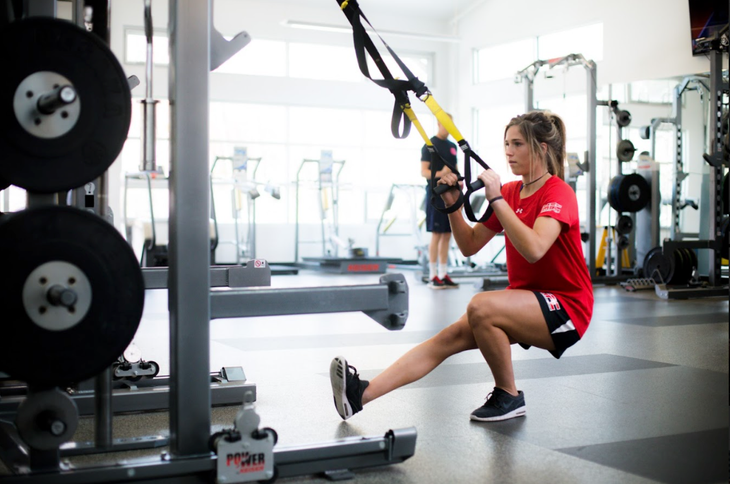 Even if you're strong, the pistol squat can be a tough nut to crack because it relies on a lot more than just leg strength. To be able to perform a pistol squat, you need to have good mobility in your hip complex, strong stabilizer muscles throughout your lower body, and a solid core to keep your balance in check.
Related: Why skiers need to work their stabilizer muscles
But there's hope for those who struggle with this complex move, and it comes in the form of Outside's step-by-step progression. If you can do a simple squat, you can slowly build up to a one-legged pistol squat after working through each level of the progression.
"It's a challenging move, and for a lot of people, it's difficult to go from squatting on two legs to one leg," explains Hayden Carpenter in Outside's video. "But if you start with a simple squat to learn the biomechanics that you'll need in the pistol squat, you can build from there."
Watch Outside's step-by-step video tutorial here.
Treadmill Climbing Can Supercharge Your Training – Trail Runner 
Training focus: Aerobic fitness and strength-endurance
Why skiers should take note: Skiers often lack aerobic fitness and strength endurance, especially at the beginning of the season. This treadmill climbing program will rectify that.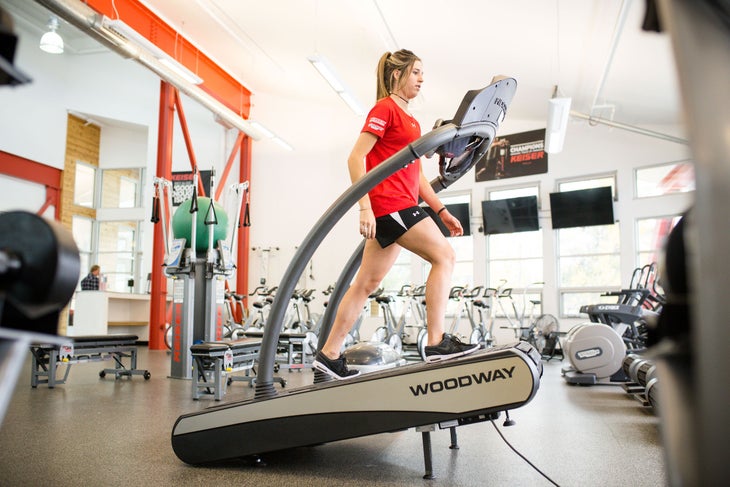 We're not usually the types to recommend indoor running, but it beats the heat (and in winter, the cold). Plus, running on a treadmill can have a huge benefit to running outdoors: You get to dictate your hills and run intensity. And there's nothing that gets you in shape for skiing bell to bell like running uphill.
In this Trail Runner article, writer David Roche outlines six different climbing interval programs for treadmill—or treadhill—running that can help you make major strength-endurance and aerobic fitness gains. Just pick your intensity (easy, moderate, or hard) and follow Roche's prescribed incline level, speed, and duration for a butt-kicking treadhill challenge.
Writes Roche: "The treadmill can sometimes seem like a tool of punishment straight out of Dante's Inferno. 'Abandon all hope, ye who enter here' would make a good inscription above a row of gym treadmills. But used strategically, the treadmill can be a huge benefit to your training. And it can be pretty fun, too."
Pick your treadhill climbing workout here. 
Build Your Own Custom Strength Workout – Triathlete  
Training focus: Full-body strength
Why skiers should take note: This DIY training plan teaches you which fundamental moves you should include in each workout (besides just front and back lunges), as well as how to pair them effectively with more creative or targeted strength moves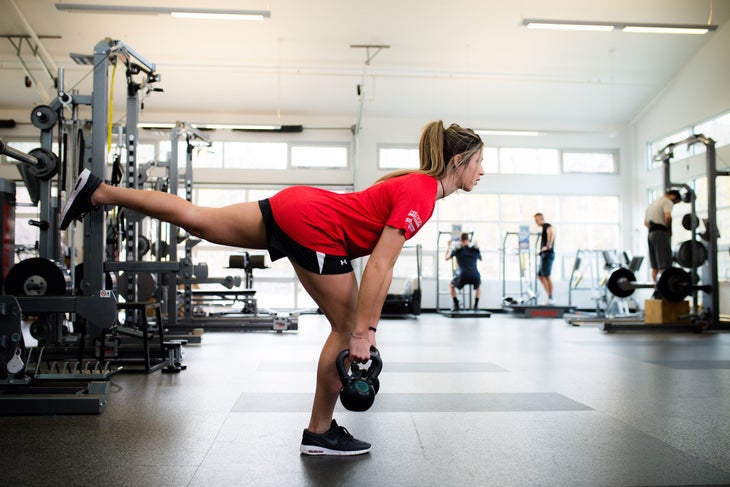 Looking for a workout plan that's not so prescriptive? This is it. In this article, trainers Laura Marcoux and Alison Freeman hand you a 'choose-your-own-adventure' strength training plan on a silver platter. Here's how it works: Freeman and Marcoux prescribe a list of foundational warm-up, muscle activation, strength, and core exercises, then outline two to three other exercises that you can choose from to target your specific problem areas.
On that topic: Strengthen Your Hips and Stop Making Your Legs Do All The Work
Have issues with weak glutes? Most of us do. Try adding the sumo or back squat to your strength routine to target that muscle imbalance. Or maybe you have chronically tight hip flexors? Then say yes to the plan's three-move hip mobility sequence.
"When it comes to strength training, there are a handful of exercises that make up the foundation of a solid strength workout," the authors write. "Supplementing these foundational strength-building exercises with exercises chosen to target muscle weaknesses, technique breakdowns, and performance limiters can be a huge addition to the triathlete's arsenal. For multisport athletes, the most common problems that can be addressed through strength training include weak glutes, dominant quads, overactive or tight adductors, tight hip flexors, and tight chest muscles."
Learn how to build your custom strength training plan here. 
More Fitness Inspiration for Skiers
How to Prevent Leg Burn From Setting In Halfway Down the Run
6 Ways to Improve Your Skiing—No Skis or Snow Required
Develop Power Endurance With This Skier-Focused Leg Burner Series