10 Pro Tips to Make Skiing Easier
From how to dress for success to how to get those skis on edge, the pros share their favorite tips.
Heading out the door? Read this article on the new Outside+ app available now on iOS devices for members! Download the app.
Every year in April, some of the best minds in skiing assemble to discuss sliding on snow and how to further improve our sport. Ski instructors who have dedicated their careers to this sport converge from across the country at the Professional Ski Instructors of America (PSIA) annual National Academy, where they nerd out on ideas like angulation, extension, and pressure control. In other words, highly technical stuff that is Greek to the lay-skier.
But at the end of it all, they come away with shared knowledge about ski technique and skill development that they kindly distill down into digestible nuggets for the rest of us. Here, instructors from all over the U.S. share their favorite skiing tips, from how to dress for success to how to get those skis to tip on edge.
1. Let your skis do their job.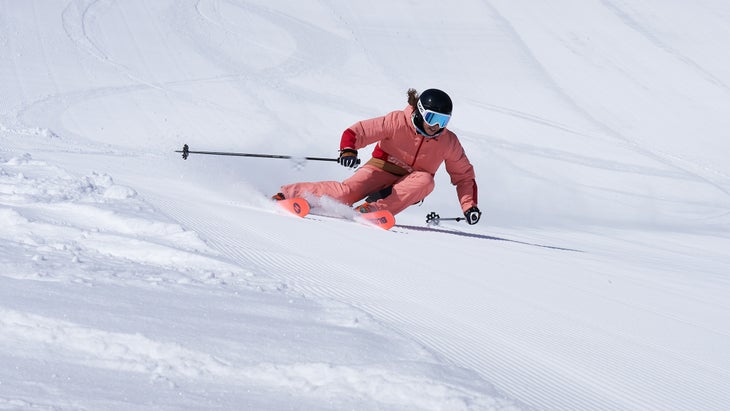 "If you find yourself twisting your upper body to hurry through the scary part of the turn, stop! Your ski is designed to make a nice round turn so let it do its job. As you start, tip the skis and allow the sidecut to get you in a speed-controlling arc, then gradually steer across the hill. This removes the need to involve the upper body." —Mary Poscover, Whitetail Resort, Pa. 
Go deeper: To unlock the steeps, master upper/lower body separation 
2. But don't just stand there.
"What makes an expert stand out in any terrain? Continuous joint movement. Ankles, knees, and hips are opening or closing at all times. Skis take off and leave us in the backseat if we passively stand on them. Extending our joints at the beginning of a turn keeps us moving with the skis by putting our hips over our feet. Flexing our joints through the bottom of our turn allows us to continue to keep up with our boards and absorb the pressure that increases during the arc. Try this: Count 1, 2, 3 while extending for roughly the first half of your turn, then count 1, 2, 3, while flexing for the rest of your turn." —Sam Cathey, Whitetail Resort, Pa. 
3. Embrace the sideslip.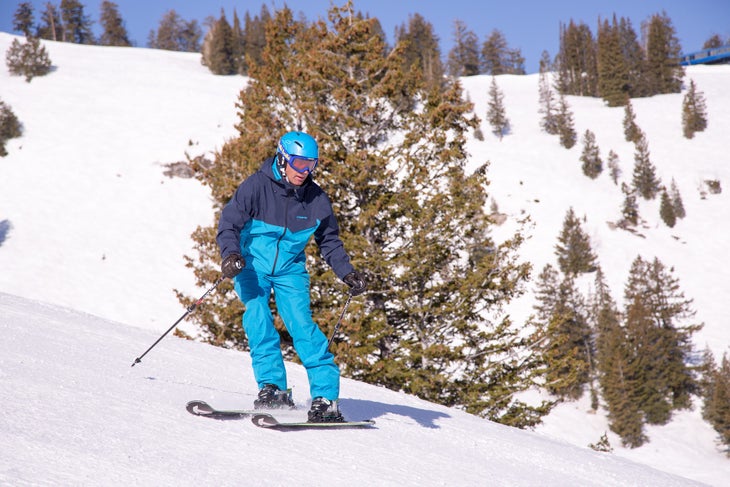 "The steeper the terrain, the more difficult and scary it is to start a turn. Instead of a full turn, start with a sideslip. Having controlled momentum downhill will give you a sense of what the snow is doing, move you to a different spot, and make it easer to smoothly release your edges when you are ready. Give yourself permission to sideslip as far as you need to until you feel comfortable turning." —Ann Schorling, Jackson Hole, Wyo.
Learn more: Why every skier needs to learn how to perform a pivot slip
4. Think ahead.
"Always be thinking and looking one turn ahead. This way, you're able to anticipate what's coming. Be prepared to make any adjustments and create fluidity as you move through terrain." —Max Brennan, Northstar, Calif. 
5. Use your poles to find your rhythm.
"To help your rhythm in turns, use your poles like a pair of metronomes. Speed up the metronome for shorter turns, and slow it down for longer ones." —Scott D. Sherwood, Bristol Mountain, N.Y.
Related: Struggling in bumps? Change the way you use your poles
6. Turn between the trees.
"Instead of turning around a tree, start your turn at the base of the tree with the opening in front of you. Then move into the opening as you turn to give yourself more time and space." —Dusty Dyar, Crested Butte, Colo. 
Go deeper: This is how you avoid crashing into trees
7. To move up, get lower.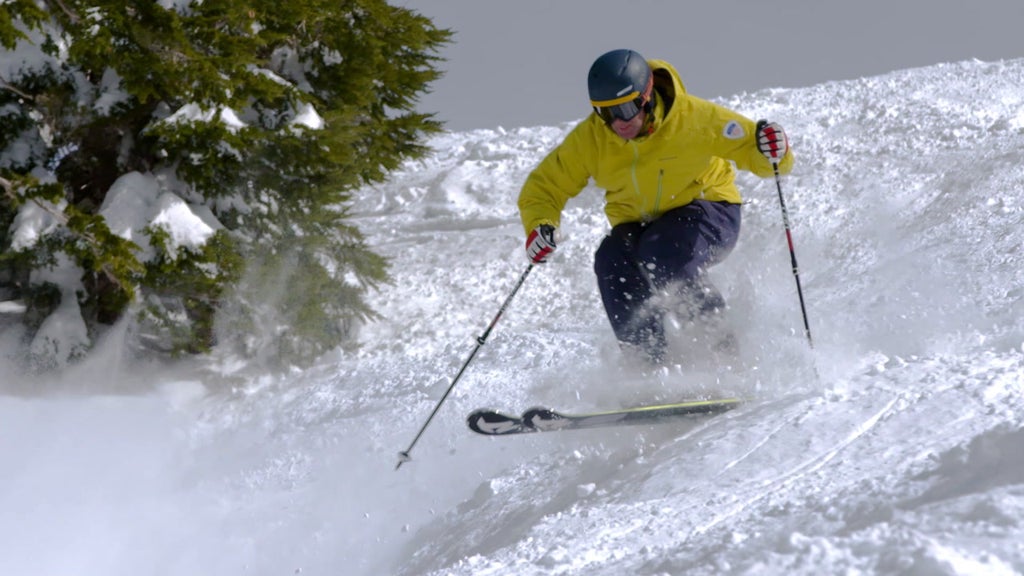 "Transitioning from an intermediate to advanced skier requires taking your skills off of groomed runs. Practice lowering your hips and center of gravity off trail. This adds stability, power, and the confidence to plow through variable conditions." —Calvin Connor, Alta, Utah
8. Slow down.
"When you're on the verge of a breakthrough, be patient when adding speed back. Many expert skiers say they learn best by going slow at first. Learning timing is as important as the movement itself." —Brian Smith, Aspen Snowmass, Colo. 
9. Bundle up.
"I cannot overemphasize the impact of being cold on the hill. Buy boot warmers, heated pants, heated gloves, and the best quality undergarments designed for cold. It will transform your skiing." —Eduardo Valencia, Afton Alps, Mich. 
10. Get strong.
"Dynamic skiing requires dynamic conditioning. Overall body strength is essential, as strength is a confidence-builder. It helps to control the fear factor." —George Cretekos, Bristol Mountain, N.Y. 
More Tips from the Pros
Stuck in the Backseat? Check Your Ski Boots
How to Prevent Leg Burn From Setting In Halfway Down the Run
To Strengthen Your Skiing Next Season, Identify Your Weaknesses Now