American Jaqueline Pollard Takes Top Spot at FWT Kicking Horse
The women crushed the Canadian venue with plenty of air and speed.
Heading out the door? Read this article on the new Outside+ app available now on iOS devices for members! Download the app.
After nearly four straight days of snow in the Canadian Rocky Mountains, the 2019 Freeride World Tour (FWT19) competitors woke up to find blue skies and deep powder at Kicking Horse Mountain Resort on Tuesday, February 5, 2019. Located near Golden, British Columbia, the venue featured plenty of rocks and tricky take-offs, but many of the female skiers had more trouble with deep snow in the landings, which caused more than one over-the-handlebar crash.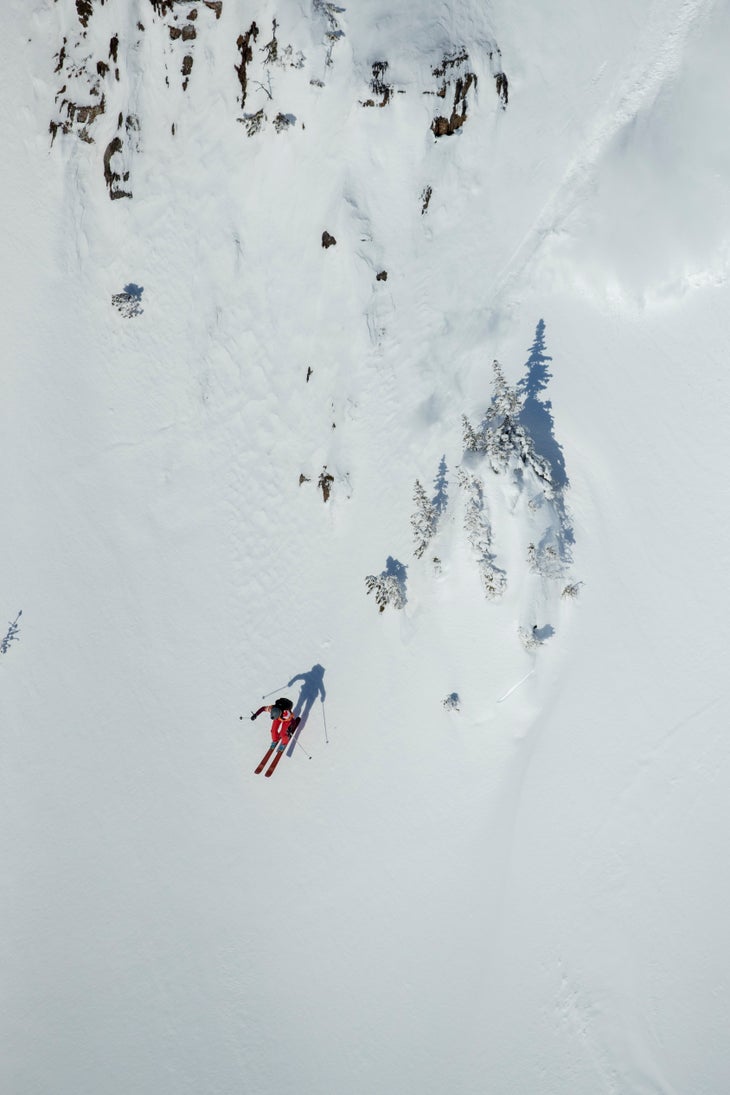 Jaqueline Pollard, who grew up skiing Utah's Little Cottonwood Canyon, dropped second in the women's field. She skied the first half of her run smoothly, and then lined up a very large air into a full-throttle finish. The entire run was smooth and clean, complete with a burst of energy at the bottom that the judges rewarded. Pollard's score of 76.67 put her at the top of the podium, but there was still a stacked field yet to drop.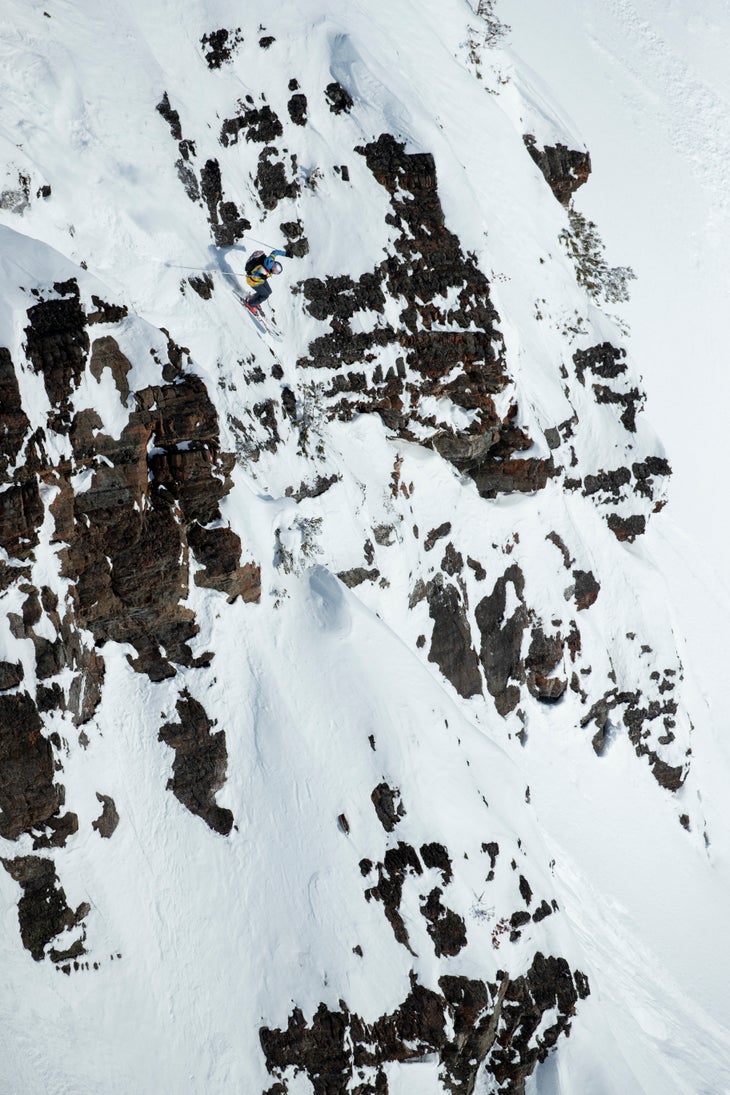 The rider immediately after Pollard, Italian Arianna Tricomi, was certainly one of the day's favored riders. She won the FWT19 stop in Hakuba last month with a clean 360 and plenty of drops throughout her run, and also won the overall FWT18 title last season. 
Tricomi's run at Kicking Horse on Tuesday featured two solid airs at the top and a stomped big air at the finish. However Tricomi looked a little hesitant compared to Pollard, and the judges apparently noticed,  awarding her a score of 73.67, just behind Pollard.
Many of the other riders, including Switzerland's Maude Besse, American Jackie Paaso, and France's Juliett Willmann all went bigger than both Pollard and Tricomi on their bottom airs, but deeper-than-expected snow in the landings snatched skis off their feet or completely stopped the skiers when they hit the snow. The same also happened very early in Norwegian Hedvig Wessel's run, where Wessel lost a ski on her first air.
Men's Recap: Murray Crowned Champ at FWT Kicking Horse
The only other two riders who skied clean runs were American Hazel Birnbaum and Switzerland's Elisabeth Gerritzen. Both charged through choppy landings and had solid turns throughout, but Birnbaum's final air put her ahead of Gerritzan's technical straightline, and the American took third place to round out the podium.
Learn more about Kicking Horse: Vertical Reality
Pollard, who earned both her first FWT win and first podium on the Tour, was stoked. "It's a wonderful day, we are so happy to be there with all the ladies and everyone had such a good vibe here at the top, I just had fun!" Pollard said. "My brother [fellow FWT19 rider Andrew Pollard] told me to just trust myself today and I listened to him and it worked out!"
See the full results for the FWT19 Kicking Horse event.
The FWT19 heads to Europe to finish the Tour, with the first of three stop in Fieberbrunn, Austria, with a weather window that starts on February 22. Keep up-to-date with all of the FWT19 action on SKImag.com's FWT page, as well as SKI Magazine's Facebook and Twitter channels, and the FWT Website.
Full Replay: FWT19 Kicking Horse