The Duel: CBD Supplements
A ski season on the road is sure to produce aches and pains, so one editor tried two different CBD capsules to see which combatted soreness the best.
Heading out the door? Read this article on the new Outside+ app available now on iOS devices for members! Download the app.
At the very beginning of the 2018-2019 ski season, SKI Magazine invited several ski companies to Vail, Colo. to preview the next season's skis and boots. This might sound fun, but in actuality, it's a week of pain. New boots get skied without proper fitting, which can lead to serious foot discomfort. And despite late-season mountain biking sessions to get fit for the ski season, ski muscles tend to get sore during the first days of the season no matter how good your pre-season fitness routine. The fix? Some natural supplements, of course.
Floyd's of Leadville CBD Full Spectrum Softgels
In order to fight the pain this year, I brought along a number of products from Floyd's of Leadville, a company that puts cannabidiol (CBD) into everything from ointments to sport drink mixes to simple softgels.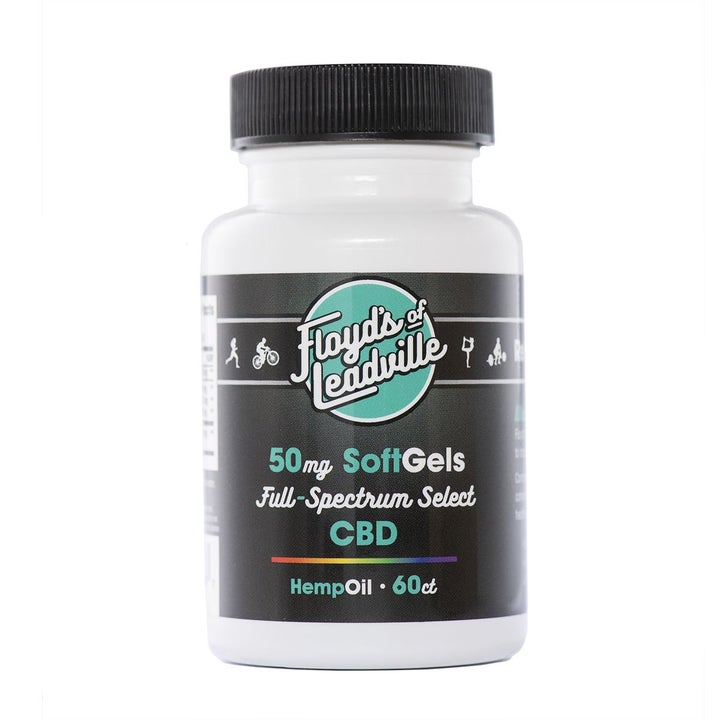 While the brand's transdermal ointments were soothing after a day of skiing, Floyd's 50mg CBD softgels were critical for relieving achy muscles. By taking one pill during après and one with morning coffee, my back, quads, and calf muscles loosened up, effectively getting my body's edge back to take on Vail's early-season snow with, well, sharp edges, all week long.
Check out some of the gear we previewed in Vail: Outdoor Retailer Showstoppers 2019
A few months after the week in Vail, I found myself standing on top of a hill near Jackson, Wyo., ready to hit a jump. I decided to show off to the group watching with a backflip, but I under-rotated and crashed with a scorpion-style back-fold.
When the adrenaline wore off, I noticed a lingering soreness in my lower back while skiing. It wasn't serious enough to warrant a visit to the doctor, but with a week in Sun Valley looming, I sought out a different CBD supplement from PurePower to help ease the pain while skiing.
The PurePower System
Not all CBD pills are created equal, and PurePower's CBD pills differ from Floyd's of Leadville. Instead of simple CBD softgels, the Steamboat Springs, Colo.-based PurePower combines hemp oil, from which CBD is derived, with a number of all-natural pick-me-ups or calming ingredients to provide more than just pain relief.
There are three different varieties of CBD capsules the company recommends for morning, midday, and night. The first, Power Up, contains green tea leaf, cordyceps, lion's mane, ashwagandha, and vitamin B12 to provide a natural boost to the day. The midday CBD supplement, Reboot, contains boswellia, tumeric, white willow bark, and ginger root to reinvigorate. And the final capsule, Power Down, uses chamomile, magnesium, jujube, and passion flower to encourage peaceful sleep.
More about the hottest supplement in skiing: The ABC on CBD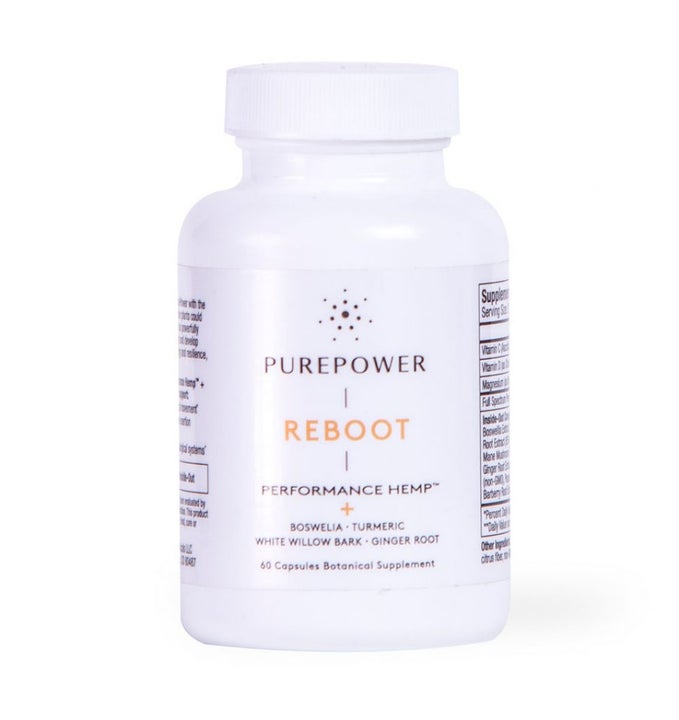 To be honest, I'm wary of many of the above listed ingredients and would likely not take them if CBD was not involved. Regardless, I used the PurePower program consistently for two weeks. When I remembered to stay on schedule, especially with the Power Up and Reboot options, I did not have any back pain while skiing. If I forgot to use either throughout the day, I was reminded of my mistake every time I made a mogul turn or cliff drop with discomfort in my lower back.
The Power Down did provide some of the deepest sleep I can remember, and will be my go-to for future overnight flights.
The Verdict
Both Floyd's of Leadville softgels and PurePower's CBD capsules provided noticeable pain relief, acting like ibuprofen. That said, while CBD is more "natural" than traditional over-the-counter NSAIDs, CBD still does not provide the same kind of pain relief as a traditional NSAID like Advil. But I found a surprising benefit to both Floyd's of Leadville and PurePower: increased attention span.
Training for the Uphill Athlete: The Uphill Skier's Manual
While PurePower certainly worked as effectively as Floyd's, I am just too forgetful to stay regular on a 3-a-day supplement plan. Going forward, I'll stick with Floyd's of Leadville for future pain management.
If you're capable of setting reminders or looking to add something more to the mix with your CBD, that certainly warrants giving the PurePower program a try. If you're new to CBD and want to use it without additional supplements, however, Floyd's of Leadville is a good brand to start with.
*Note about the legality of CBD: The 2018 Farm Bill lifted the federal ban of industrially-grown hemp, a variety of the cannabis plant that has CBD and less than 0.3 percent  tetrahydrocannabinol (THC), the psychoactive chemical compound primarily found in marijuana. Depending on which state you live in—or even which county—hemp-derived CBD is becoming a popular option for a number of symptoms including pain relief. To find out more about the efficacy and legality of CBD in your area, we recommend starting with this article in the New York Times that addresses much of the confusion and has information for a number of states about current CBD policy.
Originally published in May 2019 as a SKImag.com original. To keep up-to-date on the latest gear, ski resort, and news from around the snowsports world, subscribe to our e-Newsletter.