The Uphill Skier's Manual
Steve House and Scott Johnston teamed up with endurance superstar Kílian Jornet to create "Training for the Uphill Athlete", a training bible for anyone who skis uphill.
Heading out the door? Read this article on the new Outside+ app available now on iOS devices for members! Download the app.
When I moved to Boulder, Colo., in 2018, I jumped on the stereotypical "Boulderite" athlete bandwagon. I signed up for local SkiMo and trail running races, created training schedules for Aspen's Power of Four, did dawn and dusk patrols in in spandex onesies at Eldora Mountain, and engaged in other activities that most skiers probably find, well, kind of weird.
Given my new habits, I was enthused to hear that legendary American alpinist Steve House and master endurance athlete coach Scott Johnston came out with a new book, "Training for the Uphill Athlete," geared towards ultra-running, SkiMo, and ski mountaineering* athletes. On top of that, the two got the fastest mountain athlete alive, Kílian Jornet, to author parts of the book.
"Training for the Uphill Athlete" follows a similar formula to House and Johnston's first book, "Training for the New Alpinism," which I used extensively before moving to Boulder. Many sections of both books read like college-level texts, detailing the scientific nuances—in mostly general terms—about how and why endurance athletes require a different mindset and level of commitment than recreational CrossFit or SoulCycle enthusiasts.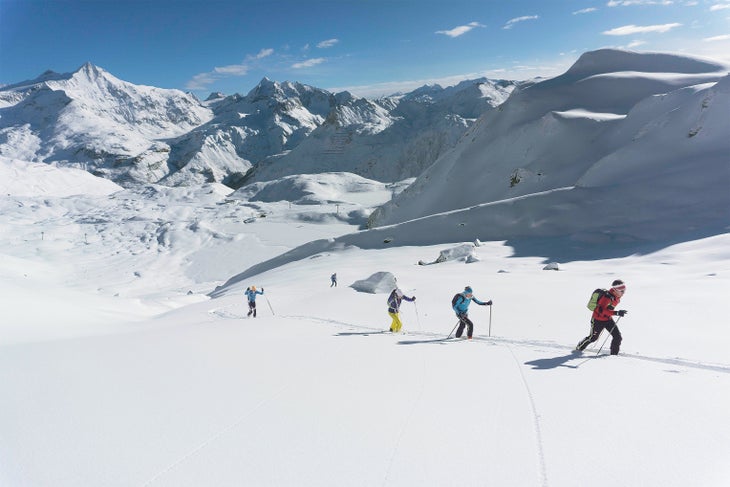 The sometimes bland—but important—explanations of uphill athlete physiology and theory are well researched and backed by the authors' many years of experience, coaching, and training. After all, the basis of the entire book relies on an understanding of how someone like Jornet can be so much faster over longer periods of time moving uphill than everyone else in the world, both on skis and on the run. 
Jornet in Action: Skiing the Troll Wall
Just like in their first book, the authors use short and sometimes hilarious essays from elite mountain athletes to add voice and humor to the sometimes bland main text. Ultra runner Jeff Browning's "Wildlife Rendezvous", in particular, will make sure you never read a children's book with owls the same way again.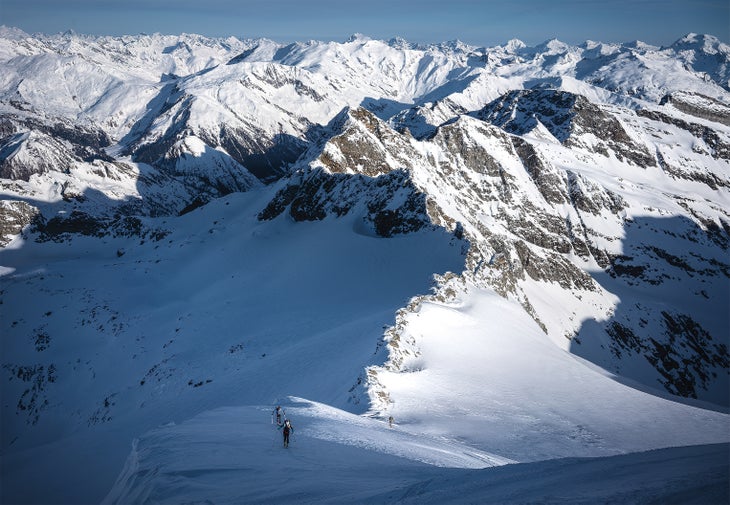 Skiers of all types can benefit from Jornet's, House's, and Johnston's theories and practices to increase their abilities to move through mountains more efficiently, with or without a SkiMo spandex onesie. It's also worth noting that any uphill skier can definitely use "Training for the Uphill Athlete" to train for non-race specific objectives, but they will have to pick and choose what information is most relevant to them in the application and planning sections.
The authors do include hut-to-hut trip training plans and dry-land exercises that mimic the mechanics of ski touring, shining light on how backcountry generalists can be uphill athletes, even if they never plan to enter a race of any kind.
The Sport of SkiMo: An Introduction
Overall, however, it's hard to say whether this book is more beneficial to ski mountaineers than "Training for the New Alpinism." The biggest difference between the two comes down to the different types of specialized training discussed in each. Overall, "Training for the Uphill Athlete" features high volumes of trail running, and hill bounding, and focuses less on gym workouts.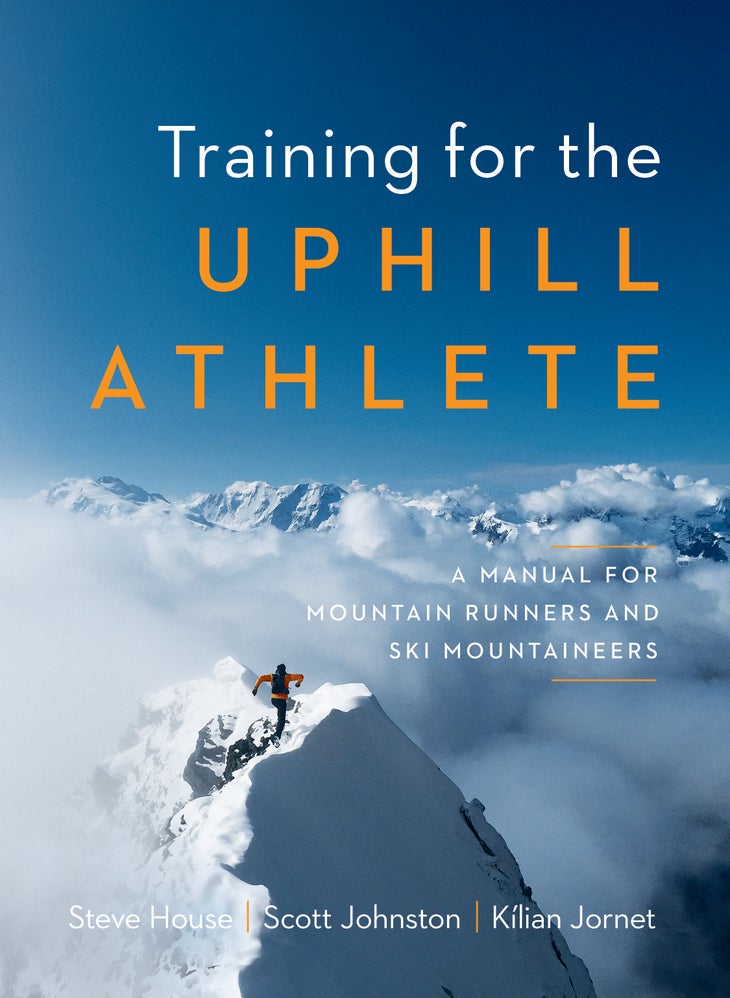 This type of training is perhaps more attractive than slowly lugging a backpack full of heavy weight up and down hills repetitively, a key workout recommended by House and Johnston in "Training for the New Alpinism." I can say from experience that the weighted backpack workouts put me in the best shape of my life. But, after all that time moving slowly up and down mountains, I'm anxious to give the Uphill Athlete training plan a try this spring and summer, especially if it means leaving my weighted backpack at home and moving just a little bit faster.
Training for the Uphill Athlete
$35, Buy now on Amazon
Editor's note: SkiMo is defined as ski tour racing, while ski mountaineering is defined as more general mountaineering that uses skis for descending.
Gear for Uphill Athletes
Suunto 9 Baro with HR Belt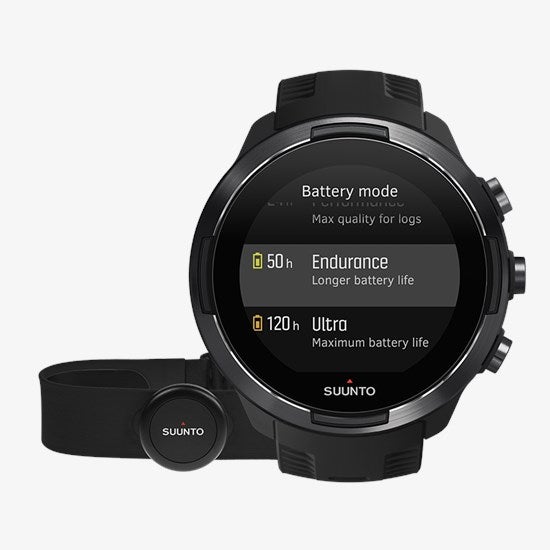 A large part of "Training for the Uphill Athlete" involves monitoring your heart rate, and this is the best tool to do exactly that while also monitoring speed, altitude, barometric pressure and more. In addition, the Suunto 9's intelligent battery provides an estimate on how long the watch will last in sport mode before you begin, and can prolong battery use for especially long events—up to 120 hours fully charged. Add in a wrist heart-rate monitor and location tracking system that combines GPS and motion sensors, and the 9 is a perfect companion for any sort of uphill endeavor. [$649, suunto.com]
Shop for the Suunto 9 on Amazon

Check out more smart watches: Time Machines
Dynafit Feline UP Pro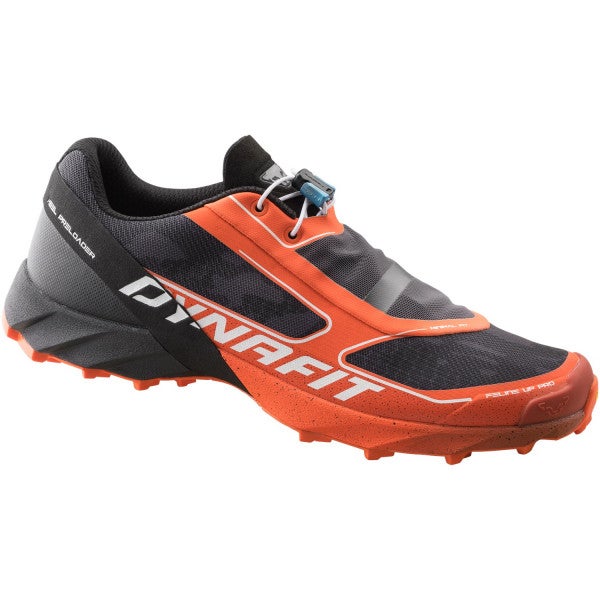 Having special shoes for racing provides a mental advantage, especially when they look as awesome as they perform. With a super grippy-yet-lightweight XS Grip Vibram sole, minimalist fit, and 4mm drop, the Feline UP Pro has the chops to get up and down a mountain in the name of speed. At the same time, the shoe's eye-catching color scheme will turn heads on the trail every time you take them out. Just like Dynafit's backcountry skiing footwear, these are lighter than you'd expect (230g), and provide top-tier performance in their class. [$170, dynafit.com]
On Amazon: Dynafit Feline UP Pro
Salomon S/Lab Sense Ultra 5 Vest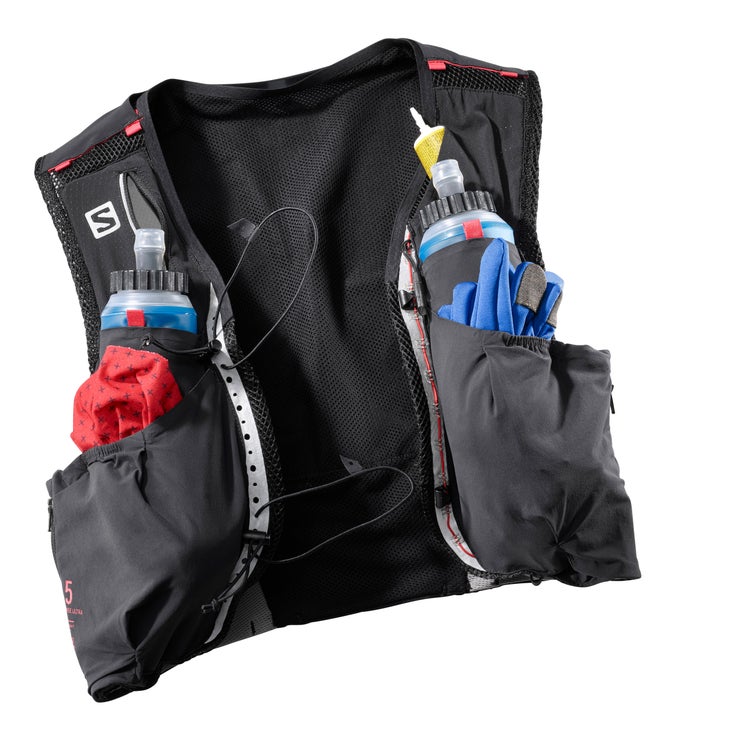 Yes, running vests are dorky and I definitely don't wear them on every run. But when I'm 10 miles and 3,000 vertical feet into a long race and can't remember where the next aid station is, having water and fuel handy helps me push through the worst parts of mountain running. I really like the versatile S/Lab Sense Ultra 5 vest from Salomon, a company that makes great stuff for exploring ski areas in the winter and summer. The minimalist design and four-way stretch Aerotech fabric is so comfy, you'll probably forget you're wearing it until you need it. [$155, salomon.com]
Shop Amazon: Salomon S/Lab Sense Ultra 5 Vest
CEP Ultralight Short Socks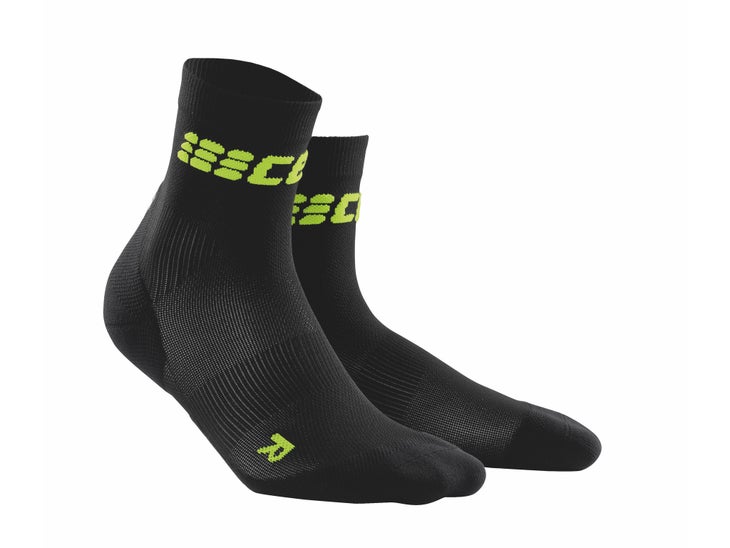 After running in CEP's Ultralight Short Socks, it's honestly been hard to run in anything else. Providing compression in the metatarsal and compatibility with CEP calf sleeves, these socks expedite recovery time and I don't notice the compression while running. They are so much more than socks, and they are priced competitively with a lot of "fancy" brand running socks that lack compression. [$22.50, cepcompression.com]
Find these CEP Compression socks on Amazon
Saxx 2-in-1 Kinetic Shorts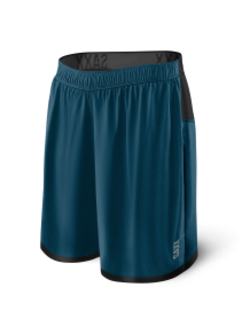 Saxx makes more than just great underwear. The 2-in-1 Kinetic shorts are perfect for long runs, hikes, and gym sessions. Featuring paneled construction on the inner liner with company's signature Ballpark pouch attached to a strikingly soft exterior made from a nylon/polyester blend, these are the comfiest workout shorts a guy can find. They also dry quicker than it takes to recover from long runs. [$75; saxxunderwear.com]
Buy on Amazon: Saxx 2-in-1 Kinetic Shorts
GU Hydration Drink Tabs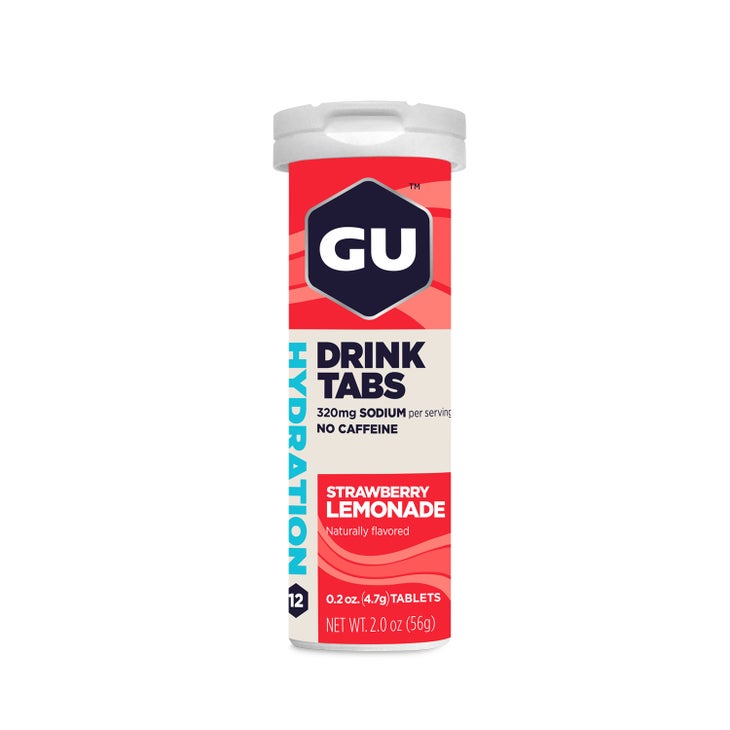 Ever salt bonked? I don't recommend it, but it happened recently while on a long training run. I had water and sugar, but I didn't have anything for electrolyte replacement. I paid a price and suffered for miles. Afterwards I vowed never to run for more than 2 hours without bringing a tube of GU Hydration Drink tabs with me. The mildly effervescent tabs have delicious flavor options (my favorite is the strawberry lemonade), and they have minimal sugar content to prevent the ebbs and flows of unscheduled sugar intake during a race. Plus, they're way healthier than the flat Coca-Cola found at aid stations. [$25 for a box of four tubes; guenergy.com]
Shop GU Drink Tabs: Amazon
Originally published as a SKImag.com original in April 2019. For more great uphill (and downhill) skiing content delivered directly to your inbox, sign up for SKI's weekly e-newsletter.