Two Skiers Before the Bec des Rosses
We asked two Freeride World Tour athletes what was going through their minds during their first inspection of the Bec des Rosses in Verbier, Switzerland.
Heading out the door? Read this article on the new Outside+ app available now on iOS devices for members! Download the app.
American Jacqueline Pollard and Spain's Aymar Navarro are some of the best big mountain professional skiers on the planet right now. Pollard, 21, has risen quickly during her rookie year on the Freeride World Tour (FWT19), earning three podiums on two continents, including a win at the FWT19 Kicking Horse stop. 
Navarro, 29, is an international big mountain star, spending winters in the Spanish and Andorran Pyrenees mountains and summers in South America skiing the unthinkable while working on his "South Lines" video project.
Despite their experience and abilities, neither have ever competed on the Bec des Rosses face in Verbier, Switzerland, but will ski it tomorrow in the final event of the FWT19 season.
Read more: FWT19 Final Competition Set for Saturday, March 23
So what goes through a professional freerider's head the first time they stand below the most legendary face in all of freeride skiing? SKImag.com caught up with each athlete during their visual inspection of the course less than 24 hours before they will have to drop in for the FWT19 final on Saturday, March 23.
Jacqueline Pollard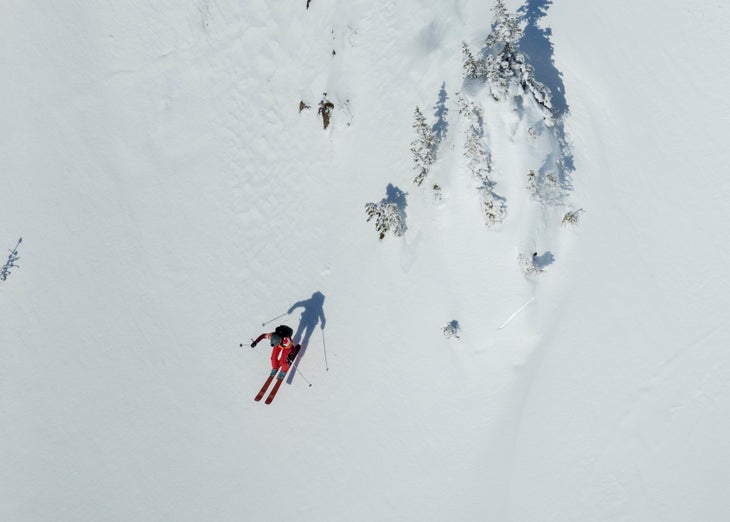 SKImag.com: What are your thoughts looking at the face?
Pollard: It's like an excited-nervous type of thing. I think this one is going to feel the best at the bottom of the run. I'm pretty excited for that. When I get in the finish corral, it's going to be a pretty accomplished feeling.
Where are you thinking for a start?
I think I'm going to start on the lookers' left, in the shade. I've been here for a few days, and seeing that the ribbon [on the lookers' right] gets sun every morning kind of scares me a bit. Also, [the left] side looks a little more fun to ski.
More about the Bec des Rosses: How to Watch Xtreme Verbier 2019
Aymar Navarro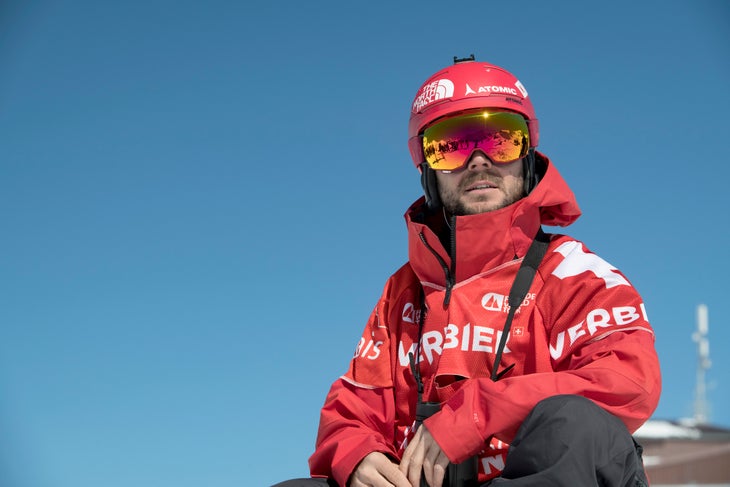 SKImag.com: Does the FWT work with your style of skiing?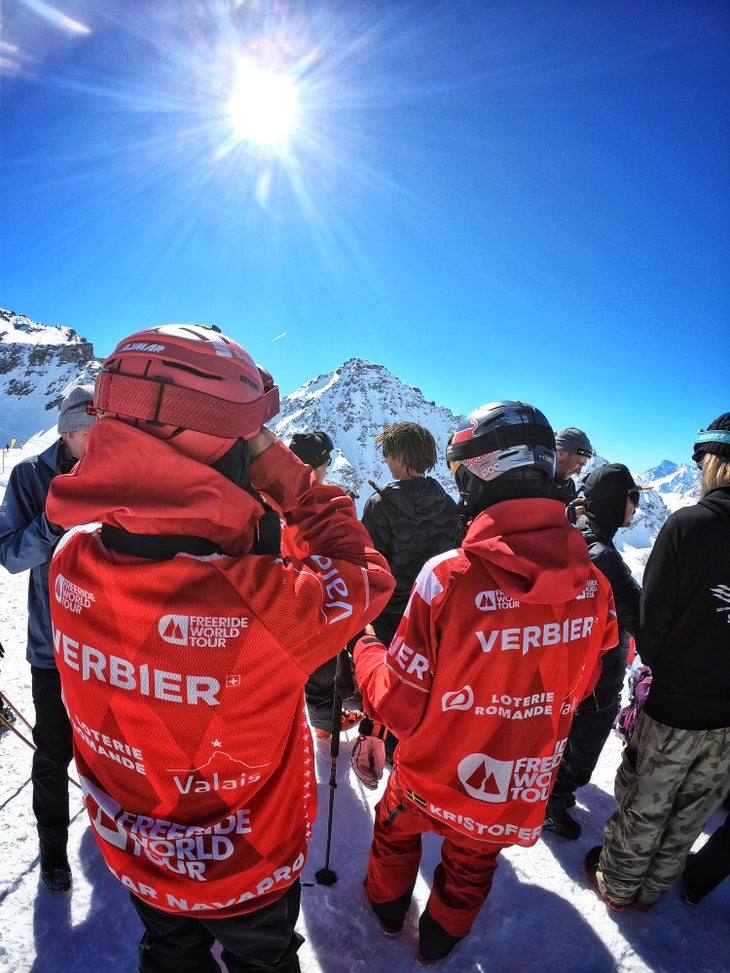 Navarro: For me it's a little bit hard to have a good score because it's pushing a little bit more [towards] freestyle. My style is more big mountain. It's not easy to qualify [for] the finals because with the ski men, the level now is so high. With no tricks in my runs, it's hard to [get] to Verbier, so yeah. I'm stoked.
Does the Bec des Rosses face speak more to your big mountain style?
That face, I like a lot. It's huge, and steep, and I like that style, the big mountain style. I'm so stoked to compete tomorrow.
Where are you thinking for a start?
I don't [have my line decided] now, I have two or three different final [lines] that I need to decide now. I hope to decide today, because I like going to sleep with the line in my head.
FWT19 Xtreme Verbier
The final stop of FWT19 is scheduled to take place in Verbier, Switzerland on Saturday, March 23, 2019, at 8:15 a.m. CET (12:15 a.m. MST). The event will live stream on FWT's YouTube channel. Keep up-to-date with all of the FWT19 action on SKImag.com's FWT page, as well as SKI Magazine's Facebook and Twitter channels.