Five Fitness Tools for Skiers
These gadgets will help you train harder and recover faster.
Heading out the door? Read this article on the new Outside+ app available now on iOS devices for members! Download the app.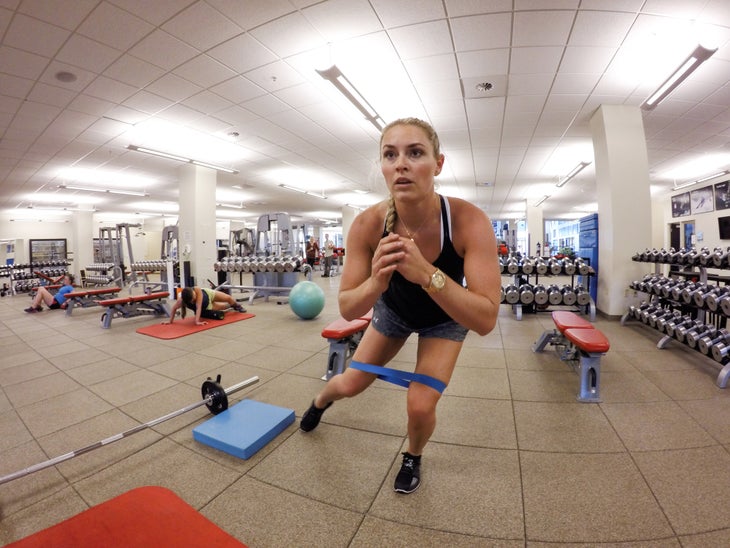 Skiing requires a lot of gear. But improving as a skier takes more than high-performance boots, a well-tuned ski quiver, and warm layers. It takes a lacrosse ball. And a few other surprising tools.
Of course, to improve, skiers need to hone skills on the hill. In addition, flat-land training can build strength, prevent injuries, and expedite recovery. When it comes to off-slope workouts, there are a few important and perhaps surprising things that deliver an assist. Here are the top five fitness tools every skier should have in the arsenal.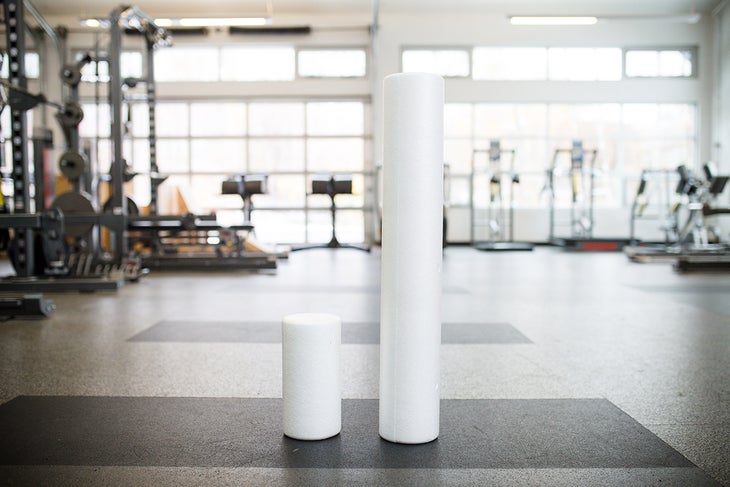 Foam roller
You might be familiar with foam rollers. They come in a range of lengths, widths, and densities, but all serve the same general purpose: self-myofascial release, aka self-massage. Using a foam roller for deep-tissue massage can help you warm up, reduce tightness, and promote recovery. 
Lacrosse ball
Another torture, err, helpful device is a lacrosse ball. About the size of a tennis ball but much, much harder, a lax ball is another self-massage tool. It's cheaper and easier to carry around than a foam roller but provides more intense, pinpointed pressure.
Pads
A cushioned surface makes core work, body-weight exercises, and stretching a thousand times better, according to our anecdotal research. Seriously, though, experts like John "JC" Cole, Ski and Snowboard Club Vail's director of human performance, highly recommend using soft pads when working out. Especially when you're training for ski season in the comfort of your own home or on the road, a yoga mat or similar foam pad is essential.
Read more: Five Vacation To-Dos To Avoid Injury
Bands
Flexible resistance bands are stretchy pieces of rubber with various levels of constriction. They're versatile and can be used at home, in the gym, or wherever you want to do short, limited movements. Resistance bands are especially helpful for hip and leg workouts, such as the ones designed by Cole for SKI Magazine's Injury Prevention course.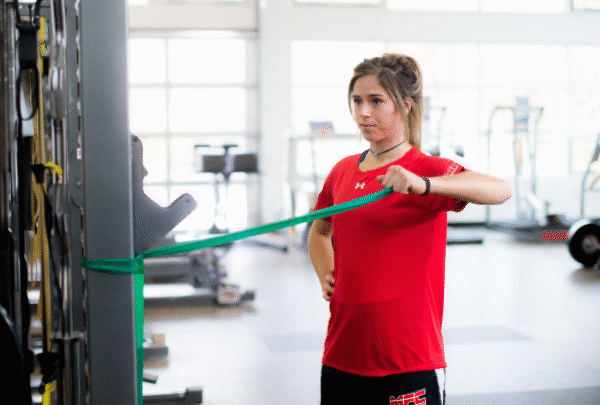 Shoes
As much as you love your ski boots, you need different footwear for flat-land training. Good workout shoes should feel comfortable and be designed for running, jumping, and lateral movements. Most importantly, unlike ski boots, workout shoes should be roomy enough for you to wiggle and splay your toes.
It's never too late to start training for your best ski season yet. Register for SKI Magazine and AIM AdventureU's Ski Injury Prevention course to unlock an 8-week training plan for improved strength, mobility, and form.