71 Competing Ski Resorts Unite to Fight Climate Change Under New Charter
Alterra Mountain Company, Boyne Resorts, POWDR, and Vail Resorts form the Climate Collaborative Charter to combat the greatest threat to their business and the planet
Heading out the door? Read this article on the new Outside+ app available now on iOS devices for members! Download the app.
Alterra Mountain Company, Boyne Resorts, POWDR, and Vail Resorts announced the Climate Collaborative Charter today, the ski industry's first unified effort to combat climate change with shared commitments around sustainability and advocacy.
All four ski industry leaders have agreed to operate their respective resorts with sustainability at the forefront and use their collective voice to advocate for effective public policy on climate action. This will translate to further implementation of sustainable practices across the combined 71 North American resorts.
The idea for the four major players to unite in this pledge to combat climate change was formed at an industry conference in October of 2019 and has endured many iterations and diligent review to get us to where we proudly are today, according to Stephen Kircher, president, and chief executive officer of Boyne Resorts. "We are excited to welcome the shared knowledge, accountability, collective voice, and other benefits to come from the Climate Collaborative Charter," said Kircher.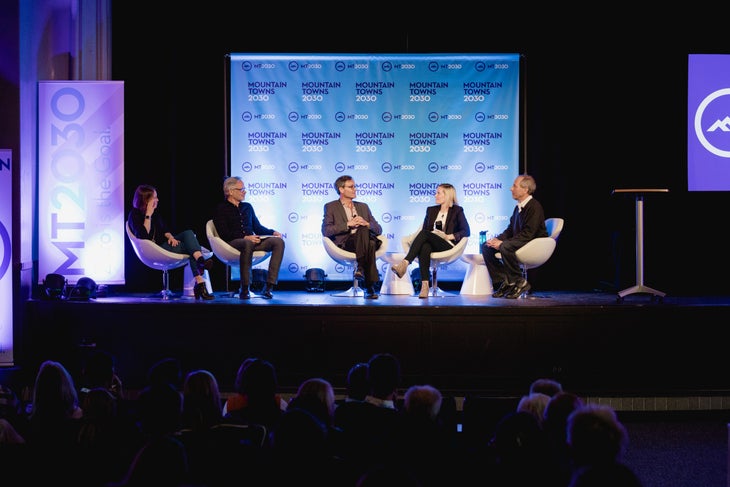 As part of the Climate Collaborative Charter, Alterra Mountain Company, Boyne Resorts, POWDR, and Vail Resorts have agreed on a set of commitments and pledges as business leaders. The pledge states that climate change is the most critical issue ski resort companies face as business leaders and as citizens of this continent and inhabitants of Earth.
"The dramatic rise in greenhouse gasses that is disrupting our planetary system and threatening our way of life is primarily human-caused and needs urgent attention by all affected," it reads, adding that the scientific evidence and first-hand observations of change resulting from weather extremes and volatility is clear and true. The impacts to the forests, habitats, and
ecosystems is dramatic, and just the beginning of the problem we all face on a planetary
scale.
The pledge includes the following agreements:
Reduce energy use wherever possible and aggressively pursue renewable energy sources to be carbon neutral
Climate action and advocacy for effective public policy to accelerate the shift to a renewable energy economy
Strong efforts and goals to reduce waste
Be responsible stewards of the environment: the land, forests, watersheds, and habitats that provide the pristine locations where we live, work, and host guests
Share best practices to accelerate change in their respective companies and communities
As stewards of the environment, the resort companies pledge to:
Incorporate sustainability into all aspects of their owned and operated mountain resorts
Lead by example and educate employees and guests about sustainability
Place collaboration over competition when it comes to sustainability
Advocate for climate protection
"This is an incredible opportunity for industry leaders to engage in healthy competition while educating, sharing best practices and knowledge, and motivating each other to put our best efforts forth to help support the urgent and core issues of sustainability," said David Perry, Executive VP, ESG, Alterra Mountain Company, in a June 10 press release.
In 2017, Vail Resorts announced its goal to achieve a zero net operating footprint by 2030 across all 37 resorts. They recently achieved a 50-percent waste diversion milestone and will be 93 percent powered by renewable electricity by 2023.
"We are proud to have already made substantial progress toward that goal," said Kate Wilson, senior director of sustainability at Vail Resorts. "Now, through the Climate Collaborative Charter, we look forward to partnering with these passionate leaders, and the entire industry, to leverage our progress and support many others on the same journey."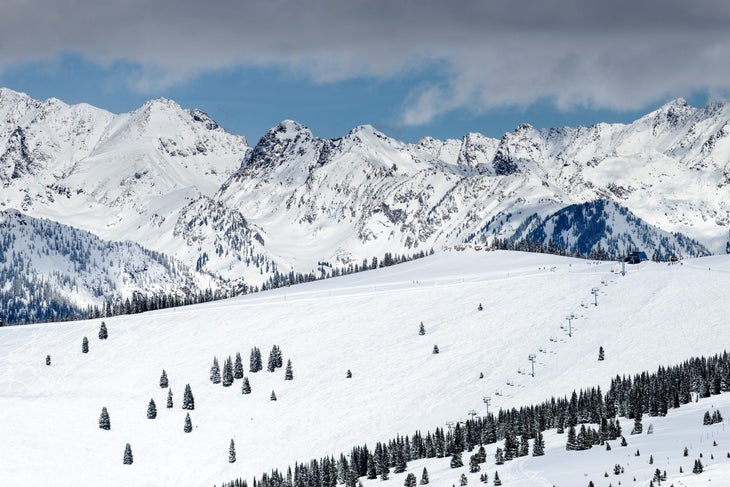 At this time, there is no set timeline for releasing more measurable goals for the charter. According to a spokesperson for Alterra Mountain Company, the companies will be sharing progress with one another, and plan to share insights, learnings, and next steps through events when they convene again in 2022.
As the four largest ski industry organizations unite to combat climate change, they also ask that all other mountain resorts commit to taking similar action. Additionally, this coalition is working to broaden engagement and participation from its employees, guests, and community members, and be inclusive of voices and perspectives from all backgrounds.
SKI will continue to report on the Climate Collaborative Charter as they release their measurable goals in the future.