Booze of the Month: Roadhouse Brewing
SKI Magazine's first Booze of the Month award goes to a growing brewery in an amazing town.
Heading out the door? Read this article on the new Outside+ app available now on iOS devices for members! Download the app.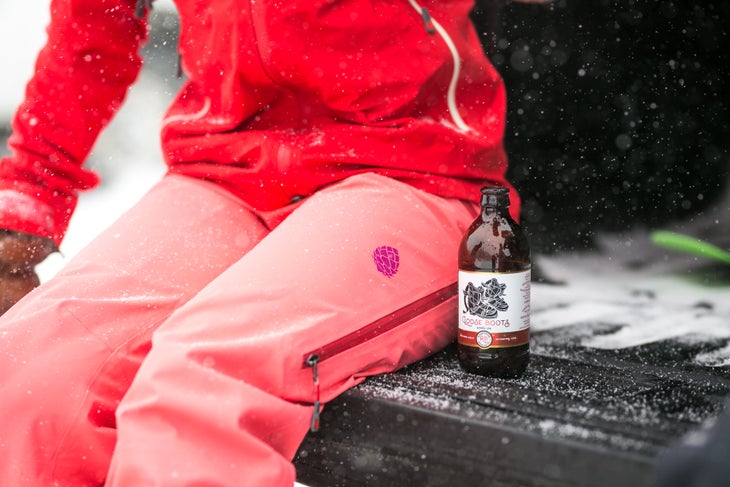 Colby Cox and Gavin Fine started brewing beers under the "Roadhouse Brewing" name in their Jackson, Wyo. garage in 2007. When demand grew, the pair first moved into a "backyard brewery," and then, a few years later, into a much larger facility with German-style brewing tanks and a number of wooden barrels for aging. At 1225 Gregory Lane in Jackson, the address is now synonymous with the brewery.
Most recently, Roadhouse Brewing has erected a bottling facility, expanded their beer line-up, and increased distribution throughout Wyoming, Idaho, and the Bozeman area of Montana. Soon, the company will start to distribution in California and plans to open a taproom and eatery adjacent to the iconic Town Square of Jackson this year.
"Our business strategy has always included offering packaged products and bringing our passion for the Roadhouse Brewing Company project to wider markets," says Fine in a press release. "Distributing beyond our local borders enables us to offer a wider spectrum of beer styles to a great customer base, while also instilling our culture of community involvement and fervor to craft beer into these new territories."
The Beers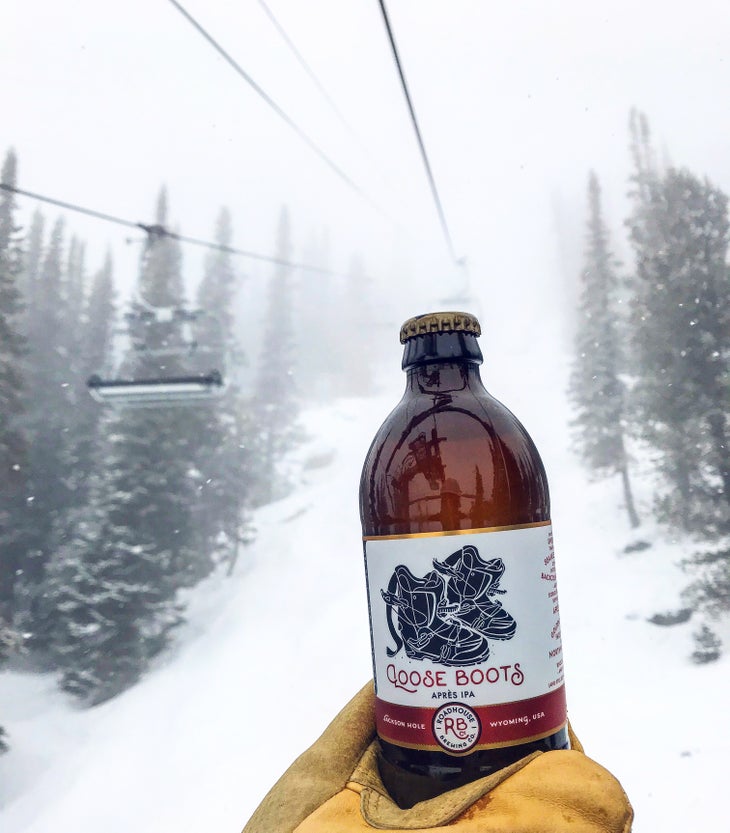 While we love to hear about the success of craft breweries in iconic ski area mountain towns, what really stands out about Roadhouse Brewing is their beer. Being skiers, the first one that caught SKI Magazine's eye is the Loose Boots Après IPA, a sessionable 5.5% ABV, 45 IBU ale that is light, crisp, and dry feel on the tongue with noticeable citrus hop notes. Created in collaboration with Jackson-based outerwear brand Stio, this is a perfect go-to beer for après skiing, or anytime you want a hoppy beverage without a hard-kick-in-the-pants alcohol overload.
Naturally, one beer led to another, and SKI found that Roadhouse's best beer is the Avarice and Greed Belgian-Style Gold Ale. Using premium Pilsen malt and Belgian yeast, this beer is reminiscent of many of the great ales of Belgium, but has an American friendliness reminiscent of a Jackson Hole liftie wearing cowboy boots. Clocking in at 9% ABV and 32 IBU, however, this is a beer to enjoy one sip at a time, not necessarily chug.
Not a fan of overly hoppy beers or that mischievous flavor that can only be classified as "Belgian yeast?" The Family Vacation Blonde Ale is the beer Roadhouse Brewing claims "you can take home to Mama." Brewed with the same premium Pilsen malt as the Avarice and Greed, Family Vacation is lightly dry-hopped and keeps it simple with a 4.9% ABV and 15 IBU. This is a beer that tastes like summer year-round and is hard not to love.