Find Your Inner Ninja Warrior
Dodging. Swinging. Bouncing. Climbing. Copper's new Wrecktangle will make you forget how much you miss skiing. Well, not really, but still...
Heading out the door? Read this article on the new Outside+ app available now on iOS devices for members! Download the app.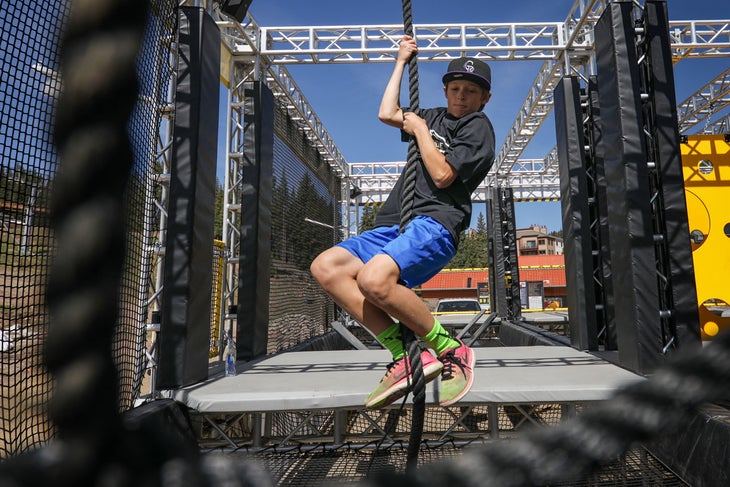 Dealing with summertime adrenaline cravings after a winter's worth of skiing? Copper Mountain is keeping the party going all summer long, with the help of Woodward's new obstacle course, The Wrecktangle.
Found in Copper's Center Village, the "outdoor ninja obstacle challenge," is comprised of nine individual features that are linked together to form a 100-foot-long and 50-foot-wide rectangle-shaped progression.
Designed by a team from Woodward at Copper, there were originally 21 elements before it was narrowed down to the best nine. The features were conceived with spatial awareness, athleticism, agility, and amusement in mind.
The course looks like this: First, a set of alternating platform steps dump you at a rope swing which leads to a cargo net. After swinging and crawling your way through, you are met with three rotating platforms, which take you to a set of climbing rings. Once across the rings, it's on to the lily pads, i.e., three lines of suspended steps. These deliver you to the swaying "cheese slices," which have limited holes for your feet and hands as you swing across. Next up is a balance beam, which you cross while dodging punching bags trying to knock you off. In the final stretch you'll find a trampoline to jump over a mountain structure, a 25-foot zip line, and a 12-foot quarter pipe you have to ascent to the finish line.
The course runs on three modes: Time trial, practice, and session. Time trial mode, 10-11am, is a chance to take on the course solo while being timed. Practice mode, 11am-3pm, allows 10 participants on the course at a time, with only one person on an obstacle at a time. Lastly, session mode, 3pm-close, allows up to 25 participants on the course at a time.
Designed to serve people of all ages and athletic abilities, the course is open to anyone meeting the following requirements: at least five years old, between 40 and 250 pounds, and over 36 inches tall.
You can get wrecked any day from 10am – 5pm, and until 7pm on Saturdays. A two-run pass is $15, a full day pass is $49, a 20-run pass is $129, and a season pass is $249. 
Welcome to the Wrecktangle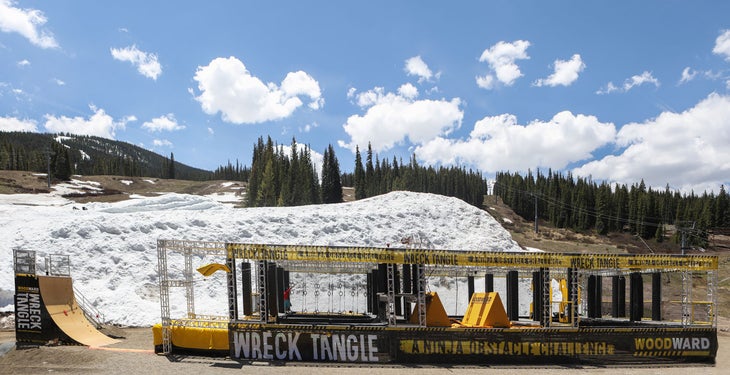 Looking for a challenge? Try to conquer this 100-foot long, 50-foot wide, seven-ton beast known as the Wrecktangle, Copper's newest addition. (Photo by Chris Stellato.)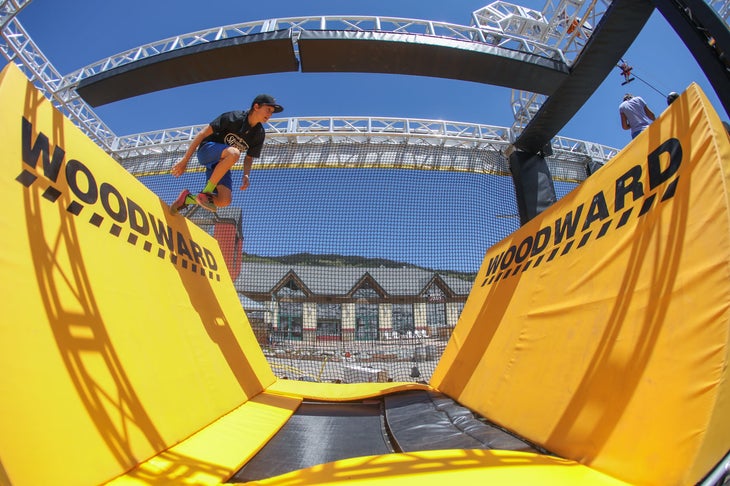 The Wrecktangle is made up of multiple features, including side steps, a rope swing, rotating platters, hanging rings, lily pads, swinging punching bags, a zip line, a quarter pipe, and more. (Photo by Tripp Fay.)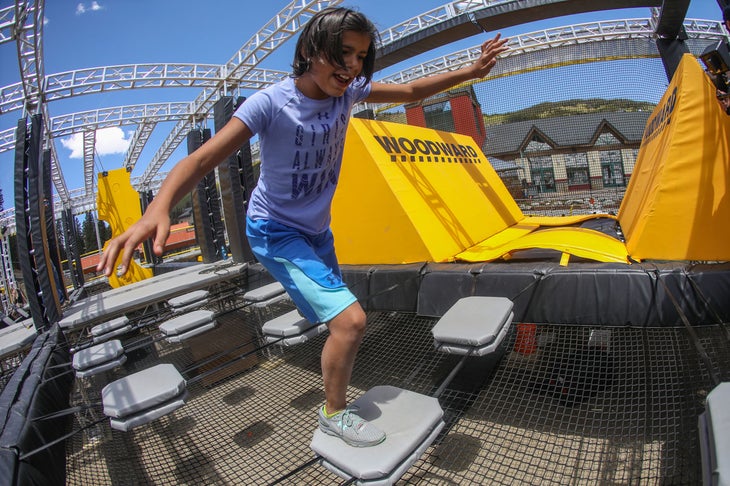 The Wrecktangle is a fun challenge for any age. As long as you're at least five years old, weigh 40 pounds, and are 36 inches tall, you're qualified to get Wrecked. (Photo by Tripp Fay.)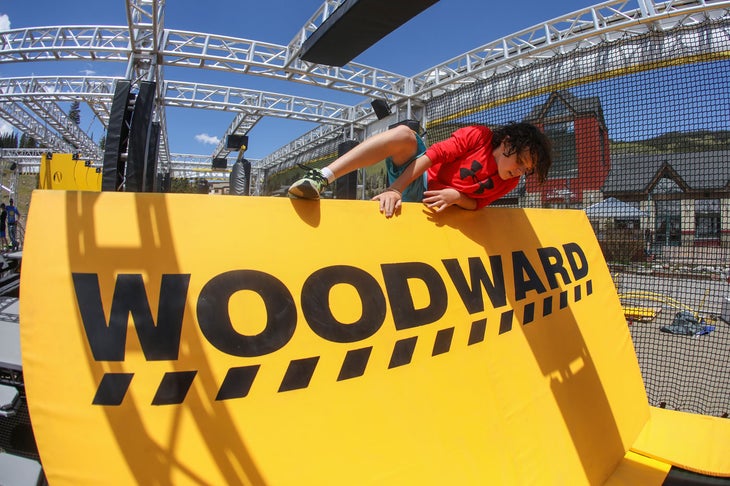 From 10am-11am, see who the fastest competitor out of your crew is. Time trial mode promises you the course all to yourself while timing your run. (Photo by Tripp Fay.)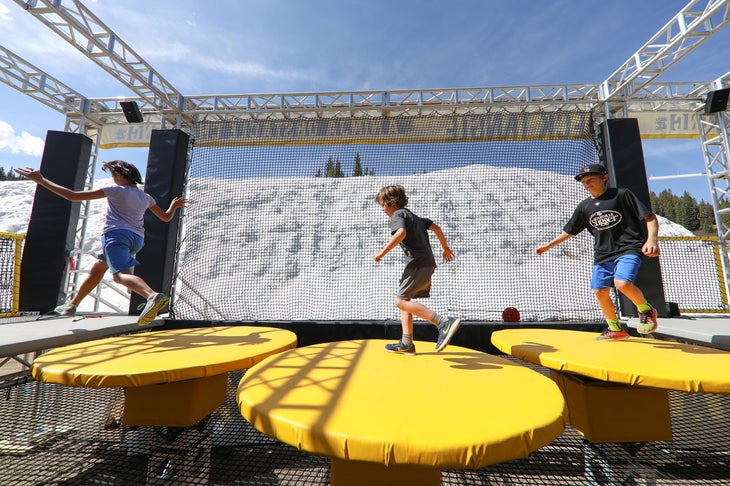 Practice mode, 11am-3pm, lets 10 people on the course at a time, while limiting each obstacle to one person at a time. (Photo by Tripp Fay.)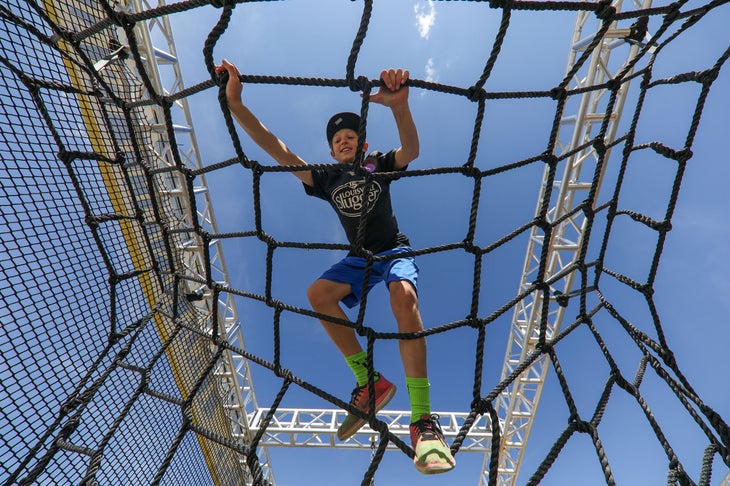 Session mode, 3pm-5pm, fills the course with 25 participants so you can take on the features amongst friends and family. (Photo by Tripp Fay.)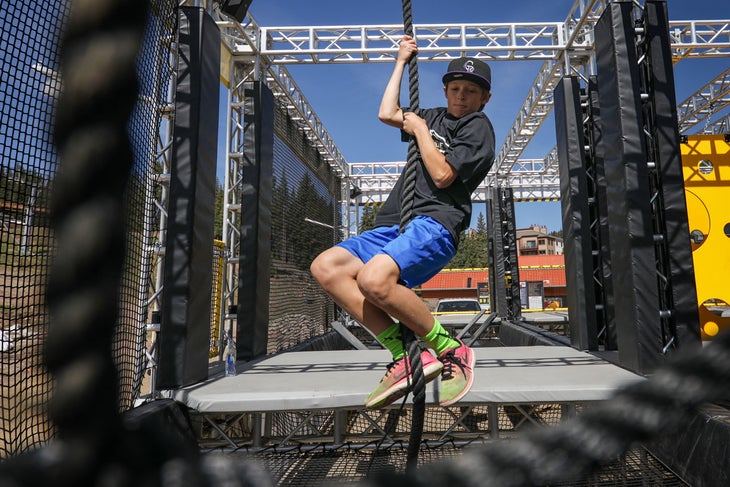 Woodward says The Wrecktangle is about spatial awareness, athleticism, agility, and just plain having fun. (Photo by Tripp Fay.)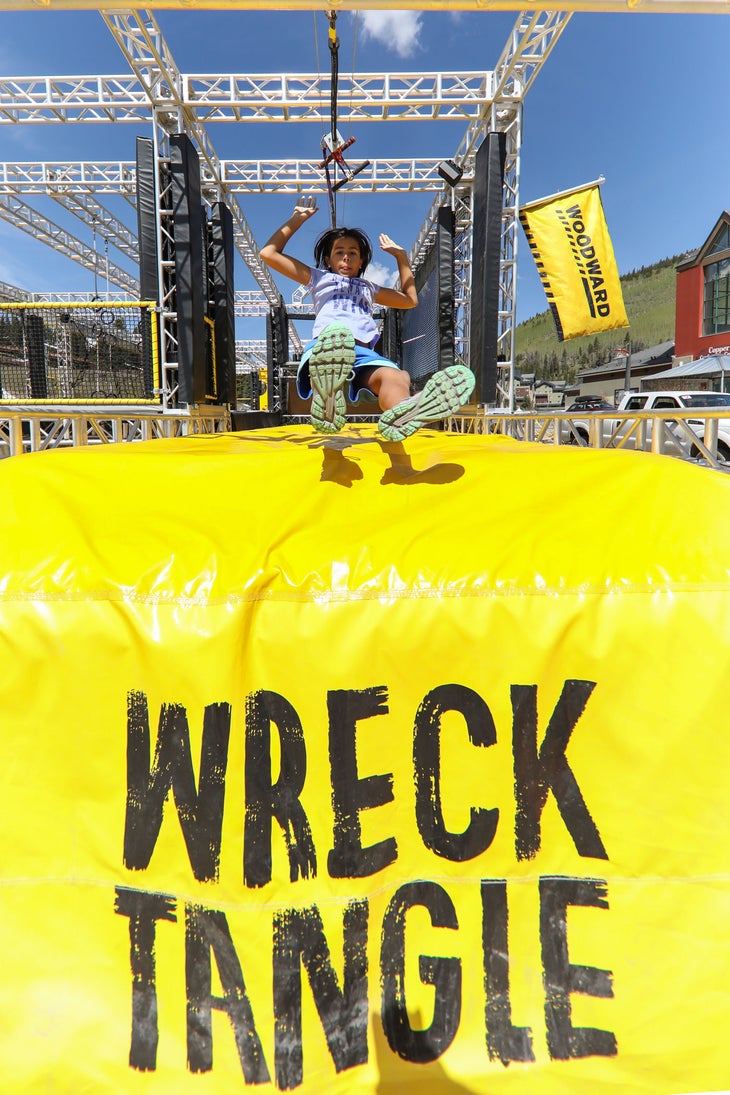 The Wrecktangle is open everyday 10am-5pm, and until 7pm on Saturdays. (Photo by Tripp Fay.)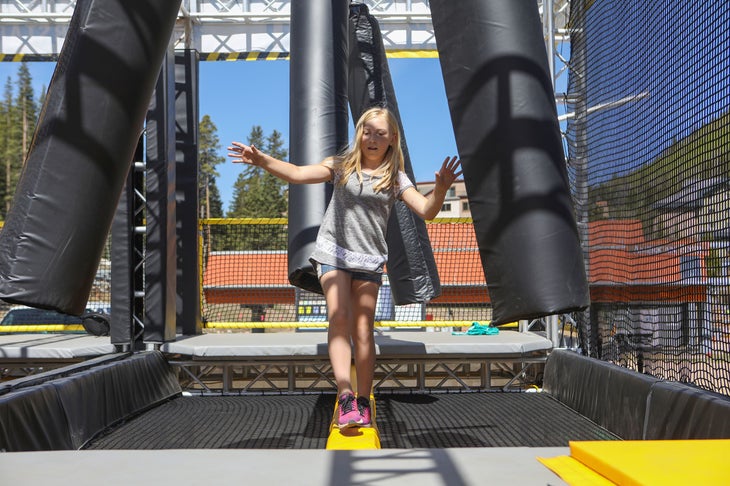 There's a two-run pass for $15, a full day pass for $49, a 20-run pass for $129, or even a season pass for $249. (Photo by Tripp Fay.)