Beat the Humidity and Retreat to One of These Northeastern Mountain Escapes
Summer in the city is overrated. Here are five mountain escapes to help beat the Northeast's heat and humidity.
Summer in the city has its perks, but fresh air and room to spread out are not among them. Here's an easy fix: Head to one of the ski resorts of Vermont, Massachusetts, upstate New York, New Hampshire, or Maine to get your mountain fix. These resorts have a fun mix of family diversions, good lodging and dining, and a kick-ass calendar of events with something for everyone.
Top 5 Northeast Ski Resorts For Summer Fun
Killington, Vt.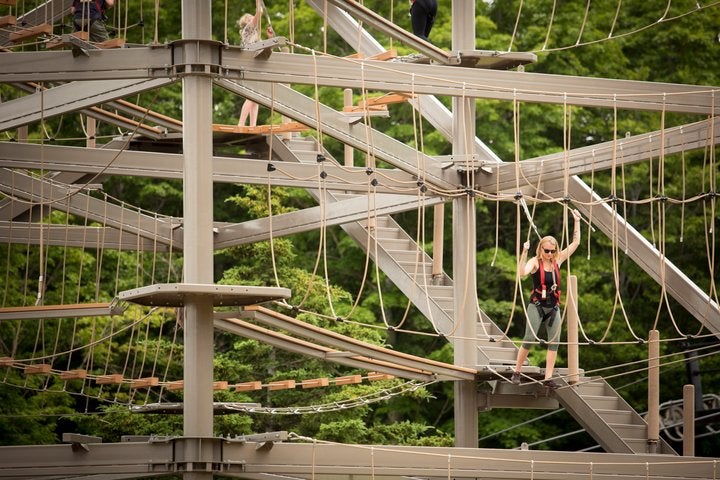 Killington did a great job upgrading their summer activity inventory over the last few summers, and those investments are coming to fruition at a perfect time: right now. With adventure centers for kids and tons of events for adults, it's easy to please everyone this summer.
Summer Dates: May 28-Oct. 10, 2022
Hot Ticket: Killington Wine Festival, July 15-16, 2022. The 22nd annual wine festival kicks off with a scenic gondola ride and mountain-top tasting and also includes food pairings, wine dinners, music, and the Killington Wine Trail, where local restaurants get in on the action.
Killington Summer Checklist
Sugarloaf, Maine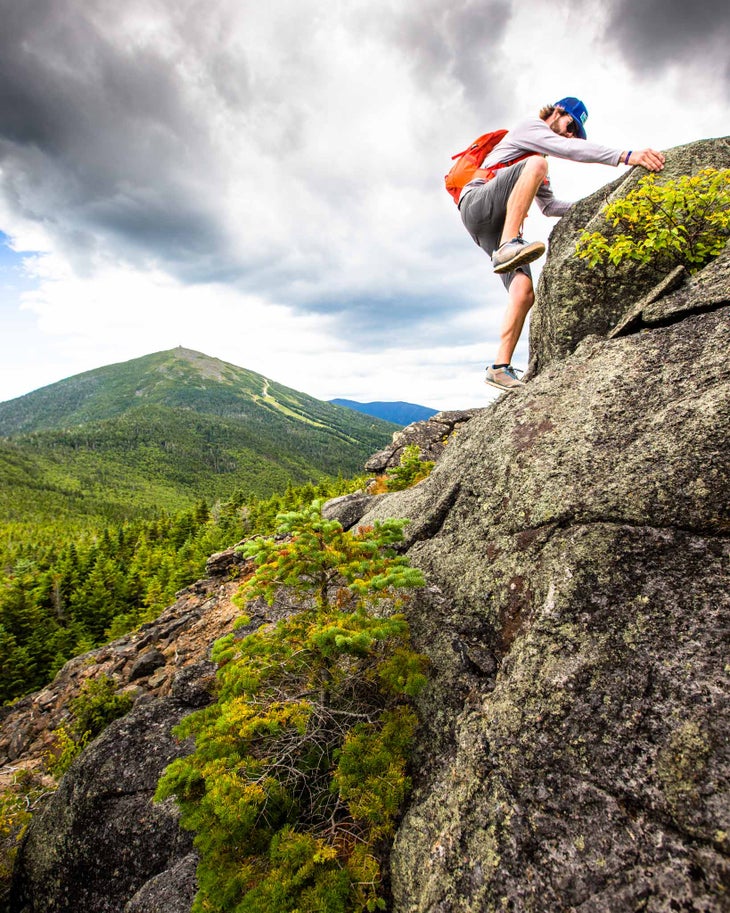 Defy gravity at Maine's largest ski area this summer in their anti-gravity complex, or keep it level and hike some of the Appalachian Trail. Either way, you'll score bragging rights with no lobster traps required.
Summer Dates: Mid-June-October; scenic lift rides begin July 2
Hot Ticket: The Enduro World Series makes one of its 11 stops at Sugarloaf this summer on Aug. 20-21, 2022. In addition to amazing East Coast mountain biking on new trails hand-cut by legendary course designer Adam Craig, there will be live music, a beer garden, and even group rides so attendees can experience the mountain on two wheels.
Sugarloaf Summer Checklist
Bretton Woods, N.H.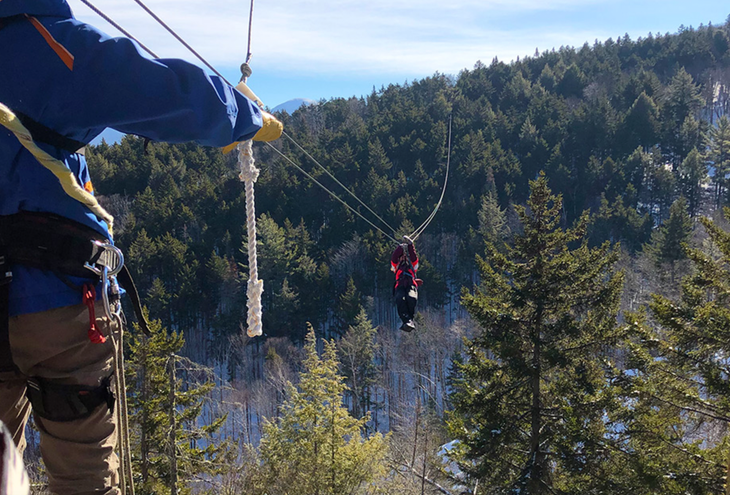 Summer in Bretton Woods harkens back to the golden days of summer of the mountains, with everything from hiking to tennis, fly-fishing, and horseback riding. Stay at the classic Omni Mount Washington Hotel for the full resort experience.
Summer Dates: May 28-Oct. 10, 2022
Bretton Woods Summer Checklist
Berkshire East, Mass.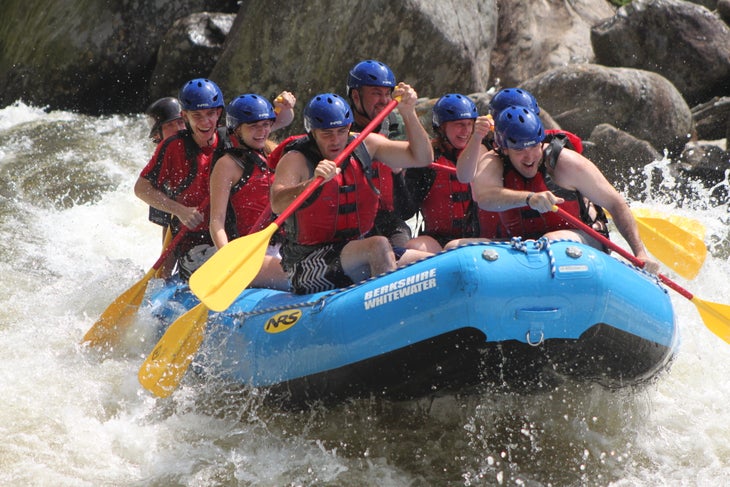 With one of the longest mountain coasters in the East and class IV rafting, it's hard to believe this place is so close to Boston. And Thunder Mountain Bike Park is designed and maintained by industry leader Gravity Logic, so who says you need to go west to have a real mountain adventure?
Summer Dates: June 23-Labor Day, 2022, with some activities open into October
Hot Ticket: The Deerfield River Festival moves to Berkshire East this summer on Aug. 6-7, 2022. The event, hosted by American Whitewater, is a fundraiser for the nonprofit that supports its conservation and access work on rivers in the Northeast.
Berkshire East Summer Checklist
Whiteface Mountain, N.Y.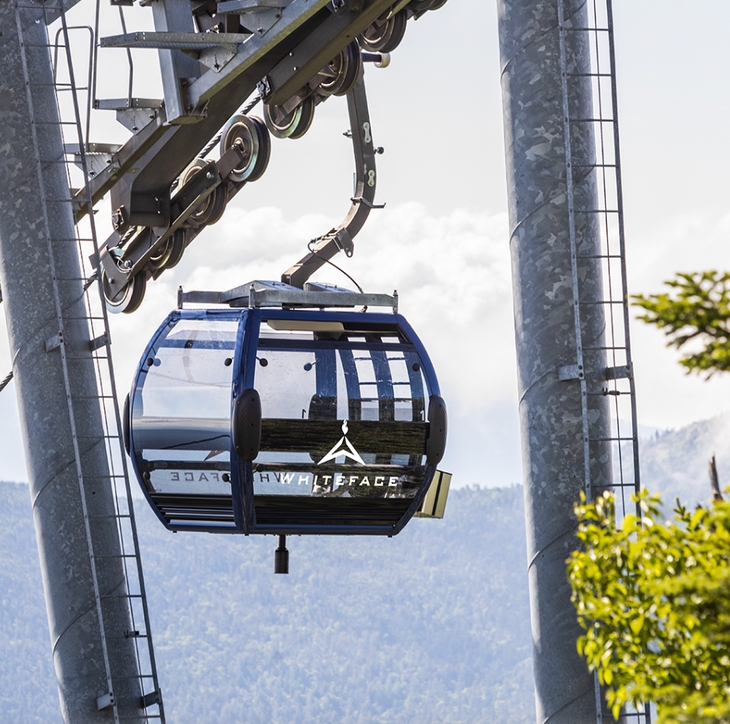 Ever wondered what it's like to send it off an Olympic jump? Now you can ride to the top of the Olympic Jumping Complex in a glass-enclosed elevation and take in the same views. You can also explore miles of biking, hiking, and guided ATV trails, plus a mountain coaster, zipline, and gondola rides.
Summer Dates: July 1-Sept. 6, 2022; some activities may extend later
Hot Ticket: Whiteface Oktoberfest is one of the best celebrations in the region, a weekend-long ode to all things Bavarian with live music, great beer, dancing, authentic eats, and activities for the whole family. Date is TBD, check here for the announcement.
Whiteface Mountain Summer Checklist
Looking for more great summer activities at more North American ski areas? Check out SKI's entire summer content channel here.