What's Open—and What's Not—During the Extended Ski Season at These 6 Resorts
Don't come looking for mid-winter operations on your late-spring trip, and you'll have a great time.
Heading out the door? Read this article on the new Outside+ app available now on iOS devices for members! Download the app.
You've probably heard by now that some ski resorts are staying open longer than usual. If you're considering a late-spring, or even summer, ski vacation—after all, what's cooler than skiing in June?—keep reading.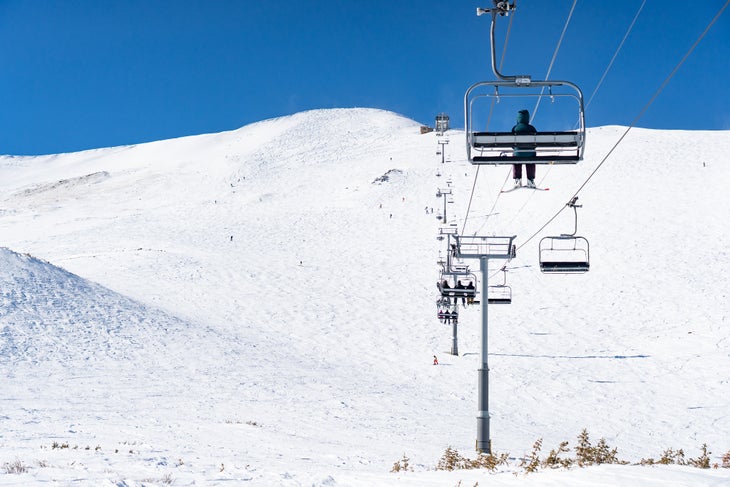 Skiing at the resorts during an extended spring season is not your typical ski trip, and there are a few things to keep in mind before you go. At the top of the list is this: Don't come to Mammoth, A-Basin, Breckenridge, et al, expecting 100 percent of the mountain or the facilities to be open. All ski areas begin to slim down operations by mid-April or so no matter how late they plan to stay open or how much snow they've gotten. This is due to staffing reductions—work visas expire as early as March for seasonal international employees—as well as conditions such as sun and wind exposure compromising certain areas of the mountains.
     The Latest: Here's Where We'll Be Skiing in Late Spring—and Maybe Even Into Summer
That said, if you go into it knowing that the experience is going to be very different from your mid-winter visit, it can be a great vacation. Because, yes, skiing in June—or July or even August—is a novel experience any way you look at it. After all, you could be working.
General Late-Spring and Summer-Skiing Tips
The freeze-thaw cycle means that skipping first chair is usually a good idea. Expect the best conditions to be between 10 a.m. and 2 p.m.
Follow the sun. Give the runs a little bit of time to soften in the morning (see above), then seek out trails in direct sunlight as the sun passes over.
Pack a lunch, or at least don't expect your favorite on-mountain or base lodge eatery to be open. Have a backup plan to keep hunger at bay.
Expect slushy, muddy parking lots. These mats are useful when trying to de-boot in a messy lot.
Plan to hit a spring event while you're there. Even if you don't participate, pond skims are a blast to watch.
Here's what to expect later this spring and early summer during the extended season at seven major resorts.
Mammoth Mountain, Calif.
Closing Day: TBD, expected some time in August 
With the largest base depth ever recorded at Mammoth, it's shaping up to be a banner spring—and summer. That said, operations have already begun to shut down around the mountain as of this past weekend, so being fully informed about what's open will make for a more successful day.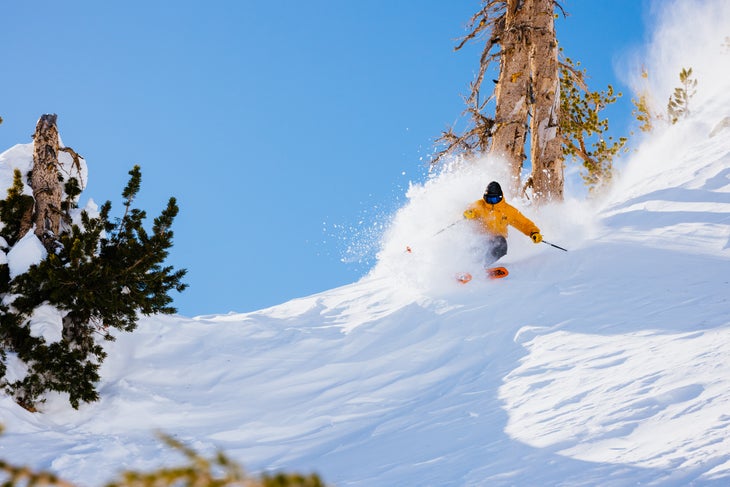 Eagle and Canyon lodges are open weekends only through the end of April, meaning that skiers should base themselves out of the Main Lodge and The Mill during May and beyond. The Village Gondola will also be open from Fridays to Sunday until the end of April. Operating hours, as well as terrain and lifts, will change based on conditions and weather. Check here before heading out to be fully informed each ski day.
"We are seeing the best spring conditions we've ever had and the largest base depth we've ever recorded this time of year by far," said Mammoth Communications Director Lauren Burke. "We expect killer top-to-bottom skiing for a very, very long time."
Winter Park, Colo.
Closing Day: TDB (Mary Jane; Winter Park closes on April 23)
While the Winter Park side closes this weekend, the resort intends to keep the Mary Jane side open for as long as possible. Or, as Communication Manager Jen Miller said, "as long as the snow is skiable." The Gondola, which is in the main Winter Park village, will stay open on Saturdays and Sundays, but for mid-week skiing, your options are the Super Gauge, Panoramic, Sunnyside, and the beginner Galloping Goose lifts.
The mountain has a 70-inch base thanks to consistent snowfall all season, including this spring, but the best conditions will be found in the high alpine between mid-morning and early afternoon. Down at the Jane base, look for food and drink specials throughout the extended season. Check conditions here before you go.
Palisades Tahoe, Calif.
Both the Palisades Tahoe and the Alpine side will be open through May 29—Alpine on Wednesdays through Sundays and Palisades Fridays through Tuesdays—after which Palisades will close but Alpine will open Friday-Sunday through until July 4. The last day to ride the new Base-to-Base Gondola is April 30, though the Funitel and the Aerial Tram will both run until May 29. Note that this is different from past late-season operations, when the Funitel was kept open to access the upper terrain at Palisades. Due to construction on the Funitel, the resort is switching things up this year. Find more specifics about what's open, what's not, and why here.
Breckenridge, Colo.
Closing Day: TBD, projecting late May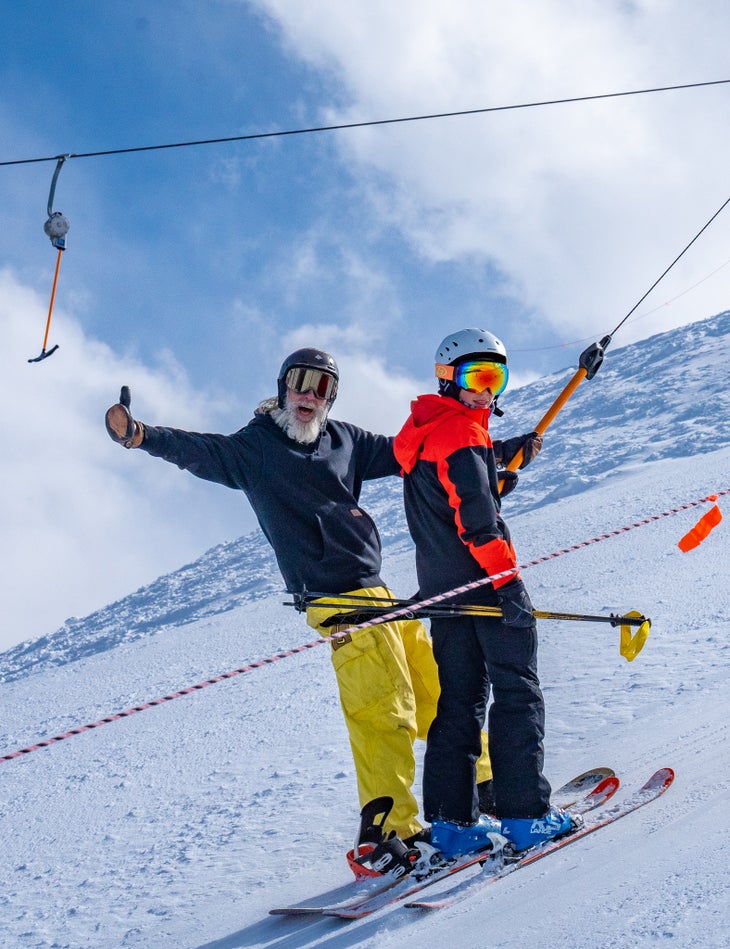 After April 17, all skiing will take place on Peaks 6,7, and 8. The Rocky Mountain SuperChair and Colorado SuperChair will be open until April 23, after which skier access will shift to Peak 7 and the Independence SuperChair. All of this means that after April 24, there will only be intermediate and advanced terrain open, so plan accordingly. (Saying it again for the folks in the back: Peak 9, home to most of the resort's mellow terrain, is now closed.) Lifts will also stay open later, until 4 p.m., after April 24. Detailed spring operations can be found here.
Arapahoe Basin, Colo.
Closing Day: June 4 (tentative)
According to Arapahoe Basin Communications Manager Katherine Fuller, conditions and snowpack will determine what stays open and for how long. "It can be all over the place due to conditions," she said, but feels that most of the mountain will stay open through April. "Last year, we saw some of the best conditions and coverage on the East Wall in late April, and April usually offers amazing skiing and riding."
Expect terrain closures at A-Bain to start in May and rapidly pick up the pace throughout the month. Even if they do get a few powder days, the ski area will not reopen previously closed terrain, so don't come expecting that. From a logistical standpoint, lower-elevation steep slopes close first—the Pali Chair usually only stays open until mid-May at the latest. It's also worth noting that while closing day is scheduled for June 4, if conditions warrant, the resort might go later, though probably just on the weekends. Check here for what's open before you head out.
Snowbird, Utah
Closing Day: TBD, open at least until Memorial Day
Snowbird has started to wind down its season, though there's still excellent skiing to be had. Thunder and Chickadee Bowl closed last weekend, and next up is Mid-Gad, Wilbere, Gad 2, and Gadzoom, which will close for the season on April 24. The resort will switch to weekend-only operation on May 12, so plan accordingly, especially if you're flying in. That's when the Tram, Peruvian Express, Little Cloud, Mineral Basin, Peruvian Tunnel, Baldy Express, and Woodward Mountain Park will be open from 8 a.m. to 2 p.m. Speaking of Woodward Mountain Park, this new spring park collab with Woodward just opened last weekend and will stay open until May 29. Full spring deets here.
Whistler Blackcomb, B.C.
Closing Day: May 22 (Blackcomb; Whistler is already closed)
Blackcomb kicked off its spring ops on April 17 with access on the Excalibur Gondola, Excelerator, Jersey Cream, Crystal Ridge, and Catskinner lifts from 10 a.m. to 4 p.m. daily, and 7th Heaven as conditions allow. The Blackcomb Gondola will be open on weekends. Thanks to its Coast Mountains location, the weather fluctuates greatly, leading to varying freeze-thaw levels daily. Expect the best spring conditions around midday. Even with reduced capacity, there are still over 100 runs open, which speaks to the sheer volume of this place. Details on spring ops here.