Go: Keystone
Proof that a family resort is more than cruisers, cocoa, and kids' meals.
Heading out the door? Read this article on the new Outside+ app available now on iOS devices for members! Download the app.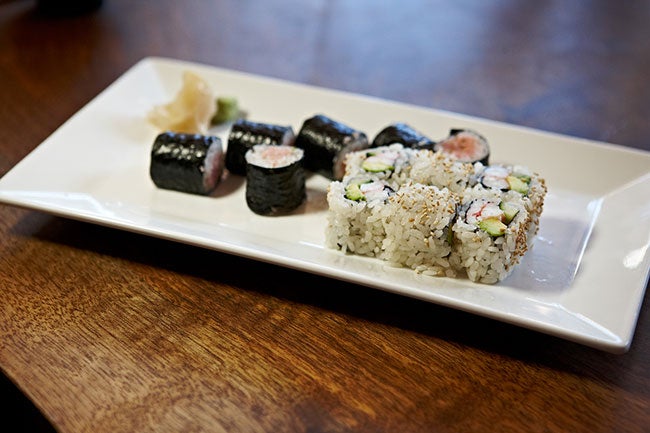 I thought kids cry when you drop them off at ski school, not when you pick them up. But here we are at Camp Keystone, collecting mittens, fleeces, and snow boots on the final afternoon of our sons' three-day class, wiping hot-cocoa-lined mouths and reassuring a bawling five-year-old that yes, we'll definitely come back sometime soon. "Tomorrow?" he pleads.
When we signed Cole and his four-year-old brother Jake up for the resort's Camp Keystone ski school, we had no idea it would be such a hit. They've both been skiing since they turned three and have attended almost a dozen ski schools between the two of them. But something about this one clicks. Camp Keystone is like summer camp on snow, with themed days packed with activities. "We wanted to take ski school to the next level," says resort vice president and general manager John Buhler. "So we took a hard look at how kids learn and what they need to be successful."
Buhler has some perspective on this topic. He came from Breckenridge, where he was ski-school director for over 15 years. The foundation under Camp Keystone is simple, he says. Kids enrolled in at least three days are guaranteed the same instructor for the whole time—a rarity. Plus, ski instructors are specially trained in techniques (games, contests)that engage young skiers and keep them out on the snow longer.

Keystone is banging the family drum especially loud this season: All kids under 12 ski free when bunking in a resort-owned lodge—weekends, holidays, no blackouts. But the old industry stereotype of "family resort"—bland terrain, dull dining, and Crock-Pot-in-the-base-lodge ambience—simply doesn't apply here. The dining, especially on-mountain, surprises, the village entertains, and the three ski mountains flanked by five bowls definitely don't disappoint. Skiing parents come pretty darn close to the ideal vacation.
And as all skiing parents know, a good ski school spells nothing less than freedom for Mom and Dad. Intent on making the most of it, we board the Argentine chair to the Montezuma Express, flying over mellow frontside cruisers, terrain parks, and four kids' adventure zones. At the top of Dercum Mountain we spy the Snow Fort, with its slides, tunnels, and ice throne, and we make a mental note to bring the kids back. In the meantime, we shoulder our skis and head to the Outpost gondola for the ride to North Peak.
North Peak, and its neighbor to the southwest, The Outback, deliver Keystone's most challenging trails as well as access to a few of its bowls. The resort began offering snowcat shuttles from The Outback to the North and South bowls in 1999. For $5 a pop, skiers can rack run after pristine run of mid- to high-angle bowl skiing plus some of Colorado's best glades in North and South bowls. Then in 2006, it added snowcat tours of 278-acre Independence Bowl in 2006, day trips that offer high-intermediate to expert skiers 10-plus runs in backcountry-like terrain.
Just below the bowls, Timber Ridge sits at the 11,660-foot summit of North Peak with a food court and two restaurants, Alpenglow Stube and Der Fondue Chessel. At the Bavarian-tinged Stube, skiers trade icy ski boots for fleece slippers and choose from options like wild mushroom ravioli and a shepherd's pie so good it should become a skier staple. It all tastes even better accompanied by never-ending views of the Ten Mile Range.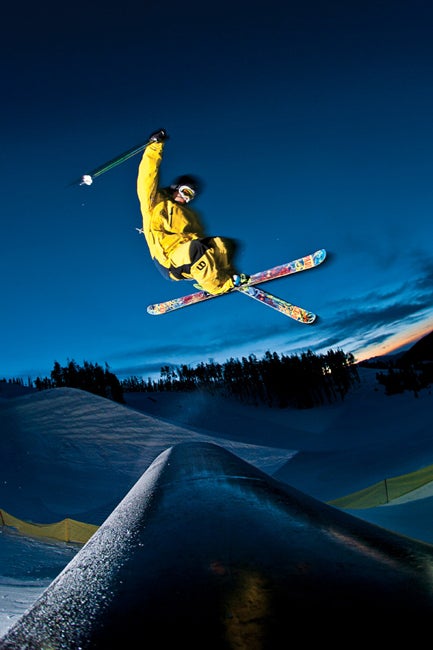 But at the end of the day, this resort satisfies because it anticipates what skiers will want next. After zooming back to the front side on the swift lift network, we arrive at ski school in time for our Mom, Dad, and Me one-hour refresher on what the boys learned. We head to the top of Dercum once again, this time with the boys and their instructors, getting the lowdown on progress made and how to keep the momentum going.
On three-and-a-half-mile-long Schoolmarm we watch as the kids show off for their instructors, making tidy "train track" turns and steady wedges across the mellow slope. They shimmy inside a 52-foot replica of a mine shaft in Murphy's Mine and slide gleefully through the dog house in Ripperoo's Forest. At this rate, it won't be long until we're struggling to keep up with them in the bowls. For now, their whoops and giggles are infectious as they surf the snowbanks and beam under our praise. On second thought, let's not rush things.
APRÈS Embrace the resort's Kidtopia programming at the Mountain House for family-friendly après in the form of kids' crafts and a free sundae bar every Friday and Saturday. Grown-ups, it's all about the Last Lift's spicy Bloodies. In River Run, grab a spot on the deck at 9280 for a microbrew and a bowl of warm, salty popcorn goodness.
EAT With the kids, Der Fondue Chessel is always a hit. A polka band keeps little ones entertained, and kids love to dip, so you can't go wrong with fondue. If you can get away for an evening, Keystone Ranch, on a 1930s homestead, is elegant and quiet, with an ambience steeped in frontier Colorado. Expect some species of wild game on the menu. 
SLEEP Keystone has two main villages and a scattering of outlying condos and townhomes on the shuttle route. River Run is the more modern option, and The Springs has studios to four-bedroom condos with full kitchens, plus an outdoor pool and hot tubs. It's a five-minute walk to the River Run gondola or a three-minute shuttle to the Mountain House base and Camp Keystone.