Hot Spot Eateries
A delicious meal after a banner day on the slopes is one of the ski life's greatest pleasures. Scoring a table at the town hot spot? Bonus. Put these new and newish mountain eateries on your dining hit list this season. You won't go hungry.
Heading out the door? Read this article on the new Outside+ app available now on iOS devices for members! Download the app.
Tupelo, Park City, Utah » In downtown Park City, a town not known for a dearth of good cuisine, Tupelo serves (not surprisingly) Southern-influenced fare. And it fits in just fine here, set in a moody spot just off the beaten path. Don't miss the flaky buttermilk biscuits served with honey butter. For entrées, dig into the restaurant's Southern roots with the cornmeal-crusted catfish; add a side of creamy grits with farmer's cheese, naturally. Brunch is served here too, and if you partake, the deviled eggs and Bloody Mary bar are a must.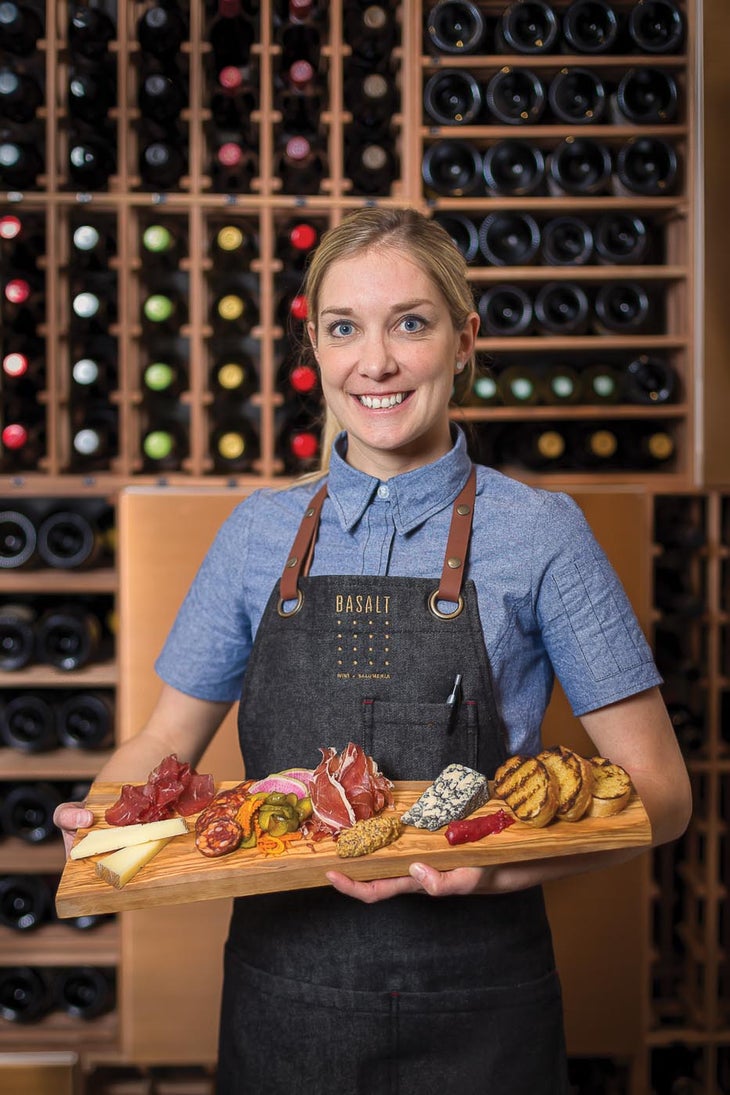 Basalt Wine Bar + Salumeria, Whistler, B.C. » This hip little joint is a nice addition to Whistler Village with its extensive wine list (lots of local choices) and excellent charcuterie. The space is warm and inviting, a long communal table setting the mood in the heart of the restaurant. Dishes of note include the house pâté, made fresh daily; the veal sweetbreads on toast; and just about anything off the Salumi and Cheese board (served with house-made mustard). 
Yama, Steamboat, Colo. » Mountain towns aren't known for their sushi. But there are exceptions, and with Yama, Steamboat is one of them. The restaurant opened last year in the mountain village and is earning its stripes serving fish flown in fresh from Hawaii, Maine, Alaska, and even Japan. Keeping it local, the menu features beef from Emma Farms in nearby Walden. Those coming for authentic ramen won't be disappointed: The Spicy House ramen is pork belly, house-made kimchi, and spicy tare in a pork broth served with a poached egg. 
Bosq, Aspen, Colo. » Although not lacking in dining venues, Aspen is all the richer when renowned local chef C. Barclay Dodge opens a restaurant. Bosq, which debuted over the summer with a contemporary and varied (but small) menu, is making a name for itself in the town's foodie circles. Entrées are out of the ordinary, from oxtail dumplings and chicken-liver mousse to Peking duck and tempura shiitakes. Location is key in Aspen, and Bosq comes through on that front with a spot across from Wagner Park. Patio? Indeed. 
Doc Pond's, Stowe, Vt. » From the owners of the much-lauded Hen of the Wood comes this brewpub-style joint along Stowe's Mountain Road. The beer list is deep with both draft and bottle/can options. If you can't find something you love to drink here, it's you, not them. And though you came for a brew, you'll want to order from the upscale pub menu. Start with Bayley Blue Balls (rice balls stuffed with Bayley Hazen Blue, a blue cheese from local Jasper Hill Farm) and try the Brisket Bomb sandwich stuffed with house-made kraut.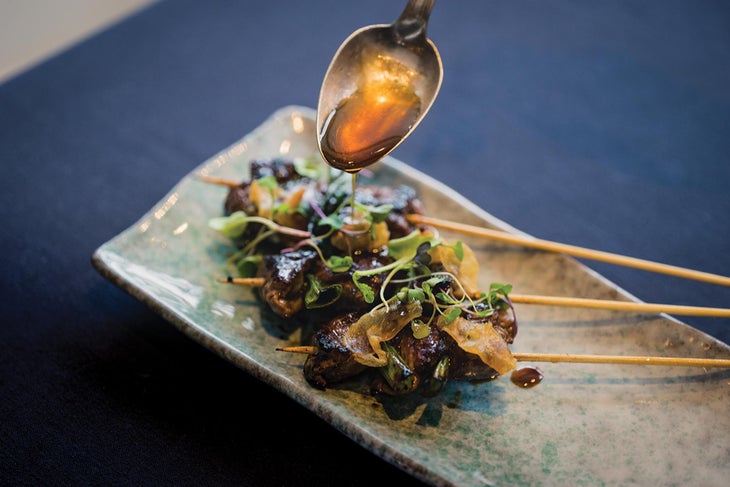 Bisl, Bozeman, Mont. » Bisl just might turn humble Bozeman into a food capital. The restaurant opened last spring in a space that's urban and contemporary yet welcoming, with an open kitchen that's the center of the action. Expect a farm-to-table experience where every ingredient has a well-thought-out role. Bisl, which means "little bit" in Yiddish, prides itself on a menu that considers all the cuisines on the globe—picture dishes such as ramen, lamb fried rice, and smørrebrød, a trout mousse on bread from Denmark.