Ikon Pass Is Delivering The Good Stuff
Springtime brings all the good lines
Spring has sprung, and it has sprung in the sweetest of ways. With continuous, deep snowfall in many Ikon Pass destinations across North America, the season of spring plays a huge part in the mountain-minded passions of the Ikon Pass community. New growth and the opportunity to save big bucks combine with stoke for the staying power of recent powder.
So it's also the perfect time to pick up your Ikon Pass for 23/24. There are a host of spring savings that are going… going…and soon to be gone, including immediate access to many spring scenes.
Drop in on The Good Stuff now, as prices go up $100 and promos go away on April 21.
Pick the Promotions That Work for You (Before They're Gone)
To paint a full picture of why you want to buy now, here are the spring promos that will be going away on April 21.
Prices: Get your pass and all that comes with it before prices go up by up to $100.
Buy Now, Ride Now: Drop in on up to 13 destinations immediately: Mammoth Mountain, Big Bear Mountain Resort, Snow Valley, Palisades Tahoe, Blue Mountain, Tremblant, Stratton, Sugarbush, Snowshoe, Steamboat, Winter Park, Solitude, and Deer Valley, the newest addition to the Buy Now, Ride Now lineup.
Renewals: Score up to $100 in renewal discounts when you purchase for the 23/24 season.
Child Passes: Save up to $200 on child passes with the purchase of an adult pass.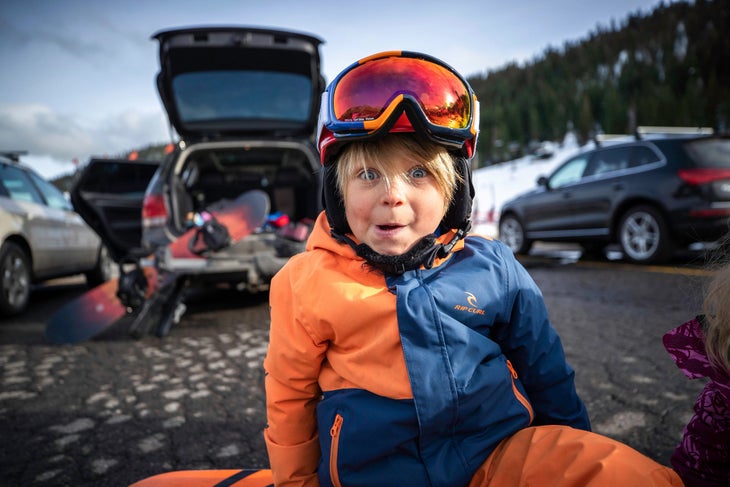 0% APR: Claim a payment-plan APR as low as 0%.
Ikon Pass Travel: New for 23/24, save $100 on every winter vacation booked before May 5, 2023.
Bottom Line: Starting from only $259 adult, lock in your season of Good Stuff today.
Claim Spring Scenes
Sun-dappled slopes, a killer spring crew, and you—buy now and drop in on immediate access at up to 13 destinations. Record snowfall has secured deep-season scenes in many destinations across California, Utah, and Colorado.
In California, that beloved sunshiny Golden State, Mammoth Mountain recently smashed its all-time snowfall record—at over 704 inches and counting—and will remain open daily until at least July. To the south, Big Bear Mountain Resort has seen the most snowfall in 20-plus years and is planning to turn lifts through the end of April. Meanwhile, Palisades Tahoe is celebrating its third snowiest winter in 25 years and will be open until the Fourth of July. Freeriding and fireworks—The Good Stuff doesn't get better than that.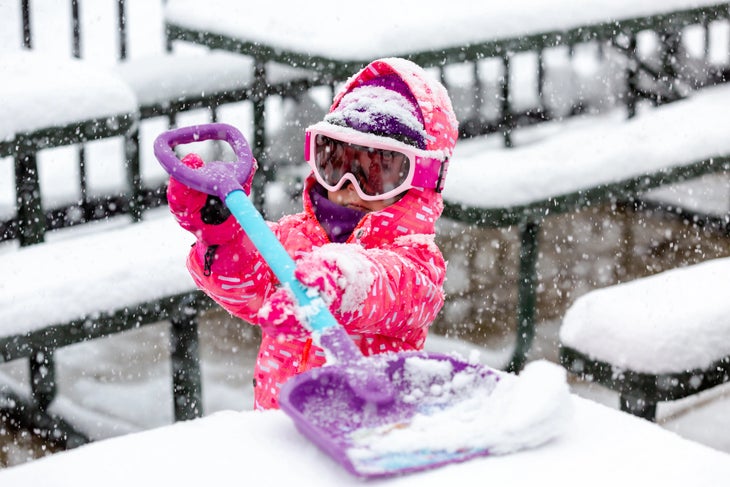 In Utah, Solitude is now open until May 21, and it has broken its all-time snowfall record. About 45 minutes away, Deer Valley has the most snowfall on record, with more than 500 inches, and will be open through April 23.
In Colorado, Steamboat is having one of its snowiest winters on record and is now open until April 16. And, a little closer to Denver, Winter Park has extended its season through April 23 for village base access. On the Mary Jane side, the plan is to spin lifts "as late as possible" into the spring.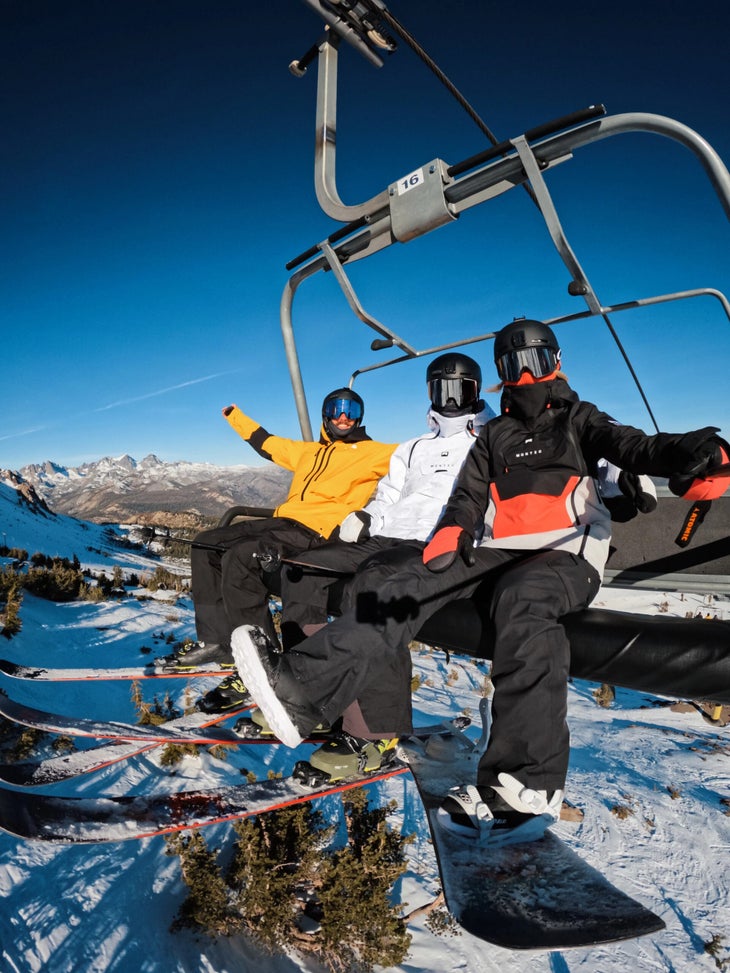 Events for Longer Days
For every snowfall record made and extended season announced, we see new, fun events that add more of The Good Stuff to the calendar. As these are only a handful of highlights pulled from over 50 destinations worldwide, be sure to check in with your home mountain about local events they are offing. 
Spring Goods at Mammoth
Between April and June, there is a metric ton of snow-filled fun happening at Mammoth Mountain. With your pass in hand, get ready for the ever-rowdy Pond Skim party on April 16. Then follow your passion through the Mammoth Invitational, the Unbound Party in the Park, and the Breast Cancer awareness events of B4BC Love Your Peaks.
Spring Sweet Stuff at Solitude
Every Saturday from March 4 through April 15, drop in on Solitude's Last Chance Beach Bash. After a day of shred, this is the perfect way to wind down while grooving to the live musical performances outside Last Chance Lodge.
Spring Wonders at Winter Park
Winter Park Resort is known for the wonders it works during spring, from Cadillac-size bumps on Mary Jane to spring events and kid-friendly terrain. Plan to pack your party boots for the Retro Bash & High Fives Foundation Retro Shred-a-Thon on April 15. Then bring a towel for the Full Send Weekend & Spring Splash on April 22 and 23.
Spring Cleaning at Killington
It's time to clean off those East Coast cobwebs and make the most of the slopes under the sun. Get ready for the Pond Skim on April 15, the Dazed and Defrosted concert on April 22, May Day Slalom on the infamous Superstar, and VT Green Up Day on May 6.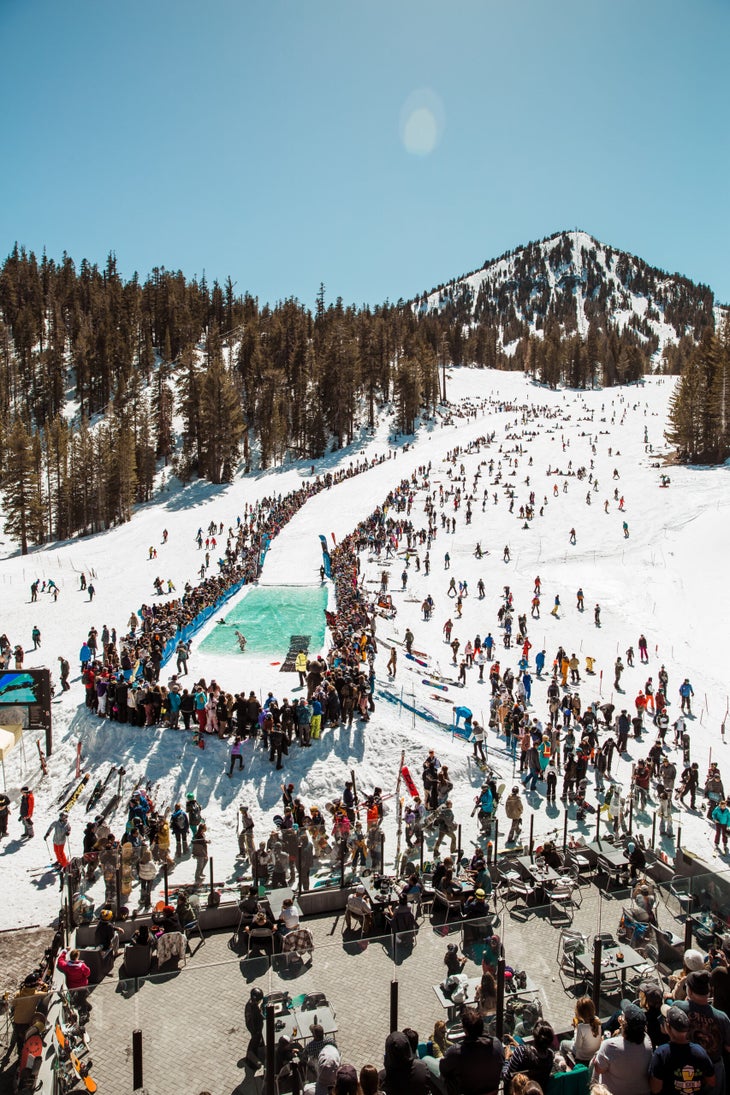 More Benefits, More Good Stuff
From returning fan-favorite benefits to new additions that bring the stoke, The Good Stuff just got better. 
25 Percent Off for Friends and Family
Adventure better together with up to ten lift tickets at 25 percent off the window rate at participating destinations in winter 23/24. Simply log into MyAccount and send digital discounts directly to your family and friends.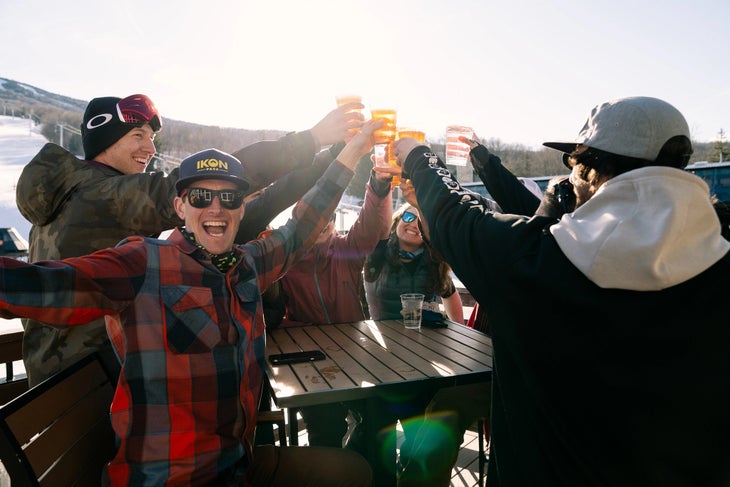 Ikon Pass Travel
Ikon Pass Travel is your one-stop shop for adventure. Browse and compare airfare, hotels, and activities across Ikon Pass destinations to customize your perfect mountain getaway.
Smith Discounts
New for 23/24, every Ikon Pass will come with two discount codes for Smith, redeemable online by December 31, 2023. Gear up for the season with a new pair of Smith eyewear (sun and prescription items included) and one additional product on smithoptics.com.
The North Face
Also brand-new for 23/24, pass holders can get the season's best gear with exclusive discounts of 20 percent when purchasing $200 or more on thenorthface.com.
Outside+ Subscription
A year's membership to inspirational, award-winning content from Outside+ is a $59 value—and as of 23/24, pass holders get a free one-year subscription. Loaded with unlimited digital content from Outside, SKI, Climbing, Backpacker, VeloNews, Yoga Journal, and every publication across the Outside Network including access to 50+ Warren Miller films on Outside Watch, Gaia GPS Premium, Trailforks Pro, and more.
15 Percent Off Food, Beverage, and Retail
From goggles to jackets, breakfast to après, at participating destinations get the goods that take you further.
First Tracks
Unlock untouched powder and crispy corduroy with free Ikon Pass First Tracks, once per month (January through March) at select destinations on designated days. Grab early-morning laps before the lifts open to the public.
Ikon Pass App
Connect with adventure on the Ikon Pass Mobile App, available throughout North America. Maximize your time on the mountain while unlocking exclusive pass-holder features and badges by tracking vertical, days, lift laps, and destinations visited.
P.O.W. Membership
Helping to save the places where we all love to play, Ikon Pass holders receive a one-year $20-level membership to Protect Our Winters.
Visit ikonpass.com for more details on pass-holder benefits.
More Good Stuff to Come
Alyeska Resort
Alaska delivers The Good Stuff as Alyeska Resort joins the Ikon Pass. The state's one and only ski destination, Alyeska Resort is known for its steep lines and abundant snowfall of 650 inches annually. With burly terrain to challenge the most expert of riders and dedicated slopes for both intermediates and beginners, Alyeska Resort is truly a northern winter paradise.
Steamboat
After several years, winter 23/24 will see all The Good Stuff Steamboat's been working on with its Full Steam Ahead project. This includes adding 655 acres of expert terrain in Mahogany Ridge and Fish Creek Canyon and making the Wild Blue Gondola both the longest gondola in North America and the fastest ten-person gondola in the country. At the base, Steamboat Square has been reimagined for maximum fun by adding escalator access, an ice rink, a brand-new Mountain Stage, and fresh vibes at Range Food & Drink Hall. Just up the hill, Greenhorn Ranch has become the dedicated beginners' area on-mountain. 
NASTAR
Who doesn't love a ticking clock and a race to the top (of the podium)? Throughout next season and beyond, Ikon Pass destinations will be making significant investments in recreational ski-racing infrastructure, adding free racing courses in partnership with World Cup record holder Mikaela Shiffrin, U.S. Ski and Snowboard, and Outside Interactive, Inc., owner of NASTAR.
Your Pass to The Good Stuff
For the 23/24 season—and from only $259 per adult—Ikon Pass is on sale with spring's lowest prices and the best promos you'll see all year. This is your key to the endless Good Stuff that calls winter (and now spring and summer) home. We're talking mountains and moguls, crackling fires, face shots, and first chairs. This is an invitation to explore new landscapes, try long-standing legends, and fall in love with your home mountains all over again.
---
The Ikon Pass welcomes skiers and riders to a community of inspiring mountain destinations and the people who live and play among them across the Americas, Europe, Australia, New Zealand, and Japan. Brought to you by Alterra Mountain Company, the Ikon Pass unlocks adventure at more than 50 iconic and unique ski destinations.