Keystone Resort, Colo.
Terrain parks and family fun abound at this Colorado resort.
Heading out the door? Read this article on the new Outside+ app available now on iOS devices for members! Download the app.
If you let the numbers tell the story of this Front Range resort, Keystone just makes things easy. It's easy to get there (Travel Ease, No. 6), easy to get up the mountain (Lifts, No. 9), and pretty easy to get down, too (Grooming, No. 7). Like anything when it comes to rankings, the numbers are a pretty good indicator of reality, but they don't tell the whole truth. For example, looking at the scores for Terrain and Challenge (No. 26 and 28, respectively), you wouldn't think that some of the most fun expert glades and even bowl skiing could be found here. "Once you get off the frontside, there's plenty of advanced terrain," shares one reader." "Great variety all over the mountain, glades all over, or hike up and ski the bowls," says another. 
The amenities in Keystone's villages are all there—modern and convenient lodging, restaurants, shops, shuttles to the slopes, and non-skiing diversions. It's not the most charming setting in skidom, but the enormous ice rink at Lakeside Village complete with Christmas trees in the center and lovely slope views should not go unmentioned (or un-skated). And if there's one number that's spot-on about Keystone, it's its draw for families (No. 2). From a top-notch ski school and wagon corrals around every corner to character parades and cookie-decorating sessions all season long, Keystone is undeniably a great resort for the littles. "You cannot find a more family-friendly place to ski." — Samantha Berman
2021 Reader Resort Ranking for Keystone, Colo.: No. 19 in the West
| | | | |
| --- | --- | --- | --- |
| Average Snowfall | Acres | Lifts | Trails |
| 235″ | 3,148 | 20 | 121 |
WHAT'S NEW: It's Keystone's 50th anniversary this season. Keep an eye out for chances to partake in the celebrations throughout the winter. 
APRÈS SPOT: Go for a spin on the five-acre ice rink in Lakeside Village, then stop into the Bighorn for a warmer.
Read about No. 20 in the West: Mammoth Mountain, Colo.

No. 18 in the West: Arapahoe Basin, Colo.
Keystone's 2020 SKI Magazine Reader Resort Survey Rank: 27th in the West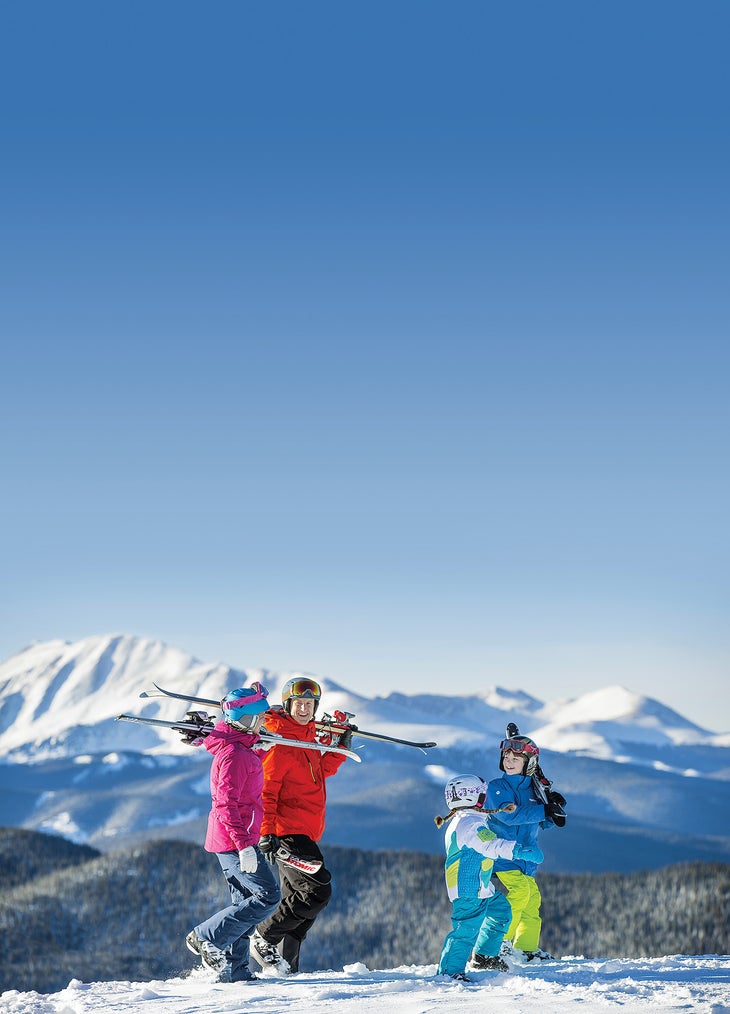 Keystone is very good at what it does, even if what it does might not be everyone's cup of cocoa. The Colorado Front Range resort caters to families with tons of kid-friendly programming throughout the winter, from village parades with resort mascot Ripperoo to cookie-decorating sessions at the base (Family, No. 8; "Best family resort by far—the kids activities are second to none.") The slopes itself are rife with hidden little kid's trails wending through the trees, complete with mini ski-through tunnels and bridges (pick up a kid's map and don't miss the snow fort at the top of Dercum Mountain). However, there's some pretty great grown-up terrain at Keystone too, especially on the backside off the Santiago Express and in The Outback. ("Gets a bad rap for not being a place for experts, but it has a lot to offer—go to the backside early for lots of excellent stuff .")
Pro tip: Catch the Outback Shuttle for a lift to North Bowl and South Bowl's low-angle glades and above-treeline skiing (you can also hike it, if that's more your thing). Getting anywhere at this resort is a piece of cake thanks to an efficient high-speed lift system (No. 12), making it possible to log an incredible amount of vertical in a day. Low rankings in Charm and Local Flavor can be attributed to a cookie-cutter base village, but slopeside accommodations and casual dining options are plentiful. For a turn-key family ski vacation—with a huge outdoor ice-skating rink and night-skiing, to boot—you can't go wrong at Keystone. — Samantha Berman
WHAT'S NEW: The Keystone Plus Pass includes holiday-restricted access to Keystone, late-season skiing at Breck (after April 1), and five days at Crested Butte. 
FAMILY EXPERIENCE: A nighttime skate on the five-acre rink in Lakeside Village is a must. After all, it is still the largest outdoor Zamboni-maintained rink in North America.
LUNCH SPOT: Splurge for a Euro-style lunch at the Alpenglow Stube at the Outpost, atop North Peak.
Read More:
2020 Resort Guide: Overall West 
SKI Magazine's 2019 Review of Keystone, Colo.
Sometimes a dominant branding message works too well. For instance, Keystone is the "family resort" in the expanding Vail portfolio. Indeed, Keystone is one of the most family-friendly resorts on snow. But it's also a lot more—for skiers willing to head to the outer reaches of the resort.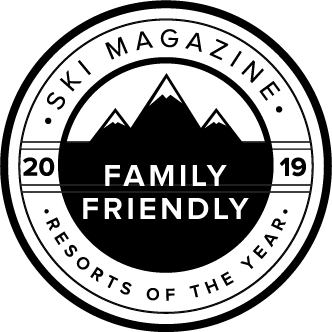 For starters, Keystone is bigger than Breckenridge, has essentially the same vertical as Beaver Creek and boasts terrain variety darn close to Vail. We find that Keystone is vastly underrated by most people because it's considered a family resort, but there's actually a surprising amount of advanced and expert terrain. Give credit to just about any run on North Peak (fave: Cat Dancer) or The Outback (check out The Grizz glades) or pick any bowl rimming the resort's high alpine.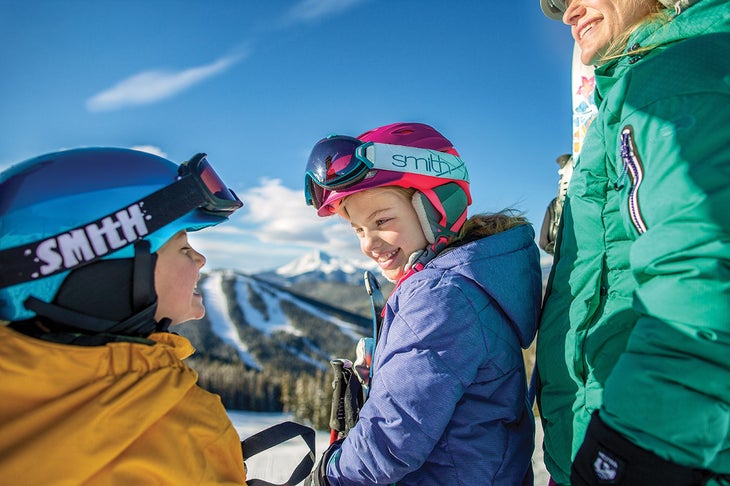 Yes, weekends and holidays can be bumper-to-bumper on the frontside, but efficient lifts move things along. River Run Village has enough going to get you to closing time, even if it's not as hopping as, say, Vail or Breck. Anyway, you'll be tired after a day of checking out all that new-found advanced terrain.  – Greg Ditrinco
Come to Keystone for the…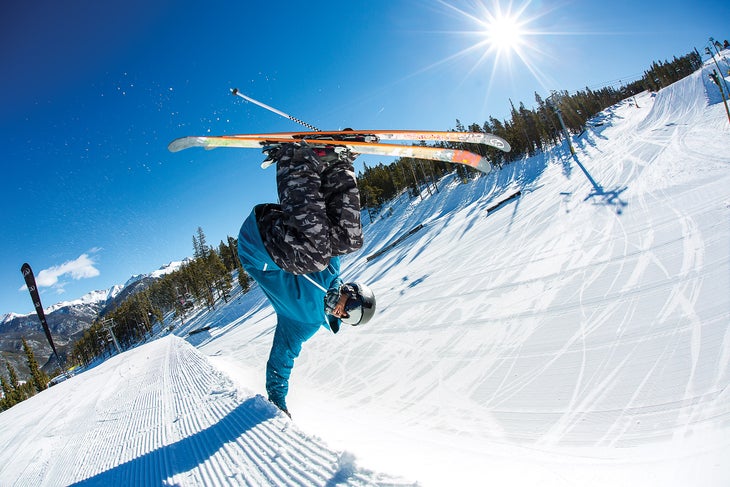 LIFTS Last season. the Montezuma Express was replaced with a high-speed six-pack, which added even more efficiency to an already swift lift system. 
FAMILY EXPERIENCE Kids 12 and under ski free when you book two nights lodging through Keystone rez. The deal is good all season. No blackouts. 
TERRAIN VARIETY On a powder day, from the top of Dercum Mountain, take an early-morning hike up to The Windows. It's an easy intro to hike-to turns for your young hotshots.
ON-HILL EATS The phô bar at The Outpost atop North Peak is equal parts filling, belly-warming, delicious, and healthy.
FAMILY ACTIVITY The Kidtopia Snow Fort is a must for kids of all ages. Look for it at the top of the gondola on Dercum Mountain.
BREAKFAST NOOK The Inkspot for yummy egg bowls, breakfast sandwiches, and the resort's best coffee.
Read More:
Resorts of the Year 2019: Awards in the West
Resorts of the Year: Colorado
Resorts of the Year: West
Epic Pass Resorts