Ketchum in the Limelight
One of the best ski hotels in the West sits just minutes from Sun Valley's lifts.
Heading out the door? Read this article on the new Outside+ app available now on iOS devices for members! Download the app.
With perfect white linens, fancy cocktails with ingredients you've never heard of, or a pool area with artistic fountains that resembles a work of art more than a recreational space, it's common for nice hotels to feel fancy, but rarer for them to feel comfortable. But that's exactly what sets the Limelight Hotel Ketchum apart: It has top-shelf amenities, and it still feels like a skier's home away from home.
Located only minutes from the ski lifts of Sun Valley, the Limelight Hotel Ketchum sits right on the town's main drag and is walking distance from a variety of legendary ski-town haunts. But that's the thing about the Limelight: In the short time it has been open, it has already become its own Main Street destination.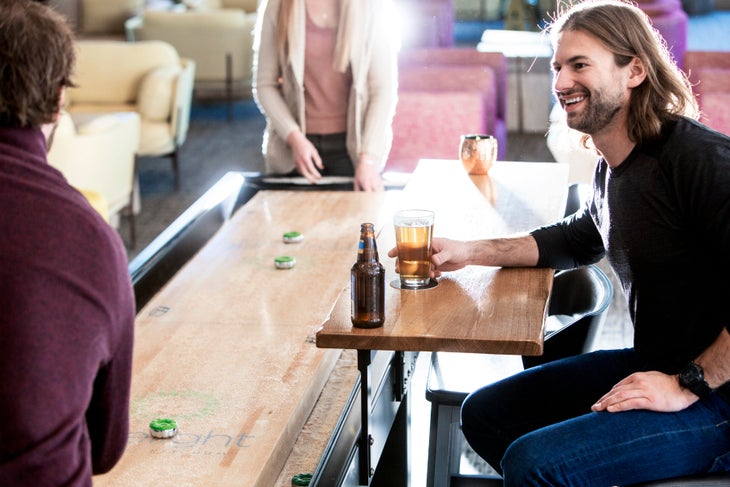 On one particular night this past winter, as a local act played some pleasant acoustic guitar jams on The Lounge's stage to a crowded room of people, I sat at the bar next to a local on my left and a tourist on my right. We didn't know each other, but we all chatted over beers and cocktails like we were old friends, sharing experiences from the day at the ski area, raising kids to be ski racers, and about how the Epic Pass is coming to Sun Valley in winter 2019. 
Read More: Sun Valley Goes Epic
Eventually, the local moved on and was replaced by another out-of-towner, but the conversation continued to flow easily. I don't have enough fingers to count the number of hotel bars I've sat at where no one seems interested in anyone else at the bar, but something about the Limelight encourages strangers to become friends in a matter of seconds.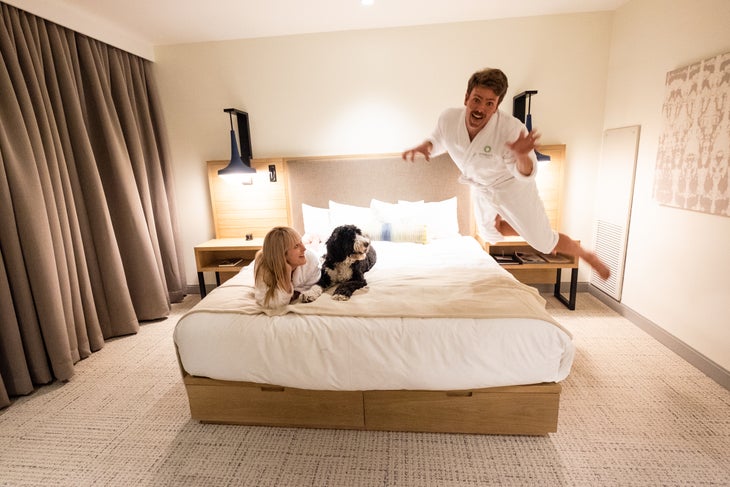 Perhaps it was because guests of the hotel get plenty of sleep in the 99 spacious guest rooms. Just like the bar, the hotel rooms are dog-friendly and feature a perfect blend of luxury and comfort, best exemplified by polished stemless wine glasses full of M&Ms and yogurt-covered pretzels waiting just inside after check-in. There's more than enough storage space for ski gear in every room, and the modern décor provides a unique feel to this storied mountain town. If you didn't come for the decor, every window provides a reminder of why you did.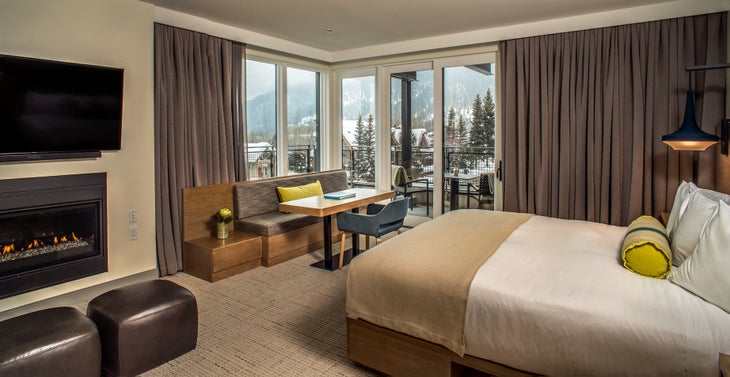 When The Lounge isn't chock-full of happy people, there's included breakfast for hotel guests, a shuffleboard table to add a little competition to your après, and a constantly changing dinner menu that sources as many local ingredients as possible. (Tip: you can never go wrong with any of the signature pizzas)
Our Favorite Event in Ketchum: Cozy Up
Just outside The Lounge is the pool area with elevated hot tubs perfectly positioned to look at Bald Mountain and beyond. It's hard to think of a better place to reminisce about the day on the mountain with a cold beer in hand. 
Add in year-round world-class events—our favorite in the autumn is the Trailing of the Sheep—as well as exclusive Limelight Adventures like getting first tracks during guided tours of Bald Mountain, nighttime trips to study the stars, and complimentary tickets to festivals like the Sun Valley Film Fest and Symphony, and there's really no reason not to stay at the Limelight on your next trip to Idaho. [From $215, limelighthotels.com]
Limelight Hotel Ketchum Photo Gallery
Cocktails by the hot tub? Yes please.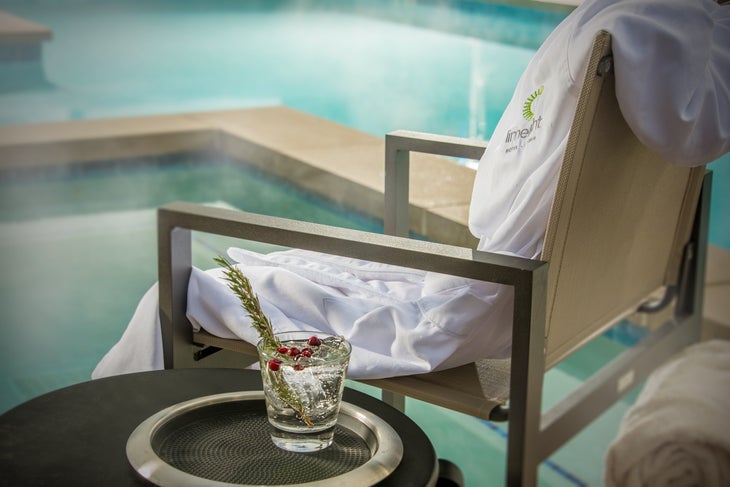 Probably talking about how great the groomers are at Sun Valley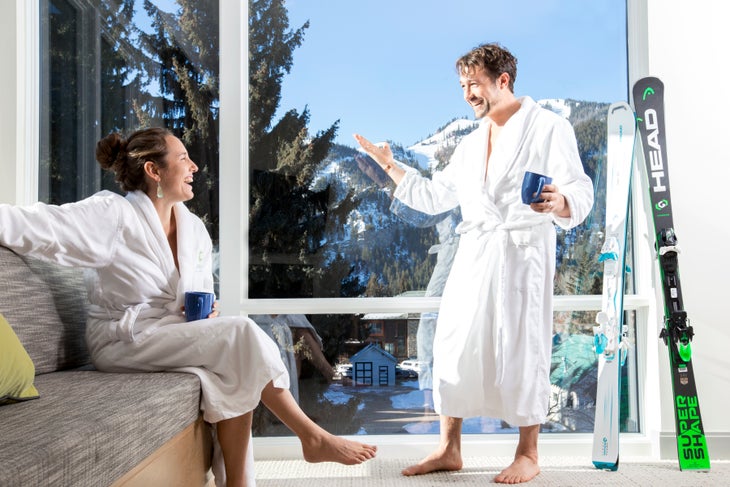 The Lounge is rarely this empty.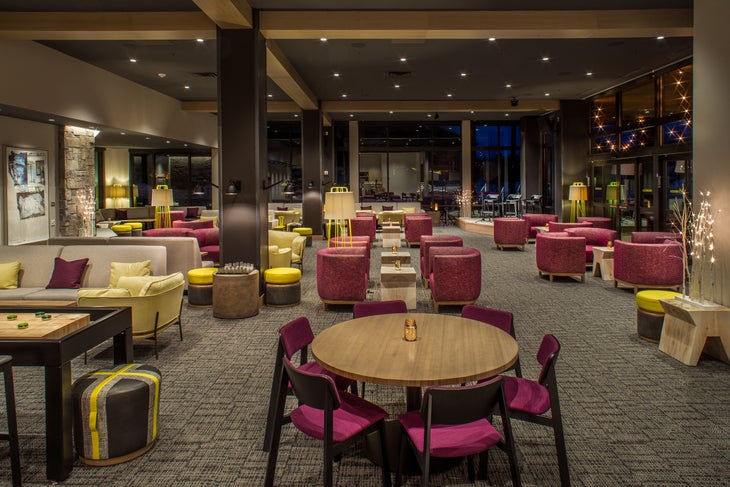 Sun Valley powder is as good as it looks.
Pizza, beer, and warmth in The Lounge.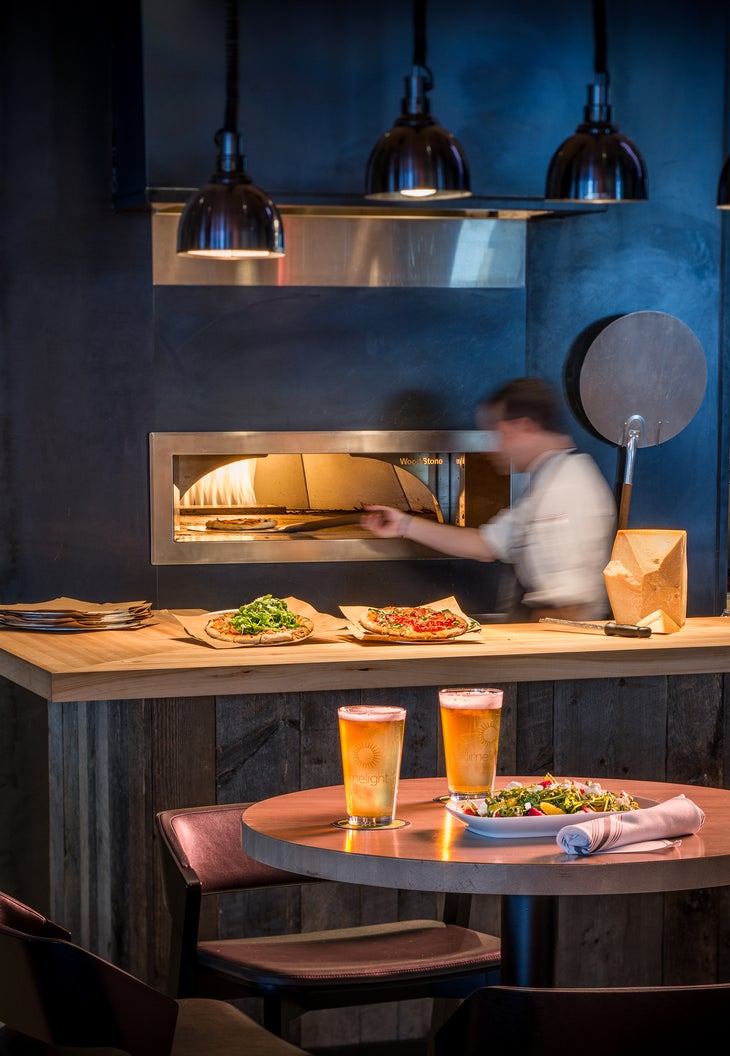 Locals, most likely.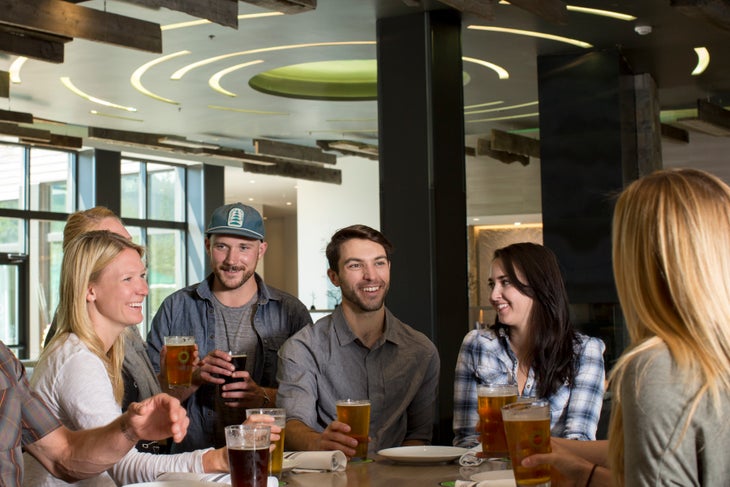 Didn't ski or bike hard enough? There's an exercise room just in case.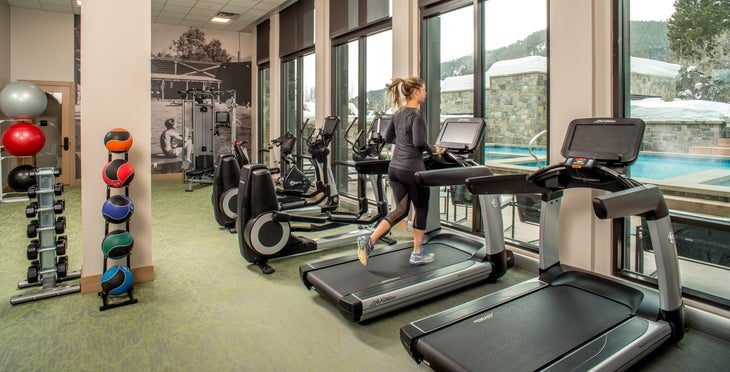 Some say the summertime mountain biking in Ketchum is better than the skiing.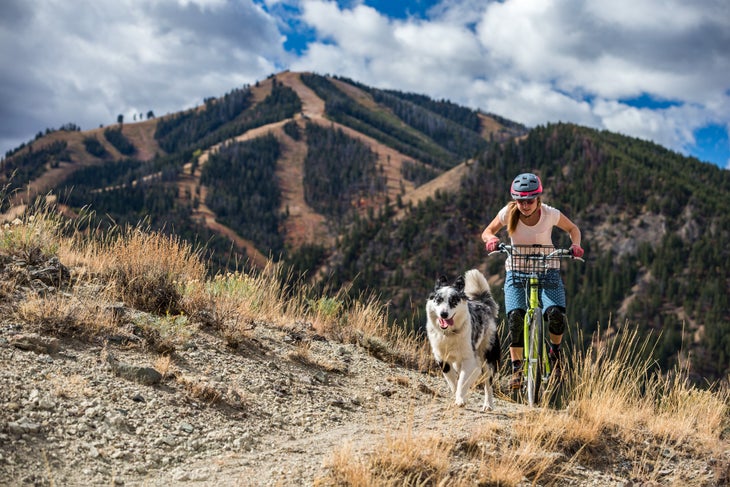 Room 213.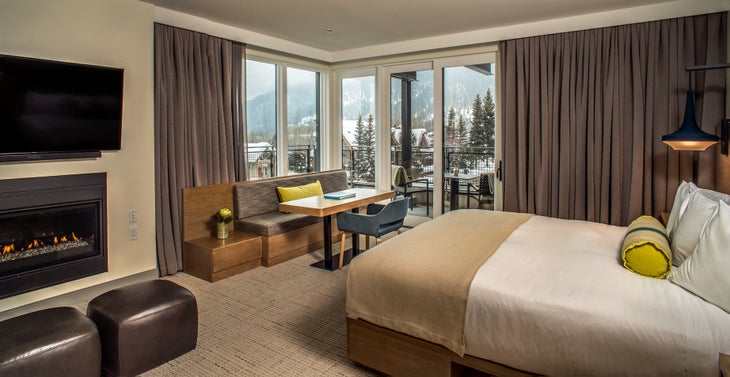 He's obviously trying to distract the opponent.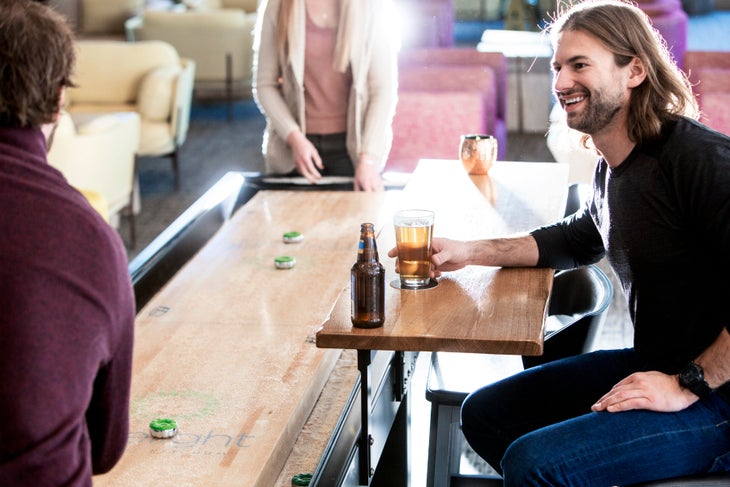 Jumping on the bed is stuff fun as an adult.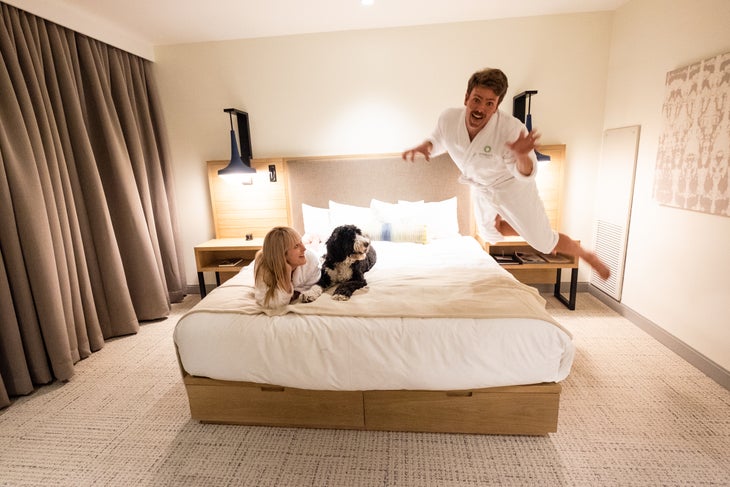 Limelight Hotel Ketchum by night.