Yes, You Can Take Your Kids Skiing in Japan. Here's How.
Win the "Best Parents Ever" award and take the kids to Japan this winter. Here's what you need to know to do it right.
Heading out the door? Read this article on the new Outside+ app available now on iOS devices for members! Download the app.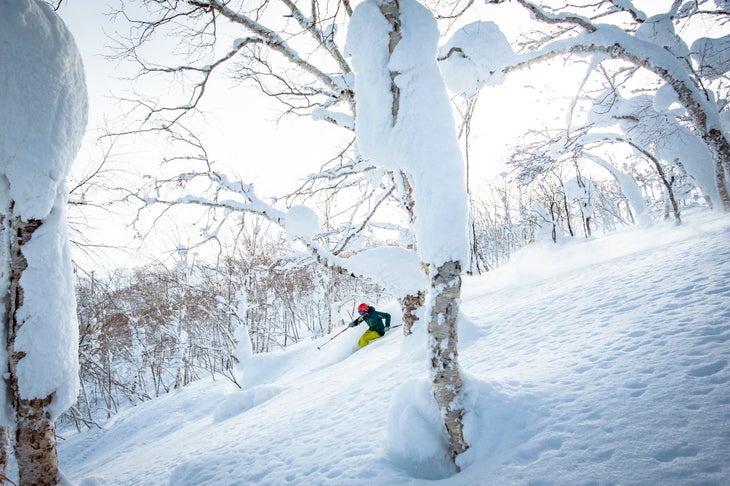 Planning a ski vacation to a foreign country—especially with kids—is a daunting task, one that might discourage even the best parents from ever attempting it. Language barriers, logistics, traveling with ski equipment, mid-afternoon meltdowns… The struggle is real! Fortunately, finding the right destination—like, say, an all-inclusive ski resort—can take you from zero to family hero. For the ultimate family ski vacation to Japan, there is only one choice: Club Med Sahoro.
Located at the base of Sahoro Hokkaido ski resort on Japan's northern island, Hokkaido, Club Med Sahoro takes all the guess work out of traveling to a country where you'd otherwise be lost trying to order lunch. Perk we love: Your all-inclusive stay (prices start at $219/night per adult) includes everything you'd need, and then some. Skiing, lodging, meals, child care, ski lessons, and even adult beverages are included, creating a seamless, one-stop-shop experience for travelers and taking almost all of the leg work out of planning. Because vacation should be fun and relaxing for the whole family, right?
Getting There
The closest major airport and best option to fly into is Sapporo's New Chitose Airport (you'll likely connect through Tokyo). After grabbing your bags, head to the Club Med desk on the same lower level as baggage claim to check-in for your transportation to Sahoro, which will take just under two hours. An agent will walk you to the door of a waiting shuttle to make sure you don't get lost or accidentally get on the wrong bus. It couldn't be made any easier for visitors of all ages.
Upon arrival at Club Med Sahoro, your welcome committee will be waiting for you with cold beverages (and will likely be waiving flags and cheering) and walk you through the specifics of the hotel and your stay. Rooms are clean and cozy, though you'll not likely spend much time there.
Treat Yourself
First things first, after traveling halfway around the globe in the pursuit of the authentic Japow experience, it can't hurt to treat your body to some much needed care. Take advantage of the traditional Ofuro Japanese bath, soak in the outdoor Canadian bath (think wooden hot tub with scenic views), or take it one step further with a massage. While a massage might cost extra, it's the perfect way to shake off any ensuing jet lag.
Entertain the Kids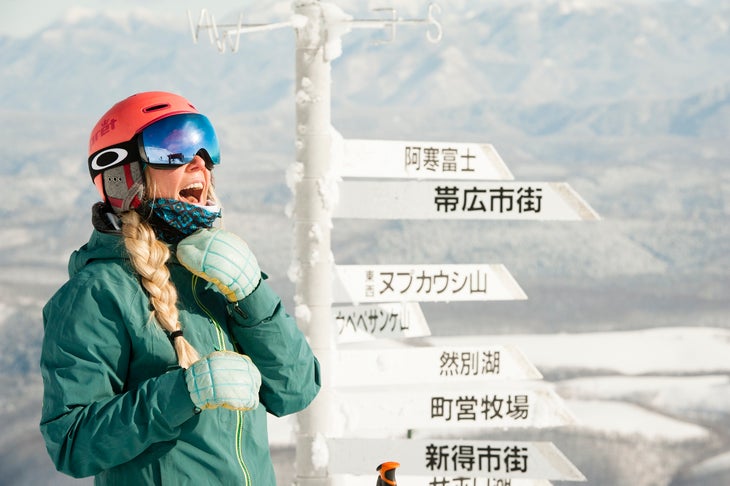 It's tough to say whether the kids or parents will be more excited about the constant stream of on-site entertainment and activities, but either way it's a sure bet that everyone will enjoy themselves. From ski school to après ski kiddie entertainment, Mom and Dad are left with time to explore the mountain and have some fun. Bonus: There's no extra charges for keeping the kids busy all day. We know, you're booking your trip already.
Get the Lay of the Land
Most Club Med Sahoro guests ski with some type of guide, and whether its structured as a traditional lesson or more along the lines of a guided tour depends on your experience level and sense of adventure. The service is included and a great way to get to know the mountain. Group experiences are a fun way to connect with travelers and families from all over the world (we made friends with guests from Malaysia, Australia, China, and Europe to name a few), adding another level of culture to your international ski vacation. Either way, your instructor or guide will have the intel needed to find you the snow you're looking for.
Find a Secret Stash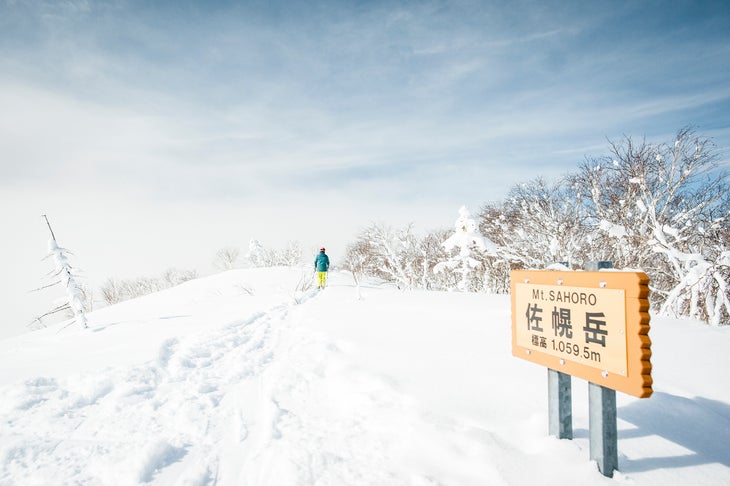 From the back door at Club Med, ski down to the mountain's main base area where you can hop on the gondola. While a variety of groomers are available from the top—which you'll notice most guests taking advantage of—there is a plethora of untouched powder waiting off-piste. Drop into the trees at your leisure (be mindful not to duck any ropes) and enjoy, or take the Sahoro Express Lift to the top of 3,475-foot Mt. Sahoro-dake. From the top of the lift hike five minutes up lookers left of the lift to the summit. Traverse another two hundred feet along the ridge and drop into the pristinely beautiful Japanese forest for the kind of zen-inducing turns that will stay with you for life. We'd be surprised if you saw any other skiers, let alone tracks, in this zone.
Please Your Palate
When it comes to dining experiences at Club Med Sahoro, you'll not be left wanting. Breakfast, lunch, and dinner are served in the main dinning room, après ski snacks are in the lounge, and a second restaurant—specializing in traditional Japanese hot pots—is available for dinner with a reservation. Meals in the dining room are all served buffet-style and cover the gamut of world cuisine at every course, offering everything from local Japanese fare to the usual kid-friendly staples like french fries and hot dogs.
Catch a Show
Grab a beer from the bartender (who has likely worked for Club Med for ten years and loves meeting new guests from around the world) and head into the theater to be wowed (totally serious). Club Med staff puts on nightly shows where amazing talents you'd otherwise never expect are put on display, like the most incredible aerial silk performance outside of Vegas we've ever seen.
Pull the Trigger
Take the easy factor one-step further and book your trip at Ski.com. As the largest provider of ski vacation packages in North America with 46-years of experience planning ski vacations for groups of all shapes and sizes, they're experts for international ski vacations and more. Known for their above-and-beyond customer service, the Ski.com staff will step in at the drop of a hat to ensure the details pre- and post-Club Med stay are just as seamless as the main dish.
Learn More
Visit Club Med Sahoro Hokkaido's website for more info.