Climate Change Will Impact Ski Areas—These 5 May Handle it Better Than Most
Ranking resorts based on five climate-based criteria, the Savills Ski Resilience Index sheds light on climate change's impact on our sport.
Photo: Courtesy of Vail Resorts
Heading out the door? Read this article on the new Outside+ app available now on iOS devices for members! Download the app.
While President Joe Biden came just short of declaring an official national climate emergency this week, anyone who's not living under a rock knows that the Earth is getting hotter. The science is irrefutable. While the roughly two-degree Fahrenheit increase over the last century or so may seem small, the effect has been noticeable. And snow, which requires a perfect recipe of humidity and cold in order to form, appears to be one of climate change's first targets. 
As resorts around the globe struggle with dwindling snowfall and an increased reliance on artificial snowmaking, snow chasers everywhere are wondering: Where will we be able to ski in the next 20, 50, or 100 years?
Go Deeper: New Study—Climate Change Poses an Existential Threat to Outdoor Recreation
To shed some light on the future of skiing, the Savills Ski Resilience Index reviews 61 ski resorts across the globe based on the quality and reliability of their winter conditions and their capacity to withstand climate change. In their ranking, the index reviews five metrics: snowfall, reliability, season length, altitude, and temperature to determine how the world's resorts rank in the fight against climate change. This is the 16th year that the report has been issued.
Five North American ski areas made the list, which is dominated by ski destinations in the Alps. Zermatt, a high-altitude glacier-bound resort that provides skiers with plenty of snow, cold temperatures, and a long season, has topped the list for years. And while a North American resort came in at No. 2 (see below), it was followed by three ski destinations situated along the Swiss-Italian border: Tignes, Saas-Fee, and Breuil-Cervinia.
According to the Savills Ski Resilience Index, here's how resorts in North America will fare as the planet continues to heat up.
5 Ski Resorts in North America Least Affected by Global Warming
1. Aspen Snowmass, Colo. (No. 2 Overall)
Best Metrics: Altitude, Snowfall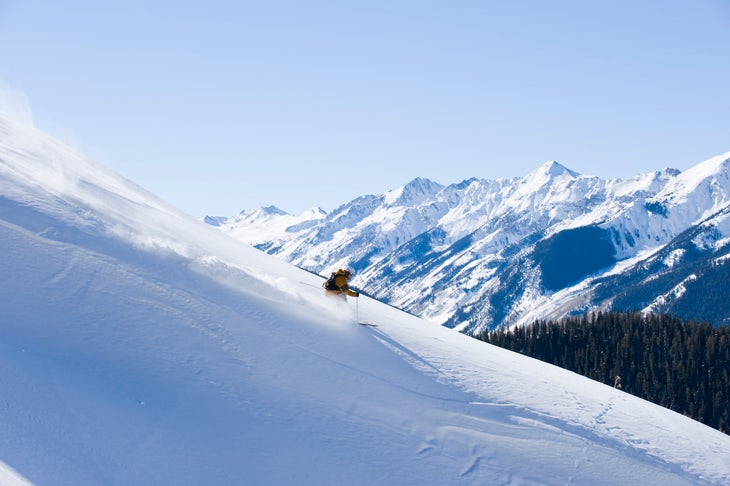 According to the Savills research team, the metrics used to measure resort resilience do not vary a great deal year on year. In their 2020-'21 report they noted that "the same six resorts have topped the Resilience Index since 2017 and are in a league of their own." 
Related: This Colorado Ski Area Understands Climate Change, So It Turned a Coal Mine Into a Power Plant
This is perhaps why Aspen's move from No. 6 to No. 2 in the '21-'22 report is of note. Thanks to low average temperatures and high snowfall, Aspen replaced Saas Fee, a high-elevation glacier resort in Switzerland that has long held the No. 2 spot, in the ranking. The shift made Aspen the most climate-resilient resort in North America and the second most climate-resilient ski area in the world. Looks like the resort's dedicated programs and policy changes aimed at combating global warming are starting to pay off.
2. Vail, Colo. (No. 6 Overall)
Best Metrics: Altitude, Snowfall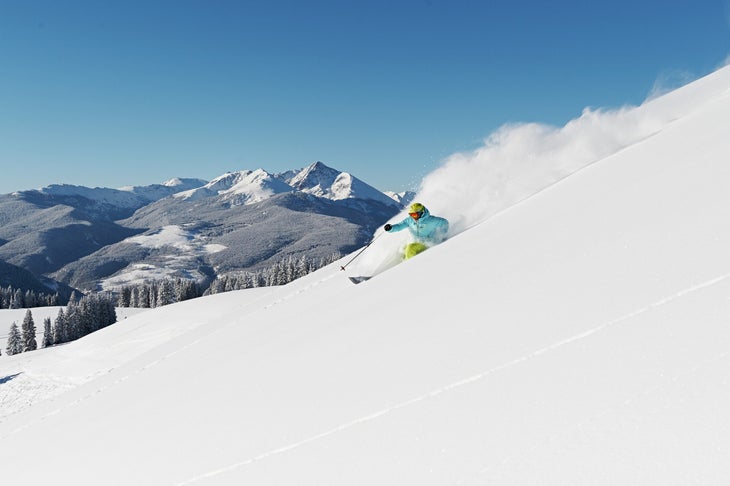 Vail has long held the title as the most climate-resilient resort in North America, according to the report. But that changed this year as the Colorado megaresort moved from No. 3 in the world to No. 6 due to warmer temperatures and decreased snowfall. Vail now sits behind Aspen in the ranking.
3. Whistler Blackcomb, B.C. (No. 17 Overall)
Best Metrics: Snowfall, Temperature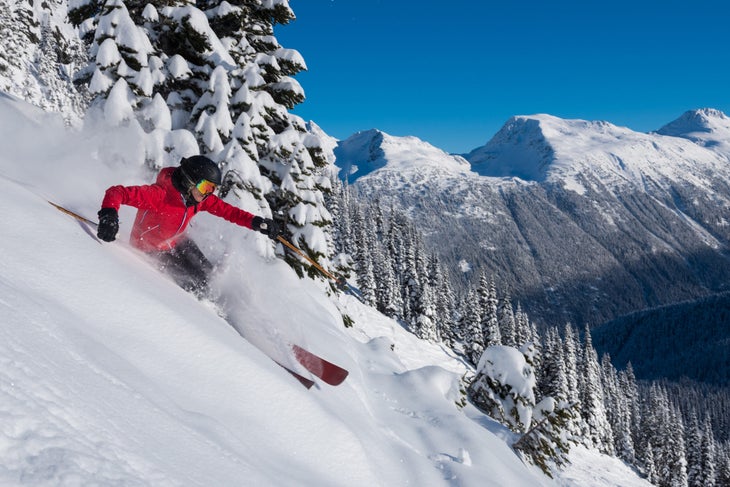 The highest-ranking Canadian resort on the '21-'22 Savills Ski Resilience Index is a ski area with a reputation for reliably deep snow and expansive terrain (it's considered the largest ski resort in North America by many measures). Whistler Blackcomb ranked No. 17 in the most recent index, making a small jump from its previous position at No. 19 in the '20-'21 report.
4. Mont-Tremblant, Que. (No. 28 overall)
Best Metrics: Temperature, Reliability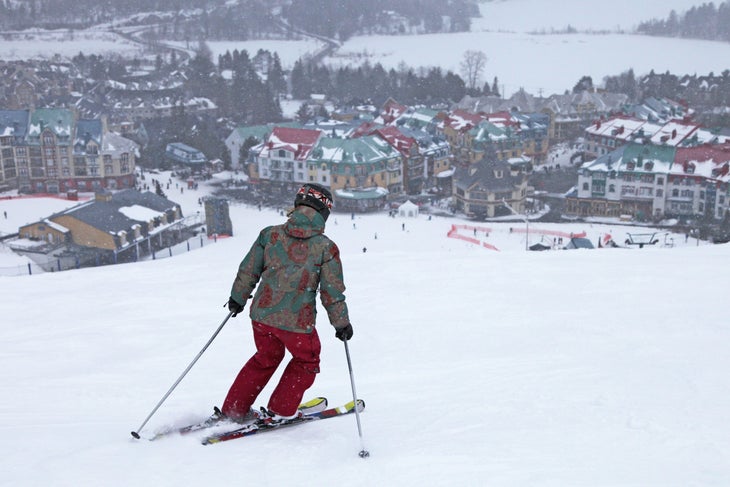 There are certain metrics that never change—the most obvious being a resort's elevation. Que.'s Mont Tremblant has a summit elevation of just 2,871 feet, lower than the elevations of all of the ski areas that top the list. The Eastern Canadian resort has long flip-flopped with Whistler Blackcomb as the most climate-resilient resort in Canada, but in this year's report the resort dropped to No. 28 from its position at No. 12 in '20-'21. Poor rankings in snowfall and season length, in addition to altitude, are to blame.
5. Heavenly, Calif. (No. 31 Overall)
Best Metrics: Altitude, Snowfall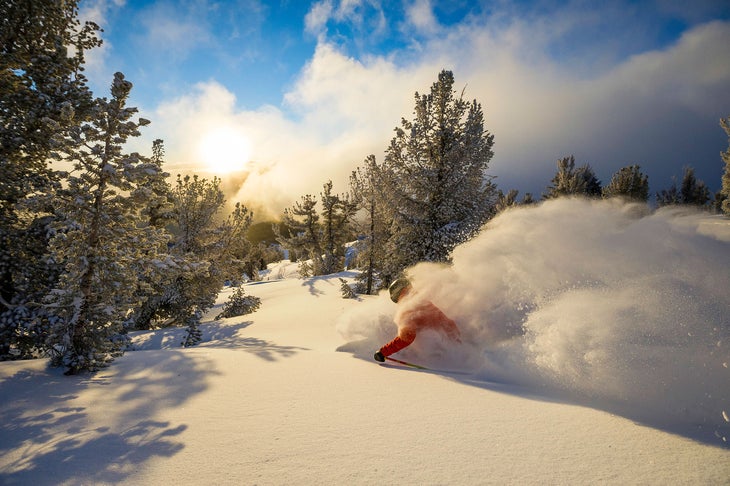 Heavenly Mountain Resort on the California-Nevada border is the final North American resort to make the ranking. Coming in at No. 5 in North America, Heavenly slid to an overall ranking of No. 31 in the world from its position at No. 25 in the '20-'21 report, citing poor temperature and reliability metrics despite a high summit elevation of 10,067 feet. It's worth noting that it was No. 10 in the world just two years ago, according to the '19-'20 report.