Will Utah's Newest Ski Area Be the Next to Ban Snowboarding?
When completed, Mayflower Resort will be the first new ski area in the U.S. since 2004. Here's the latest on the massive project.
Heading out the door? Read this article on the new Outside+ app available now on iOS devices for members! Download the app.
It was a banner snow year in Utah, with all six of the ski areas in the mountains east of Salt Lake City breaking their snowfall records. The timing couldn't be better to announce the addition of a brand new ski resort in the area—the first non-private ski resort to be built in the U.S. since Tamarack opened in Idaho in 2004.
Mayflower Mountain Resort, which is in the process of being built, is situated just east of Deer Valley Resort in the Wasatch Back—on the eastern side of the Wasatch range. The entire development—ski runs, retail, lodging, employee housing, parking—is being built from scratch over the course of the next 20 years by Extell Development Company. But skiers need only wait another season before the resort's first lifts begin to turn.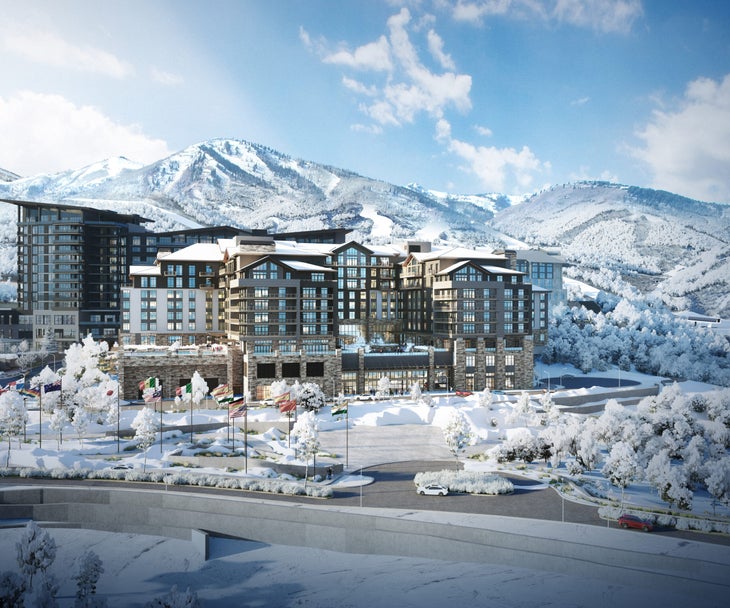 "We are shooting to do a soft opening in 2024-'25," said Kurt​ Krieg, the executive vice president of resort development for Extell, in an interview with SKI. For the soft opening, they're expecting to have two to three lifts running, with 10 lifts in operation in time for the grand opening the following year.
In total, the ski area is expected to have 130 runs and 4,100 acres of skiable terrain serviced by up to 17 lifts—including what is expected to be the longest six-pack in North America. For comparison, Deer Valley Resort has 103 runs and 2,026 acres served by 21 lifts.
Mayflower's ability to have more terrain serviced by fewer lifts is thanks in part to the resort's overarching vision and phased construction. Krieg says historically ski areas are piece-mealed together—one or two lifts are added at a time—making the building process less efficient. At Mayflower, he says, "The transitions from top to bottom are seamless. … We are fortunate with a blank canvas to put all the lifts in within a short time span."
The phased, build-from-the-ground-up approach also allows the resort to combat some of the issues that have plagued ski areas in recent years, namely, snow coverage, parking, and traffic.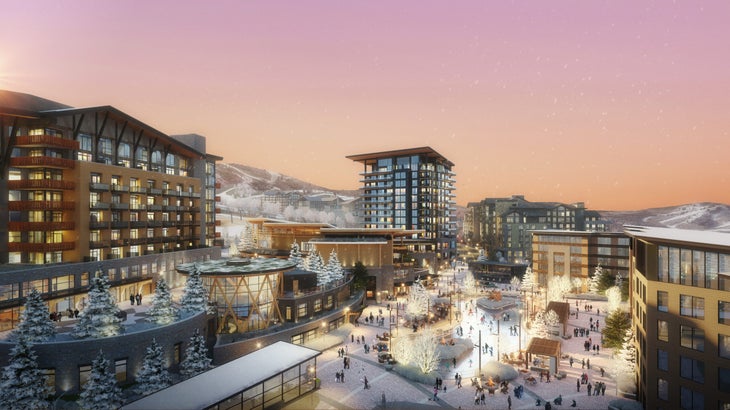 The former is one of the biggest concerns for those wary of Mayflower. The slopes, which are primarily north-facing, don't typically lend themselves to snow accumulation. "The Wasatch Back as a whole experiences some shadowing, which results in less precipitation, and the orographic effects tend to be less favorable as you move south from Deer Valley," said Mike Wessler, a meteorologist with the National Weather Service in Salt Lake City, in an interview with Salt Lake Magazine.
Krieg says they've categorized the Mayflower's high altitude and north-facing landscape as ski terrain and are planning to take advantage of the cold temperatures in the Wasatch Back to do a lot of snowmaking. "When we were acquiring land we were also acquiring water rights," said Kreig. "The ski resort has been planned to have the most sophisticated snowmaking system in North America."
Beyond snow, Krieg says Mayflower will boast over 1,200 day-skier parking spots and will be extremely walkable. "The theory is to arrive in your vehicle, park it, and then everything else is pedestrian based."
The ski area is less than 40 minutes from Salt Lake City International Airport off Route 40 and bypasses the congestion that has plagued skiers headed to Park City Mountain and Deer Valley Resort.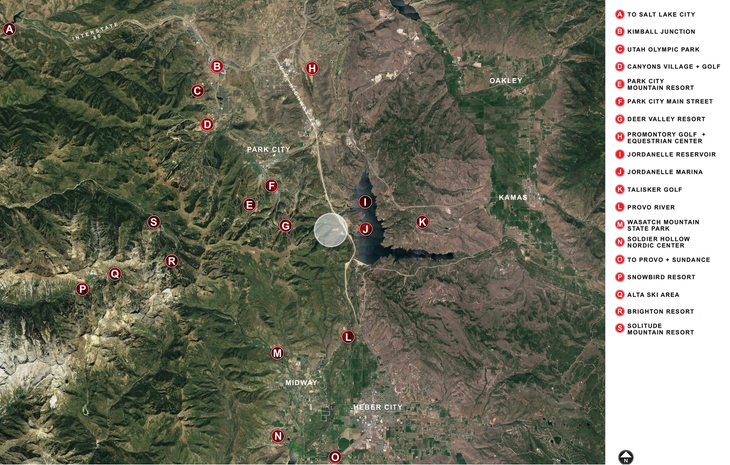 The connection between Deer Valley and Mayflower, which are adjacent, is the source of major speculation. There have been ongoing talks between Extell and Deer Valley (which is owned by Alterra Mountain Company) that could result in Deer Valley operating Mayflower. If the deal goes through, Todd Bennett, the president and chief operating officer at Deer Valley, told the crowd at a March 20 ski industry panel that Deer Valley's ski-only experience would extend to Mayflower.
The move would almost triple Deer Valley's ski-only terrain and provide an access point that bypasses the congested road to Park City. If no deal is reached and Mayflower operates as a standalone resort, Krieg says it will still connect to Deer Valley via a connector lift that is part of a 1982 land-lease agreement between Deer Valley and Extell, who owns land under Deer Valley. In that case, skiers would need a separate lift ticket to travel between resorts.
Mayflower is projected to have four on-mountain restaurants, a ski school and children's center, an ice skating "ribbon," and the largest ski beach in North America. There will be a day lodge with ski rentals and restaurants, along with up to nine hotels—one of which will have a portion of its room reserved for members of the military and their families—and 1,800 residential units. The development includes plans for 600 units of workforce housing, a healthy amount given the hot topic of affordable housing for ski resort employees.
When it comes to the feel of the ski village, Krieg compares Mayflower to Beaver Creek or Northstar. "We are working on three primary hotels and residential with it to ensure the village core has its vibrancy," he explains. "We know that longevity is not only important from an environmental and regional perspective, but is also good for the project itself."
As for right now, the soft opening is scheduled for the start of the 2024-'25 season, but much is dependent on the availability of materials, labor, and of course, weather. You can follow Mayflower's progress here.