These 10 Resorts Have the Best Lift Systems in the East
These resorts know that getting you from point A to point B quickly is a key component to the overall skiing experience.
Heading out the door? Read this article on the new Outside+ app available now on iOS devices for members! Download the app.
You don't care if a resort has slow or old lifts—what matters is the skiing. That's all well-and-good unless those old, slow lifts don't reliably get you to where you want to be. It's no secret that some resorts are in desperate need of chair upgrades and better lift connections, while others have been steadily chipping away at their lift infrastructure in recent years, replacing janky fixed-grip chairs with high-speed six-packs in an effort to improve the skiing experience across the resort. According to SKI's readers who voted in the 2022 Reader Resort Survey, these Eastern ski resorts have the best lift systems in place to get skiers from point A to point B.
Top 10 Resorts in the East for Lifts
Score: 8.14
Other Strengths: Guest Service (#6), Dining (#4)
Weaknesses: Terrain Variety (#18), Challenge (#17)
What Readers Say
"I skied there this year and have been several times. I've always had a good experience. Snow conditions were always good, enough terrain to keep things interesting, and an efficient lift system."
"Can be crowded with long lift lines on the base lifts."
"Excellent snowmaking and grooming, as well as lift system servicing a variety of terrain. Convenient ski-in/ski-out lodging. Plentiful terrain that's suitable for all levels of skiers."
Score: 8.26
Other Strengths: Terrain Variety (#7), Challenge (#6)
Weaknesses: Grooming (#15), Family-Friendly (#17)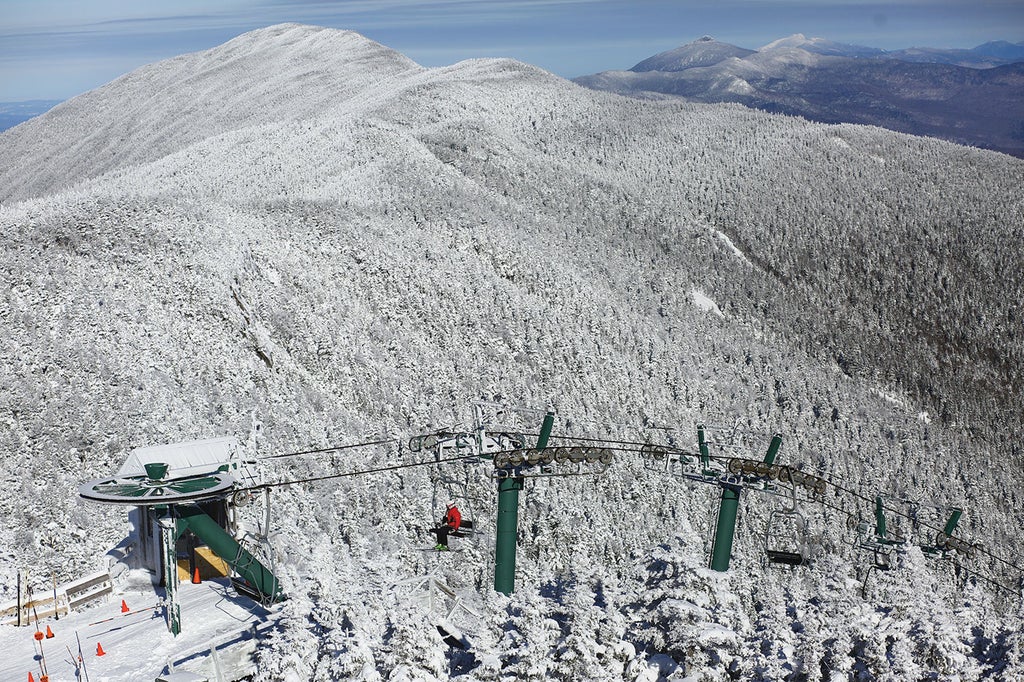 What Readers Say
"Our favorite mountain in Vt.! Fantastic variety of terrain, all sorts of challenge, good lift coverage."
"I make it a point to travel here every year. It has great snow, terrain, variety, and lift system. However, I'm not happy with the limitations of when the lifts are open."
"You have to ski Castle Rock when the snow falls. It's all natural moguls on most of those trails and its worth every minute you stand in line at the double lift. It reminds me of Mad River Glen. Ski it if you can."
Score: 8.3
Other Strengths: Grooming (#3), Snow (#6)
Weaknesses: Family-Friendly (#18), Local Flavor (#18)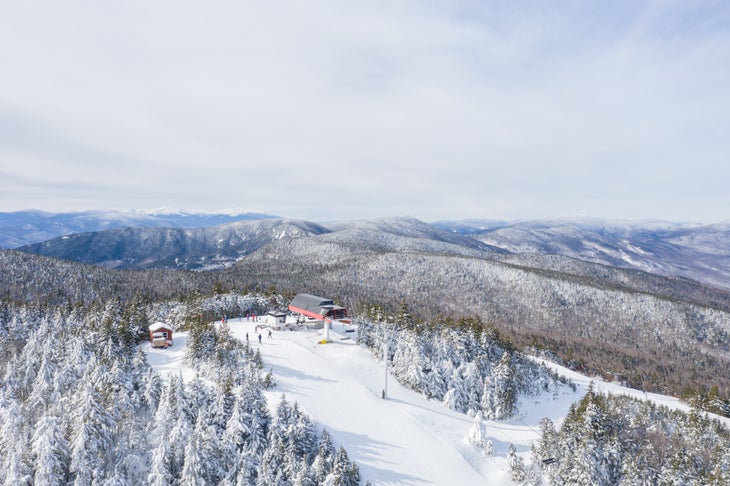 What Readers Say
"This is my home mountain and I recommend it to anyone who skis the East! It's special because of snow quality, variety, lift system, and vibe."
"Sunday River is a ridge line with "peaks." The problem arises in that you are always on a peak, but want to be on another peak. It's just like the Maine saying, "you can't get there from here."
"It's a long trip, but it's really worth it. I love the expansive layout. And the lack of crowds is awesome. I waited on exactly one lift line in four days of skiing."
Score: 8.31
Other Strengths: Value (#5), Terrain Variety (#8)
Weaknesses: Dining (#20), Guest Service (#20)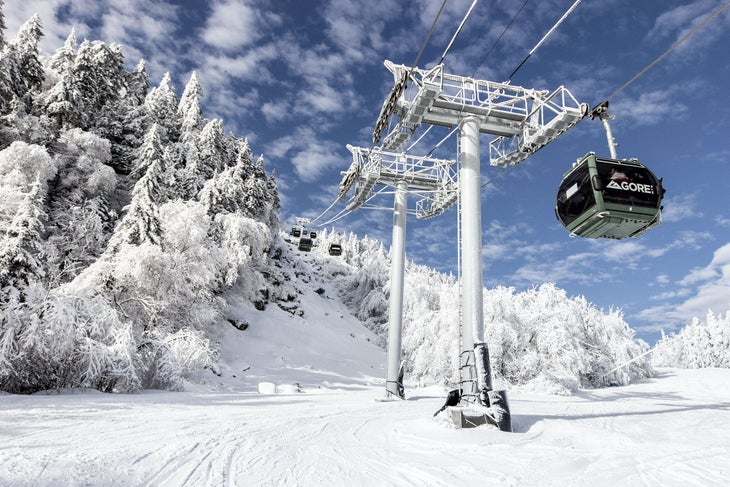 What Readers Say
"Good family mountain. New lifts and lodges are great. Lots of old cut trails to enjoy."
"I skied at Gore all of this season (40 days plus). I love Gore's variety of terrain and great layout for easy access between peaks and great lift service. Gore has terrain to offer for everyone. On busy days the layout of the mountain allows skiers and riders to nicely spread out with minimal lift lines in great areas. I would say the Gore is the best big mountain in New York."
"The variety of trails is what makes Gore great. Having four different peaks makes lift lines short and almost non-existent on weekdays. With no lodging and a small town nearby, Gore is all about skiing and riding first, second, and third. The snowmakers and groomers are amazing—with almost no snow after March 1st, we were still going into the middle of April."
Score: 8.33
Other Strengths: Snow (#4), Terrain Variety (#4)
Weaknesses: Access (#20), Dining (#16)
What Readers Say
"Arguably the best ski resort in the East. The remoteness of the area means it's less crowded. The Burnt Mountain area gives you tons of glades and cat skiing. The lift system keeps people spread out, and the coming West Mountain upgrades will be great. Can't wait to go back!"
"I've skied here since 1969. It's a great resort but needs another lift to top!"
"In my opinion Sugarloaf can not be beat when comparing East Coast resorts. Great terrain, good snow, good lifts, and not crowded. Plus, no East Coast resort has anything compared to Bracket Basin and Burnt Mountain."
Score: 8.41
Other Strengths: Snow (#3), Après (#3)
Weaknesses: Family-Friendly (#19), Local Flavor (#15)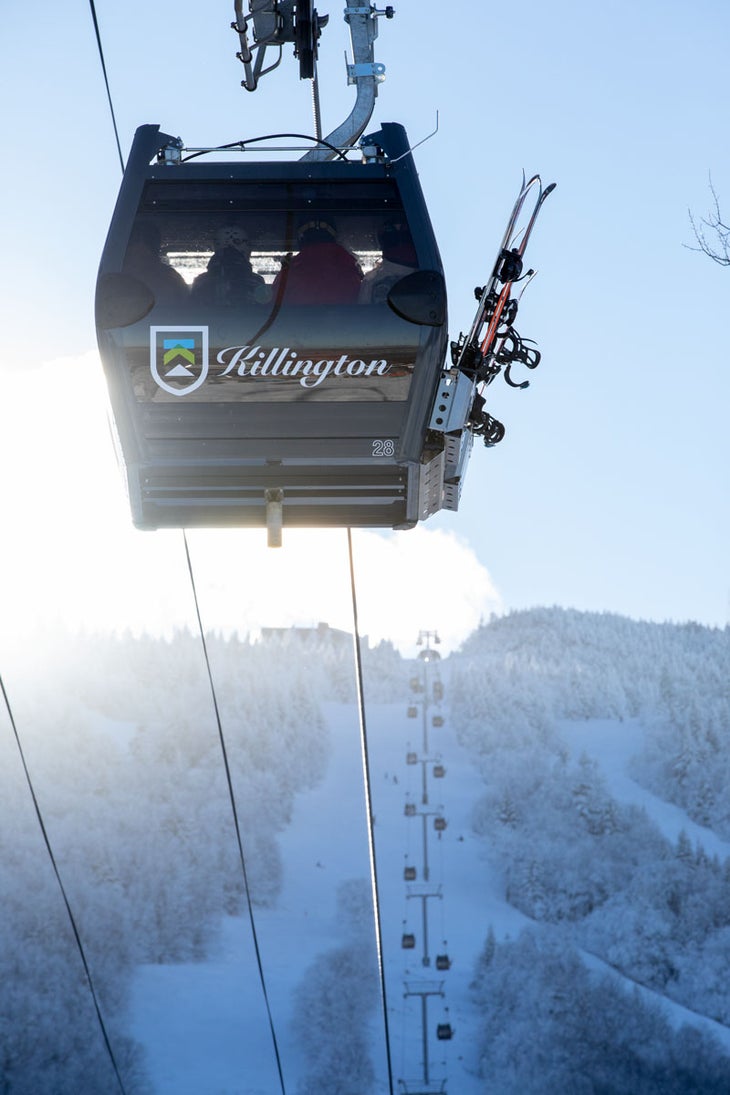 What Readers Say
"The Beast is only half an hour from I-89. Once you park close to a lift, you can make it to and from your own base camp these days for lunch, to warm up, or just to take a break. The resort has loads of terrain for just about any skill level."
"They are the first to open and one of the last to close in the U.S. Yes, Utah and Colo. get the dumps, but there is usually very good consistency at Killington. They are going to be open under conditions that most other places would fail. The trees are killer. Ye,s some of the lifts like the Box, Bubble, and Ramshead can get packed, but there are always lifts elsewhere where there is little or no wait. Would recommend for advanced skiers and partiers. I used to hate taking my wife and kids there, but with the guys or alone it is great."
Score: 8.44
Other Strengths: Terrain Variety (#3), Guest Service (#2)
Weaknesses: Lodging (#17), Grooming (#20)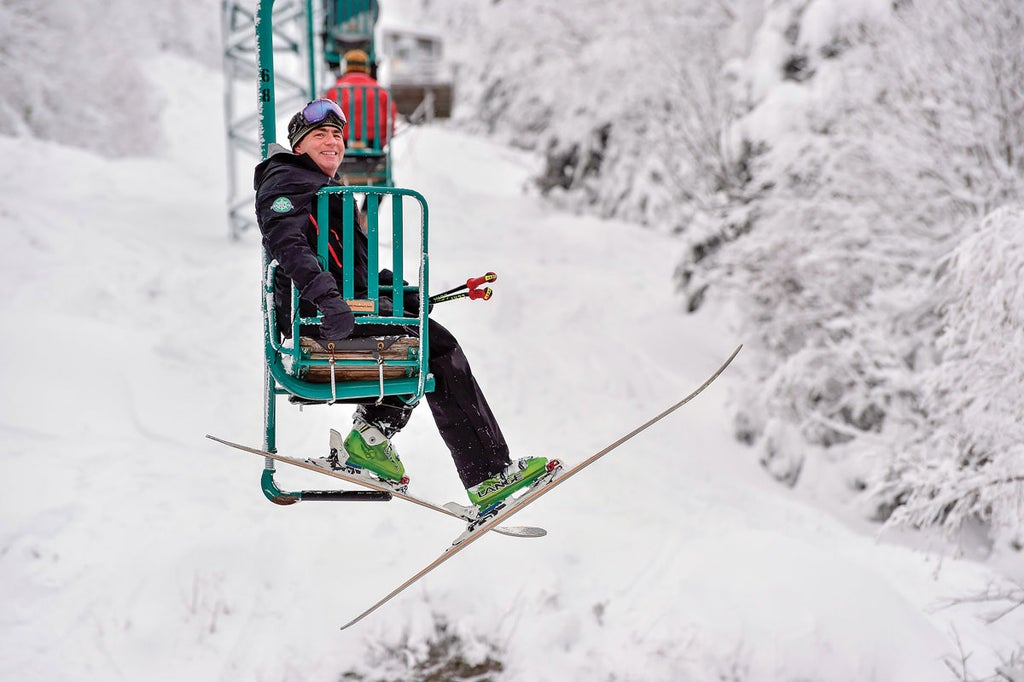 What Readers Say
"A truly unique experience! Great ambiance, fantastic lifties, friendly staff, the best local microbrews on tap. Affordable, family friendly, with programs designed to develop awesome little rippers and world class free skiers. The amount of kids as young as 2 on the mountain blows my mind!"
"As a Westerner who relocated to the East Coast a few years ago, I feel lucky to have spent the last few seasons skiing at Mad River. It's the most fun terrain I've skied in the East, and the powder days may be rare, but when they arrive they're unbelievable (plus the anticipation just builds the stoke). I'm in love with the local vibe and the type-2 fun of freezing your ass off on the single chair just to destroy your edges on a run down Paradise."
Score: 8.47
Other Strengths: Guest Service (#4), Family-Friendly (#3)
Weaknesses: Terrain Variety (#20), Challenge (#20)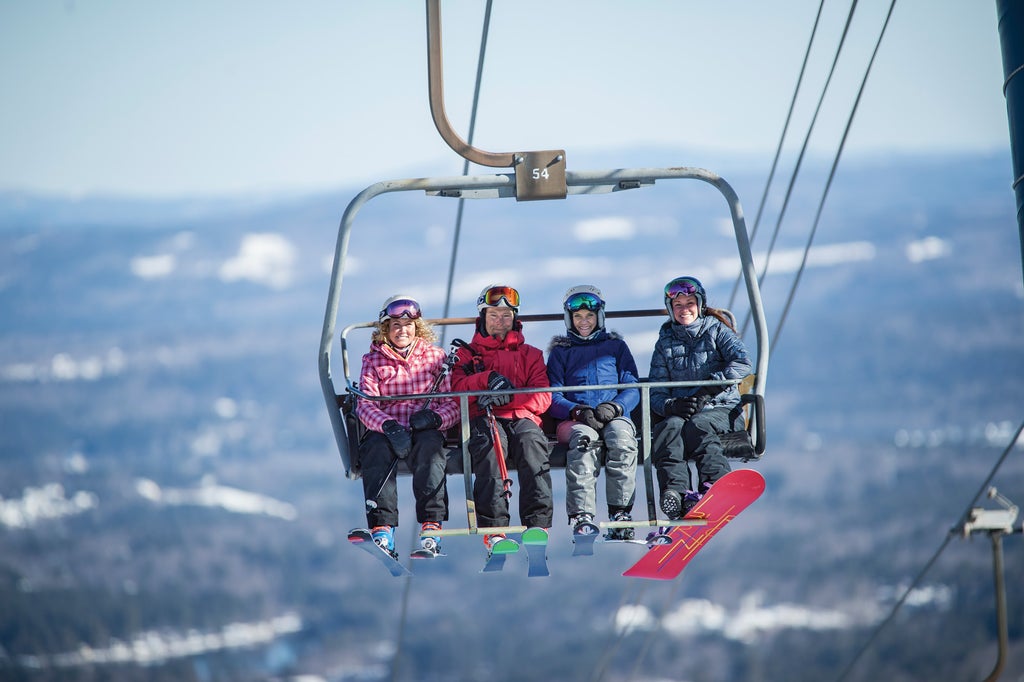 What Readers Say
"For what it is, a modest sized ski area proximate to the urban agglomeration of Eastern Massachusetts, WaWa is a gem: from the beautiful setting, to the on-hill product (lifts and snowmaking) to their ski school, junior race program, and guest services. Among the New England ski areas that our family has skied at, it belongs to a very small handful that actually serve food that goes beyond the usual chili/hot dog/burger/limp salad fare. I know, because our kids were in their race program for several years, and we did not have to stop by Dunkin's on the way there! Yes, it does get very busy at times, but this year's reservation system helped even out the crowds."
Score: 8.57
Other Strengths: Terrain Variety (#1), Access (#3)
Weaknesses: Dining (#18), Après (#19)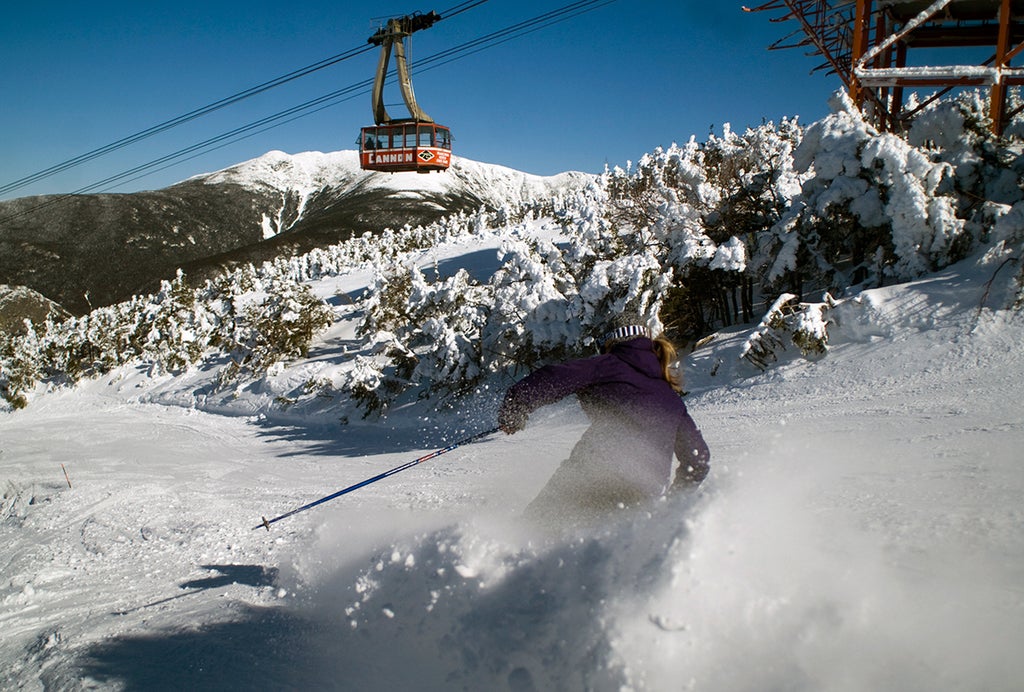 What Readers Say
"Great ski area with excellent glades and steeps. Less crowded than i's neighbors, makes it a good choice on busy days. There isn't much there as far a lodging or restaurants, but there is a lot within about 30 minutes."
"Grew up skiing here. Love the views, snow, and terrain variety. Tram!! Very dedicated local crowd and great pub."
"Cannon is tops in New Hampshire, from the vertical to terrain variety, the views, historic vibe, and quality snowmaking. It's only one of two ski areas in New England with an iconic tramway (sadly unavailable during COVID), and with the completion of upgrades at Mittersill and snowmaking during the 2010s, Cannon has raised the bar for their NH brethren."
Score: 9.2
Other Strengths: Grooming (#1), Dining (#1)
Weaknesses: Challenge (#16), Terrain Variety (#13)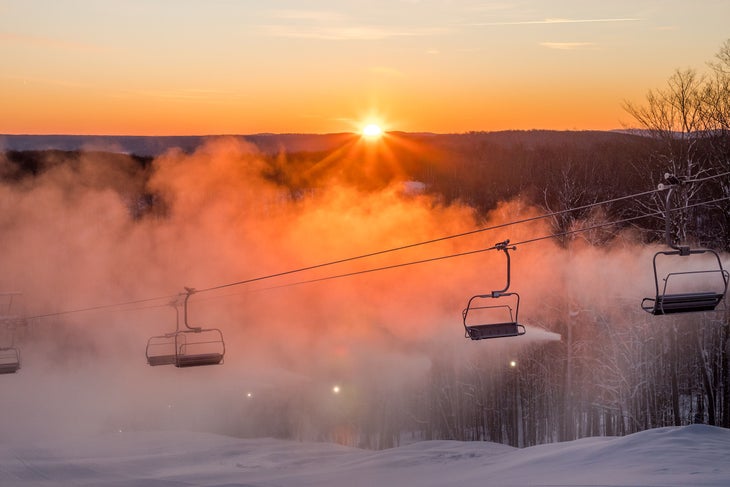 What Readers Say
"Snow conditions were incredible (thanks to lake effect and snowmaking), lift systems are amazing (new high-speed quad going in now with a high speed six pack coming in a year or two, and snow quality and conditions were awesome. Lift attendants were very friendly, fun and helpful."
"Holiday Valley punches above its weight (in terms of vertical drop, terrain variety, and challenge) because of a great lift system that allows you to get around to keep things interesting, a charming town with great dining, and nice people. We would've never discovered it but for the pandemic, but are very glad we did."