These 10 Resorts Have the Best Après Scenes in the East
It's a real perk to have somewhere fun and friendly to go after last chair.
Photo: Courtesy of Mont Tremblant
Heading out the door? Read this article on the new Outside+ app available now on iOS devices for members! Download the app.
After powder skiing and digging trenches on fresh corduroy, we'd argue that après-ski is the best part of our sport. It's not even about the drinking. It's about huddling with your friends and family after a fun and fulfilling day on the slopes and soaking up good vibes, good tunes, and good food with your ski boots unbuckled. We love a good après scene, and according to readers who voted in SKI's annual Reader Resort Survey, the 10 resorts listed below have the best après in the East. See the entire survey results here.
Top 10 Resorts for Après-Ski in the East
Score: 7.7
Other Strengths: Terrain, Challenge
Weaknesses: Lifts, Access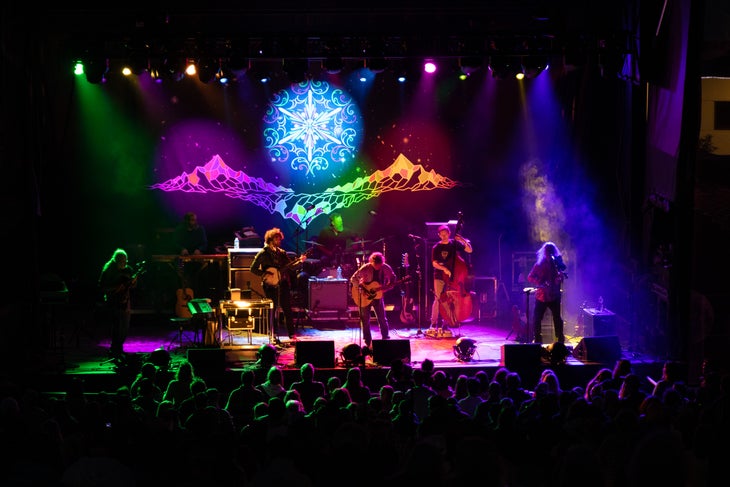 What Readers Say
"Its my favorite—great skiing, lodging, and restaurants/bars."
"Good natural conditions can make this resort one of the best mountains for challenging terrain. Combined with the great on-premise facilities for dining, drinking, swimming, and other fun make this mountain an unbelievably great time."
"Terrain to rival the Rockies, tons of snow, less than two hours from Montreal, amazing value, and a water park for endless family fun."
Score: 7.71
Other Strengths: Terrain Variety, Guest Service
Weaknesses: Access, Nightlife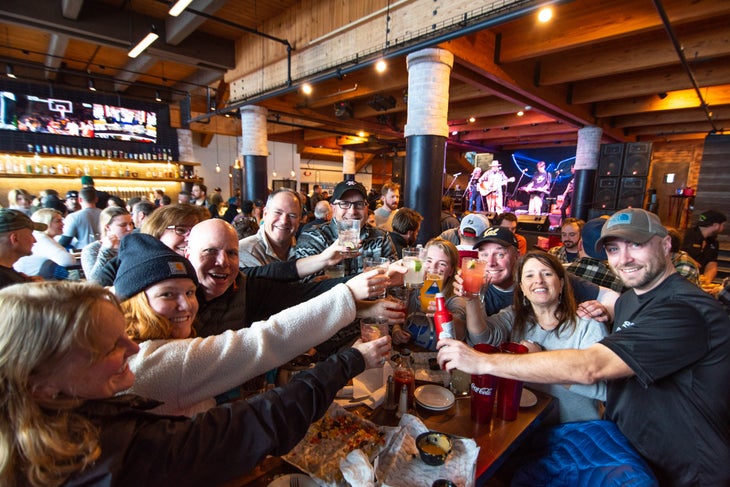 What Readers Say
"Lots of fall line groomers—bring your race skis! We were there in the spring, so glades/natural snow trails were mostly closed. Yes, hard to get to and not much lodging and restaurants around.Would like to go back sometime, but it's a long way from Rochester NY."
"Sugarloaf is one of the best resorts on the East Coast. It has some of the best terrain and is not super crowded. The snow can get icy like anywhere on the East Coast, but usually stays a little better than others due to its northern location. There are not many good restaurants nearby and it is a pain to get to but that keeps the complete masses away."
"Long way to go, and you seem to pass by every other ski resort in New England in traveling there. But it's such a fine ski area once you arrive, and it tics so many boxes of the categories that are meaningful to me! Clearly, it's my go-to resort back East."
Score: 7.78
Other Strengths: Challenge, Value
Weaknesses: Snow, Nightlife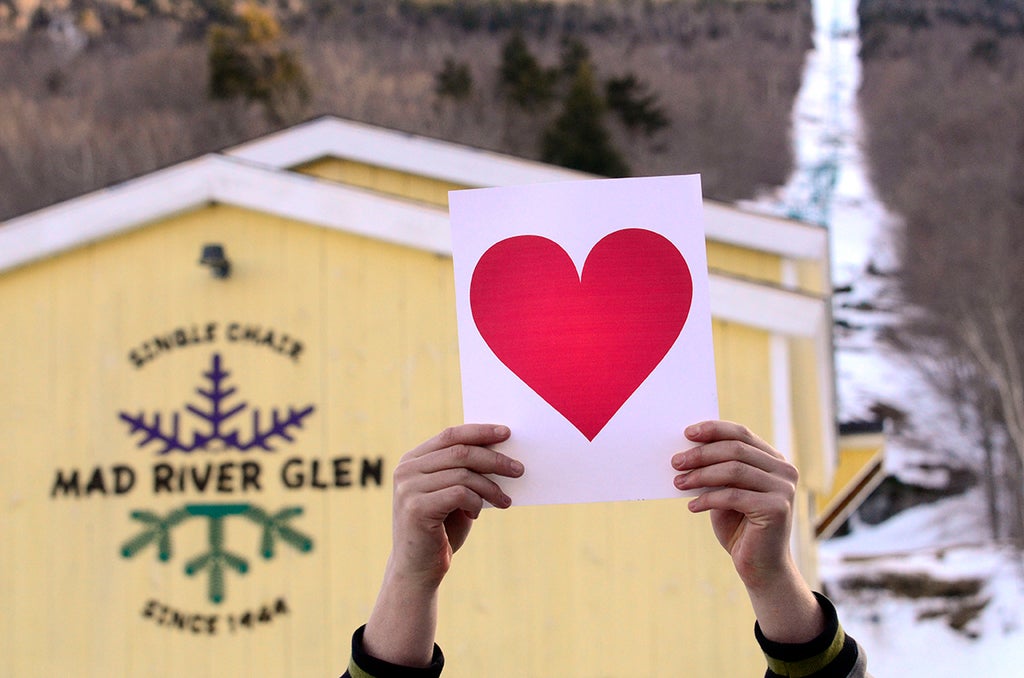 What Readers Say
"Old-fashioned skiing at its best. Great lodge and bar."
"Mad River is special. Old school but focused on what is important now: skiing on amazing terrain without crowds. You can explore hidden treasures in and out of bounds with friendly locals and strangers. It can thrill you from top to bottom but you can always find a way to bail and cruise to the bottom. The Single Chair makes you one with the mountain and the music at the bottom and mid-station are worth the ride in and of itself. The staff is happy and helpful from the greeters and parking guys on in. The ski school is special, with kids skiing lines like no where else and adult programs that you can afford and learn from even after 65 years of skiing. The food is real and reasonably priced. No where else compares to Mad River Glen!!"
Score: 7.78
Other Strengths: Access, Grooming
Weaknesses: Value, Challenge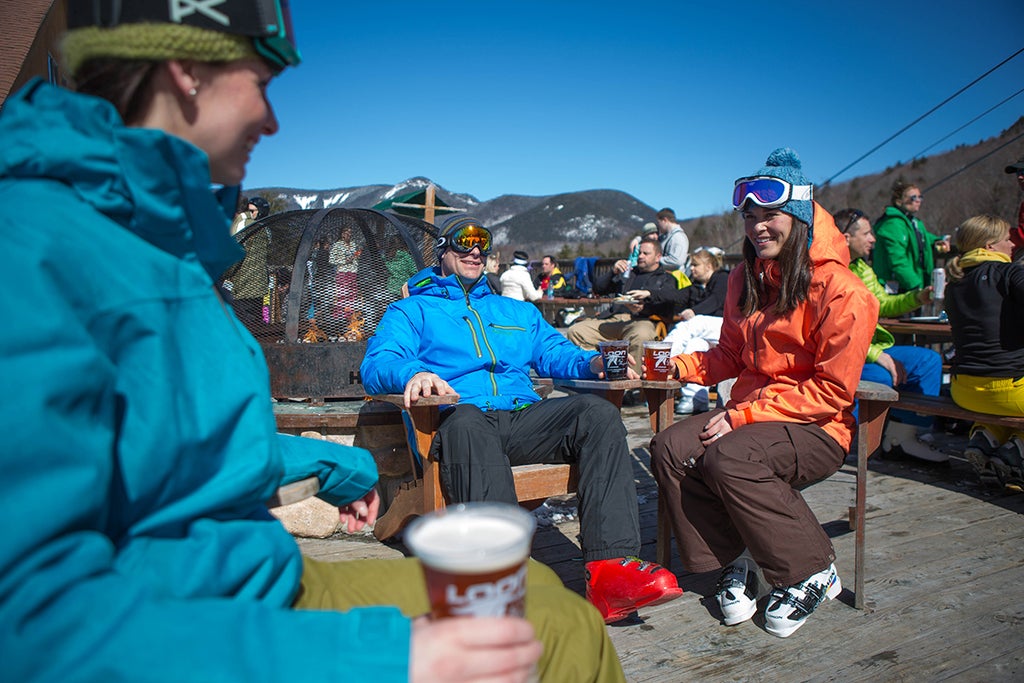 What Readers Say
"It could snow a little more but terrific grooming makes up for it, mountain bars are overcrowded but fun, a decent amount of varied restaurants but they do get crowded quickly."
"They do a great job with grooming and snowmaking. Also, they have long vertical runs off their three major lifts."
"A nice mountain with much interesting skiing. It is easier than Killington and feels different, more like a western skiing experience due to the geography. Great mountain for beginners and intermediates, and for experts who like groomed steeps."
Score: 7.86
Other Strengths: Value, Overall Satisfaction
Weaknesses: Lodging, Grooming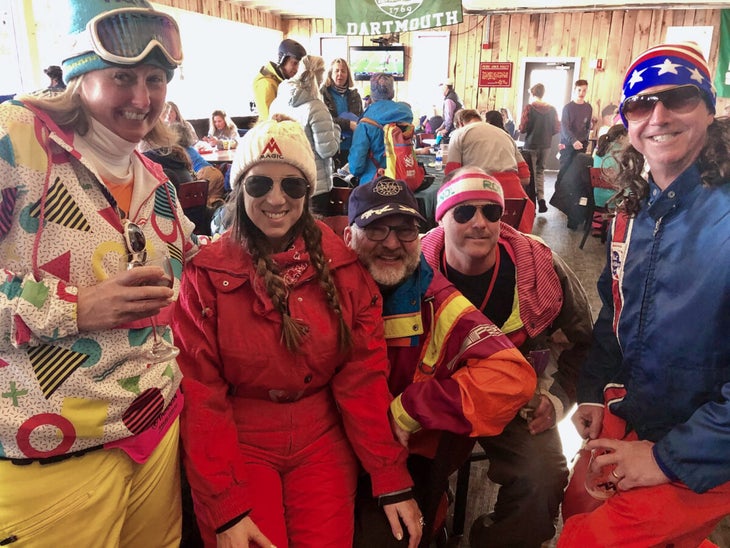 What Readers Say
"Magic Mountain is one of a kind! The vibe is so laid back, the locals are very friendly, great ski patrol, great bar, and everybody does everything to make the guest experience superb!"
"We skied Magic because we'd heard great things about it but had never been there before, and it's on the Indy Pass. We went with another family, stayed in the more rustic of the two rustic and only hotels near the base. It doesn't typically get the snow or match the variety of the bigger, more northern places in Vermont, but we thoroughly enjoyed it. Very casual and friendly après scene in the base lodge. Very friendly house staff, great beer, food, music and very welcoming of kids. We will definitely go back."
Score: 7.96
Other Strengths: Terrain, Challenge
Weaknesses: Grooming, Value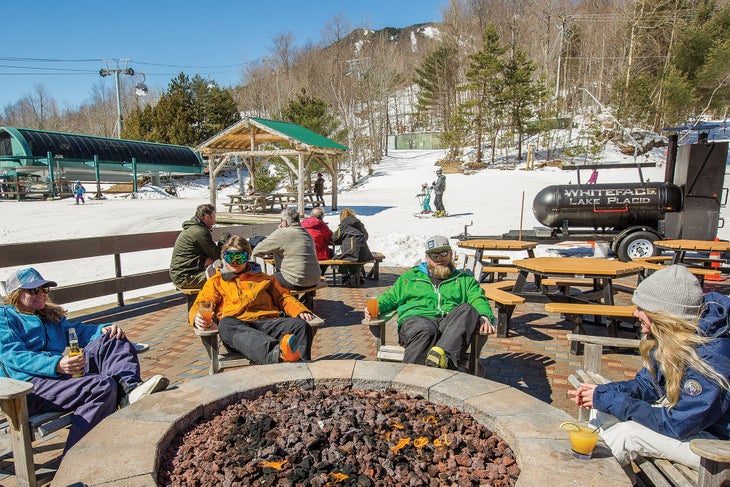 What Readers Say
"Two Olympic Winter Games were held here. Great northern village in Lake Placid with great restaurants, bars, nightlife, and lodging. Whiteface has the pitch to host a men's Olympic downhill race course and it is no joke. Really interesting mountain with a kind of bowl shape carved out of rock and a great blend of steeps, bumps, groomers, and boiler plate ice from today's machine-made snow. Overall a resort you have to ski at least once in your life for a few days on your bucket list."
"Considering the Slides, the trails are best in the East. Manmade snow efforts are off the charts. Lodging options are huge, nightlife too, plus there are other activities to choose from. Great place."
No. 4: Waterville Valley, N.H.
Score: 8.12
Other Strengths: Access, Value
Weaknesses: Snow, Lifts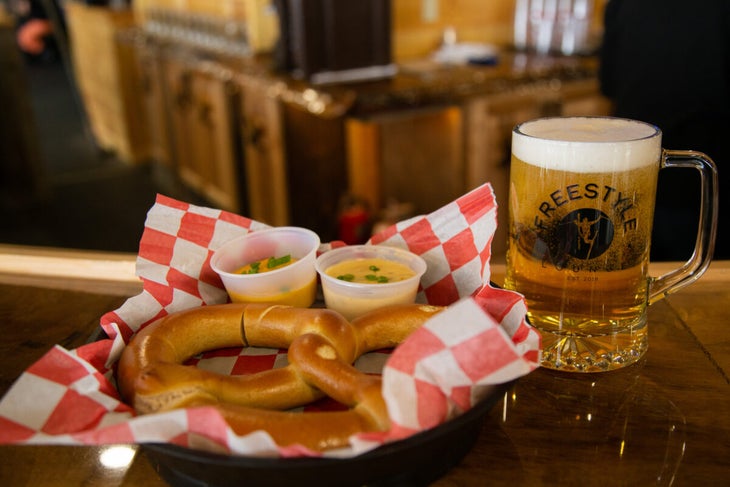 What Readers Say
"Varied terrain, excellent grooming—no ice until after 2pm (rare for NE), best lodge, friendly lift attendants who pay attention, no lines, Silver Streak ski club for over 50 skiers."
"Waterville has a special feeling to it. From the interactions with staff it feels like the tiny ski hills I learned to ski on as a kid, but it's bigger terrain. But there's so much for every level of skier. I taught some friends how to ski this year and they also felt the Waterville magic."
"Waterville recently opened Green Peak and this has added some great terrain to the resort. Plus a new high-speed six-pack is being installed for next winter. Family-friendly with great kids and adult programs. Good snowmaking and superb grooming. Snowsports school has a lot of certified instructors to help increase your ability."
Score: 8.59
Other Strengths: Lifts, Family Friendly
Weaknesses: Terrain, Challenge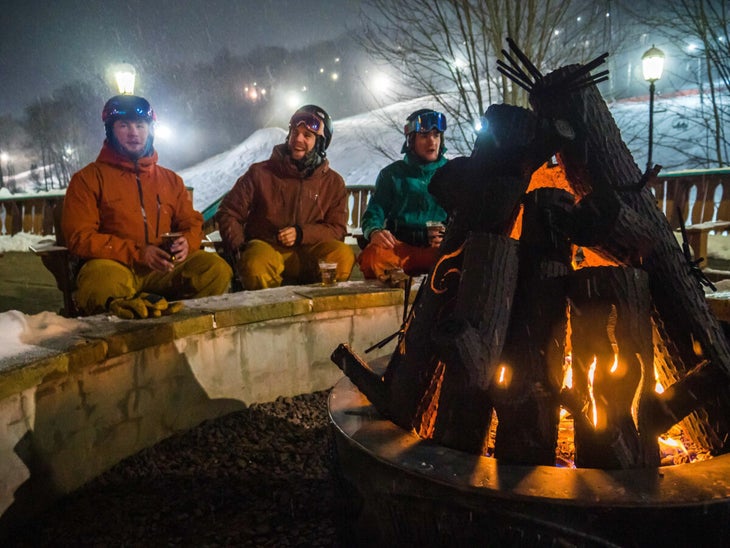 What Readers Say
"Holiday Valley and Ellicottville are home base, and the getting is good at home. Quality laps, impeccable snowmaking and grooming, amazing après opportunities, and the Village of EVL there for more good times. Be sure to hit the Depot for the best après bar in the East."
"It's close to home, and I grew up skiing it. People travel for miles to ski the best 700 feet of vert within range of major cities such as Cleveland, Pittsburgh, Erie, Buffalo, Toronto, Niagara Falls, and Rochester, N.Y. The town is small, quaint, and great après."
"Outstanding snowmaking. High number of high speed lifts. Friendly staff and customer oriented. Great resort town for après ski. Varied terrain, something for everyone and every ability."
Score: 8.76
Other Strengths: Terrain, Challenge
Weaknesses: Value, Family Friendly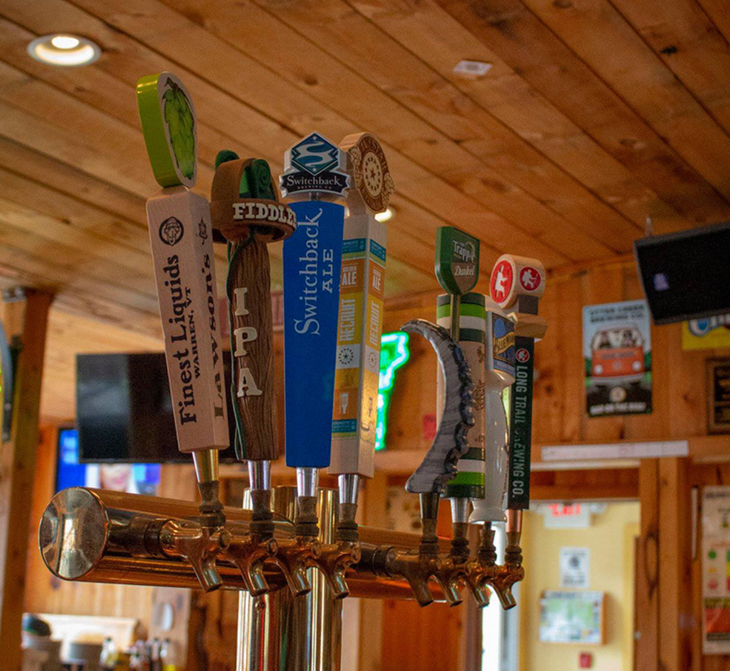 What Readers Say
"This resort is great for young, aggressive skiers who like to party. It also has a lot of intermediate trails, so families can ski together (though parents should remain uphill from small children)."
"I went for vacation this year and it was great. I have only ever skied in the south and at Bolton Valley one week a few years ago and it was insanely big compared to anywhere I've skied. I went in mid January and it hadn't snowed in a while so not a ton was open and it was fairly icy. It was extremely cold and it got down to -30 wind chill that day. The day after we left it snowed 30 inches and they opened up almost the whole mountain. Nonetheless, it was still great and I had a great time. The views were incredible and the runs felt like they went on forever compared to my southern resorts. The parks were fun and I really enjoyed the catwalk hike to the peak and skiing down from there. I would love to come back up next season a bit later when there is more open. Highly recommend."
"Plenty for everyone. Variety of trails. Good snowmaking. Plenty to do on the access road. Can get crowded."
Score: 9.05
Other Strengths: Lodging, Family Friendly
Weaknesses: Challenge, Value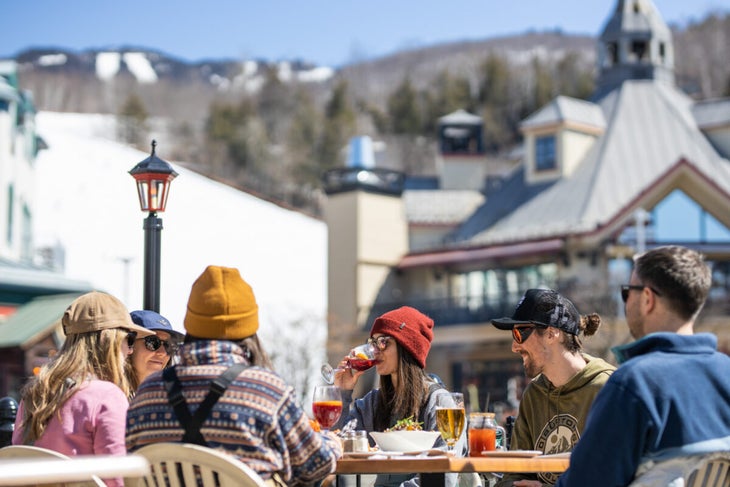 What Readers Say
"European atmosphere, walking community, great lodging on mountain."
"It is European skiing experience you can drive to! The village is fantastic, lodging options are endless, food is fantastic, and you cannot beat Petite Caribou for the après scene! Nightlife is outstanding and the people are extremely kind. Just a happy vibe from the moment you arrive."
"You'll never meet a more welcoming and friendly staff than at Tremblant. I always feel like I'm coming home when I visit."