The Top 10 Resorts in the East for Nightlife
When après-ski turns into après-après-ski, these resorts have you covered.
Heading out the door? Read this article on the new Outside+ app available now on iOS devices for members! Download the app.
Nights out at the local bar aren't a prerequisite of a great ski vacation, but the best ski towns and resorts will at least have a couple of options on tap in case après-ski turns into après-après-ski. Though Covid has been especially tough on bars and live music venues, we're starting to see a revival of the nightlife scene in ski towns and resorts across the country, and we're here for it. If you are too, check out these Eastern resorts that scored higher marks than the rest in the nightlife department of SKI's annual Reader Resort Survey. See the entire survey results here.
Top 10 Resorts in the East for Nightlife
Score: 6.24
Other Strengths: Grooming, Terrain
Weaknesses: Dining, Value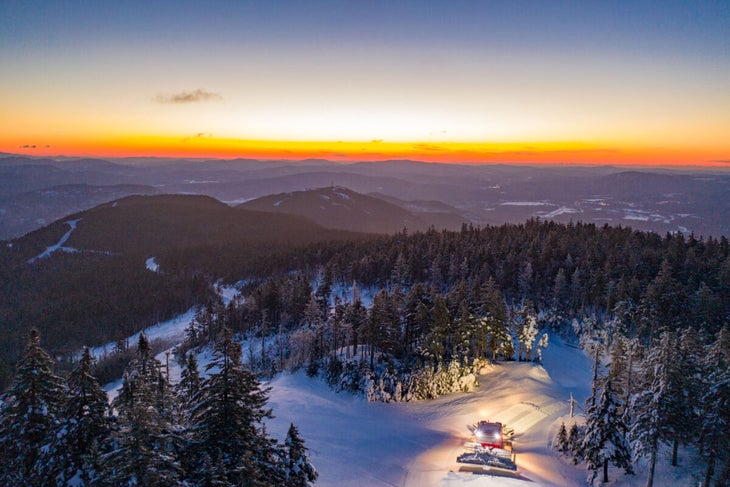 What Readers Say
"Great mountain and dedication to the snow product year in and year out. Excited for the coming lift upgrades and continued snowmaking infrastructure overhauls. A few pains this year, snowmaking was shorted on several expert trails and many lodges were partially or not open for food options this season. Huge area, can always find a quiet terrain pod and lift even on the busiest days."
"This ski area has it all. Plenty of base lodges and lodges on the mountain. It seems that no matter who I ski with, there are trails to accommodate us all."
"You can't beat the snow at Sunday River. With Mother Nature being less than reliable, the quality and quantity of snow they can produce is second to none."
Score: 6.38
Other Strengths: Challenge, Overall Satisfaction
Weaknesses: Grooming, Dining
What Readers Say
"Old-fashioned skiing at its best. Great lodge and bar."
"MRG is not a corporate mountain. They like their guests and respond to guests' concerns. Great local place. Tough year for snow but they kept going as long as possible. Limiting ticket sales kept it civilized on weekends. And NO SNOW BOARDS!"
"Mad River Glen is a special experience. Everyone should try it. All natural snow on the top half, combination of woods and groomers."
Score: 6.41
Other Strengths: Grooming, Family Friendly
Weaknesses: Challenge, Value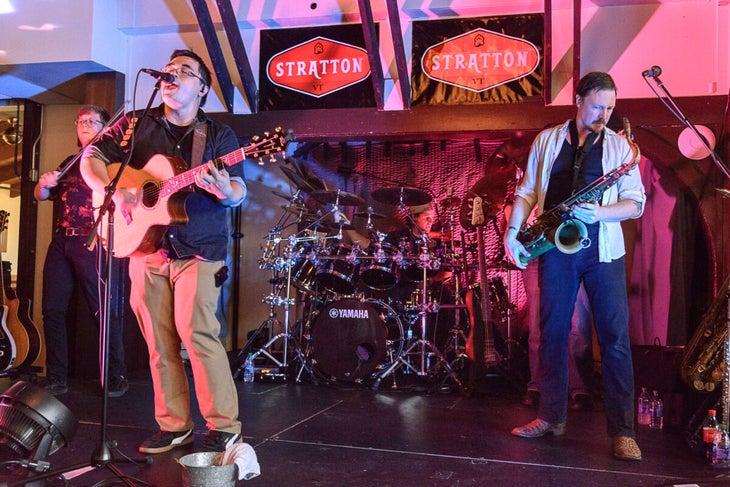 What Readers Say
"I like to visit at least every 3-4 years. Nice diversity. Outside of the base village, though, there's not much après or nightlife."
"Easily accessible from southern New England yet it feels distinctive and unique with its village area. Lift lines were not a problem this season and snowmaking coverage was good. Pond skim event at end of season was great. Very kid and teen friendly mountain."
"The staff makes everyone feel like family. The ski resort has one of the most powerful snowmaking systems in the East and beastly fleet of groomers to make it pristine. Best lift system and a great village make Stratton the total package."
Score: 6.56
Other Strengths: Access, Grooming
Weaknesses: Value, Challenge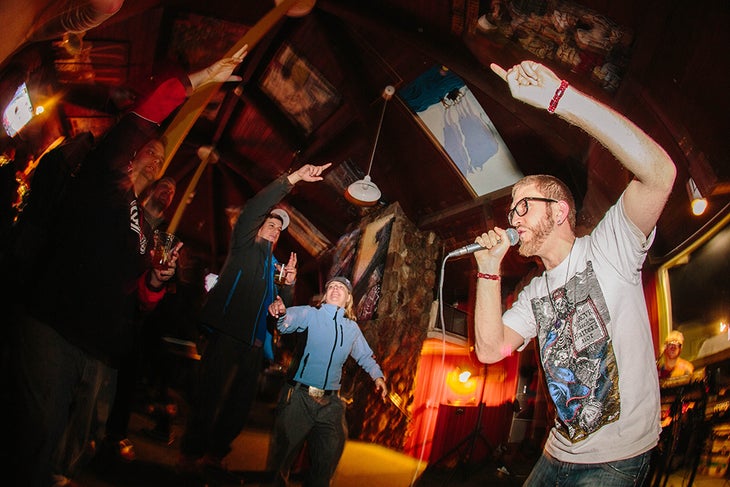 What Readers Say
"It could snow a little more but terrific grooming makes up for it, mountain bars are overcrowded but fun, a decent amount of varied restaurants but they do get crowded quickly."
"They do a great job with grooming and snowmaking. Also, they have long vertical runs off their three major lifts."
"A nice mountain with much interesting skiing. It is easier than Killington and feels different, more like a western skiing experience due to the geography. Great mountain for beginners and intermediates, and for experts who like groomed steeps."
Score: 6.86
Other Strengths: Terrain, Challenge
Weaknesses: Access, Value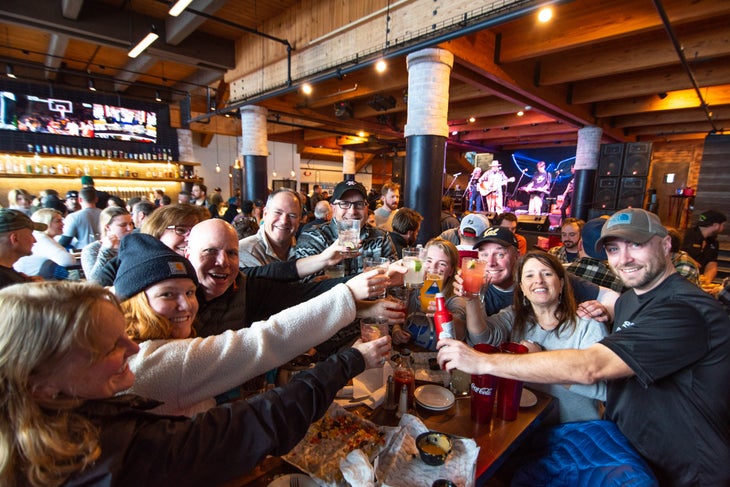 What Readers Say
"Sugarloaf is a laid back, super friendly Maine mountain with dedicated staff and safe, friendly skiers. Nothing trendy, pushy, or nasty. The varied trails and views make it fun!"
"My favorite mountain in New England. Mountain trail layout is very good, with a variety of terrain for all skill levels. Accommodations and restaurants are all very good. Only complaint is IMO there are too few. Not a problem when I was there, but a problem at peak season I would imagine."
"Lots of fall line groomers—bring your race skis! Yes, hard to get to and not much lodging and restaurants around.Would like to go back sometime, but it's a long way from Rochester NY."
Score: 7.17
Other Strengths: Terrain, Challenge
Weaknesses: Challenge, Terrain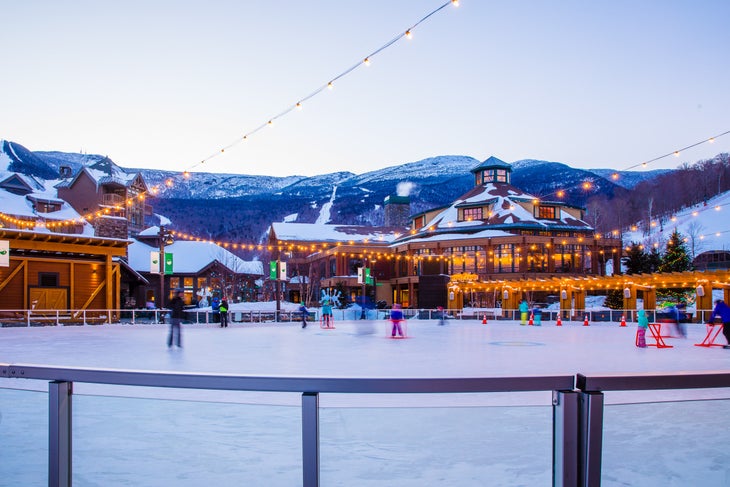 What Readers Say
"I've been skiing Stowe since my teenage years and college year's at UVM and 20 years later it is still the Ski Capitol of the East. The terrain is second-to-none as is the lodging and dining. Yes, I certainly miss the Shed and the Rusty Nail for après and the charms of Spruce Peak before all the build up and commercialism. But nothing compares to standing on top of Mount Mansfield, the highest peak in Vermont, on a bluebird day. Yes, Stowe has certainly lost some if it's charm. But the turns and contours of the Nosedive trail still make for one unique and exciting adventure. Plus if I'm feeling particularly nostalgic for "Old" Stowe, I'll shoot over to Matterhorn for sushi or the Trapp for a refreshing German pilsner."
Score: 8.68
Other Strengths:Lifts, Family-Friendly
Weaknesses:Terrain, Challenge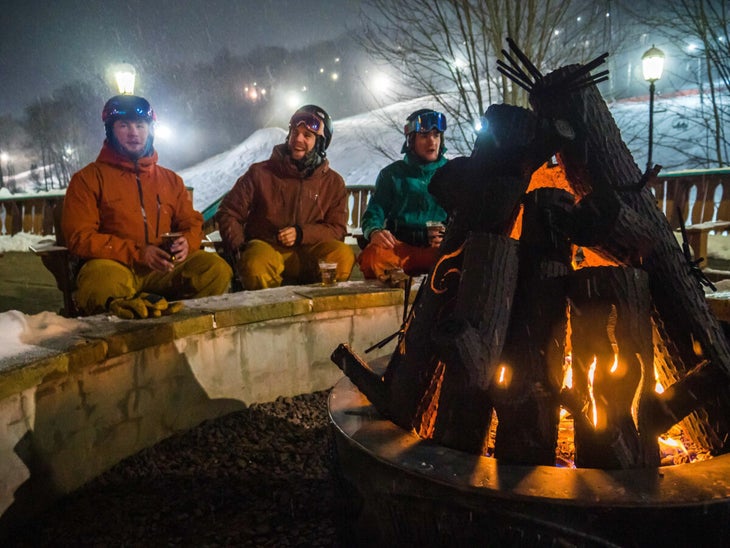 What Readers Say
"Holiday Valley and Ellicottville are home base, and the getting is good at home. Quality laps, impeccable snowmaking and grooming, amazing après opportunities, and the Village of EVL there for more good times. Be sure to hit the Depot for the best après bar in the East."
"It's close to home, and I grew up skiing it. People travel for miles to ski the best 700 feet of vert within range of major cities such as Cleveland, Pittsburgh, Erie, Buffalo, Toronto, Niagara Falls, and Rochester, N.Y. The town is small, quaint, and great après."
"Outstanding snowmaking. High number of high speed lifts. Friendly staff and customer oriented. Great resort town for après ski. Varied terrain, something for everyone and every ability."
Score: 8.69
Other Strengths:Lodging, Après
Weaknesses:Challenge, Access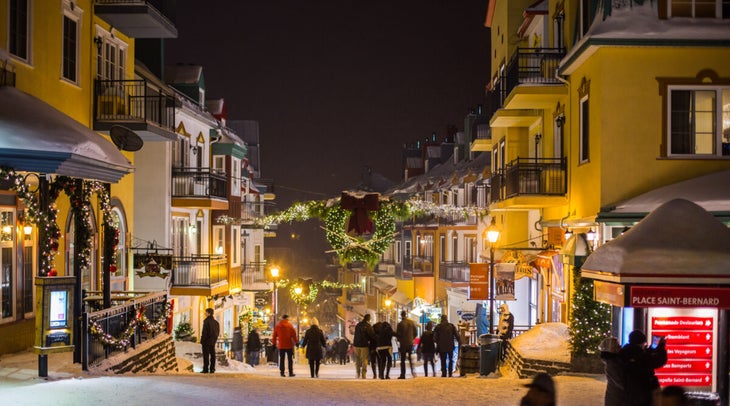 What Readers Say
"European atmosphere, walking community, great lodging on mountain."
"It is European skiing experience you can drive to! The village is fantastic, lodging options are endless, food is fantastic, and you cannot beat Petite Caribou for the après scene! Nightlife is outstanding and the people are extremely kind. Just a happy vibe from the moment you arrive."
"You'll never meet a more welcoming and friendly staff than at Tremblant. I always feel like I'm coming home when I visit."
Score: 8.76
Other Strengths: Lodging, Overall Satisfaction
Weaknesses: Snow Quality, Grooming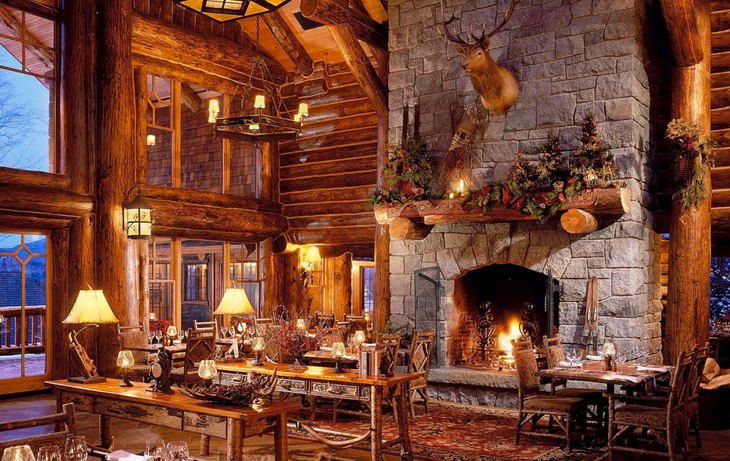 What Readers Say
"Considering the Slides, trails are the best in the East. Manmade snow efforts are off the charts. Lodging options are huge, nightlife too. Great place."
"Two Olympic Winter Games were held here. Great northern village in Lake Placid with great restaurants, bars, nightlife, and lodging. Whiteface has the pitch to host a men's Olympic downhill race course and it is no joke. Really interesting mountain with a kind of bowl shape carved out of rock and a great blend of steeps, bumps, groomers, and boiler plate ice from today's machine-made snow. Overall a resort you have to ski at least once in your life for a few days on your bucket list."
Score: 8.76
Other Strengths: Terrain, Challenge
Weaknesses: Value, Family-Friendly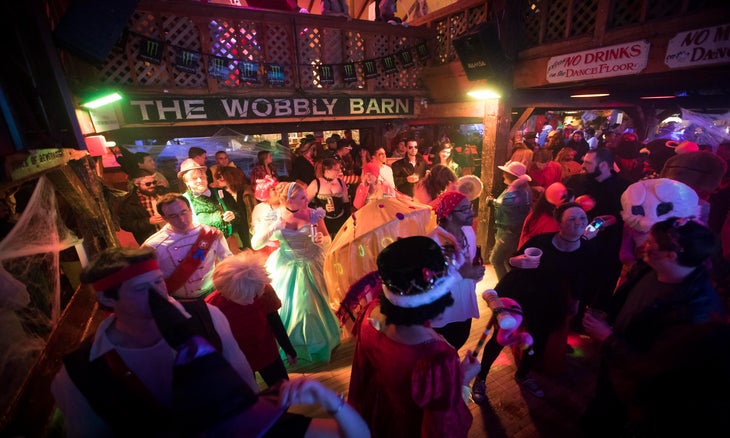 What Readers Say
"The Beast of the East does not disappoint with terrain or nightlife."
"Killington is great for everyone!!! Great food, great nightlife, amazing skiing for all levels."
"Killington is a great ski area, with huge variety and six mountains to cover. I've been enjoying the North and South Ridges more lately since they are less crowded. I really appreciate all the improvements they have made on the mountain. I've only eaten at the Peak Lodge, and only in the summer. Food is quite good but in winter they just don't have enough capacity and the lines are excessive."
"This resort is great for young, aggressive skiers who like to party. It also has a lot of intermediate trails, so families can ski together (though parents should remain uphill from small children)."