Best Resorts the West for Après-Ski
Outdoor patios, rockin' pubs, parking-lot parties, oh my! These ski resorts have the best post-skiing vibes.
Photo: Courtesy of Vail Resorts
Heading out the door? Read this article on the new Outside+ app available now on iOS devices for members! Download the app.
Patio beers, cocktails at the hotel bar, a cold one on the ski beach… We don't care how you do it, but après is the perfect end-quote to a hard-won day on the slopes. It doesn't have to be frou-frou or pricey. Après-ski is our sports way of socializing and sharing experiences—building community, if you will. According to 2023 Reader Resort Survey respondents, these are the resorts where you should raise a glass—or three—after the bull wheel stops turning. See the entire survey results here.
Top 10 Resorts in the West for Après
Score: 7.99
Other Strengths: Nightlife, Lodging
Weaknesses: Value, Snow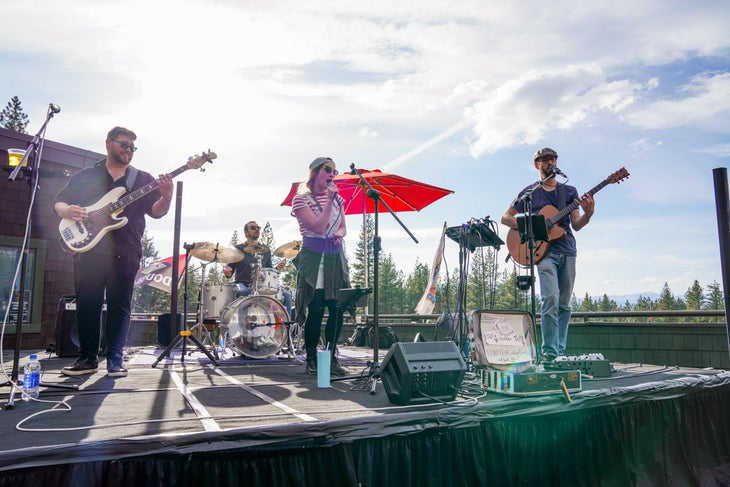 What Readers Say
"First time to Tahoe this year. Would have loved to try the legendary tree runs at Heavenly but the snow was concrete in the trees. We had fun, and the restaurants in the area were wonderful. Lost a little money every night in the casinos, but someone has to pay for those fancy places."
"I ski Heavenly especially the Nevada side a lot. I have developed many friends that are great skiers and that has enhanced the skiing experience. Heavenly is a large resort and has the best grooming in the Tahoe basin. We ski early and with very little crowds, which allows us to ski fast and not affect others. Fun après scene!"
"Lots of high-speed lifts. Lots of variety in runs. Good grooming. Fun après and nightlife in South Lake Tahoe."
Score: 7.99
Other Strengths: Challenge, Terrain
Weaknesses: Nightlife, Value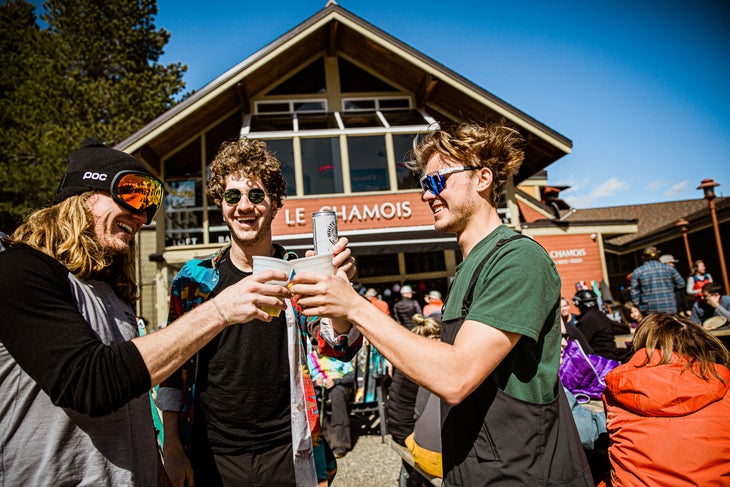 What Readers Say
"Palisades—both 'old SV' and Alpine—are terrific resorts. Terrain variety is great, acreage is terrific, and snow quality is good. Grooming quality is excellent. Food options are good, decent quality, and a lot to choose from. Après is epic—the only place in America I'd rather be is the Longhorn at Whistler."
"One of the most friendly and family-oriented mountains we've skied at. Stunning views, excellent powder, love the Adirondack chairs at the casual lunch spot near base lodge on the Alpine side."
"You can fly right into the Reno/Tahoe airport and be at the mountain 45 minutes later if the weather cooperates. I hadn't skied there in 20 years so it was good to go back. Out of the different trips I've done to Palisades this was by far my best trip. The weather cooperated and the mountain was 95 percent open. I was able to ski many runs I had never been able to try before due to weather. This made the mountain really enjoyable as we were able to explore different facets of it. I had a great time and the views of Lake Tahoe are outstanding. The challenge is to catch the resort in a good weather setting otherwise things can be limited."
Score: 8.00
Other Strengths: Access, Family Friendly
Weaknesses: Value, Challenge
What Readers Say
"Best resort that I have ever skied regarding overall customer service by everyone from lifties to ticketing, restaurants, ski instructors and mountain hosts! NO LINES! Best grooming considering the poor snowfall this year. And the food is top-notch at the resort."
"Deer Valley seems to be intently focused on providing the best service and amenities to its guests. The staff goes out of its way to take care of guests, particularly the ski school. The ski school there is excellent!"
"I love everything about this resort. The terrain (tons of trees/glades, bumps, and of course groomers). Awesome instructors including the Mahre camps ran by Olympic legends, the layout and lift system reduces crowds, the absence of snowboarders, great Utah snow, convenient to hip little Park City. It's all good."
Score: 8.10
Other Strengths: Family, Local Flavor
Weaknesses: Access, Value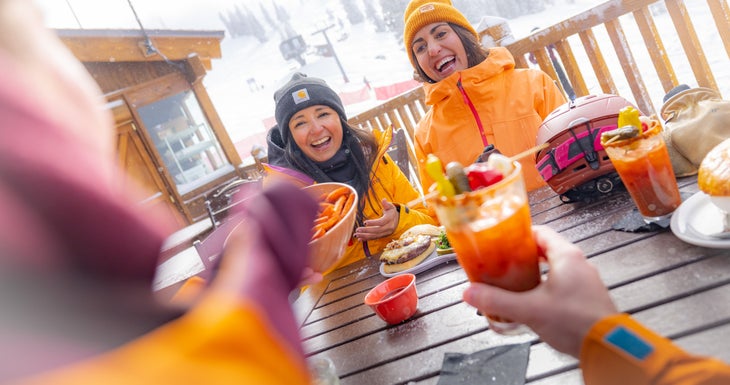 What Readers Say
"Huge mountain with something for everyone. Still has the small ski-town feel. Locals are great. Town and food are awesome."
"Steamboat has a GREAT ski town! It's where I really learned to ski, people are super friendly, just an overall great experience."
"The town of Steamboat is one of the best ski resort towns in the West. The restaurants are superb and there is always nightlife. The mountain has something for everyone and is very family friendly! I love skiing the back side of the mountain and wish there was more than just the Morningside lift. Also wish it were cheaper to stay in Steamboat. Lodging is ridiculous now."
Score: 8.14
Other Strengths: Terrain, Après
Weaknesses: Value, Local Flavor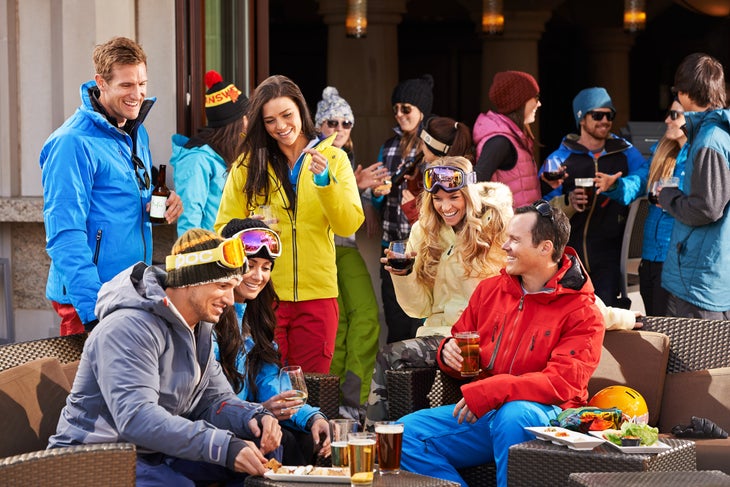 What Readers Say
"Lots of areas to ski. Great restaurants. Love the European village feel. Easy to get around. Never have to get in my car once I'm in Vail Village."
"Vail is our go-to and it fits all we need as a family. Rad skiing and endless bowls/views for me and a nice town with heated streets and plenty of shopping/dining that works great for my wife. Great beginner learning area off the Lionshead gondola and it is surprisingly easy to get around the mountain. Vail desperately needs another base lift on the Vail Village side as the Gondola One line can get kind of crazy, but outside of that, you can feel the focus on the experience that staff put in and there is just nothing like the bowls on a powder day—which happen regularly!"
"Vail is my go to resort. Runs are super wide, excellent grooming, and huge variety of terrain. Go days without skiing the same runs! EPIC pass makes skiing affordable including its 20 percent discount on food and rentals. Nonstop flights to Eagle make traveling there easy too! Great places to eat along with great shopping in the Village. Love Vail!"
Score: 8.14
Other Strengths: Terrain Variety, Family Friendly
Weaknesses: Guest Service, Value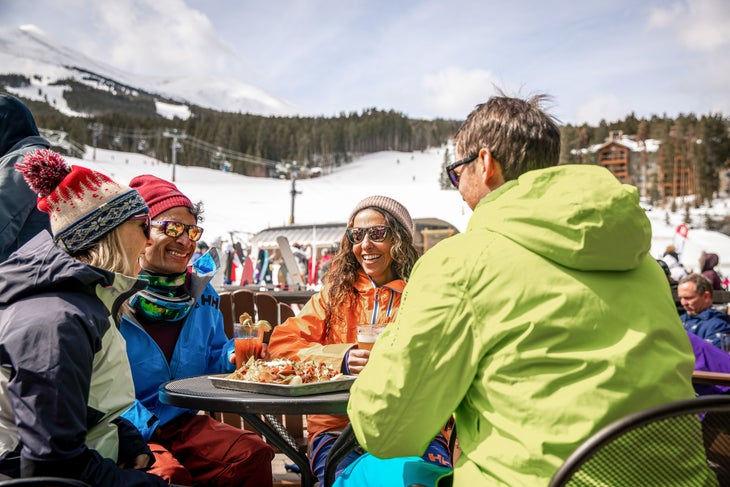 What Readers Say
"Breckenridge has everything you want in a resort—great skiing, superb accommodations, and easy access to après!"
"Breckenridge is an excellent ski area and the scenery is beautiful. It has very skiable, large terrain with lots of lifts and lots of variety. Grooming is excellent. It has a very charming downtown, good restaurants, and the lights at Christmas are gorgeous. The areas nearby, Silverthorne, Dillon and Frisco have entertainment and activities to choose from."
"I've been there 2 times and love it. I'd recommend it to pretty much anyone. It's large enough that everyone can find an area that suits them. The town is very nice and easy to explore. Great places to eat and drink. It's easy to get around with the free shuttle."
Score: 8.25
Other Strengths: Challenge, Overall Satisfaction
Weaknesses: Access, Value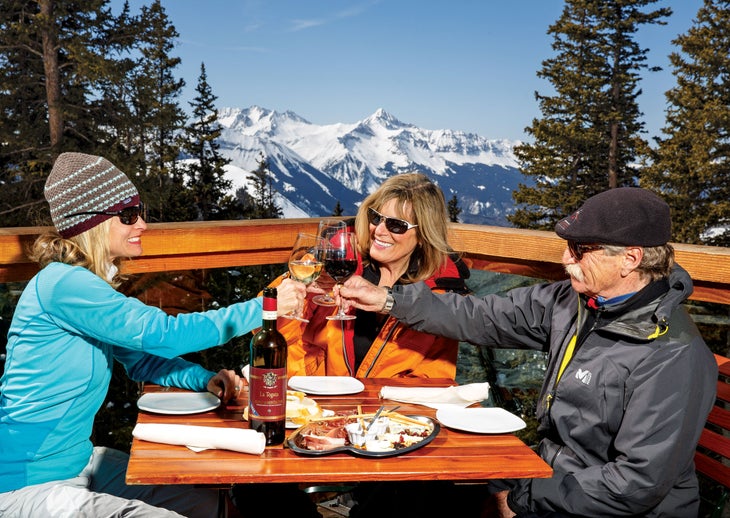 What Readers Say
"A true Colorado ski town, with both a vibrant ski bum culture and high-end amenities all in one."
"We love Telluride. It is one of the last authentic Western ski towns. Abundant choices for dining, après-ski, lodging. Tons of things to do on and off the mountain."
"Telluride offers the best of what I love about skiing in Colorado; amazing views, great town, uncrowded slopes and lifts, a wide variety of terrain, and a great vibe."
Score: 8.53
Other Strengths: Lifts, Challenge
Weaknesses: Value, Access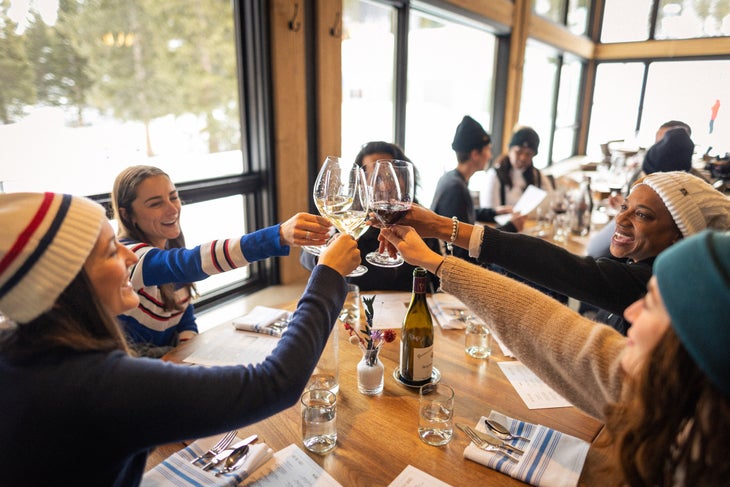 What Readers Say
"So many options to chose from, skiing, food, terrain etc, No.1!"
"Truly something for everyone—skiing, dining, lodging, nightlife—and somehow accessible and easily navigable despite the size of the place. And what Aspen Snowmass has that no other resort in America has is Aspen itself."
"Wide variety of terrain with four resorts to choose from; cultural and fine dining options in Aspen is incomparable anywhere else; lots of activities for off-ski days; beautiful scenery and landscape to enjoy."
Score: 8.62
Other Strengths: Grooming, Lifts
Weaknesses: Nightlife, Snow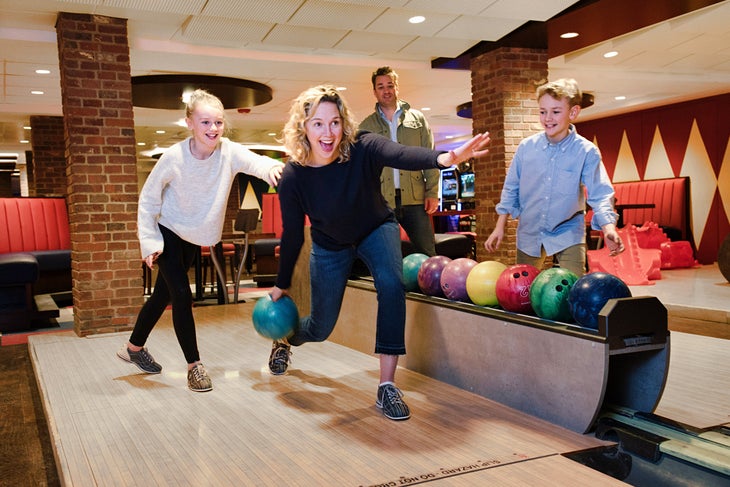 What Readers Say
"My favorite annual road trip. Sun Valley is always a top experience. Ketchum is fun for après.."
"Steep, long runs. Staff goes out of its way to be friendly. Ketchum has lots of great restaurants and some cool bars. The Apple is a great après-ski hole and the main lodge is even fun."
"There is something in the water here that makes this place so special. The staff are genuinely pleased to help whether it's a quick directions or ski accommodations. They all seem genuinely glad we were there and then plan to improve as they go."
Score: 8.77
Other Strengths: Terrain Variety, Challenge
Weaknesses: Access, Value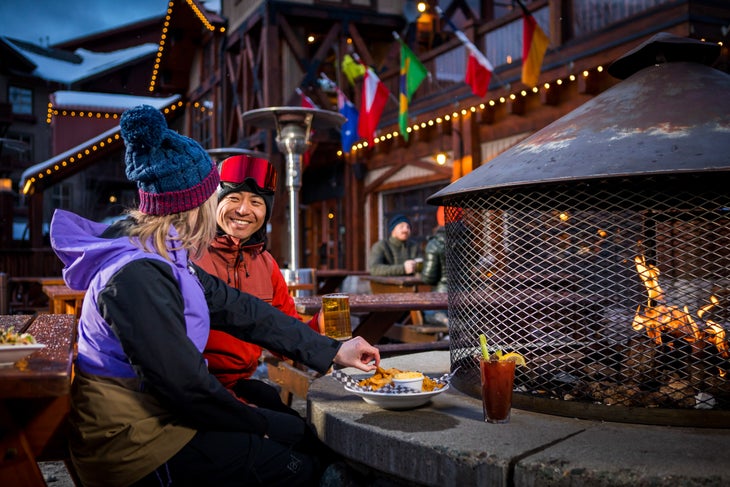 What Readers Say
"As close to paradise as you can get. THE best apeès, dining, lodging, shopping, family programs, etc. for young families, adults, guy trips and gal trips. All on a set of mountains that offers more than any other bump out there. Size, variety, steeps, groomers, tree runs, glaciers, above the tree line. Efficient lifts. Yeah, there are some temperature inversions and yeah, there can be some cloudy days, but with everything else it offers, it can't be beat. Heaven on Earth."
"Big mountain with lots of accessible backcountry. Great accommodations, restaurants and après!"
"Whistler Blackcomb has almost everything you need in a ski resort, great skiing for everyone, lots of shopping, après, and dining options, very nice village to wander around."