Top 10 Resorts in the West for Lifts
A good lift system translates to more vertical, which means more skiing for you. These resorts have the fastest lift networks.
Heading out the door? Read this article on the new Outside+ app available now on iOS devices for members! Download the app.
Even if you're old school and appreciate a nice, slow double—or just old and need the break of a longer ride—there's no denying that express lifts have changed the way we ski. Speedy, high-capacity six, eight-, and even now 10-person chairlifts whisk hundreds of thousands of skiers up the mountain up to four times as fast as in the old days.
Resort Guide 2023: Top 50 Resorts in North America
The good news? You have a shot at logging 100k of vertical in a single day. The bad new? Damn, that's exhausting. However you cut it, we can all agree that an efficient, well-placed lift network helps spread skiers across the mountain, lets us maximize our ski day, and keeps us from freezing our butts off on long rides. These are the resorts with the best lift networks in the West.
Top 10 Resorts in the West with the Best Lift Systems
Score: 8.36
Other Strengths: Family, Grooming
Weaknesses: Value, Nightlife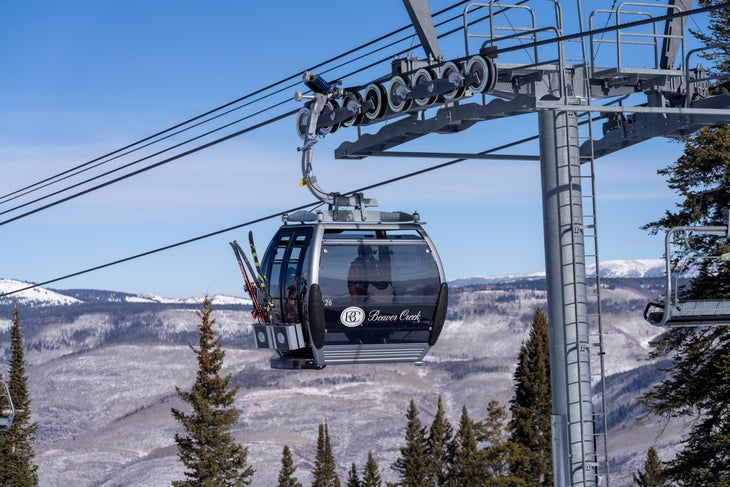 What Readers Say
"First time visiting this year. We were able to take the skier's shuttle from town up to the mountain so that made it super convenient and the family could go at different times. Definitely plan to come back!!!! The cookies are a bonus."
"Good lift layout and family-friendly feel. Wish there was more difficult terrain or bowl skiing, but it is balanced by much lighter lift lines than nearby Vail and other Epic resorts."
"I call Beaver Creek my 'no bullshit ski trip' because I fly directly into Vail, shuttle to hotel, on piste by midday. It is expensive but probably the easiest ski trip I take in terms of not schlepping gear/driving, etc. I love not having to rent a car. The new McCoy Park area is so much fun!!!! I also love the winding switchback trails to ski back to hotel, as well. BC is why I buy an Epic pass."
Score: 8.40
Other Strengths: Terrain Variety, Challenge
Weaknesses: Nightlife, Après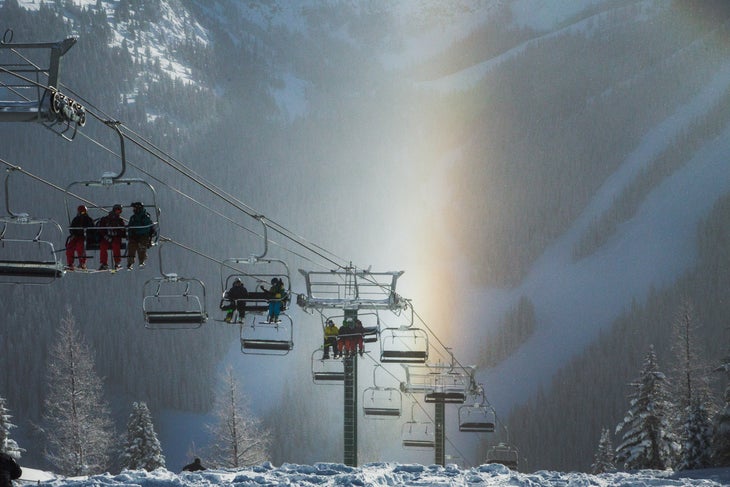 What Readers Say
"The views from the mountain and surrounding area are breathtaking. Staying at the nearby Fairmont Chateau Lake Louise is a wonderful experience. The ski area is excellent for intermediates through experts but may be difficult for beginners."
"The place is huge, well laid out, very wide variety of terrain and conditions, excellent staff, good parking/access. LOVE the Banff/Lake Louise shuttle bus service."
"Great skiing this year. Varied terrain, good grooming. Have invested in newer lifts."
Score: 8.42
Other Strengths: Terrain Variety, Challenge
Weaknesses: Access, Nightlife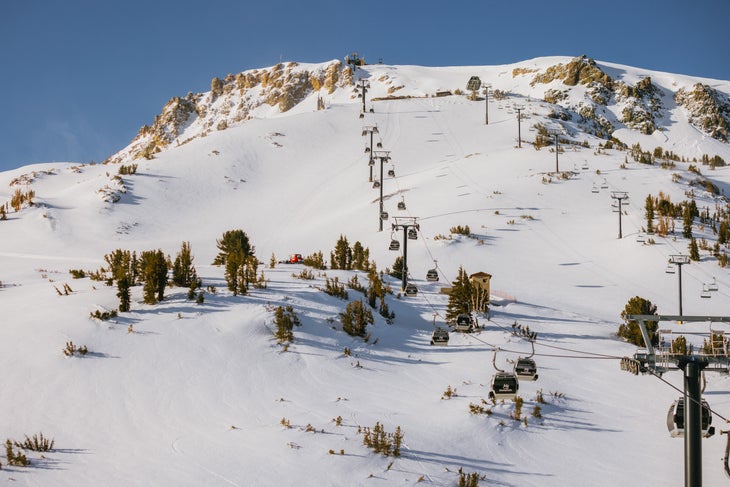 What Readers Say
"I like the size and variety of runs. Multiple lodges is a plus. I can always find runs and lifts that are not crowded. Grooming is decent. Snow can be a problem but that's the weather. I begin every season here."
"Mammoth has the best snow in California. The terrain is very easily accessible via the many lifts. Little to no hiking required. I'd recommend Mammoth to literally everyone because the Sierra's have a very special atmosphere to them, and there is something at Mammoth for everyone."
"Mammoth is the go-to place for skiing for Southern Californians because you can drive five hours versus flying. Steeps are excellent too."
Score: 8.47
Other Strengths: Terrain Variety, Challenge
Weaknesses: Access, Value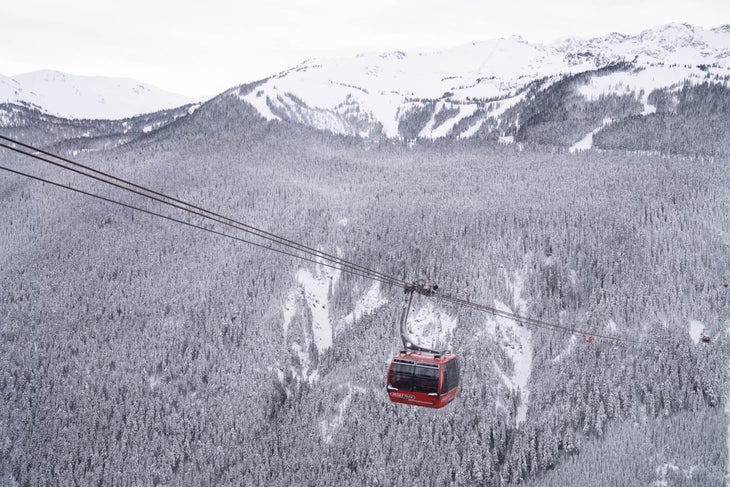 What Readers Say
"If been skiing here for 25 years and it's the best resort in North America. If I could only ski one place, this would be it. Copious amounts of snow, varied terrain, massive amounts of challenging terrain. It can get crowded but it's easy enough to avoid the hordes with a little planning. The only knock is the on-mountain food and guests services have gone downhill a bit in the last several years."
"Whistler has everything. A ton of runs to keep every skier happy, a large variety of eating options, and a great village to hang in. I love Whistler as it has an international vibe that is inclusive, not showy."
"Whistler Blackcomb has it all and is the best mountain ever."
Score: 8.51
Other Strengths: Terrain Variety, Challenge
Weaknesses: Nightlife, Après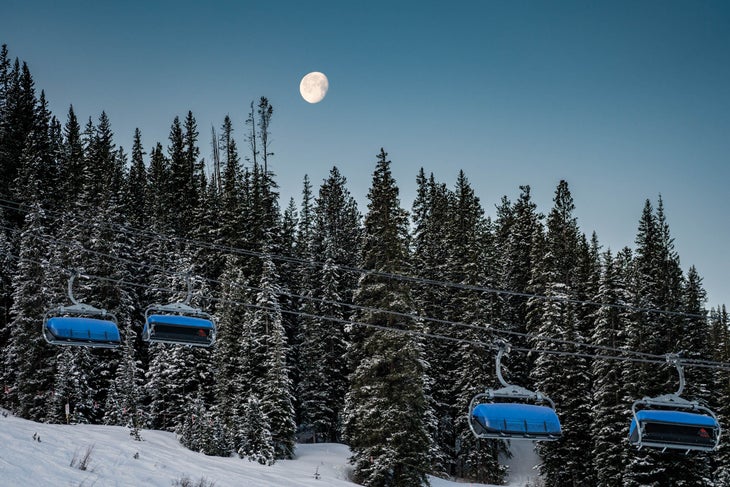 What Readers Say
"Copper Mountain is the locals' favorite. Great terrain that is easily accessible without a lot of traversing and having to ride other lifts."
"Copper is a great mountain but snow was in short supply. Blue groomers are fun and the Pima lift at the top has great runs off of it too. Lifts are quick and plentiful."
"First time at Copper Mountain. The mountain was great, laid out really well, getting around very easy. Snow was terrific for late in the year. employees were very nice, almost no line at the lifts! Après scene was almost nonexistent, unfortunately. A good bang for your buck for sure. I will go back."
Score: 8.57
Other Strengths: Overall Satisfaction, Challenge
Weaknesses: Nightlife, Access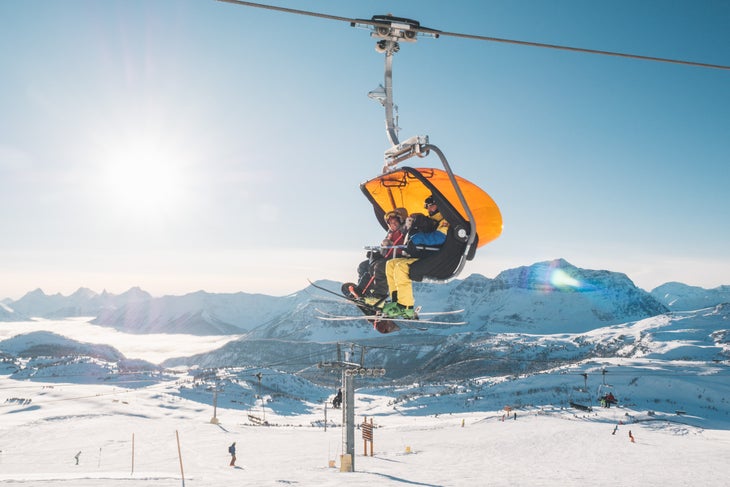 What Readers Say
"Best consistent snow in North America. You have to hike to ski challenging terrain but it is there. Best all-around family resort."
"Sunshine really is the perfect mountain. Great lifts, terrain, terrain management, etc. To access freeride terrain you need backcountry kit and a partner, this may be a drawback for some but we love it because it manages crowds in these areas somewhat."
"LOVE Sunshine. VERY close second to Lake Louise. Fabulous terrain variety, HUGE place, great people, well laid-out lift system. The snow is fab."
Score: 8.62
Other Strengths: Access, Guest Service
Weaknesses: Lodging, Nightlife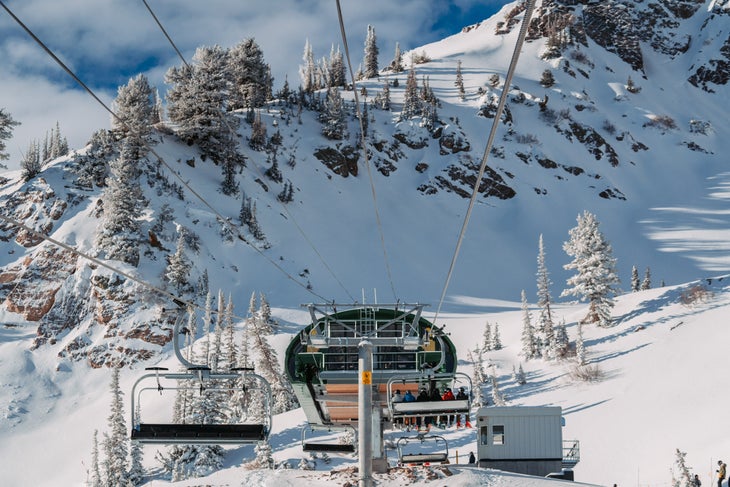 What Readers Say
"Best resort you never heard of. The lodges are luxurious. The bathrooms could be at Augusta National. Food was limited due to Covid. Great lifts. Men's Downhill is one of my favorite runs."
"Great snow, easy access, short lift lines, great dining facilities, and excellent ambience. The staff are just great at seeing to the needs of the public. The dining facilities are superb and the lifts and gondolas are great."
"Snowbasin is an expansive place, with lifts placed 'just so' to keep folks moving around efficiently. The snow can be hit-or-miss given the resort's placement on the Wasatch Back and low elevation, but a modern snowmaking system helps take up the slack. Terrain is varied and fun, whether a skier wants steeps, bumps, groomers, powder, trees, you name it. The food is truly exceptional (being operated by a company known for exceptional hotels has its perks) and the lodges are still shiny even 20-plus years after their construction for the 2002 Winter Olympics. Epic Pass crowds were a buzzkill this past season—I hope that their new Ikon Pass allegiance smooths this out next season."
Score: 8.71
Other Strengths: Dining, Access
Weaknesses: Value, Challenge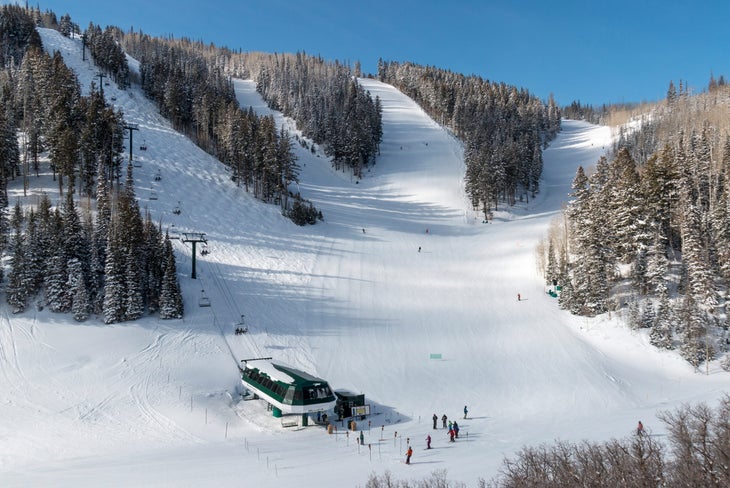 What Readers Say
"Deer Valley does a great job of making sure the lifts are manned so the lines stay moving, the runs are maintained and great dining options. Also convenient to Park City."
"High-speed lifts, limits on day lift tickets sold, resort spreads out over multiple peaks, grooming. Best customer service I have experienced at a ski resort. While day tickets are pricey, anyone that wants an A+ experience should ski here. We have had three of our last five spring skiing trips here!"
"I took my first trip to Deer Valley this past winter and it did not disappoint. I was impressed by the efficient lift system and enjoyed the many conversations I had on the lifts. Great views. The cruisers down Bald Mountain are national treasures. My only complaint is that I had the misfortune of skiing during a dry spell and the trails were more treacherous than during a typically February."
Score: 8.72
Other Strengths: Terrain Variety, Overall Satisfaction
Weaknesses: Access, Value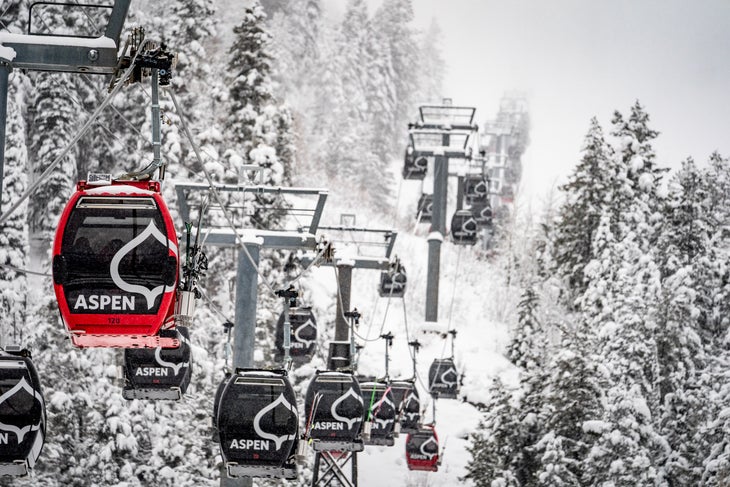 What Readers Say
"Snowmass has the best laid out lift network of any resort I have ever been to. And almost all high speed lifts with good vertical. Snow grooming spectacular Great glades."
"A family favorite because of plentiful slopeside lodging, free après ski S'Mores that my kids love, efficient layout and fast lifts, something for everyone terrain-wise."
"Great terrain, plenty of lift access. Easy transportation to lifts. Plenty of on-mountain places to eat and drink. Lodging close. Limited and pricey flights to Aspen."
Score: 9.23
Other Strengths: Lodging, Dining
Weaknesses: Value, Snow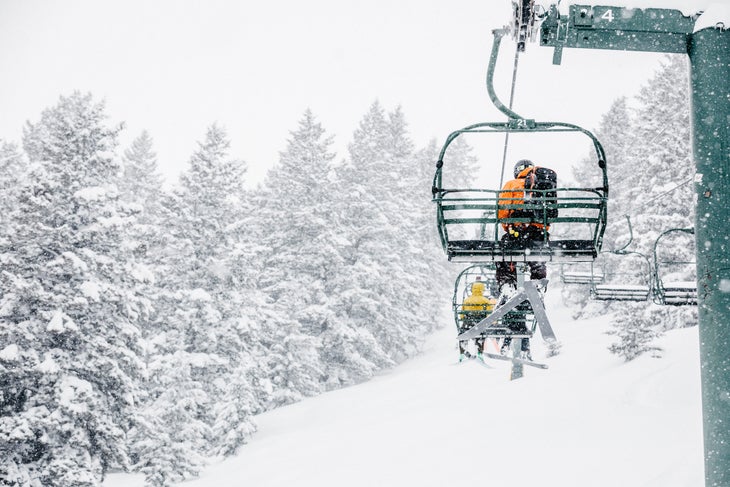 What Readers Say
"Small town resort with loads of character and an upmarket vibe, but which is considerably more budget-friendly than first impressions might suggest. Great for sophisticated types who want to avoid the mega-resorts. The expert terrain is limited, so experts stay away—which means the powder doesn't get tracked out as soon as the lifts open."
"Sun Valley is my favorite place to ski because the Challenger lift takes you up almost 3,200 feet from the bottom to the top in only 10 minutes and there are no lines, except during Christmas and President's Day holidays. I believe I can complete the equivalent of two or three days of Tahoe skiing in one morning at Sun Valley, the lifts are that fast. That's why it's doesn't bother me one bit that I have to drive an additional eight hours past Tahoe to get to Sun Valley. It's worth every minute!"
"Sun Valley is the best resort in the U.S. Made snow almost all season in a low snowfall year, keeping terrain and lifts open that many resorts would have written off. Almost never crowded. Don't tell anybody!"