Ski Towns: Winter Park, Colo.
Unpretentious, friendly, real. Get to know this authentic town that loves its local ski resort—and vice versa.
Heading out the door? Read this article on the new Outside+ app available now on iOS devices for members! Download the app.
We'll admit, on first glance, Winter Park is not the idyllic ski town of Norman Rockwell's paintings. It's more like a nice pitstop en route to somewhere else, with a decent selection of restaurants, shops, a movie theater, a couple breweries, and even a newish distillery (seems every ski town has to have one, nowadays). But if you scratch a little deeper, you'll find there's quite the treasure to be unearthed here, especially if you know where to look.
Let's back up a minute, first. Even folks who've never skied at Winter Park Resort have probably heard of the Winter Park Ski Train. It actually debuted back 1940, ran on and off through 2009, then came back to life during the 2016-'17 season and is still running today. What most people don't know, however, is the town of Winter Park's very existence is thanks to the railroad. In the early 1900s, when Denver's economy was starting to grow, the powers-that-be decided that rail service to the West was the most efficient way to move supplies and commodities to the growing communities sprawling toward the Pacific. The most direct route? Through the mountains. In some places, that meant literally through the mountains, like, for instance, the Moffat Tunnel, the six-mile rail and water tunnel that took workers 48 months to carve out in the late 1920s. Those workers were the first inhabitants of what's now Winter Park.
See? You wouldn't know it to look at it, but there's a lot of history here. (If that's your jam, stop by Cozens Ranch Museum, right next-door in Fraser, for a glimpse at early life in Grand County.) Perhaps a relic of its working-class past, present-day Winter Park is inarguably one of the most accessible and down-to-earth ski towns out there—a great complement to the equally authentic and friendly ski resort up the road. The people who live and play here—many second-home owners from the Front Range as well as people looking for a "real" ski town in which to settle down—value the active lifestyle, skiing bell to bell at Mary Jane in the winter, then pounding down her trails on mountain bikes in the equally vibrant summer. As far as they're concerned, froo-froo shops and $40-per-entrée restaurants can stay where they are: several more exits west off of I-70.
That's not to say that Winter Park doesn't have nice things. The last few years have brought new lodging, more upscale dining, and all types of nightlife both to the town of Winter Park as well as up at the village. The introduction of the Ikon Pass has been both a positive (bringing in more money) and a negative (more crowds, too). But when you split the difference, you'll find a destination that's incredibly comfortable in its own skin, knows who it is, and welcomes all comers. Show up with your skis and a smile, and you'll be rewarded.
Here are the best things to do in Winter Park
Explore Devil's Thumb Ranch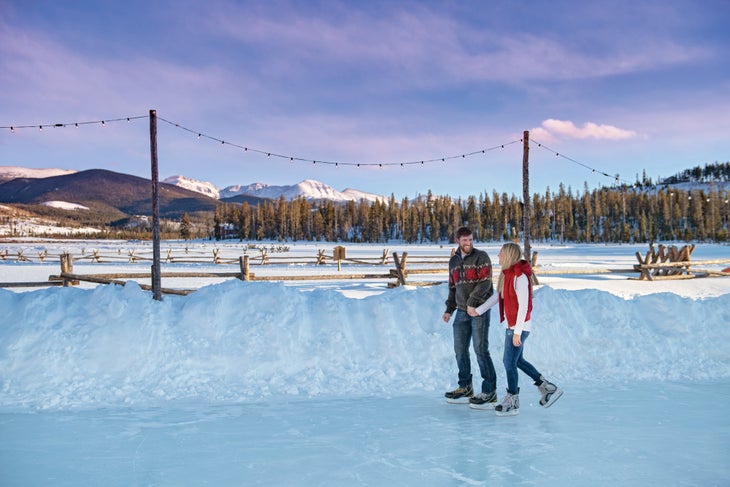 Carve out time to spend snowshoeing, fat-biking, or Nordic skiing at Devil's Thumb Ranch, down the road from Winter Park. The sprawling guest ranch shows off the stark winter beauty of the region, and there's no better way to see it than from atop a horse or a horse-drawn sleigh. Chase the chill with a cocoa from Hallowed Grounds coffee shop.
Eat at The Ditch on 40
A chill, family-owned spot known for its margs and New Mexico-style Mex, the Ditch is a no-frills, all-chill post-skiing option that's reminiscent of a roadside diner in a fun, kitschy way. Think red-checkerboard tablecloths and road signs adorning the walls. The menu is big, and so is the personality of this place. Visit The Ditch of 40's website for current dining options.
Explore Grand Park Community Recreation Center
When the kids need to burn off some energy despite the slopes, the Grand Park Rec Center has a bit of everything: 33-foot climbing wall, ninja course, trampoline, and leisure pool with lazy river and slide. For the grown-up set there's also a well-equipped fitness center and lap pool. 
Grab a Drink at Idlewild Spirits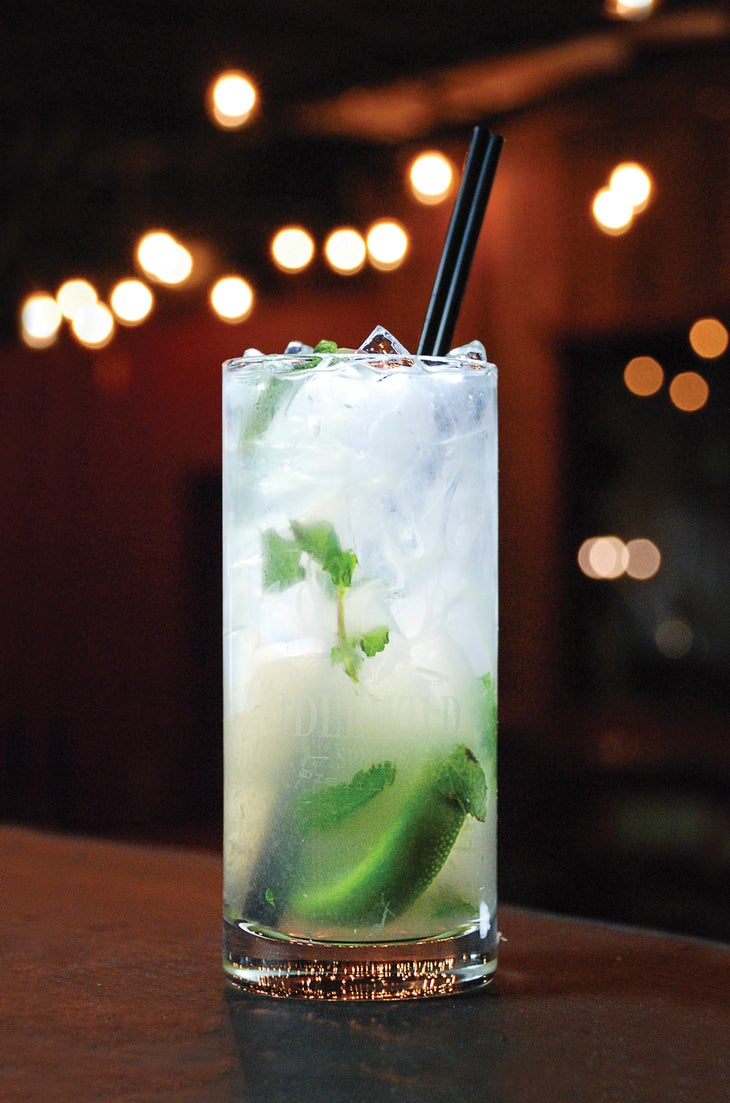 Idlewild was a welcome addition to the après scene when it opened in 2016, and now the distillery crafts its own vodkas, gins, rums, and whiskeys while also creating tasty craft cocktails. The rustic space is cozy, perfect for settling in after a day on the slopes. You can't go wrong, but our favorites are the Idlewild Mule for savory and the Apple Toddy for sweet.
Parry Peak Lofts and Winter Park Chateau B&B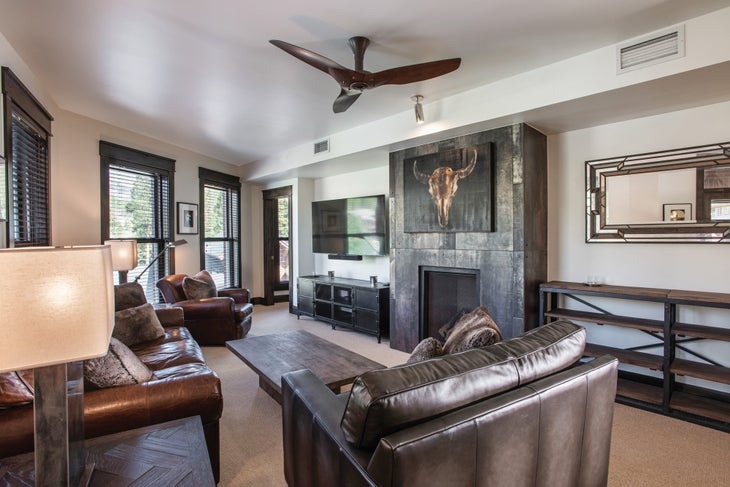 The high-end Parry Peak Lofts are among the newest places to stay, located at the Village at Winter Park. Opt for this location if the priority is first chair. For access to the town's fun and games, the Winter Park Chateau B&B is housed in a historic Victorian four miles from the slopes and offers a free shuttle.
Eat at the Tabernash Tavern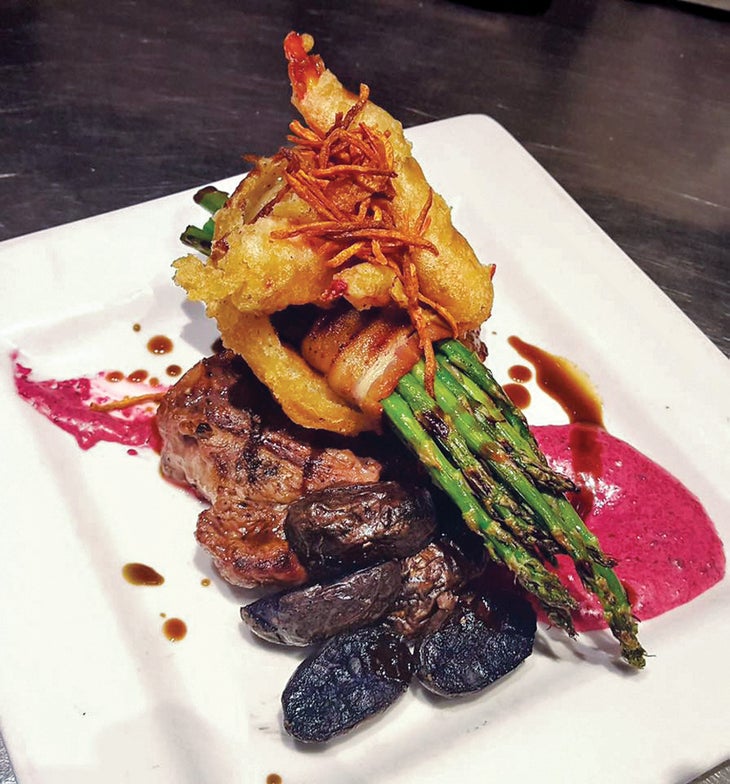 Set around 10 minutes from Winter Park in neighboring Tabernash, its namesake tavern is a dining experience not to be missed. Serving a farm-to-table menu from Executive Chef Alberto Sapien, the tavern is open for a laid-back Happy Hour as well as dinners, featuring an ever-changing menu based on what's fresh and delicious.
Local Tip for Winter Park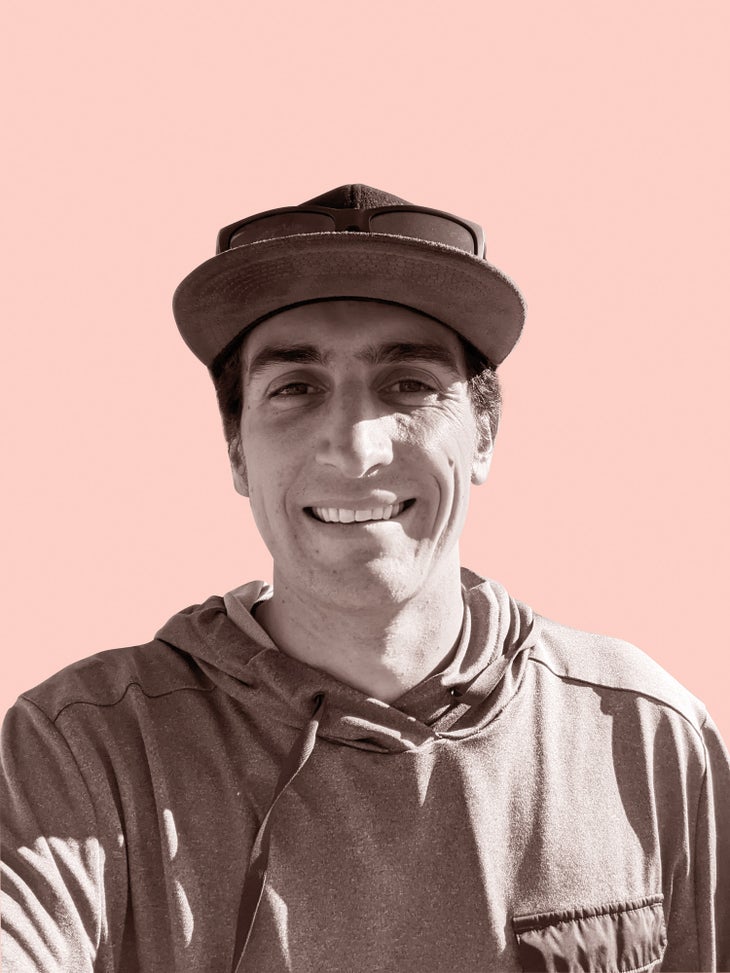 More Guides to Ski Towns