Slopeside Sounds
Ski town music festivals are not just summertime affairs anymore: four melodic events to get you dancing in your ski boots.
Heading out the door? Read this article on the new Outside+ app available now on iOS devices for members! Download the app.
The quiet was not meant to last. Ruffling its feathers, the Grey Jay perched above me seems perturbed by the sudden unmistakable twang it doesn't recognize. The sound comes again, a fifth lower this time, and the Jay takes flight from what it (correctly) perceives to be a rapidly changing scene. It's too bad: My feathered friend is about to miss a helluva show.
Moments later, random notes begin to ring out into the cold air. Adjustments are made as the mandolin, banjo, and guitar are all tuned to their players' satisfaction. Halfway up Steamboat Mountain seems a precarious and frigid place to bring such instruments, yet the musicians seem unfazed. A quick nod and wink passes among the bandmates and their instruments come to life. The warming sounds of bluegrass ring forth. Clad in ski gear, ale in hand, I grin from ear to ear as the annual WinterWonderGrass Bluegrass Festival gets underway.
Each February, Steamboat Springs, Colo., plays host to WinterWonderGrass, a weekend combining award-winning craft brews, skiing, and, of course, bluegrass bands. The three-day event, taking place Feb. 23-25 this year, touts a stacked musical lineup at the base of Steamboat Resort, including names like Leftover Salmon, the Infamous String Dusters, and Elephant Revival. Despite temperatures dipping below freezing and occasional snow flurries, the bands play with exceptional vigor. The crowd is no slouch either. The festival has sold out for the past few years with attendees traveling from far away to dance up a storm, spreading a contagious winter stoke.
WinterWonderGrass' main stage is conveniently located within a snowball's toss of the slopes. With music starting in the early afternoon, it's easy to cut trenches through Steamboat's corduroy all morning, tear up the dance floor in your ski boots after lunch, and sneak back to the hill for some afternoon groomers before the gondola stops spinning.
Smaller, pop-up stages can also be found around the mountain and down in the historic town itself, providing up-and-coming bands with some much-desired exposure. Venues range from intimate to rowdy, encouraging all styles of musicians and fans. In addition to your tickets, be sure to bring your instrument. Numerous workshops and impromptu jam sessions take place around town, so aspiring musicians can develop their skills alongside the best in the business.
And what better pairing for a bluegrass festival than Colorado craft beer? The state is home to a multitude of craft breweries, fueling festival-goers. Bold, intriguing flavors such as coffee stouts and dry-hopped IPAs pair well with the bluegrass tunes. Suds not your style? Whiskey, cider, and mulled wine tastings are also on tap throughout the weekend.
As the festival winds down, I'm not sure if my legs hurt more from carving turns or dancing late into the night. As the final notes ring off the mountains and the band's music gives way to thunderous applause, the skiing and music all meld into one unbeatable mountain experience. 
Upcoming Winter Festivals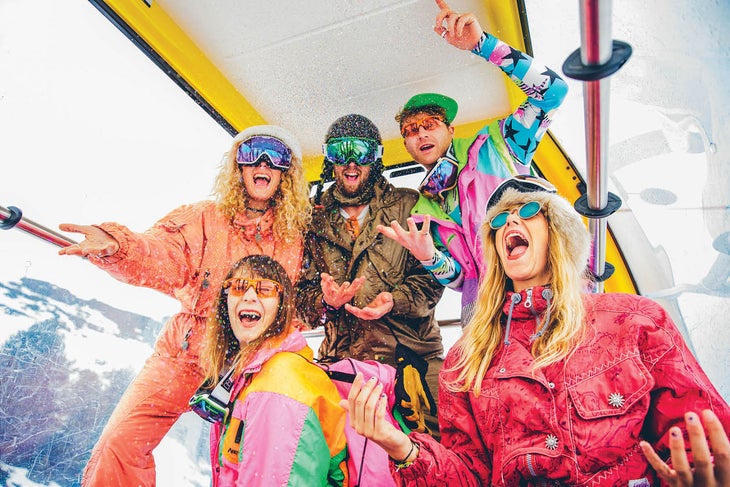 Snowbombing
April 9-14, 2018
Mayrhofen, Austria
The annual spring festival in Mayrhofen is Europe's biggest snow and music festival. Set at 8,497 feet with a backdrop of spectacular, snow-topped peaks, Snowbombing stages internationally renowned DJs and musicians like Liam Gallagher, Rudimental, and Pendulum to play in the festival's unique settings, including an igloo village, a forest clearing, and of course, on the slopes.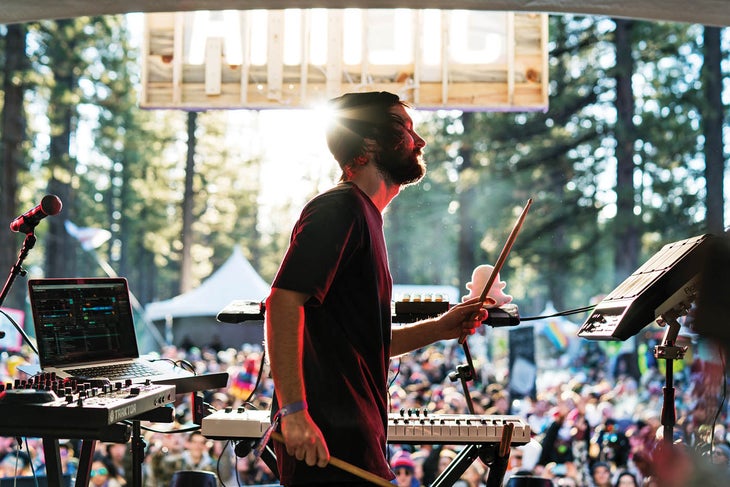 WinterWondergrass Tahoe
April 5-8 
Squaw Valley, Calif. 
The Tahoe-based iteration of WinterWonderGrass has all the same fun and action as its Steamboat counterpart, but touts different scenery and headliners. It kicks off on Thursday with a free collaborative "Welcome Pick" to get everyone in the mood, then features bands such as The Devil Makes Three, Railroad Earth, and The California Honeydrops.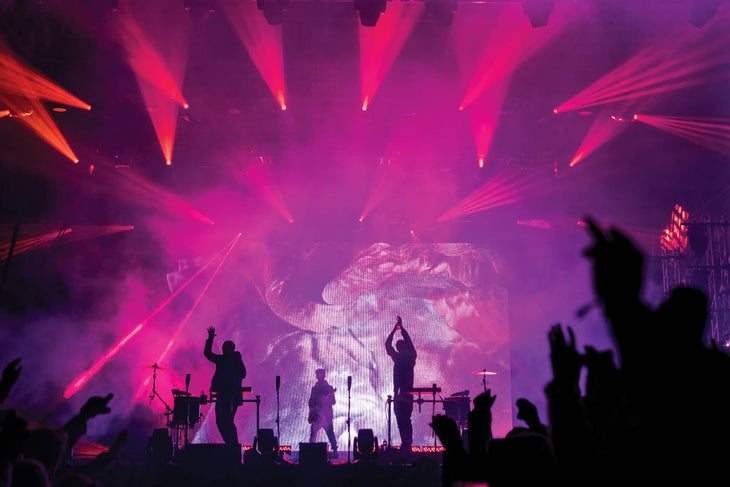 Snowglobe
Dec. 29-31, 2017
2018 dates TBD
Heavenly, Calif.
Ring in the new year with this bass-heavy, electronic-music dance festival that brings in some of the best DJs from around the country. New Year's headliners include Dillon Francis, Travis Scott, and the infamous Zedd. The outdoor dance floor, which sits between the ski slopes and Lake Tahoe, is known for its temperature swings, so bring your layers and your dancing boots.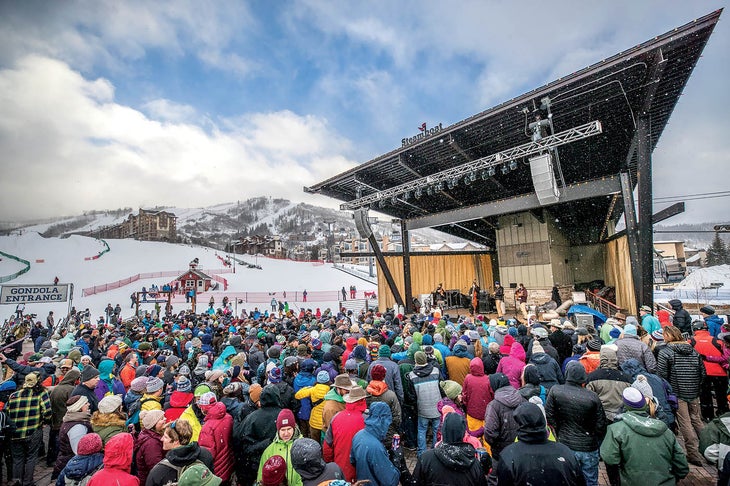 WinterWonderGrass Steamboat 
Feb. 23-25, 2018
Steamboat Springs, Colo.
Showcasing 25 bands and more than 20 craft breweries and cider houses over three days, Steamboat's Winter-WonderGrass is the ultimate tribute to three of our favorite things: music, beer, and skiing. So settle in on a haybale with your pint and take in top bluegrass bands like Yonder Mountain String Band and Elephant Revival. Move fast, as tickets sell out quickly.