Find Out Which North American Resorts Got the Most Snow This Season
This La Niña season delivered generously in some regions, especially during the spring. Better late than never.
Heading out the door? Read this article on the new Outside+ app available now on iOS devices for members! Download the app.
With only a few holdouts—Arapahoe Basin, Mammoth, and Killington—still open across the country at the moment, it's safe to say that the 2021-'22 season is behind us. As far as snowfall went, it was an average to good season, punctuated by copious storms and an April surge out West that let a handful of resorts hang on a little farther into the spring.
Also Read: Visit This Summer-Only Ski Resort in the Alps, Plus 7 More Spots to Make Glacier Turns
It was also a La Niña winter, which basically meant colder temps and more moisture in the northern half of the Western U.S. and into Western Canada. We tallied snow totals across North American resorts to find out which ones made out best in each region. History won't necessarily repeat itself, but it's always good to know who tends to rake it in when La Niña is at the helm.
These Resorts Got the Most Snow During the 2021-'22 Ski Season
Alaska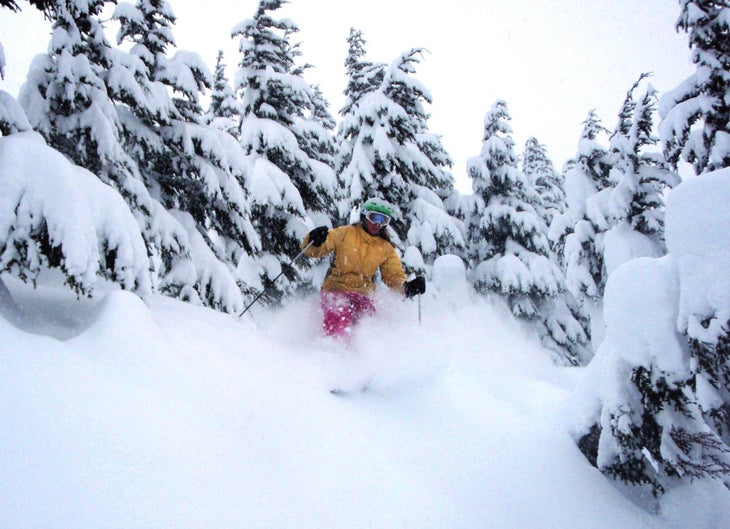 Alyeska, Alaska
Ah, those cold dark winters usually pay off, and they did once again this season with Alaska's biggest ski resort counting nearly 500 inches of snow for the season. It was a solid winter up north, capped by a stellar April, with the snowpack late in the month ranging from 125 to 150 percent of average.
Pacific Northwest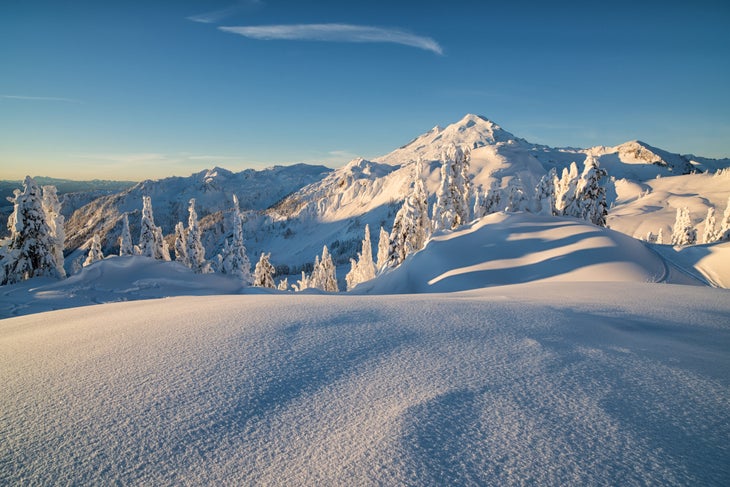 Mt. Baker, Wash.
Once again, April came through for the mountains of Washington state, with several storms adding significant inches to an otherwise feast-of-famine type of winter. At Baker, 127 of its nearly 650 inches fell in April.
Central Rockies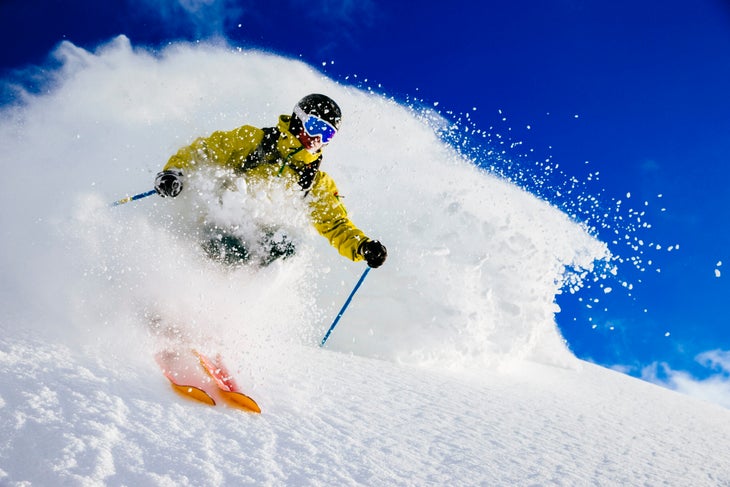 Alta, Utah
The snowfall in Colorado and Utah followed the same general pattern, with some dry spells mixed in with heavy snowfall and a strong finish that kept resorts such as Vail and Solitude open past their originally planned closing dates. For Snowbird, the biggest windfall was in late April, when they got 2.5 feet over a weekend. It was well deserved after the drought that settled in after the Christmas holidays and lasted through February.
California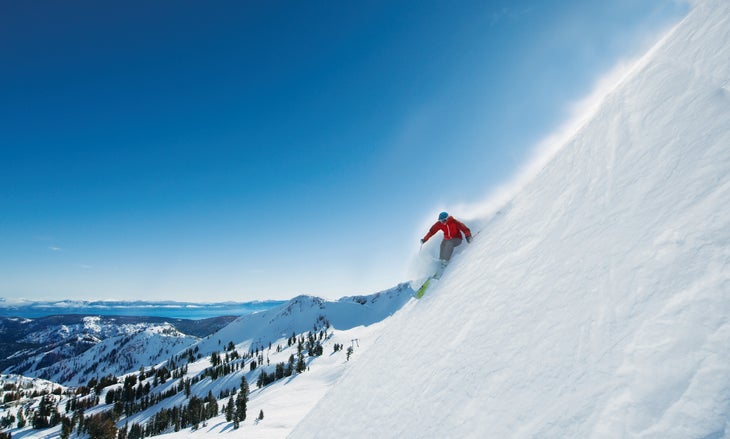 Palisades Tahoe, Calif.
Ski season came in like a lion in California's Tahoe region, which saw one of its snowiest early seasons in history. Then came the drought from January through March, also making records for all the wrong reasons. April saved the day, with a few storms that dropped a couple feet on the area. Mammoth, which is still open for spring turns, has been quickly drying up, although a smattering of early May storms have kept the resort hanging on. The season's snow total as of this writing was 260 inches.
Western Canada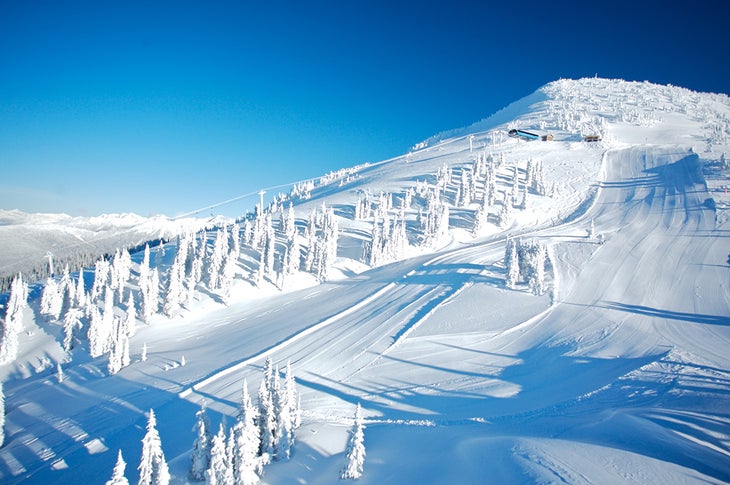 Revelstoke Mountain Resort, B.C.
It was a pretty average winter in British Columbia and Alberta, with better results around Revy and Rogers Pass and slightly less across the Coast Mountains and Whistler. Seeing as it was a La Niña winter, which usually brings plenty of the white stuff to Western Canada, skiers were expecting slightly better bounty. That said, Revelstoke's snow total ranked No. 4 in its recorded history. Banff Sunshine, which closed on May 23, ended the season with a respective 357 inches, and Alberta snowpack measuring 120 percent of average. 
Northern Rockies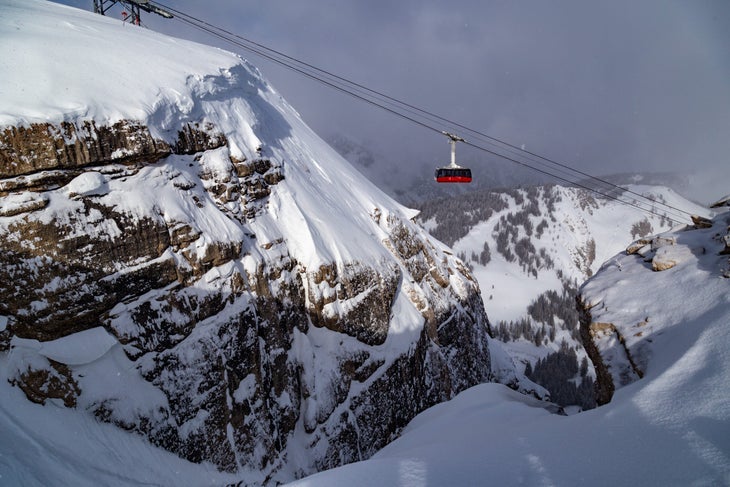 Jackson Hole, Wyo.
It was a very slow start to the season in the northern Rockies, with resorts delaying their openings and skiers wringing their Buffs in frustration and worry. Thankfully Mother Nature delivered toward the end of the month, and the holiday period boosted snow totals to within average range. January was consistent, with Big Sky recording a 10-inch powder day early in the month, then the doldrums hit and February was fairly dry across the region. March returned with a vengeance; Jackson Hole reported 20 inches and Whitefish got 23 inches at the beginning of the month. Things slowed down again in April with some smaller storms here and there until Big Sky got walloped with two feet on closing day. Now that's going out with a bang.
East Coast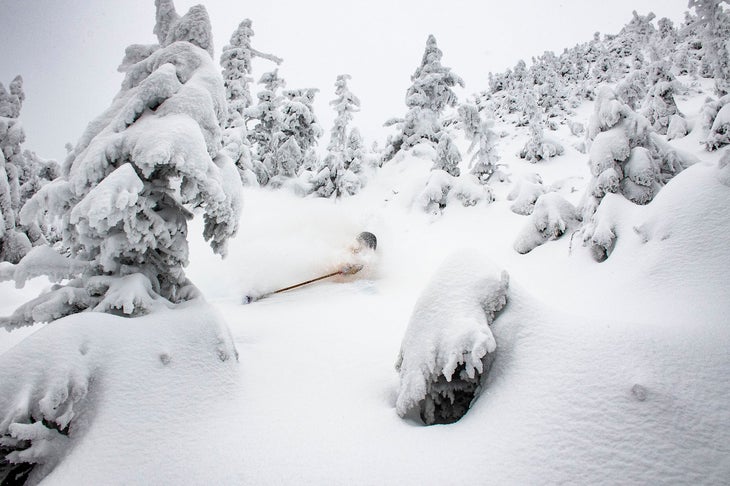 Jay Peak, Vt.
Back East, it was also a pretty average season, snow-wise, characterized by a slow start that picked up incrementally through January, then lost steam until a smattering of mid-March through mid-April storms came through. In Vermont, that late snow boosted totals to close to the annual average snowfall counts, so it wasn't all gloom and doom. 
Honorable Mentions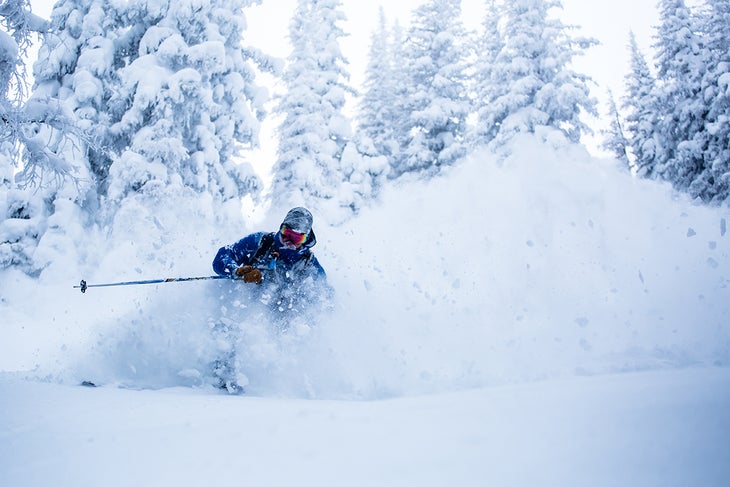 Wolf Creek, Colo.: 385 inches
Snowbird, Utah: 435 inches
Palisades Tahoe: 411 inches
Mt. Hood, Ore.: 521 inches
Kirkwood, Calif.: 313 inches