SOS's Record-Setting Season
It's been the busiest winter ever for the non-profit that puts kids on the slopes.
Heading out the door? Read this article on the new Outside+ app available now on iOS devices for members! Download the app.
At a time when contentious news seems to dominate our screens and minds, Seth Ehrlich is here to bring you some good news about a good cause. "We're having a record-setting season," says Ehrlich, the executive director of SOS Outreach, a national program that helps mentor at-risk kids, while also introducing them to skiing and riding along the way.
During a single week last month, SOS set a record for its busiest week in its 24-year history by bringing more than 1,600 youth to the slopes, driven in part by the launch of SOS's program at Mt. Brighton, Mich., which hosted a group of Detroit kids for their first-time skiing or riding.
Ehrlich emphasizes that, contrary to a common misunderstanding, SOS's mission extends well beyond chairlifts and snow. "Our goal is deliberately wide," he said. "We're looking to do more than just introduce kids to skiing and snowboarding. We're looking to promote the long-term success of the youth we serve." A passionate skier, Ehrlich says there's a side benefit to his group's efforts. "We're also hoping to help secure the long-term success of skiing and riding."
A testament to the unease during the early days of snowboarding, SOS was founded in 1993 with the mission to improve the negative image of the boarding culture in the winter industry. Ehrlich says the group's original energy and love of the mountains continues to fuel its future. "There is no more passionate group of people than skiers and snowboarders. They're motivated to give back to the sport they love," he said.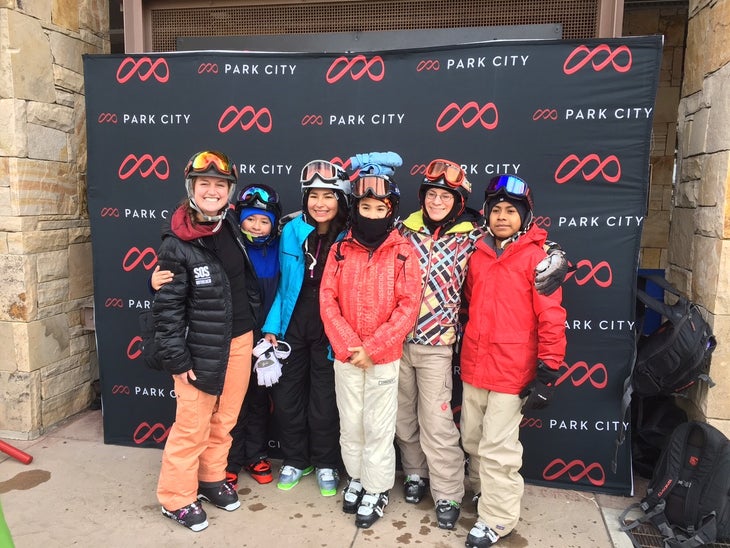 SOS has more than 250 adult mentors and 500 volunteers working with the kids. "It's a very powerful to bring together the mix of these people and their passions. It breaks down a lot of barriers," he said. "And we all know that there isn't a better space than a chairlift to have a conversation."
The Edwards, Colo.-based nonprofit organization operates at more than 30 ski resorts in seven states, "using year-round, outdoor sports to engage underserved students in long-term mentor-based relationships."
Quite simply, "we help kids on the bubble," Ehrlich said. "And there are a lot of bubbles these days."
For more information on SOS and how to volunteer, go here.