The Good Stuff Is Coming
Here's why spring is the best time to lock in your 23/24 Ikon Pass
And here we are—surfing through the sunshine of spring, spraying soft snow while getting a bit spicy on the slopes, finding bliss under a bluebird sky, and looking back on another season full of big sends and days with friends. Then, just when we're full to the brim with stoke, Ikon Pass goes back on sale for the 23/24 season. Now's the time to grab the electric current of collective joy and charge up another season of mountain fun, because The Good Stuff is coming your way.
Everywhere You Want to Be
At over 50 of the best ski destinations in the world, from West Coast to East, Canada to the European Alps, Japan to Australia to Chile and beyond, fun lives everywhere you want to be. Build out your bucket list and turn 23/24 into one nonstop bash. We're talking about legendary landscapes like Aspen-Snowmass, Steamboat, Mammoth Mountain, Jackson Hole, Sun Valley, Chamonix, Niseko, and many, many more. As you carve and cut, crush powder and snap iconic photos, the mountain memories you make will last a lifetime.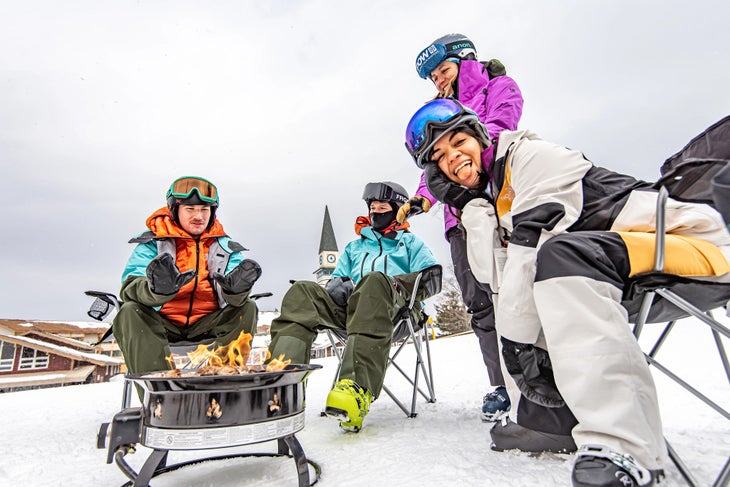 Claim the Best of Spring
As always, spring is the season to lock in every inch of The Good Stuff. Take advantage of the best prices of 23/24 while scoring limited-time promotions that add up to big savings.
Renewals
Returning pass holders can claim up to $100 in renewal discounts. It's time to call the posse, pull out the calendar, and start picking dates for shred sessions and bucket-list mountain missions.
Child Passes
Pass the passion down by sharing your favorite winter wonderlands with the little rippers and gnarly groms in your crew. When you buy an adult pass, save up to $200 on child passes.
Ikon Pass Travel
For a limited time, this exclusive Ikon Pass perk is even better. Buy a 23/24 Ikon Pass and save $100 on every vacation booked through Ikon Pass Travel before May 5.
Payment Plan
Buy now, and pay your way with a payment plan by Affirm. Claim a season of adventure for as little as $0 down and 0 percent APR, then split the payments over three, six, or nine months.
Buy Now, Ride Now. Like, Right Now.
It's one of the best snow seasons on the books across the West Coast, Utah, and Colorado, so the 23/24 Ikon Pass won't make you wait for next winter: until April 10, drop into the spring 2023 goods with immediate spring access to five destinations and a total of 12 mountains by April 10. With such deep snow, lifts will be turning while we all ride into deep, sun-drenched days. This is the year to go from June gloom to a booming June goggle tan.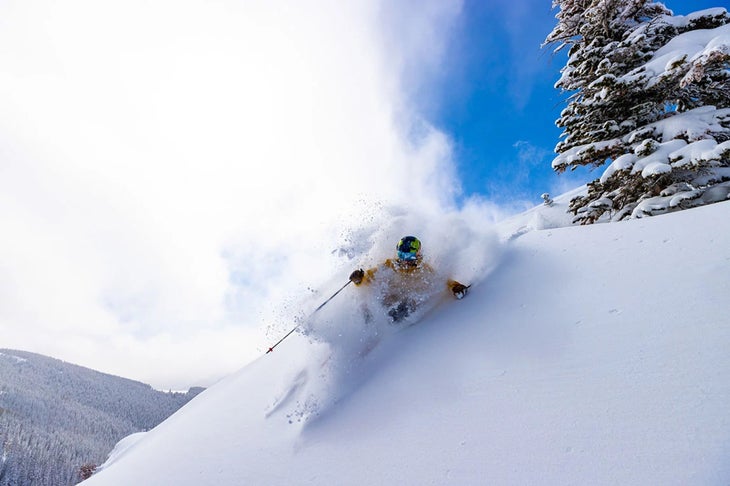 The Good Stuff Keeps Getting Better
All 23/24 pass holders will get kitted out with brand-new access to exclusive media and gear partners. First, Outside+ is unlocking inspirational, award-winning content for the mountain community. Score a free one-year subscription to content that keeps you cruising (a $59 value).
Another new bonus for 23/24 Ikon Pass holders: exclusive and limited-time discounts from The North Face and Smith.
Drop in on the best styles of the season with 20 percent off The North Face when purchasing $200 or more on thenorthface.com. And get spec'd out for sun-drenched winter fun with two discount codes to Smith. Use your first for a new pair of Smith Eyewear (sun and prescription included) and the second for an additional product from smithoptics.com.
The Good Stuff doesn't end there. As a pass holder, you also get up to ten lift tickets at 25 percent off the window rate for family and friends; exclusive free access to untouched powder and crispy corduroy through Ikon Pass First Tracks; 15 percent off food, beverages, and retail at participating destinations; and a $20 annual membership to Protect Our Winters—helping to preserve the places where we all love to play. Pass holders should also be on the lookout for invitations to special stoke events, exclusive app functions, discounts on lodging, and more.
See ikonpass.com for full details.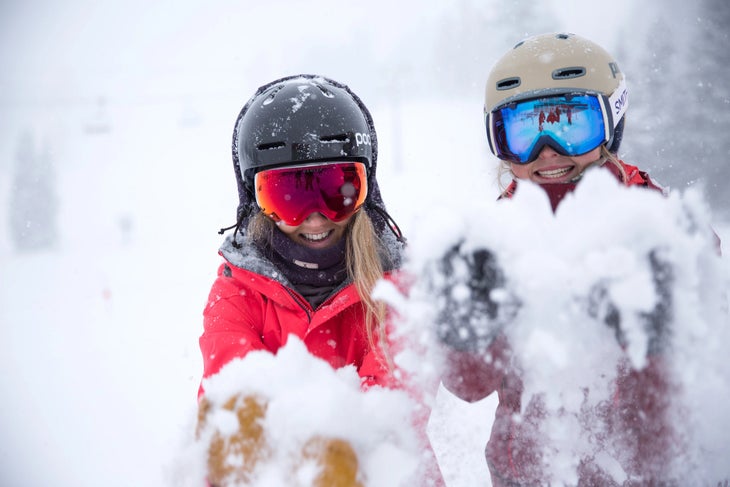 Join the Crew, Risk-Free
From only $259 for an adult, with multiple pass options and special pricing for college students, active and retired military personnel, and registered nurses, there's a season of adventure waiting for everyone.
Of course, every Ikon Pass purchase is risk-free. Once your purchase is made, you have the option to defer any unused Ikon Pass by December 14 for credit toward the price of a 24/25 Ikon Pass—no questions asked. And for extra peace of mind, additional coverage can be purchased through Spot Insurance.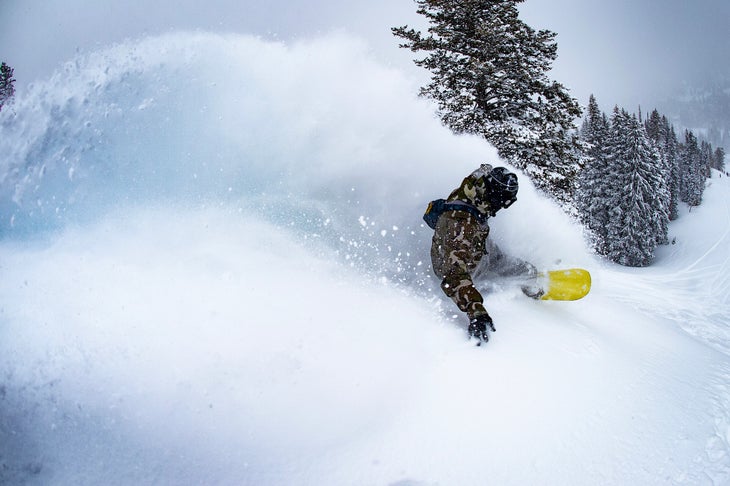 Come and Get It
The 23/24 Ikon Pass is now on sale. From East Coast to West, across Canada, the European Alps, and on through New Zealand, Chile, and beyond, adventure awaits. United by a love for all things mountain, the globally connected crew of Ikon Pass holders has access to over 50 unique destinations worldwide, full of new cultural experiences, high fives, deep days, and memories that stay. Come discover all the good stuff that's waiting for you.
---
The Ikon Pass welcomes skiers and riders to a community of inspiring mountain destinations and the people who live and play among them across the Americas, Europe, Australia, New Zealand, and Japan. Brought to you by Alterra Mountain Company, the Ikon Pass unlocks adventure at more than 50 iconic and unique ski destinations.