Trading Skyscrapers for Southern Summits
Reggie Crist helps city dwellers escape the concrete jungle to ski Chilean powder.
Heading out the door? Read this article on the new Outside+ app available now on iOS devices for members! Download the app.
Exchanging flip-flops for ski boots can be shocking to the psyche but the allure of untracked powder in South America during our summer months has produced some of my most memorable ski adventures.
I first started coming to South America in the late 1980's when my brother and I were training downhill with the U.S. Ski Team. Since then we've made the trip down almost every summer to explore the Andes and experience the culture.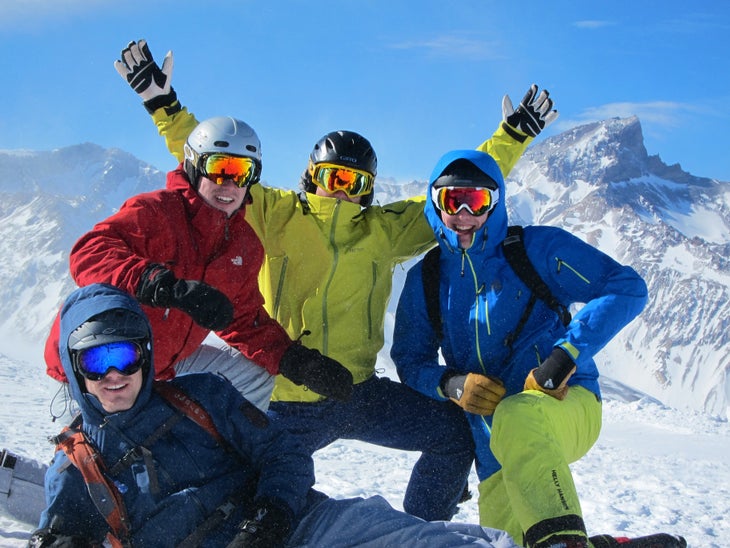 Traveling South for skiing usually requires a red-eye flight to Santiago where a decision must be made to either stay in Chile or hop over the Andes to Argentina. While the mountains are similar in topography the cultures are vastly different. My brother Zach accurately describes the differences; 'If you decide to stay on the Chilean side, you will mingle with more rational-minded people and chances are you will have a more predictable and organized experience. A few too many Pisco Sours might leave you scrambling in the morning but if you follow the condor into the mountains, you'll find the path to memorable adventures. If you choose to make the skip over to Argentina, you'll be welcomed by an exotic culture of romantic people where the Malbec flows like water, the lomo is lean like the women and the snow lays down velvet fields of powder between dramatic granite spires.