Vail Pledges to Deliver a Big Fat "Zero"
Zero waste; zero net emission, zero environmental impact by 2030
Heading out the door? Read this article on the new Outside+ app available now on iOS devices for members! Download the app.
Vail Resorts, the world's largest resort operator, tends to speak in epic superlatives and launch mega-programs that break trail for the ski industry. That held true this week when Vail Resorts announced its ambitious Epic Promise for a Zero Footprint environmental initiative, which targets "zero net emissions by 2030, zero waste to landfill by 2030 and zero net operating impact to forests and habitat," all in the span of 13 years. 
"The environment is our business, and we have a special obligation to protect it," Rob Katz, chairman and chief executive officer of Vail Resorts, said in the Zero Footprint announcement. "As a growing global company so deeply connected to the outdoors, we are making a commitment to address our most pressing global environmental challenge and protect our local communities and natural resources."
With 14 mountain resorts and urban ski areas under its flag, Vail's environmental impact is larger than most—but then again, so is its ability to deliver meaningful environmental offsets. But perhaps the biggest impact of this giant new program will be to inspire, or help inform, other resorts to follow suit. 
Vail plans to meet its objectives by switching completely to renewable energy, improving recycling and compost systems, collaborating with outside vendors to reduce landfill-only packaging, and restoring an acre of forest for every acre of forest displaced by the company's operations.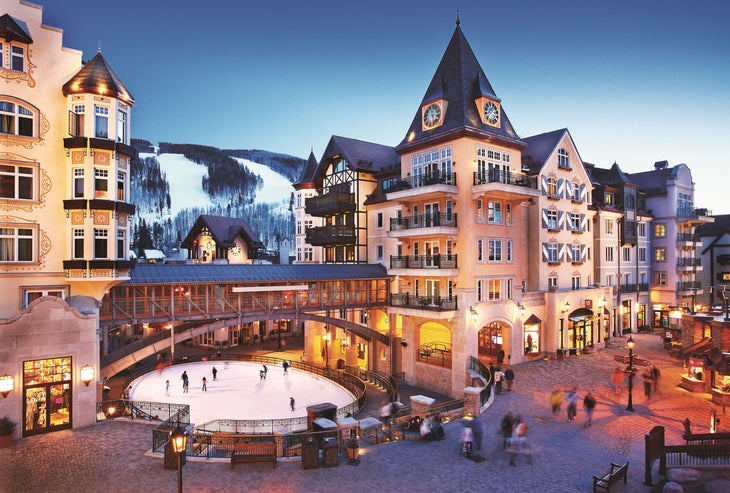 Since 2008, Vail has already achieved a 19 percent reduction in electricity and natural gas use and a 40 percent waste-to-landfill reduction across its total operations. 
"Committing to green energy is not only good for the environment, but it's good for business," Katz said. "We talk about an environmental goal of needing to use less, but that's an important business goal too. It means we are being smart about the resources we use … particularly when the environment is both our product and our passion."