Shiffrin Wins First Career GS Medal at World Championships
The phenom now focuses on Saturday's slalom competition, which she very well could win. Not bad for a racer who turns 23 next month.
Heading out the door? Read this article on the new Outside+ app available now on iOS devices for members! Download the app.
Taking advantage of the fastest second run of the day in the giant slalom, Mikaela Shiffrin earned a silver medal today, her first GS podium at the Alpine Ski World Championships. Shiffrin finished third in the first run, but nailed the second, showing her trademark strong finish at the bottom of the course to land the silver in St. Moritz.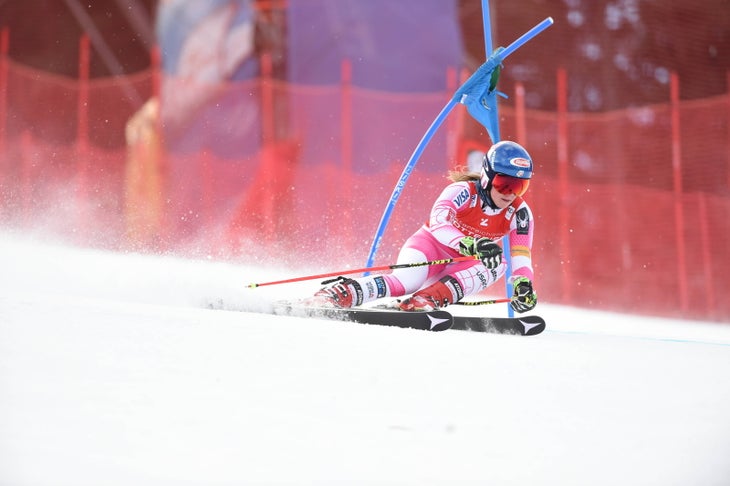 "First run, I felt like I left something out on the hill, but second run I really feel like I attacked," the young racer said. "It was really fun to ski." France's Tessa Worley won the GS gold, and Italy's Sofia Goggia finished third. Megan McJames, from Park City, was the only other American to qualify for the second run, finishing 21.
It was a sunny day at the FIS Alpine World Championships in St. Moritz, with the course taking a bit of a beating, but holding up well. "Sometimes it gets really peely with the sun baking the surface, but there was something underneath, and I was almost surprised with how good it was," Shiffrin, racing out of Eagle-Vail, said.
Shiffrin, and American race fans, now look to Saturday's slalom, the final competition at the Worlds. The two-time defending slalom World Champion said her GS silver medal turbo-charges her confidence in the slalom, her strongest discipline. "It's not so hard to carry momentum when you have good momentum going. I'm just going to try to ride this wave, get a little training tomorrow, and then go out and try to attack on Saturday," Shiffrin said.
The U.S. women's GS silver was preceded by a downhill bronze by Lindsey Vonn. She finished .45 of a second behind Slovenia's Ilka Stuhec earlier at the Championships, but Vonn landed in the record books as the oldest female ever to medal at the prestigious event.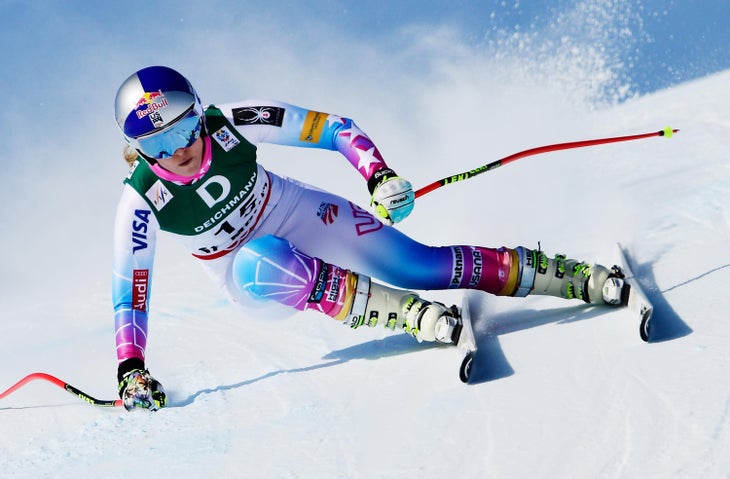 Vonn, 32, noted that it's been a battle coming back from a training injury, but also very rewarding to fight the odds to earn a medal. "I'm very satisfied. It's been a tough year for me coming back from my arm injury. Definitely struggled with my confidence there for a little bit, but I fought back and today a bronze medal feels like gold to me," Vonn said. "It's my seventh World Championship medal, and I now have every color in downhill, so I'm very proud of what I did today."
Training at Copper Mountain earlier this season, Vonn broke her right arm and has not fully recovered, rigging up her pole in the meantime. "It's not getting any better, but it's not getting any worse so I'll just keep using tape on my pole until the end of the season," she said. "And then I can do more rehab when I get done with the season, and hopefully it gets better.
Led by Vonn (Vail, Colo.) four Americans finished in the top 15 in the Downhill event. Laurenne Ross (Bend, Ore.) placed fifth, Jackie Wiles (Aurora, Ore.) tied for 12 and Breezy Johnson (Victor, Idaho) finished 15th.
Ross said she left the finish areas knowing that she didn't hold anything back. "It's World Champs, so it's all or nothing. So I knew I had to give it everything I could and I had to leave it all out on the hill," she said. "So I approached it with that sense. I didn't want to have any regrets."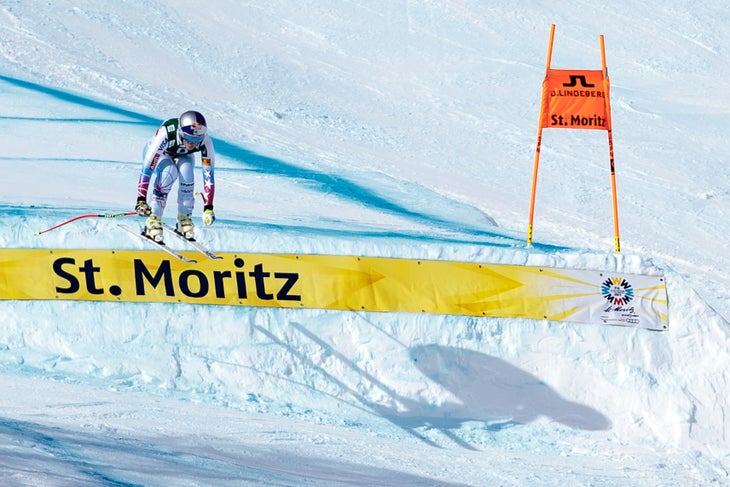 Much like in golf, when the top players ramp up each year for the majors, Vonn is looking ahead to the 2018 Winter Olympics in Pyeongchang next February. "We still have more World Cup races this year, but I'm going to do my best to be prepared for the next Olympics," she said.
For an inside look at America's finest ski racer, along with her napping habits, head here. 
Vonn is finished competing at the Worlds. Medal hopes for the U.S. are now led by Mikaela Shiffrin in the slalom and giant slalom later this week. 
Shiffrin also looks to be in line to win the overall World Cup standings. With Swiss rival Lara Gut injuring her knee earlier at the Worlds and now out for the season, Shiffrin sits atop the standings with 1203 points, followed by Gut at 1023, and Sofia Goggia of Italy with 789.
When Shiffrin won her first World Cup race at the tender age of 17, some Euro race insiders sniffed that it was a fluke. Then she went on to quickly win another, becoming the first U.S. woman to win two World Cup races before turning 18, silencing the unbelievers.