The Southern Hemisphere Is Open For Skiing, And It's Going Off
Skiing is back for international travelers south of the equator, and the season is off to a very snowy start. Summer trip, anyone?
Heading out the door? Read this article on the new Outside+ app available now on iOS devices for members! Download the app.
Kinda like happy hour, there's always skiing somewhere. And right now, that's the Southern Hemisphere, where the season has kicked off within the last month in Chile, Argentina, Australia, and New Zealand.
So how's it going at these resorts that are finally back open to international tourism for the first time since the pandemic? Pretty darn well. Australia has seen record snow totals, with many resorts opening ahead of schedule thanks to good conditions. It's also been looking fine in Chile, where Portillo opened a week earlier than scheduled thanks to several early-season storms.
Go Deeper: Let This Ski Pro Introduce You to the Best of Southern Hemisphere Skiing 
Thinking of pulling the trigger for a summer (er, winter) trip? Right on. Your Epic, Ikon, or Mountain Collective pass get you access to four out of six of these resorts, so that's some incentive. And while the pandemic travel bans have all been dropped, there are restrictions around vaccines, testing, and quarantines, so check before you go. Here's the state of skiing down south this summer.
Top 6 Places to Ski in the Southern Hemisphere Right Now
Portillo, Chile
Dates: June 18-Sept. 18, 2022
It's snowing, and if it keeps on going, the 2022 ski season just might be one for the record books. As of publishing, there's 60 inches at the resort in central Chilean Andes near the Argentina border. A typical ski season sees about 300 inches, and the resort's only been open for a few weeks. Need a last-minute reason to go? Kim Reichhelm's guided ski camps are top-notch, with small groups, personalized attention, and, in her 13th season at Portillo, coach Kim knows all the inside intel. The next camp starts on Aug. 6.
Valle Nevado, Chile
Dates: June 30-Oct. 2, 2022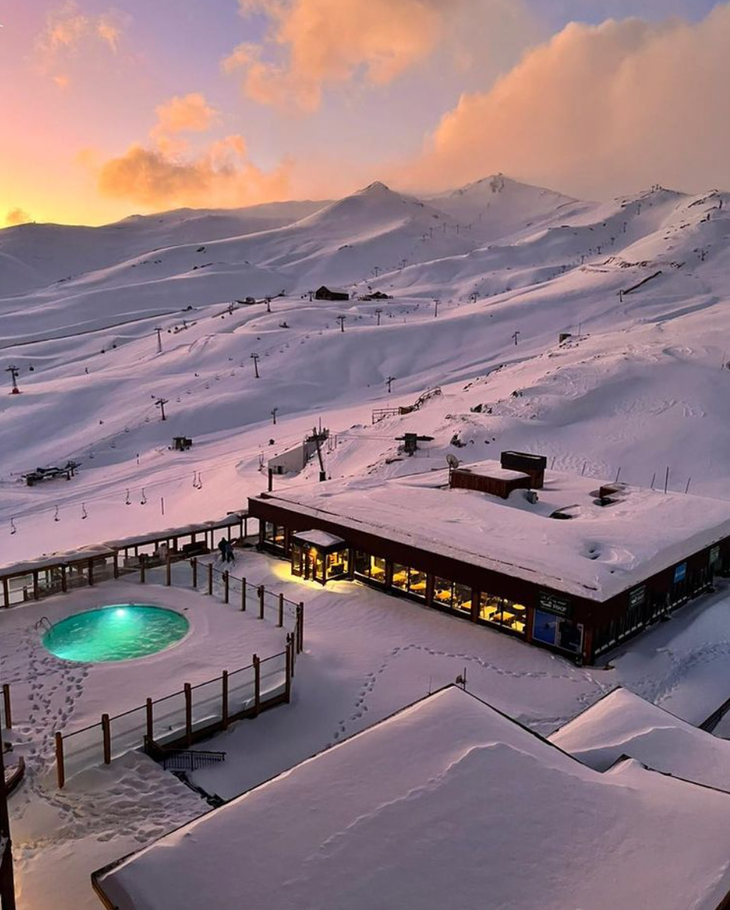 Early-season storms have helped the resort to a good base for opening day, and the resort currently reports that 32 inches have fallen to date. Got an Ikon Pass? Valle Nevado is on it, with full pass holders getting seven days here and Base Pass holders, five. Mountain Collective pass holders get two days, plus a 50-percent discount off additional days.
Catedral Alta Patagonia, Argentina
Dates: June 17-Oct. 9, 2022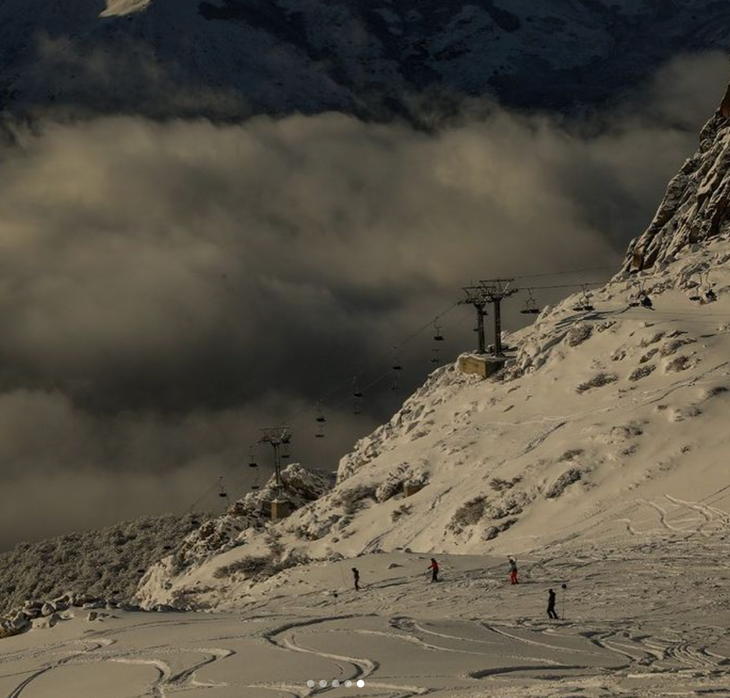 South America's largest ski area, Catedral has gotten hit with multiple storms over the last several weeks, causing the upper mountain to close due to avalanche risk. The place hasn't even been open a month. Once mountain ops can get things under control, it looks to be a banner winter at the 3,000-acre resort in southern Argentina's gorgeous Lake District.
Perisher, Australia
Dates: June 3-Oct. 3, 2022
Australia's Snowy Mountains, home to Perisher, are living up to their name so far this season, with 40 inches falling since opening day last month, and several feet in the run-up to the season. Cold temperatures have bolstered conditions, and most resorts in the region are hoping for a long, deep winter to help offset a couple of seasons derailed by Covid and low snow. The country reopened to international tourism at the end of February. Perisher is on the Epic Pass, and pass holders get unlimited access on their 2021-'22 pass.
Thredbo, Australia
Dates: June 10-Oct. 2, 2022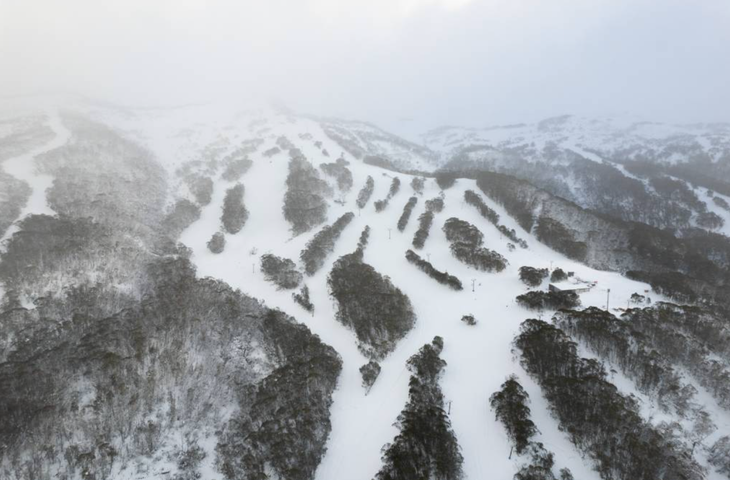 When Thredbo opened last month, the Snowy Mountain resort had already seen several early-winter storms, and claimed over 50 inches of snow as a base on opening day. As of press time, 13 of the resort's 14 lifts are turning. "We believe this is the best start to the snow season since the year 2000 but if it keeps on snowing, then this could break even more records," resort marketing manager Caroline Brauer told The Canberra Times. Thredbo is an Ikon Pass partner resort, offering seven days on the full pass and five days on the Base.
Falls Creek, Australia
Dates: June 4-early Oct., 2022
It's a good sign when a ski area opens 100 percent of its terrain a mere two weeks into the season. When does that ever happen? That's the scenario at Falls Creek, in Australia's Victorian Alps, where the resort is currently running at 100 percent after early-season snow facilitated the opening of all 14 lifts and 90 trails. Falls Creek is also on the Epic Pass with unlimited access for pass holders.
Coronet Peak, N.Z.
Dates: June 16-Sept. 25, 2022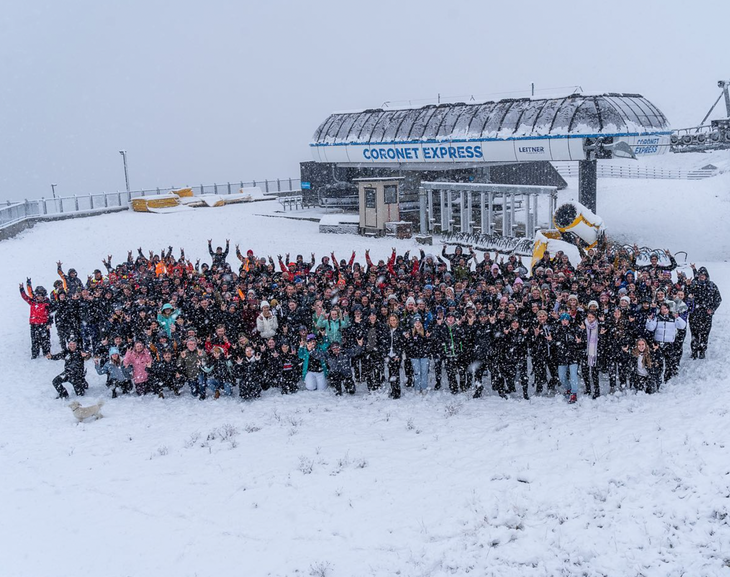 This South Island ski field near Queenstown opened a day early for the 2022 season after a huge storm blew through, dumping three feet of snow on the ski resort. Nearby Mt. Hutt, which shares lift ticket privileges with Coronet, actually had to delay its opening day due to too much snow. That resort opened on June 17. Even better, New Zealand, which had some of the strictest pandemic travel restrictions, opened to tourism in May. These Ikon Pass partners offer seven and five days on the full and Base passes, respectively.