Breast Cancer Survivors Rally in Crested Butte
News
Heading out the door? Read this article on the new Outside+ app available now on iOS devices for members! Download the app.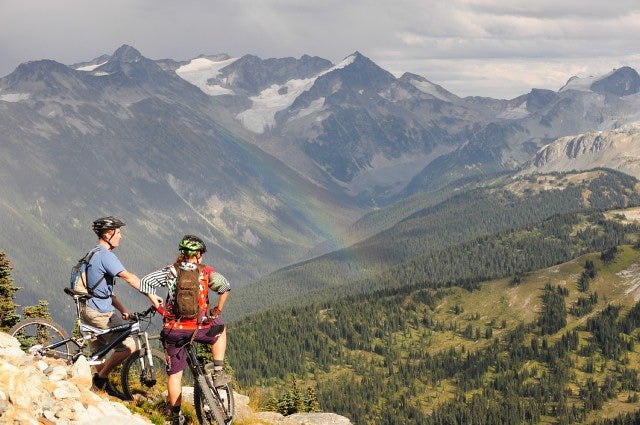 Crested Butte, CO Sept. 2–Last Saturday, August 28, a misty morning greeted some 200 hikers who gathered in Crested Butte, CO, for the first-ever Mt. Crested Butte Peak Hike. The climb was a charity event to raise money and awareness for the fight against breast cancer. Among the hikers were nineteen breast cancer survivors and their supporters, both family and friends, who geared up to conquer the 12,162-foot peak.
Each participant pledged to raise at least $100 for the cause. The event's goal of $20,000 was crushed with donations and pledges totaling more than $43,000 and still counting.
"The success of the event goes far above the amount of money raised," said co-organizer of the event, Dana Mulitz. "My personal goal is the power that the whole event gives you. Hiking a mountain with a lot of people who have been through the same kind of personal tragedy, whether they've lost friends or relatives or have had breast cancer themselves, is amazing. It's very empowering."
The first group reached the summit shortly after 8:30 a.m. with cheers and tears of joy and triumph. The cries of elation demonstrated the powerful accomplishments that the participants felt they had achieved through hiking for themselves and for loved ones.
"It's been almost two years for me since having cancer," said one woman after reaching the summit. "This just goes to show you that you really can recover." The misty morning of hiking was followed by an afternoon of sunshine, raffles, and prizes for the top three fundraisers. Cheryl Ryan, a Crested Butte local and breast cancer survivor, raised the most money, coming in with $3,620.
Crested Butte will host the Peak Hike next year, however, the dates have not yet been determined. To find out how you can be involved in the fight against breast cancer, contact The Fund at (415) 543-2975, or visit their website at www.breastcancerfund.org.