Maier Leads In World Cup Wins
Advice
Heading out the door? Read this article on the new Outside+ app available now on iOS devices for members! Download the app.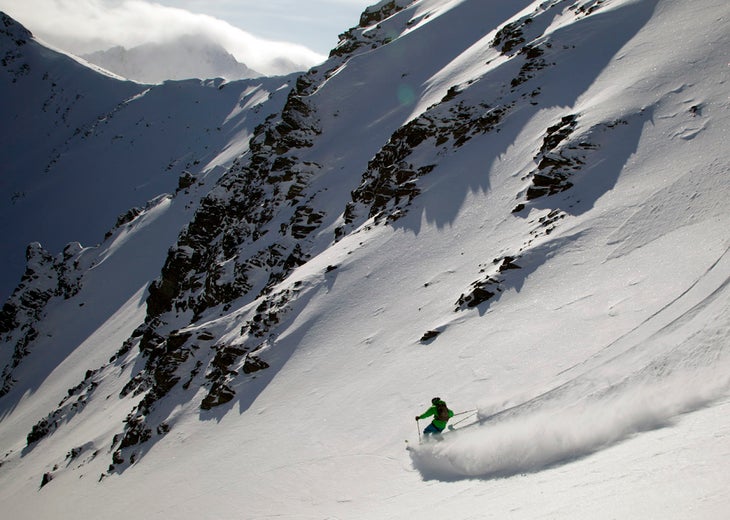 Todtnau, Germany, Feb. 5 (AP by Erica Bulman)–Hermann Maier dethroned Franz Klammer as the most successful Austrian in Alpine ski racing, getting his 27th career World Cup win in a giant slalom Saturday.
The former bricklayer from Flachau got his ninth victory of the season and moved past Klammer on the career wins list into a fifth-place tie with American Phil Mahre. Sweden's Ingemar Stenmark hold the record with 86 wins.
"This was a great day for me to beat Klammer's record," Maier said. "I'm very proud of the record, but the most important thing for me is to keep on winning."
Klammer won 25 downhills and one combined from 1973-84, while Maier has won six downhills, eight giant slaloms, 12 Super-Gs and one combined.
Second behind teammate Benjamin Raich after the opening leg, Maier rallied with a swift second run down the steep Ahornbuehl course for a winning two-run time of 2 minutes, 13.75 seconds. It was his third giant slalom win this season.
Sweden's Fredrik Nyberg was second at 2:14.61. moving up after finishing seventh in the opening run.
"For sure this was an important result for me," said Nyberg, climbing the giant slalom podium for the first time since winning in Breckenridge, Colo., in 1997. "I'd been struggling a bit in the giant. I was really mad in the second leg because it was really turny and I don't like that. I guess my anger fired me up properly for the run."
Reigning World Cup giant slalom champion Michael Von Gruenigen, third after the opening leg, held his position with a two-run time of 2:14.77.
The 21-year-old Raich, seeking his first victory in over a year, had a disappointing second run and fell to fifth.
Norway's Kjetil Andre Aamodt, hoping to use the weekend's races to gain ground in the chase for the overall title, finished 10th, 1.86 seconds off the pace.
Instead, Maier pulled away even from Aamodt, the only skier who can catch him for the overall to title. Maier, who leads the downhill, super-G and giant slalom standings, has 1,510 points. Aamodt has 1,006.
"My main goal is to maintain my lead in the overall," said Maier, still debating whether to compete in the giant slalom scheduled in South Korea at the end of the month. "I want to win regularly in all the disciplines.
Maier, who lost the giant slalom title last year to Michael Von Gruenigen, has 460 points in the giant slalom standings, 164 more than his Swiss rival.
"You have to hand it to him," Von Gruenigen said. "He's always ahead, and you have to admire his strength."
Copyright (c) 2000 The Associated Press