Women's Superpipe: Grete Still Tops
Online Exclusive
Heading out the door? Read this article on the new Outside+ app available now on iOS devices for members! Download the app.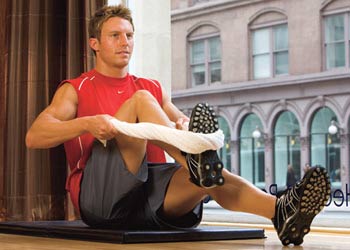 ASPEN, Colo.—Boosting higher than any other woman in this afternoon's superpipe competition, Grete Eliassen won back-to-back X Games golds, and her second top podium finish in as many weeks.
Unwelcome powder was the story of the day again, as a thick curtain of snow fell throughout the day and low clouds limited visibility. The conditions slowed competitors down, but Eliassen focused her run on big straight airs to impress the judges.
"In the middle of my runs I was going slow and there just wasn't anything I could do about it, she said afterwards. "I wanted to go as big as possible and separate myself from the others that way.
Silver-medalist Sarah Burke took the opposite approach. While Eliassen kept the spins to a minimum, Burke pushed for technical tricks, including several early 900s (two-and-a-half spins) and an alley-oop 720 (two full, uphill spins). The strategy was good enough for second, but on some of her runs Burke couldn't generate enough speed to get all the way around and fell.
"I knew I wasn't gettin' out of the halfpipe, but I had to go for it and it didn't happen, said Burke. "It was dead slow.
Unlike the men's event, where athletes get two runs, the women's event happened in an hour-long jam format. Skiers went one-after-another, getting as many as five runs in. Frenchwoman Marie Martinoud-Routin finished third. "I had my husband waxing my skis each run, she said.
While Routin returns to France and Burke heads to Utah for an all-women freestyle competition next weekend, Eliassen was just looking forward to some R&R: "I'm going home to lie on my couch and rest my shins. They're killing me.
RESULTS
1. Grete Eliassen (Lillehammer, Norway)
2. Sarah Burke (Squamish, BC)
3. Marie Martinoud-Routin (Aix Les Bains, France)
4. Kristi Leskinen (Uniontown, PA)
5. Jess Cumming (Wilton, CT)
6. Michelle Parker (Squaw Valley, CA)
7. Ashley Saba (Waterville Valley, NH)
8. Virginie Faivre (Montreaux Beach, Switzerland)
9. Jen Hudak (Park City, UT)
10. Gina Gmeiner (Steamboat Springs, CO)