Nikolai Schirmer's Endless Winter
One Norwegian pro skier's quest to become a better skier and produce less carbon dioxide emissions in the process.
Heading out the door? Read this article on the new Outside+ app available now on iOS devices for members! Download the app.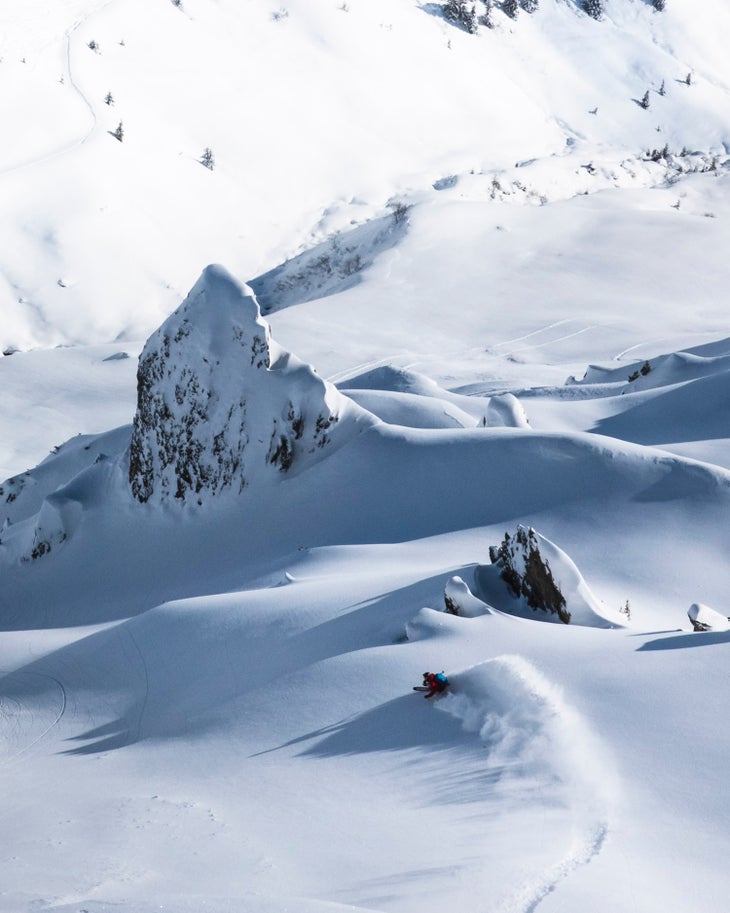 Being a skier is hard on the environment, and being a pro skier and filmmaker is even harder. Between air travel, car travel, helicopters and chairlift riding, it's easy to see that skiing while trying preventing climate change can be a hard needle to thread. But Norwegian athlete and filmmaker Nikolai Schirmer is trying to reduce his carbon footprint while becoming an even better skier.
But for Schirmer, a former lawyer from Tromsø, Norway, becoming a better skier might actually be harder than his goal of cutting his annual carbon dioxide emissions by 28 tons. The Norwegian has put down a number of impressive freeride lines throughout the proving grounds of British Columbia and Alaska, and by choosing not to visit either of those places and stay in Europe for the season, he'll have to stay extra creative to demonstrate improvement by his own high standards.
Schirmer, just skiing: PERKS
While it's hard for the pro athlete to really escape his desire to travel to ski big lines and deep snow, Schirmer finds a number of ways to get where he wants to go while emitting less carbon dioxide emissions in the process. His ability to do so should inspire us all to keep skiing and pollute less, even if we can't shred Austrian spine lines quite like he does in episode two.
To learn more about Schirmer's project, follow him on Instagram @nikolaischirmer.
Endless Winter Episode 1: Skiing where the Sun Never Rises
Endless Winter Episode 2: Saving the Planet and the Deepest Winter in a Decade