Watch One of the Greatest Snowboard Movies of All Time With Your Favorite Shredder
'The Art of Flight' is now available with your Outside+ membership.
Heading out the door? Read this article on the new Outside+ app available now on iOS devices for members! Download the app.
"The Art of Flight" is available to all Outside+ members, part of an extensive library of adventure sport films, including the Warren Miller archive, found in the Outside app. Watch the full film, or download the app here. 
The Art of Flight is a gorgeous film. Period. Not just for a snowboard film, but for any film. The cinematography is of a level—and budget—that outdoor films rarely achieve, with moving images rivaling those of a show like Planet Earth. However, in this case, the shots aren't simply of sweeping landscapes; rather, they're of renowned snowboarder Travis Rice and his buddies snowboarding through said landscapes. And the landscapes in question are snow-covered and steep and often terrifying.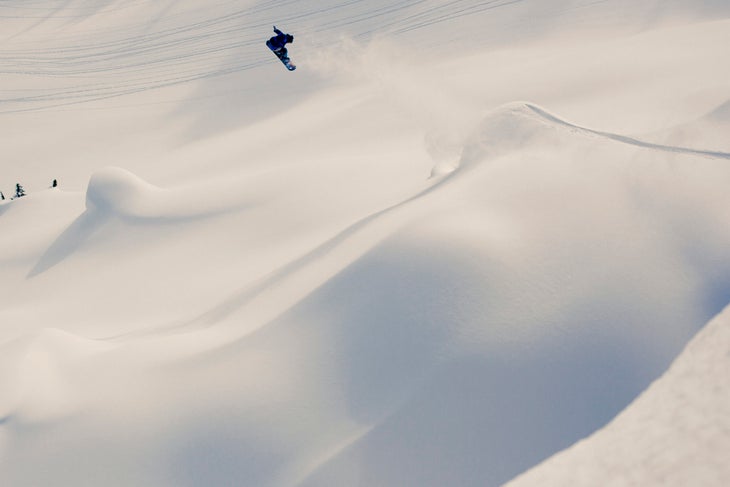 The hourlong film is a diary of Travis and his snowboarding royalty pals—Jeremy Jones, Mark Landvik, Pat Moore, to name a few—as they traverse the globe in search of incredible and awe inspiring terrain to ride. Granting a generous peek behind the curtain, the film documents the highs and lows as the crew jets between Alaska, Chile, Jackson Hole, British Columbia, and Aspen, to ride the unrideable and build the biggest jumps imaginable.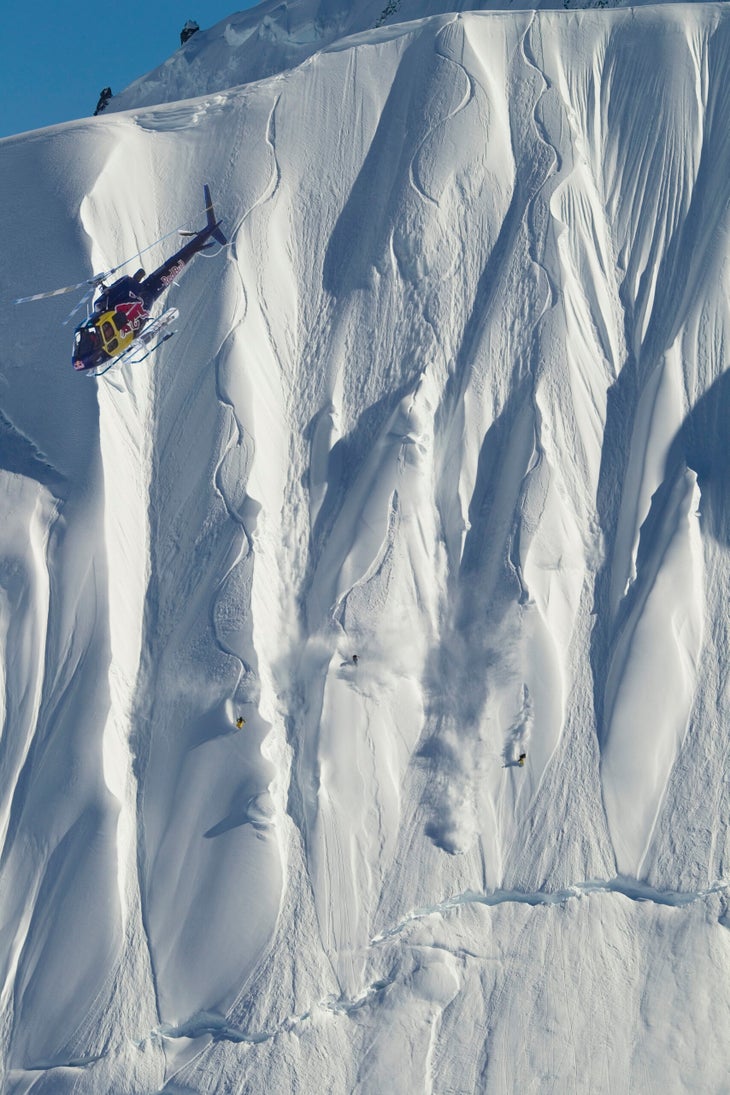 In contrasting styles, the action in The Art of Flight is filmed with a mix between striking slow-motion and POV GoPro. Watch through Travis's eyes as he traverses a spine with thousand-foot drops on either side, and then cut to the RED camera slow-mo footage of Travis knifing his way down an Alaskan face. The result is mesmerizing, whether it's a first descent near Antarctica or a halfpipe session in Aspen, and it imbues the film with an energy and quality that is rare amongst outdoor films.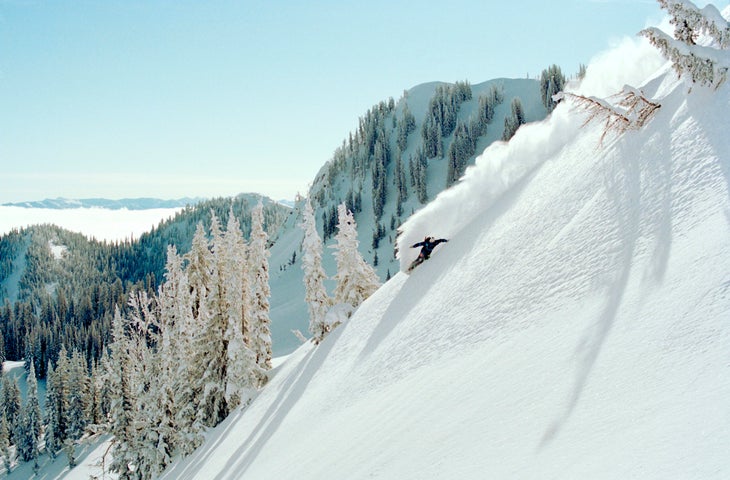 As incredible as the snowboarding is—and it's spectacular—The Art of Flight's breathtaking cinematography might be the real standout, capturing Alaskan mountain ranges, glacial landscapes, and even a volcanic eruption. These remarkable images underpin a clear outdoor and environmental message, since the ski and snowboard industry has been no stranger to the effects of climate change. Yet the film doesn't come off as preachy, balancing its environmental messaging with world class snowboarding and goofy antics that pepper any snowboard film. No matter how high the budget or how slick the production, The Art of Flight is still a snowboard film at heart, and a damn good one at that.