Booze of the Month: Underwood Wine
No fuss, no muss wine that tastes like spring skiing.
Heading out the door? Read this article on the new Outside+ app available now on iOS devices for members! Download the app.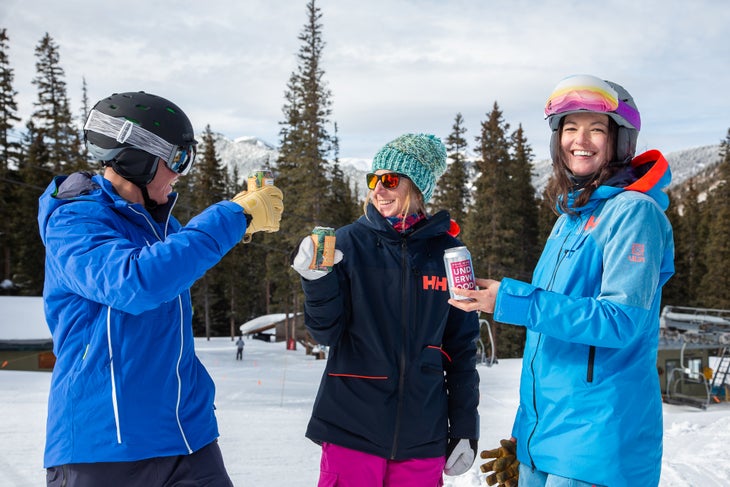 Over here at SKI Magazine, we've been on a can kick. Maybe it's because cans are more packable and convenient, or maybe it's because drinking booze out of cans just makes us feel a little more in touch with our ski bum roots. In terms of wine, it's likely both. So when it came time to stock up on vino for our thirsty crew of testers at this year's SKI Magazine ski test in Taos, NM, we grabbed a few cases of Union Wine Company's Underwood Wine and headed for the hills. 
While the Oregon-based Union Wine Company isn't exactly as native to the skiing world as, say, PBR and whiskey, the brand shares a mission and values that seamlessly translate to the slopes. The company was founded in 2005 by Ryan Harms with a vision that good Oregon wine didn't have to be expensive—that well-crafted wines could be approachable without sacrificing quality.
Read more: Bumps and Bourbon 
With that in mind, Union Wine Company developed three families of wines: Underwood, Kings Ridge, and Alchemist. While the Kings Ridge and Alchemist families include more traditional wines from the heart of Oregon's Willamette Valley and fill the role of the wine company's mature older children, Underwood is the fun, wild-child of the family.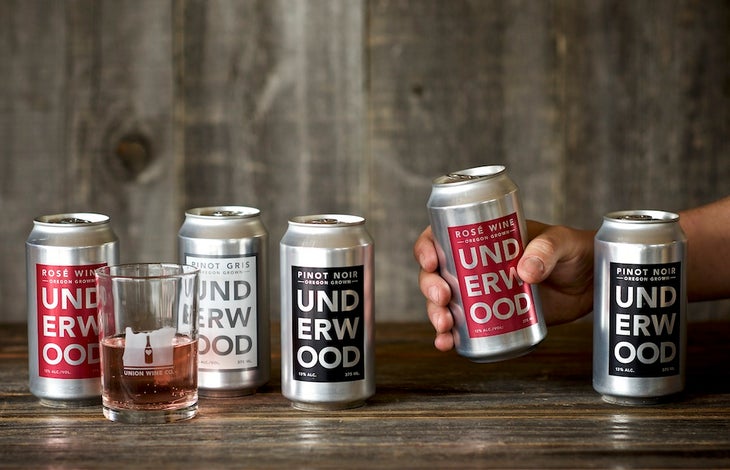 Boasting eight varietals ranging from classics like pinot noir, pinot gris, and rosé to craft concoctions like the Riesling Radler, Underwood is manufactured on a small scale and packaged in hip cans à la Oregon to underscore the company's #pinkiesdown motto—a care-free, no-fuss approach to wine-drinking.
SKI Magazine's annual ski test also happens to be a #pinkiesdown kind of event, and our ski testers found that Union Wine and bluebird spring days bashing bumps and ripping soft groomers are a match made in heaven. Here are our testers' favorite Underwood varietals: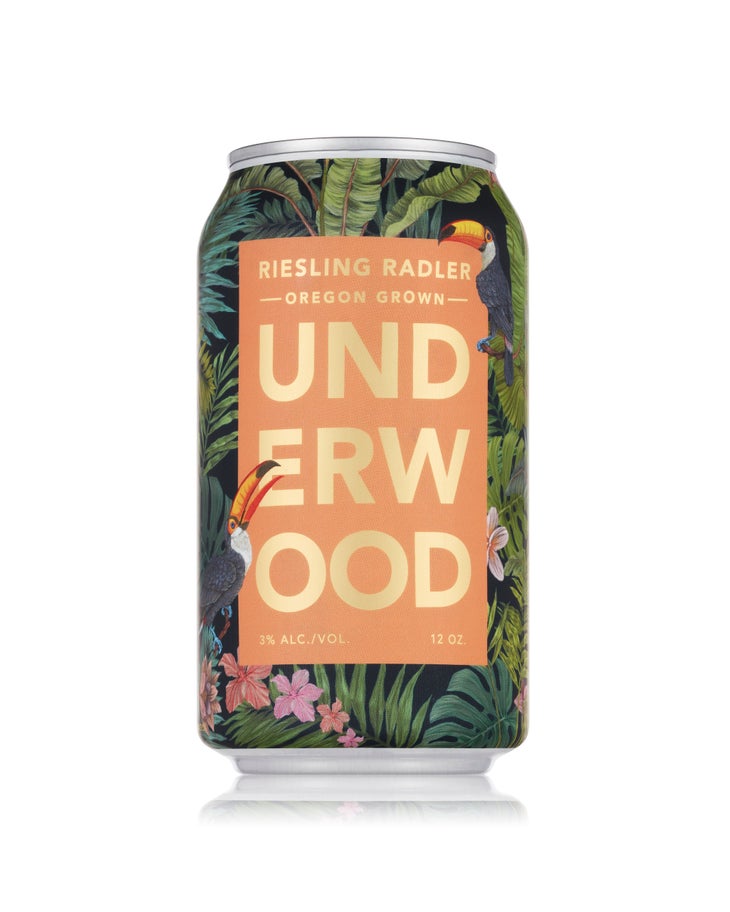 Underwood Riesling Radler
The ultimate lunch-break thirst-quencher. Part beer, part lemonade, part delicious Riesling, this is a Frankenstein of a wine, and we dig it. With plenty of citrusy notes from hops and grapefruit, the Riesling Radler is refreshing and designed to be enjoyed during activity. But word to the wise: A standard pour of wine is 5 ounces—this can contains 12 ounces. As delicious as this Riesling Radler is, do the math and stick to what you can handle.
Underwood Rosé Wine
When days start getting longer and après-ski sessions last from 3 P.M. until the sun goes down at 7:30 P.M., reaching for rosé is a no-brainer. This rosé, featuring notes of strawberry, watermelon, and peach, is fruity without being too sweet, making it a refreshing choice for post-skiing tailgate sessions and hot tub soaks.
Underwood Pinot Noir
This is the wine testers picked to unwind and sip after a long day of skiing. Not too sweet, not too bitter, this pinot noir carries notes of raspberry, cherry, and chocolate that are best enjoyed fireside and in cozy attire.