Booze of the Month: Upslope Brewing Company
Delicious on tap and out of a can, we check in with our neighborhood brewery and sample their new early summer seasonal, the Rocky Mountain Kölsch.
Heading out the door? Read this article on the new Outside+ app available now on iOS devices for members! Download the app.
It doesn't take long for visitors to the SKI Magazine headquarters to realize that we love Upslope beer. It's almost always on-tap in our breakroom, and when the wind is just right, we can smell the beginnings of one of their signature craft beers wafting from the brewery, located only a block from our offices. But, before you call us biased, it's worth remembering that Upslope not only makes delicious beer, but is also doing its part to be an environmentally conscious business, which is more important than ever for skiers.
Founded in 2008 by Matt Cutter, Henry Wood, and Dany Pages, the trio named their beer after a weather phenomenon that delivers big snow storms to places like Eldora, Winter Park, and Loveland, ski areas on Colorado's "Front Range." These are storms that the skiing inhabitants of Boulder especially love (e.g. the staff of SKI).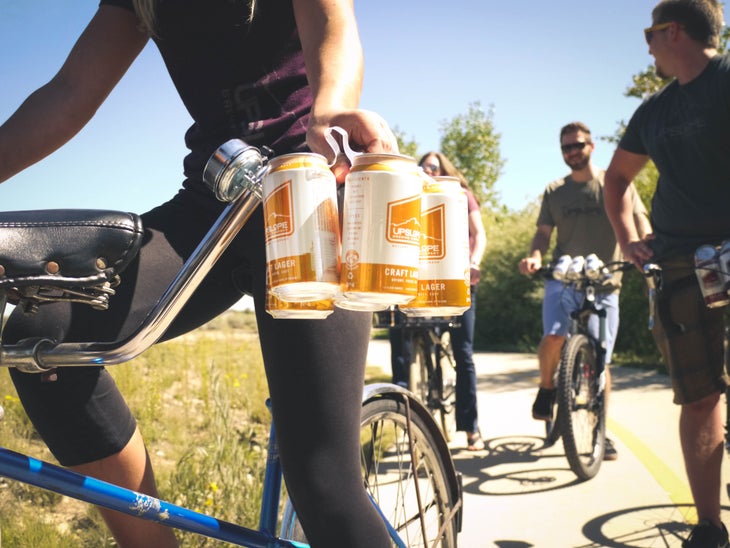 But anyone who has lived in Colorado for the last ten years or more (or just tried to drive from Denver to Vail on a weekend powder day) has seen the population of the Front Range swell to incredibly high numbers, which is hard on our water supplies and the environment as a whole. So, as Upslope's popularity has grown across America, the company has been mindful about keeping its environmental footprint minimal. That's why Upslope uses 40% less water on average than the rest of the beer industry during the brewing process, and diverts 98% of all solid waste generated in their largest brewery. They also offset the electricity use at their main production facility by purchasing renewable energy certificates.
On top of that, Upslope partners with non-profit organizations that are working to help the environment. Beyond Leave No Trace and Trout Unlimited, they are a strong partner with one non-profit close to SKI's heart, Protect Our Winters (POW). They also sponsor the Big Mountain Enduro, which a number of our staff are involved with.
Our Favorite Upslope Beers
Beyond all this do-goodery, you're probably wondering, "what about the beer?" Well, here are two of our year-round favorite brews, plus our take on SKI's Unofficial Beer of the Summer, Upslope's Rocky Mountain Kölsch.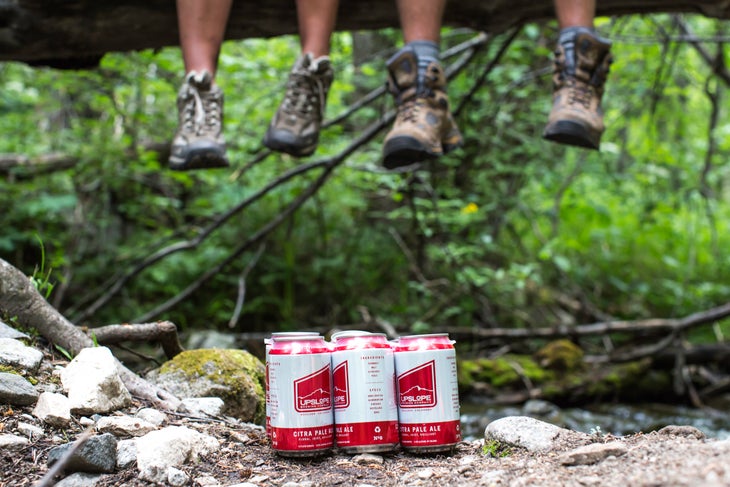 Citra Pale Ale — Love 'em or hate 'em, but hops are our favorite part of a beer. And we especially love single-hop American pale ales made with Citra hops because of their easy drinkability and sharp citrus notes that still taste more like beer than bubbly fruit juice that makes your tongue numb (looking at you, double imperial IPAs). The Upslope Citra Pale Ale delivers a crisp, sharp, awakening cold snap with every sip, and it's one of the best beers brewed in Boulder. We have yet to find a food or time of day that this beer doesn't go well with. – Jon Jay, digital content editor, and Stephen Sebestyen, senior digital producer.
Craft Lager — A light, crisp beer that tastes like the American cousin of a Czech pilsener. The relationship is not surprising—Saaz hops runs through both beers' DNA. These hops give this malted barley craft lager a subtle spicy aroma that pairs perfectly with fish tacos and summer antics. Best enjoyed after a ride, ski tour, or better yet—an epic multi-sport day. With such a refreshing light body and 4.8% ABV, you could even replace the Gatorades in your cooler and rehydrate with a few of these between activities. – Jenny Wiegand, Content Producer.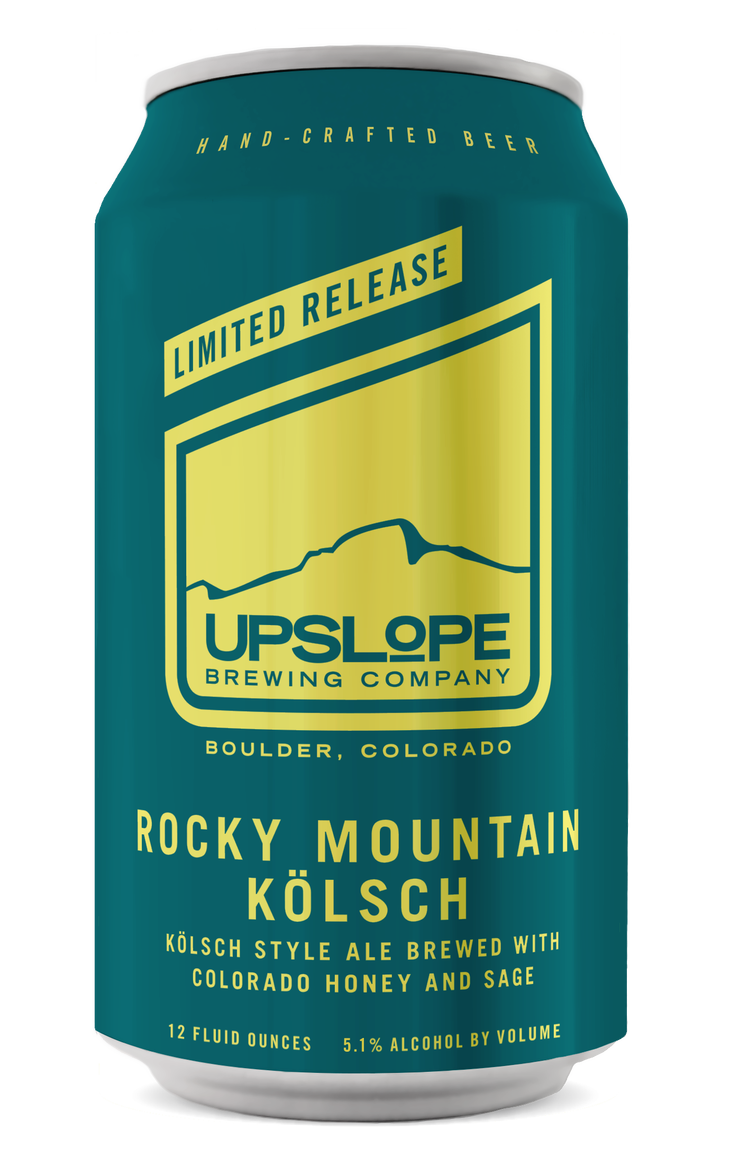 Rocky Mountain Kölsch — The unofficial beer of early summer, this beer tastes like it grew from the same family tree as the German Kölsch, but the Rocky Mountain branch grew a bit catawampus. This American Kölsch uses noticeable lemondrop and mosaic hops, and features some sweet notes thanks to the Colorado honey it's brewed with, but still has the finish of a proper German Kölsch. Sort of like the weird uncle at the family barbecue that you're not sure about, but always slips you $5 in a departing handshake, this beer just makes sense. Just like every seasonal from Upslope, it's released at a perfect time and is something to look forward to, just like the changing of the seasons. – SKImag.com staff.