Fade into Green: Chilliwack
One photographer's mission to ski—and document—the remote glaciers of Washington before they disappear. Stop one: Chilliwack.
Heading out the door? Read this article on the new Outside+ app available now on iOS devices for members! Download the app.
The Chilliwack Valley is barely even in the United States. Part of the dramatic, knife-peaked Northern Cascades Skagit Range straddling Washington and Canada, it is a wonderland of some of the most remote mountains in the Lower 48. Photographer Jason Hummel had long dreamed of venturing into this land of gnarled peaks, shadowy valleys, and tremendous waterfalls.
"Nobody really goes there," says Hummel. "The access is so difficult." But that didn't stop him May 2017 when he and five partners traveled three days to ski five glaciers: Silver Lake, Maselpanik, Custer, Redoubt, and Depot. It was a grueling yet incredibly rewarding expedition. Images from that trip, plus three other adventures, are the focus of this photo essay.
The Chilliwack trip was part of a larger passion project that Hummel thought up in 2013, born from a desire to experience Washington's remote peaks. Dubbed the Washington Glacier Ski Project, it will ultimately take Hummel and assorted companions another five years to complete. (There are 213 named glaciers.) "Throughout my life I've seen these glaciers retreat and almost disappear," says Hummel. "This project gives me a chance to see these incredible places as they are now, before they're gone."
No trip to the Chilliwack Valley is complete without a hike to Depot Creek Falls, a majestic waterfall that tumbles 1,000 thundering feet to the valley floor. This was the highlight of the Chilliwacks portion of his adventure, Hummel says, a site both awe-inspiring and humbling. "We stair-stepped up the side of this waterfall, just clamoring up the thing," he recalls. "And the views of the surrounding jagged peaks, it's like nothing I've ever seen."
But then, that's the point of the Washington Glacier Ski Project: to see and ski where few others venture. The following pages document Hummel's exploits, highlighting a Washington State springtime you've never dreamed of. Until now.
Chilliwack Photo Gallery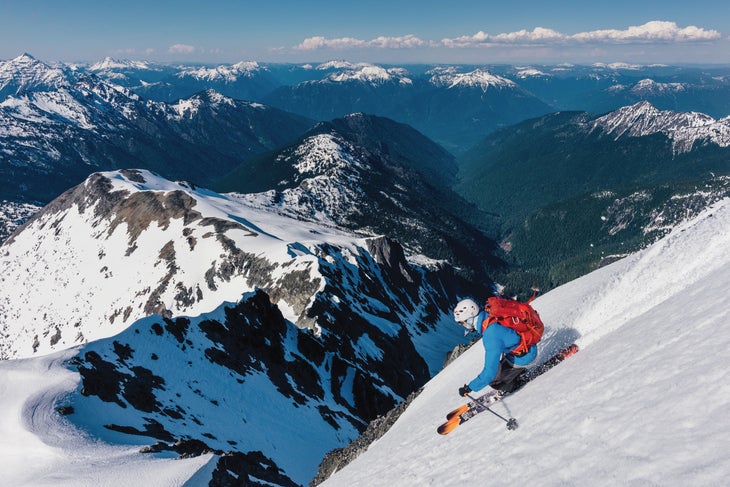 Skiing here is nearly impossible until early June, when the weather stabilizes and the corn comes out to play. In this shot, Ritchie finds his line down Mount Rahm.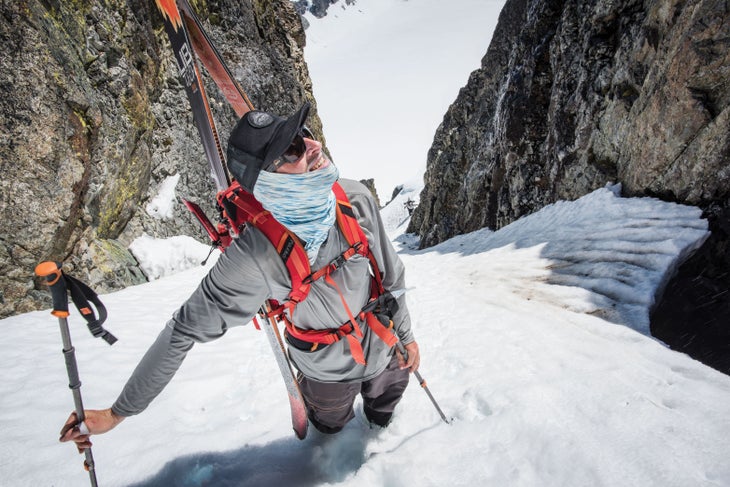 Ashton Ritchie climbing the natural steps up to the top of Depot Creek Falls.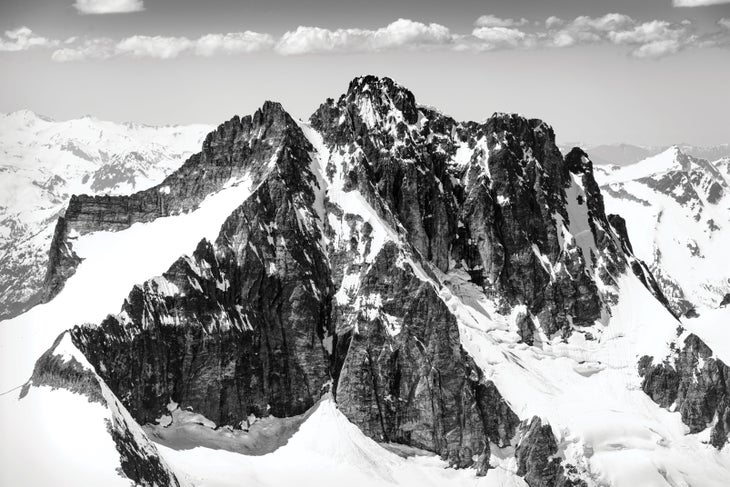 The north face of Mount Redoubt. The remote beauty of this region has been seen by relatively few.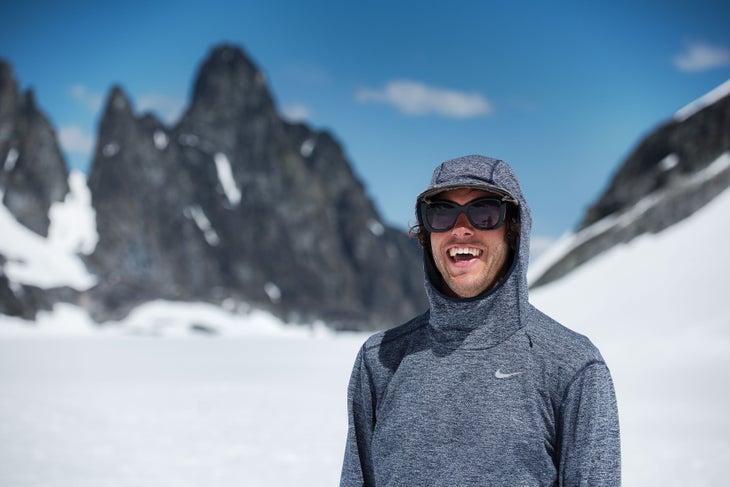 Max Paetz savoring the stoke.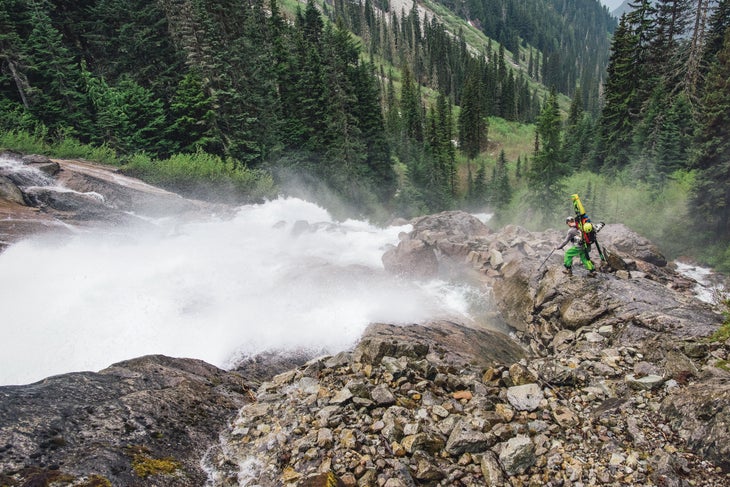 Spray from the 1,000-foot falls makes for tricky trekking.
HIGHEST ELEVATION
Mt. Spickard
8,980 feet

MOUNTAIN RANGE
Skagit

NEAREST CITY
Chilliwack, B.C.
35 miles

HIGHLIGHT
Depot Creek Falls, a 967-foot waterfall accessed by an eight-mile hike from the Forest Service road.