Making of the Odell-Skiing Mag Collab Beer
Odell Brewing Co. and Skiing Magazine pair up to create an end of season Dark Chocolate Salted Caramel Stout.
Heading out the door? Read this article on the new Outside+ app available now on iOS devices for members! Download the app.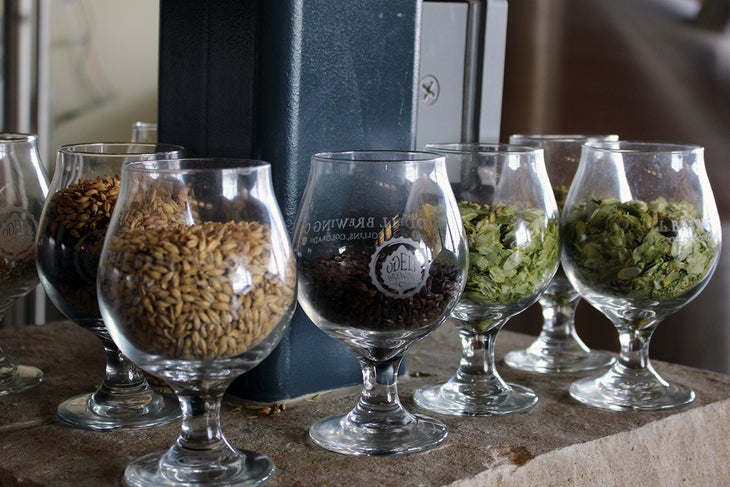 Buckets of rolled oats, rice husks, granulated sea salt, hops, massive bars of dark chocolate, boiling water, proper brewing equipment, and some insider tips. These were the tools at our disposal when we stepped into the Odell Brewing Co. to start working on our collaboration beer, Send It Stout—a dark chocolate salted caramel stout.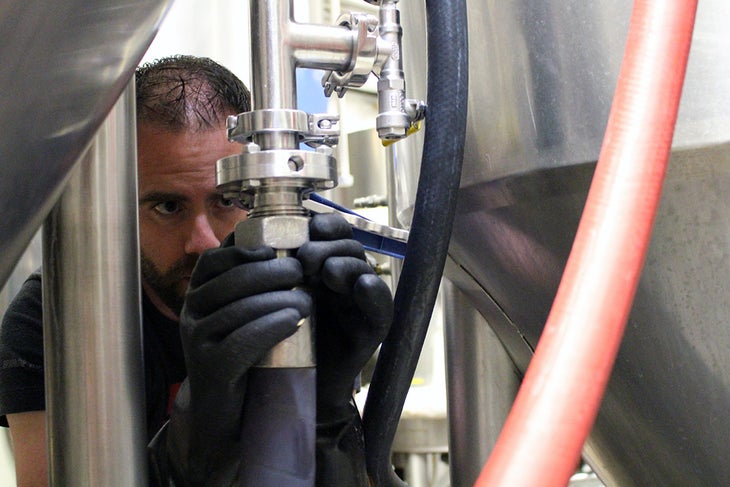 Ryan Dionne hooks up lines to start the transfer of hot water into the brew tank.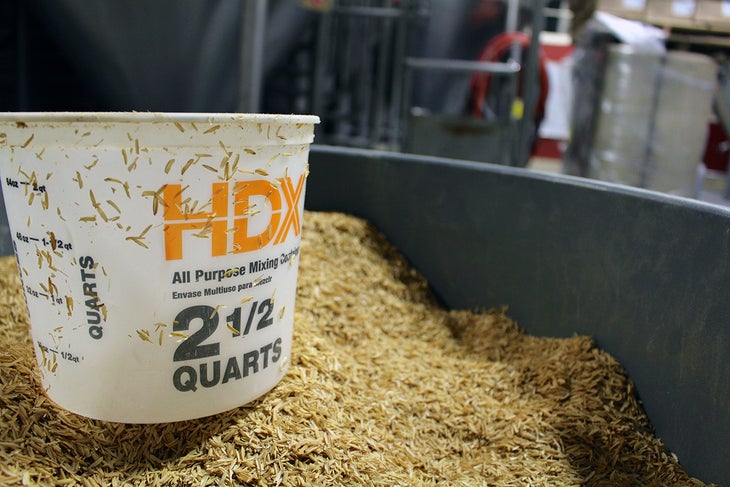 Brewing large amounts of beer calls for large quantities of fresh and raw ingrediants.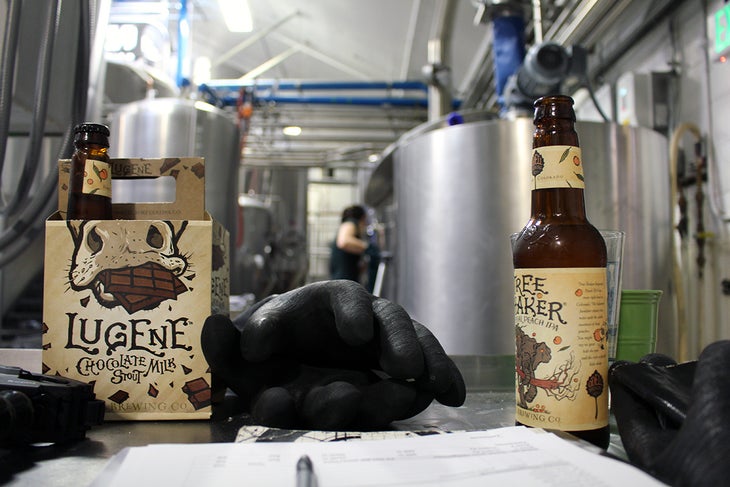 Because it would be irresponsible to not do our homework and stretch our taste buds while brewing our own. And because Odell just bottled Tree Shaker the day before.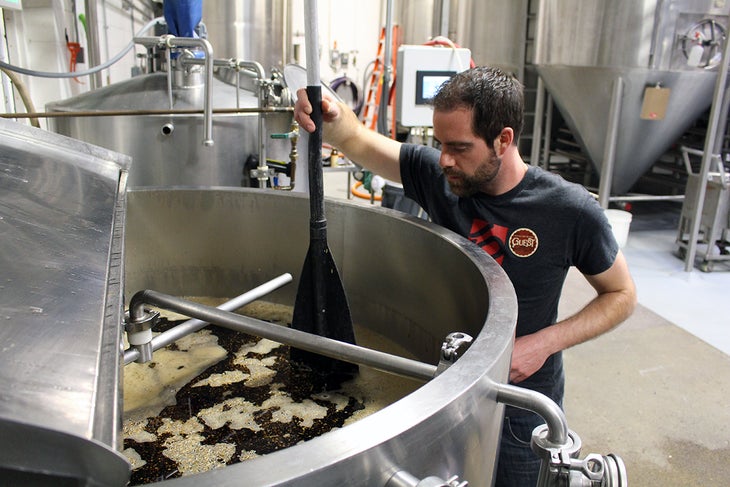 With the last of the dry ingredients added and the smell of oatmeal in the air, it was time to filter the beer and settle it in the hot holding tank.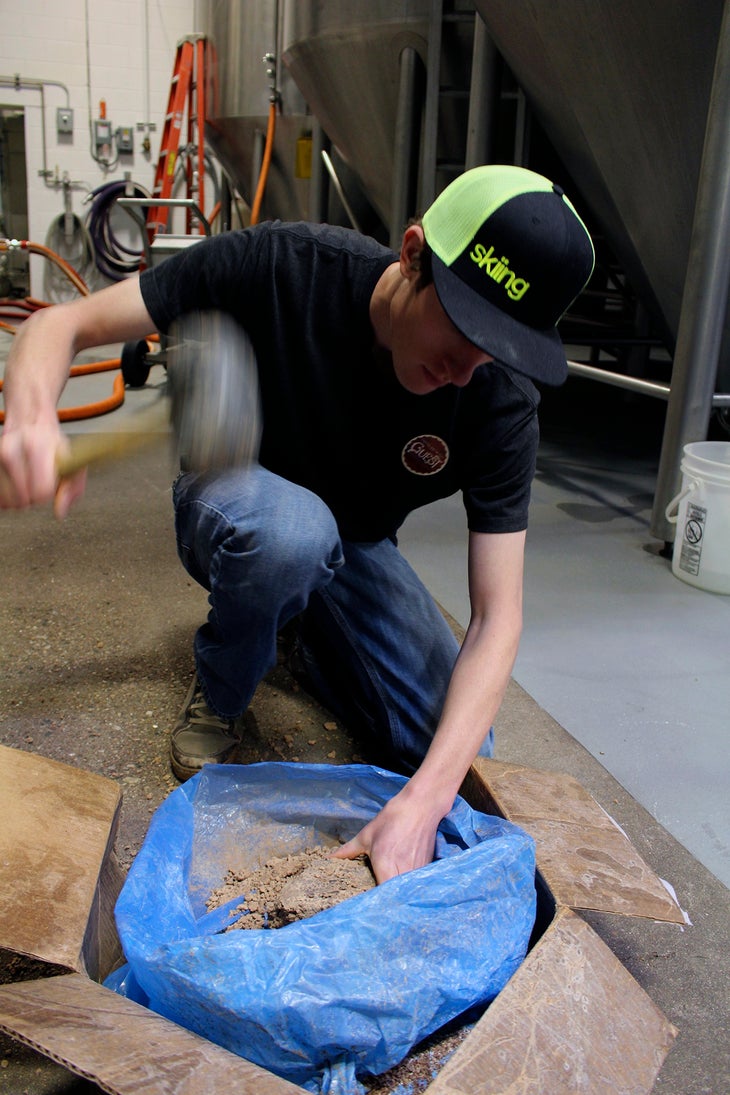 Steeping chocolate into a boiling brew requires the mass be broken into small chunks for rapid melting, so we employed some tough love to make a 40-pound bar of chocolate into 40, one-pound bars of chocolate.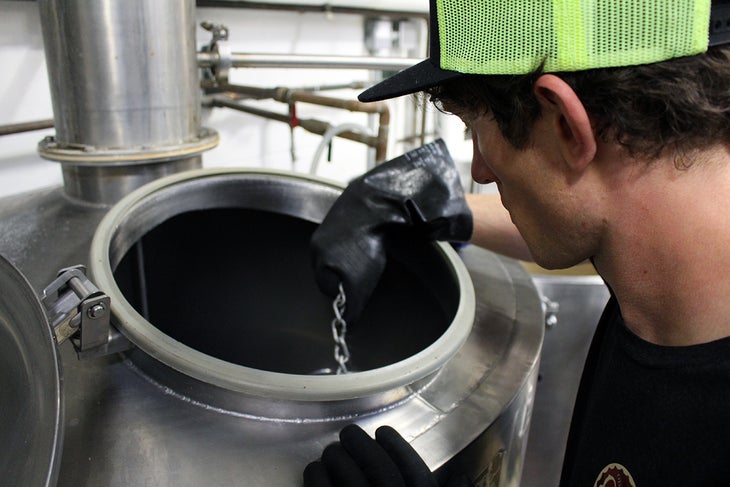 Using a large kitchen pot drilled to mimic an over sized tea-steep, we dunked pounds of chocolate (and eventually salt) into the boiling mixture. Too hot for a taste test, but our noses assured us we were on the right track.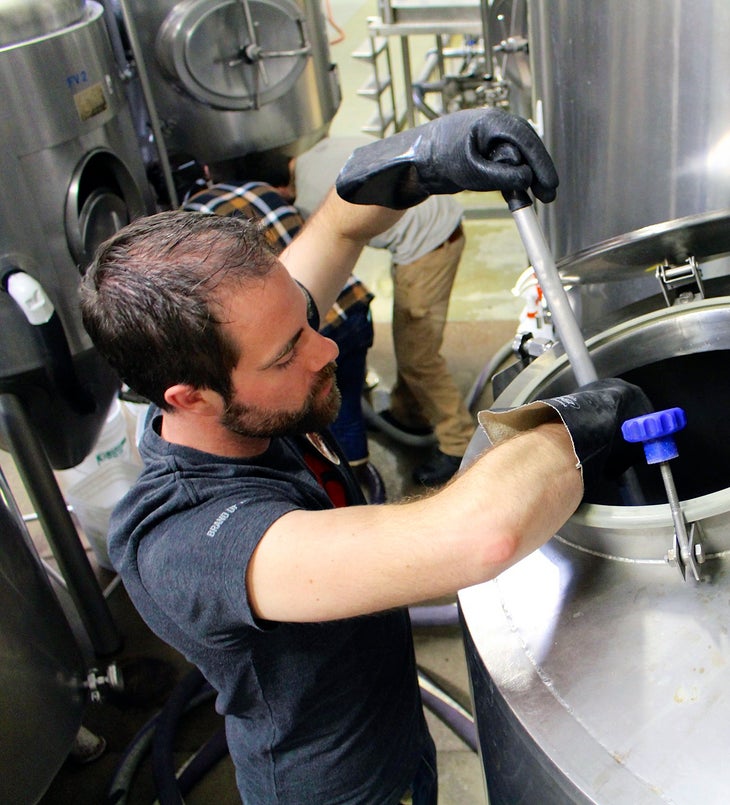 With everything mixed in and boiled to perfection, it was time to transfer the wort to the holding barrel. One final stir and we sent our beer off to age and ferment.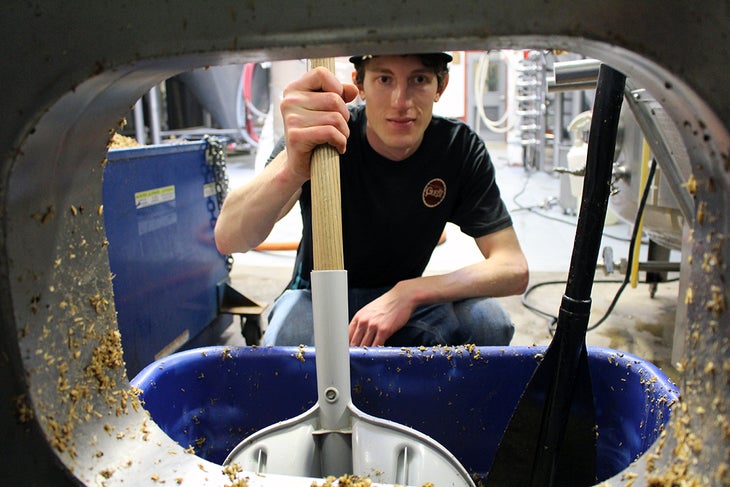 The dirtiest part of brewing beer is the clean up, which involves shoveling all the spent grain, hops, and oats from the staging tanks and washing everything out to prepare for the next batch.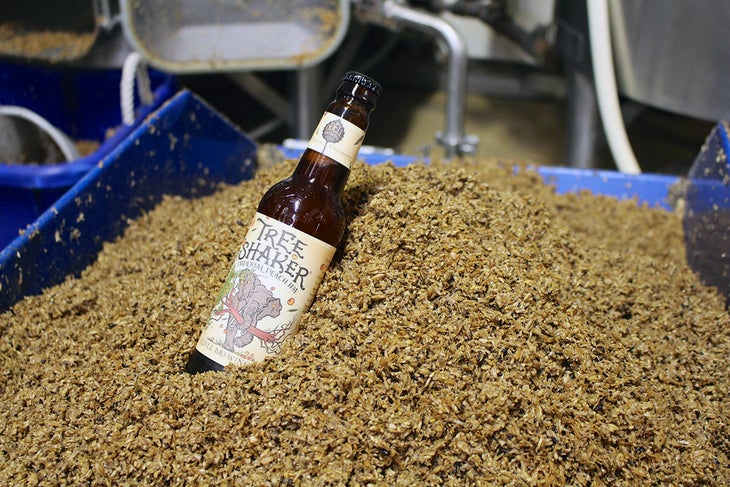 It takes a full day of work-intensive brewing and a few weeks in holding to prepare a beer for bottling, and the effort is well worth it—at least it was for the Odell-brewed Tree Shaker.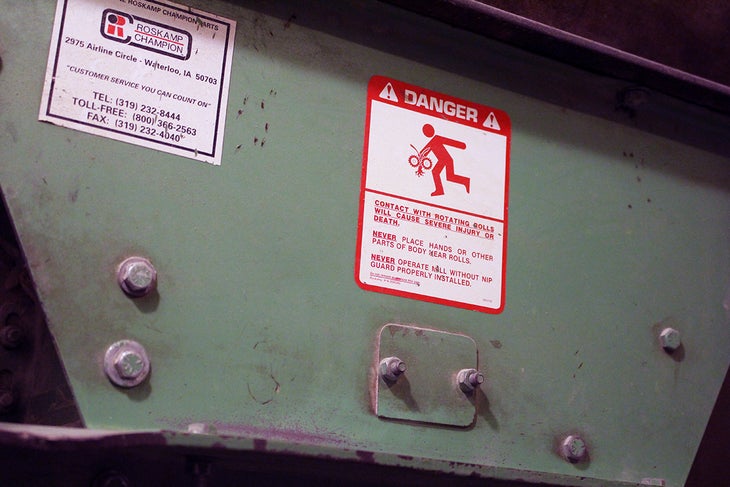 Odell employs some heavy (and potentially hazardous) machinery to mill grain and move materials around the brew house. The main dry grinder pictured here was tagged with a gentle warning to keep your limbs in check. Don't see what we mean? Look closer.