Beer for Skiers: Oskar Blues' Can-O-Bliss Resinous IPA
Frustrated about the lack of skiing this time of year? Crack open a Can-O-Bliss to turn that frown upside down.
Heading out the door? Read this article on the new Outside+ app available now on iOS devices for members! Download the app.
This time of year can be tough for skiers. Our season passes are arriving in the mail, we cleaned out our bank accounts for the perfect pair of skis for the season, and we've even streamed a few awesome ski movies to pass the time and increase the hype.
But then what? Ski areas won't open for another month or so, and even when they do, we'll probably have to wait for all the cool terrain to open for a while longer. All this waiting around with shiny new toys that can't be used this weekend is frustrating. Gyms and pre-season training are great outlets for the active types, but you know what's even better for instant gratification? Cracking open a Can-O-Bliss.
The aptly-named IPA series from Colorado-based Oskar Blues Brewery does just the trick to instantly relieve all this pent-up pre-season angst. And the latest edition, called the Resinous IPA, might be the best one yet.
According to Merriam Webster's Medical Dictionary, "resinous" means derived for resin, which isn't particularly useful here. But there are some notes of pine and cedar in this beer, which perfectly compliment bold grapefruit and hoppy flavors. Can-O-Bliss Resinous uses an experimental hop—HBC 692—as well as Meridien, Saphir, and Bravo hop varietals.
The four-hop combination and the Hazy New England brewing-style means there is very little bitterness in this IPA, and with a buzzy 7.2-percent ABV and a great taste, you'll be sure to forget everything you hate-posted about COVID-related ski policies on Twitter earlier in the day after the first sip.
Related: Vail Resorts Announces Operation Plans for 2020-'21 Ski Season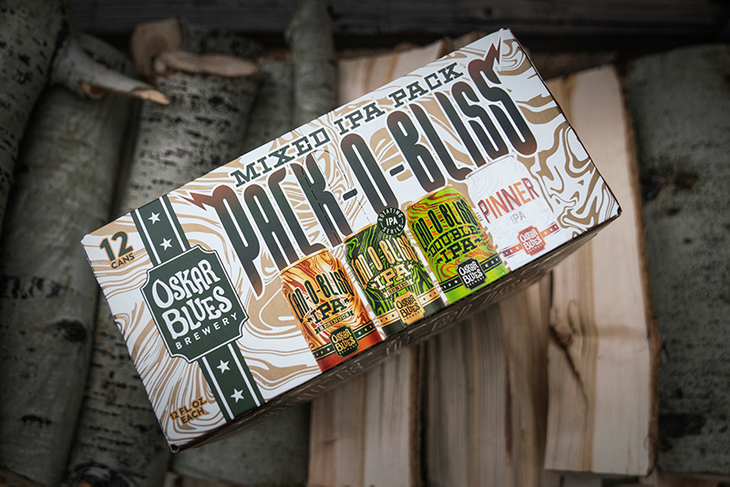 Best of all, Oskar Blues includes the Can-O-Bliss Resinous IPA in the new "Pack-O-Bliss" mixed IPA twelve pack. In addition to three cans of Resinous, the box also includes three of the original Can-O-Bliss IPAs, three Can-O-Bliss Citra Double IPAs, and the brewery has resurrected the Pinner Session IPA to round out the rest of the twelve-pack. Sounds like the perfect grab-and-go box for your next drive-in ski movie premiere.
Ski season will be here soon, so cheers to that. But do us all a favor and maybe just don't open Twitter—or drive anywhere—after you've had a few.
Oskar Blues Can-O-Bliss Resinous IPA Notes
Beer Style: New England Hazy IPA
Flavor Notes: Pine, Grapefruit, Hops
Goes Well With: Forgetting about all your troubles, at-home ski movie premieres, the other beers in the "Pack-O-Bliss" twelve-pack.
ABV: 7.2% IBUs: N/A
More info: Untappd Profile
More Beer for Skiers