If Your PIEPS Avalanche Transceiver Was Recalled, This is the Fix
In addition to official recalling a number of popular Pieps DSP avalanche transceivers, Black Diamond has released a new hard case.
Photo: Courtesy of Pieps/Black Diamond
Heading out the door? Read this article on the new Outside+ app available now on iOS devices for members! Download the app.
Black Diamond Equipment, the official distributor of PIEPS products in North America, issued a voluntary recall today of some PIEPS DSP Avalanche transceiver models that have a neoprene carrying case. The recall is in partnership with the U.S. Consumer Product Safety Commission (CPSC) and Health Canada.
The models being recalled are the PIEPS DSP Sport, PIEPS DSP Pro, and PIEPS DSP Pro Ice that were sold between January 2013 through November 2020. The model names can be found printed on the outside of the transceivers.
The recall does not affect new models of PIEPS or Black Diamond avalanche transceivers.

Additionally, PIEPS has released a new hard case for the DSP transceivers that uses plastic instead of neoprene to hold the transceiver in place with a harness. The design of the case places plastic on either side of the transceiver's switch to prevent it from turning off or to "search" when properly stored in the case.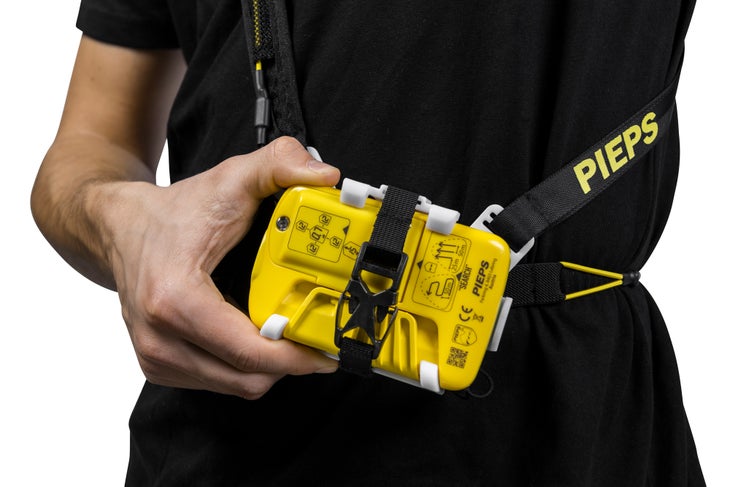 At the beginning of March, Black Diamond announced that it had initiated a Fast Track voluntary recall program for these transceivers with the CPSC. This latest announcement makes that voluntary recall official.
The recall comes after Black Diamond received 63 reports of issues with the transceiver inadvertently switching from "send" to "search." The most public of these reports came from numerous professional skiers and guides who called for Black Diamond to do something after pro skier Nick McNutt was buried in an avalanche while filming with Teton Gravity Research in 2019. McNutt's PIEPS DSP Pro transceiver was somehow switched into "search" mode during the avalanche, which meant that it was nearly impossible for his partners to find him underneath the snow using their transceivers.
After being fully buried for five minutes, a lucky probe strike was the only reason McNutt was found before it was too late.
Learn more about the initial recall efforts of the PIEPS DSP avalanche transceivers 
Black Diamond is encouraging all users of the recalled PIEPS DSP transceivers to stop using the beacons immediately until they can be used with the new hard plastic carrying case.
To learn more, read the official statement on Black Diamond's website. PIEPS DSP users can participate in the voluntary recall and register for a free hard plastic case by filling out this digital form from Black Diamond.
Watch: How to Use the New PIEPS DSP Avalanche Transceiver Hardcase