Reader's Top-Ranked Ski Resorts in the West 2020
The results of our reader-ranked survey for the top resorts in Western North America.
Heading out the door? Read this article on the new Outside+ app available now on iOS devices for members! Download the app.
Readers spoke—and we crunched the numbers. Here are the top 30 resorts in the West according to our 2020 Reader Resort Survey. Whether you're dreaming of face shots and blower pow or noon groomers followed by an après hot toddy, it's all here. Let our Top 30 western North America ski resort rankings carve the way to your best winter yet. 
The SKI Magazine Reader Resort Survey is "a much watched and anticipated event," according to long-time ski industry professional Chris Diamond. SKI is proud to share the results of the Survey with you for 2020.
Click on photos to learn more about each resort.
No. 1: Aspen Snowmass, Colo.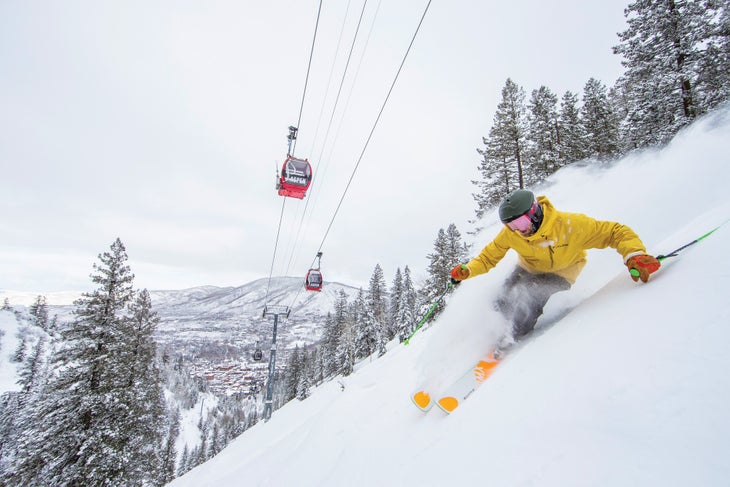 "Aspen and if four mountains create opportunities for everyone of all abilities who love skiing. The diversity between these mountains in terrain, culture, and ultimately experience is second to none. The scenery does not disappoint. From the views skiing into downtown on the World Cup course to the epic scenery of the Elk Mountains from the top of the Highlands Bowl, there just isn't anything else like it."
No. 2: Sun Valley, Idaho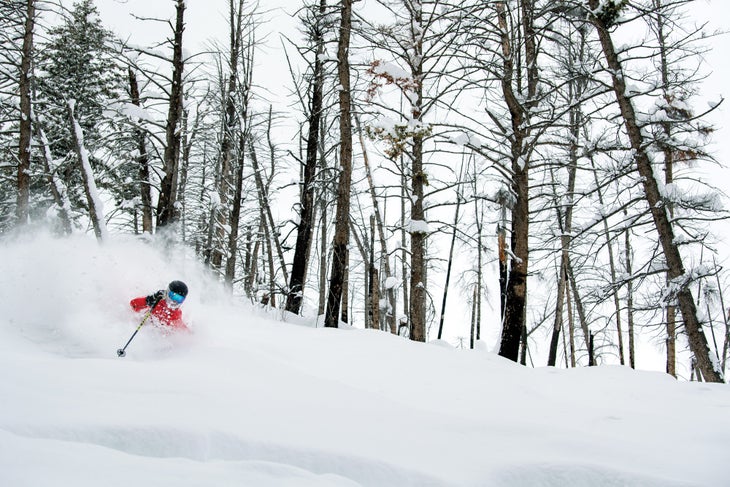 "Sun Valley wants each and every guest to be engaged and have an excellent experience. A convenient drop-off area with wagons to haul your gear, while being warmly treated and assisted, is just the beginning. There are orientation tours for guests new to the mountain, and U.S. Forest Service tours for those intrigued by nature and geology. Lodges are clean and comfortable with real furniture, not cafeteria tables and chairs and big fireplaces. The food is great, with each lodge having a different take on their offerings. Liftlines are an extreme rarity."
No. 3: Whitefish Mountain Resort, Mont.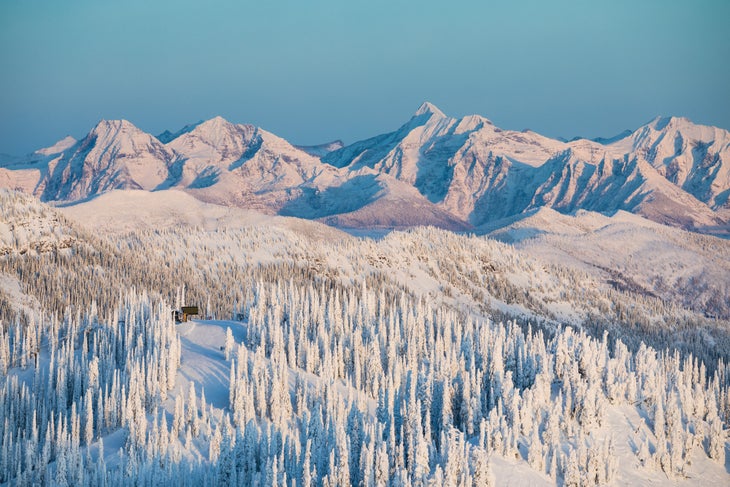 "This is a great mountain resort with views into Glacier National Park. The work the grooming team does is exceptional and the lift operators are always friendly. Whitefish offers something for every ability and every type of skiing, all while providing a lot of space so one never feels crowded."
No. 4: Steamboat, Colo.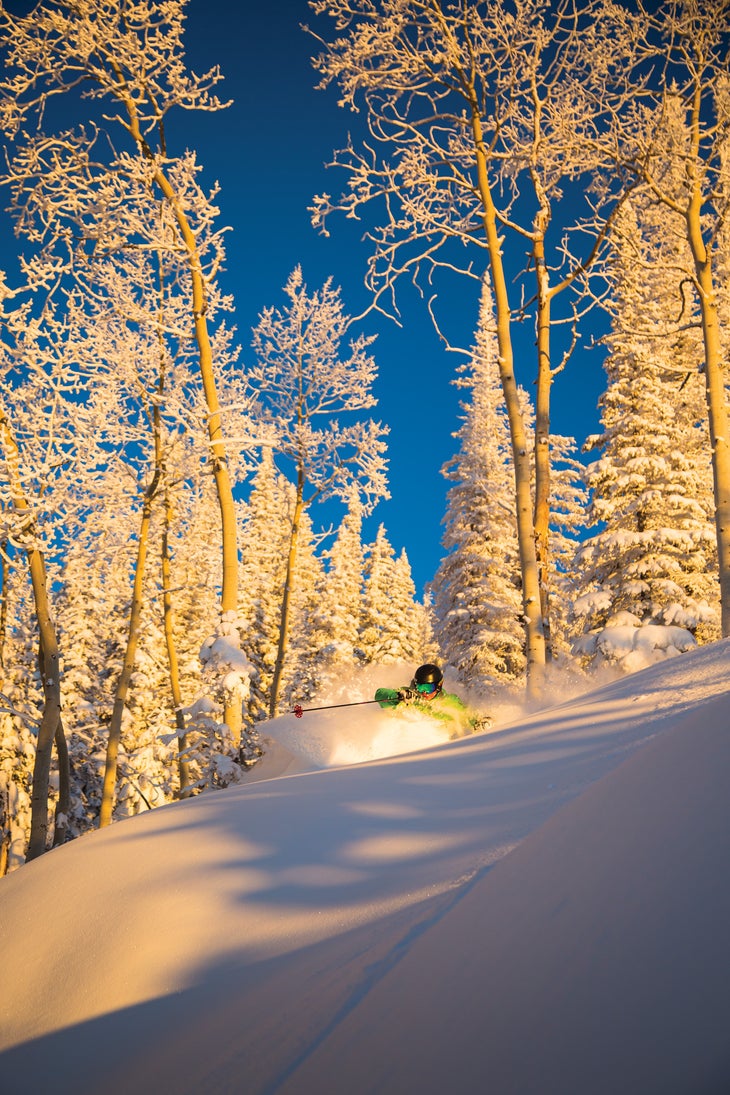 "Great ski town. Steamboat has a ton of intermediate and advanced terrain and typically gets really good snow accumulations. The tree skiing is among the best anywhere. Easy to get in a lot of vertical feet and, except for peak season, lift lines are short. Plenty of on-mountain condos to choose from."
No. 5: Deer Valley, Utah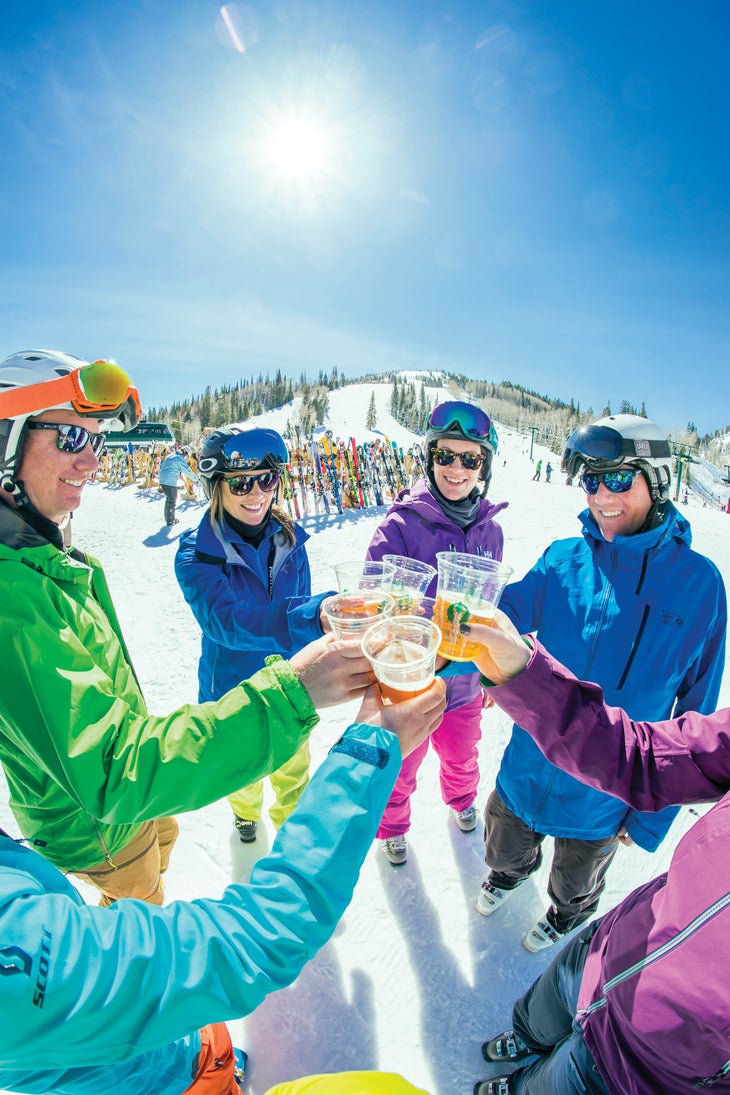 "Deer Valley has always boasted incredible grooming, attracting visitors from all around the world to partake in this rare skier's-only experience. Limiting its ticket sales makes it an even more enjoyable experience for all involved, especially during the peak holiday times."
See why readers ranked Deer Valley No. 5 for 2020

Want to learn more about Deer Valley? Check out this book on Amazon
No. 6: Whistler Blackcomb, B.C.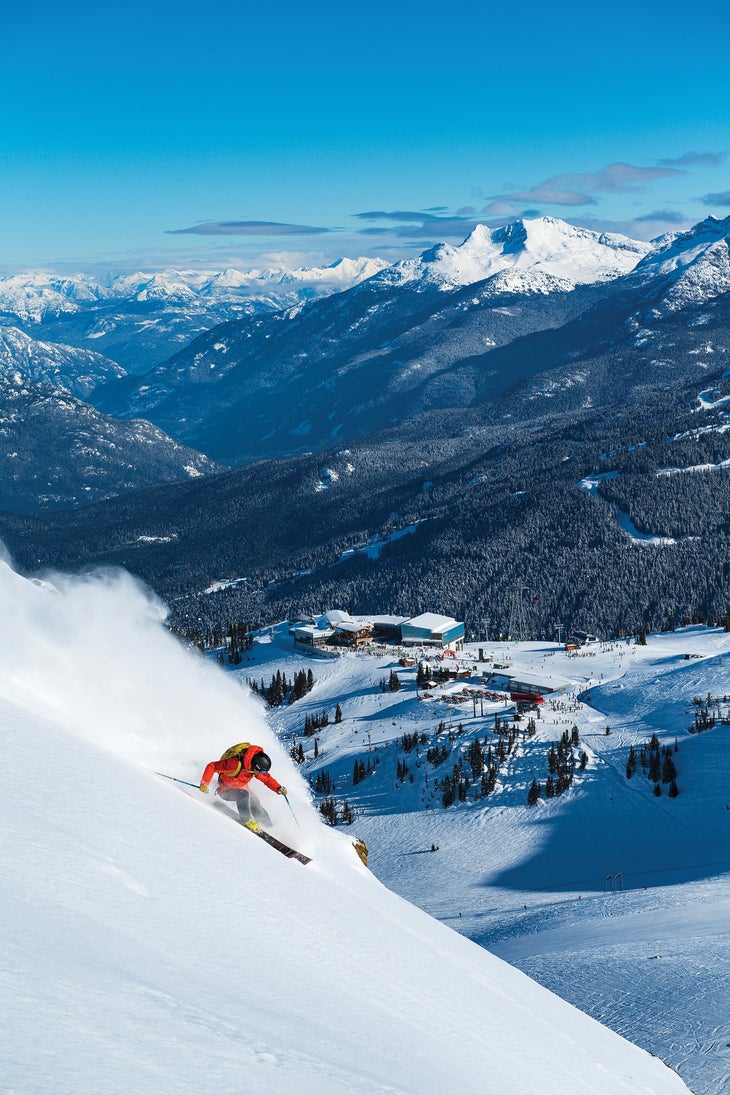 "My favorite resort in North America! Lots of great terrain, great ski school, great adaptive ski program, lots of other things to do at Whistler Blackcomb when you are not on the slopes (tubing, ice-skating, shopping, zip-lining)."
Explore more about what Whistler Blackcomb has going on this season
No. 7: Telluride Ski Resort, Colo.
"Telluride has everything you could want in a destination resort. Terrain, scenery, great lodging options, awesome town with unique bars, restaurants and dining options. It's a bucket-list ski town for anyone who calls themselves a skier."
No. 8: Beaver Creek, Colo.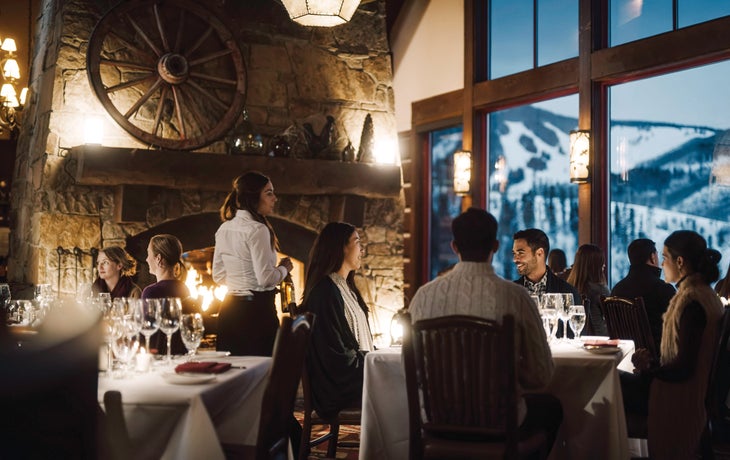 "Underrated terrain, some very challenging steep bumps and glades at Beaver Creek. Uncrowded, particularly expert lifts like Grouse and Birds of Prey, a good skier can get worn out here. Superior grooming and fast, efficient lifts make getting around easy. Has well-deserved reputation as an intermediate mountain but has some of the toughest and steepest bump skiing along I-70." 
No. 9: Breckenridge, Colo.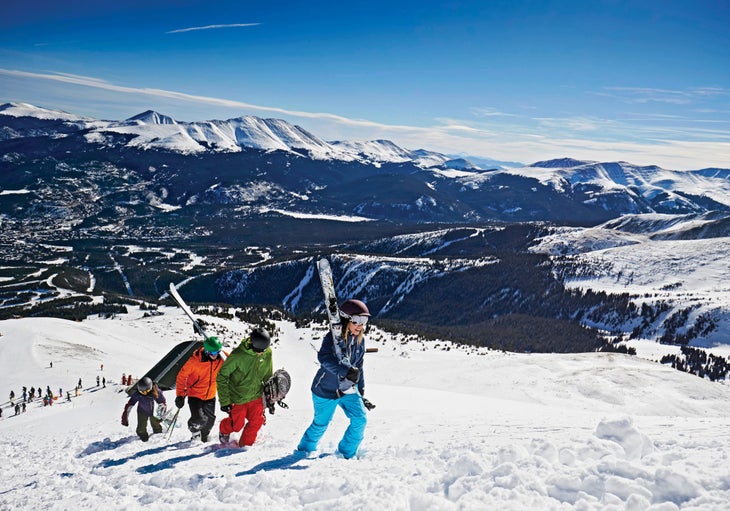 "Breck has a unique combo of a great town, great and challenging mountain, sidecountry/hike-to terrain, beginner, and intermediate runs. And a great bus system that is so much easier than other resorts—15 minutes and you can be anywhere. Plus great food and of course nightlife." 
No. 10: Park City Mountain Resort, Utah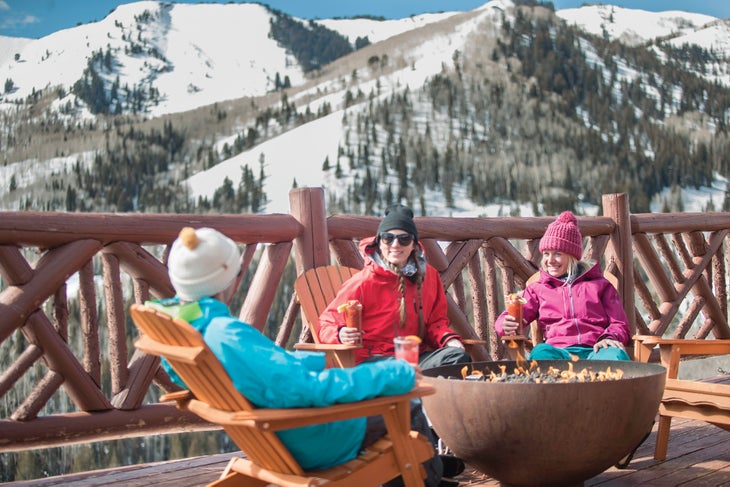 "This mountain is huge! Lots of runs of differing difficulty. My family enjoys skiing here. The town of Park City has plenty to do when you're not skiing."
See why readers ranked Park City Mountain Resort No. 10 for 2020
No. 11: Vail, Colo.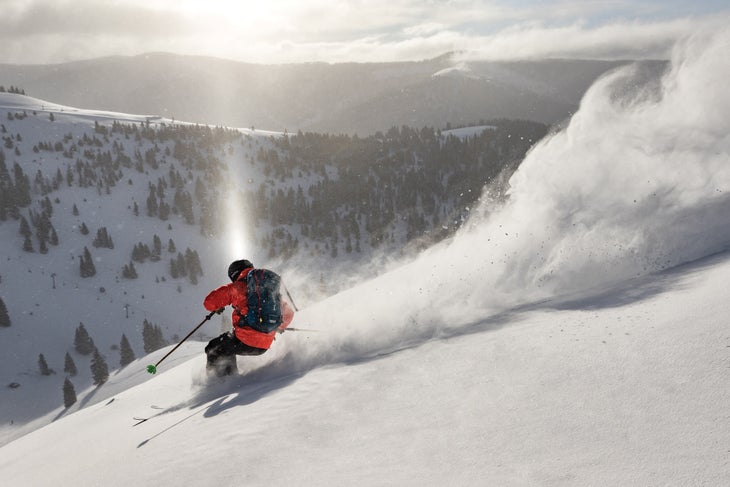 "There is no place on Earth like Vail. We have been there numerous times and it never disappoints. The free transit system is exceptional and the choice of restaurants and après-ski venues is also first-class. Throw in the Back Bowls and the variety of terrain for all levels, and it is tough to beat Vail."
Explore more about what Vail has going on this season

Learn about the history of Vail: Triumph of a Dream on Amazon
No. 12: Taos Ski Valley, N.M.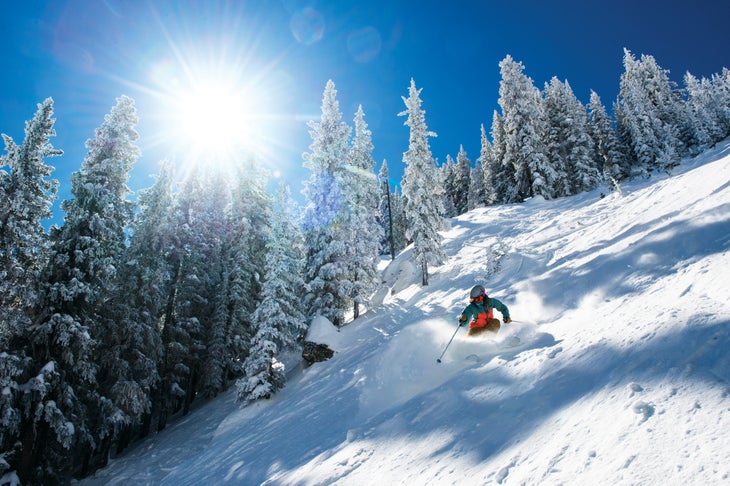 "Beautiful and varied terrain when there's good snow. This year was spectacular, last year not so much. First-rate snowsports school for skiers and riders at all levels. Friendly staff. The new lift to Kachina Peak has opened up a huge amount of terrain full of chutes and wider bowls—the best terrain ever."
No. 13: Lake Louise, Alberta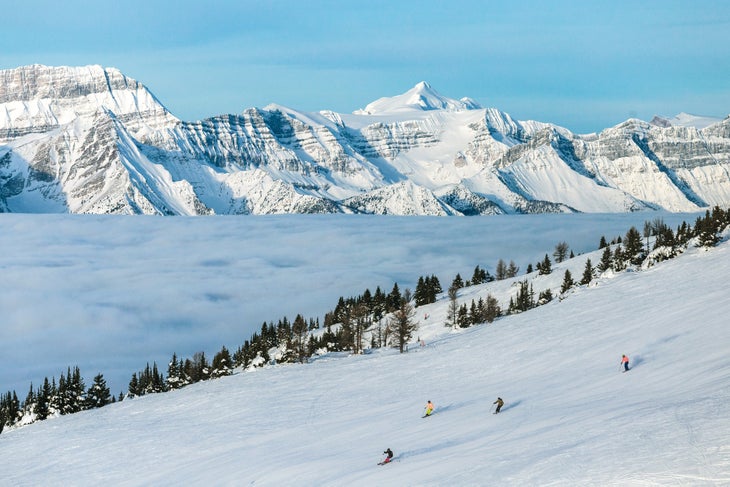 "Lake Louise is a skier paradise. Gorgeous views being in Banff National Park, and a large mountain with a wide variety of terrain. Also, plenty of backcountry access from the resort for those who really want to push it. Not much nightlife, but very relaxing evenings exploring the surrounding area after a day of skiing."
See more info about Lake Louise

For you bookshelf: Images of Banff National Park on Amazon
No. 14: Winter Park, Colo.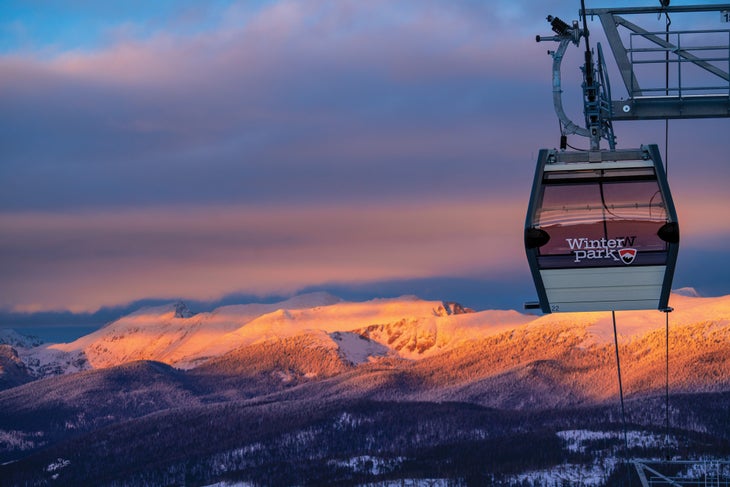 "This is the best ski resort for families and it has the balance of expert terrain. Winter Park still has a small, local feel even though it has transformed into a resort. It is where people from Colorado like to ski."
No. 15: Copper Mountain, Colo.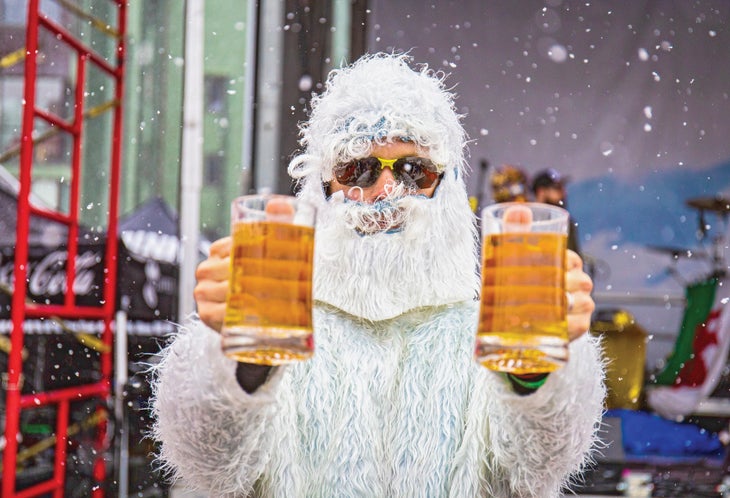 "We have skied at 50-plus resorts, mostly in the U.S., but also in Austria, New Zealand, and Canada. I skied Copper for the first time this year and was amazed by its size, ease of accessing all of the parts of the resort, varied options for every kind of skier, and the beauty. It is now my favorite resort in Colorado."
The Snow Report Show with Halley O'Brien: SKI Magazine 2020 Resort Guide Comments
Video not displaying correctly? Watch it here.
Watch more Emmy winning awesomeness: The Snow Report with Halley O'Brien
No. 16: Jackson Hole Mountain Resort, Wyo.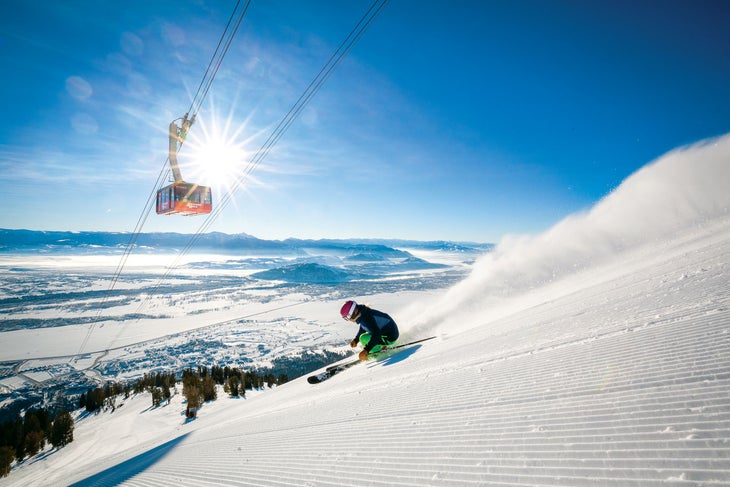 "Jackson Hole is the best. If you're a strong skier and haven't been, make plans now! The Tram, The Hobacks, Thunder Bumps, and The Mangy Moose all add up to a fantastic and unique ski experience. Go!"
See more about what readers love about Jackson Hole

Watch now on Amazon Video: Swift. Silent. Deep.
No. 17: Heavenly Mountain Resort, Calif.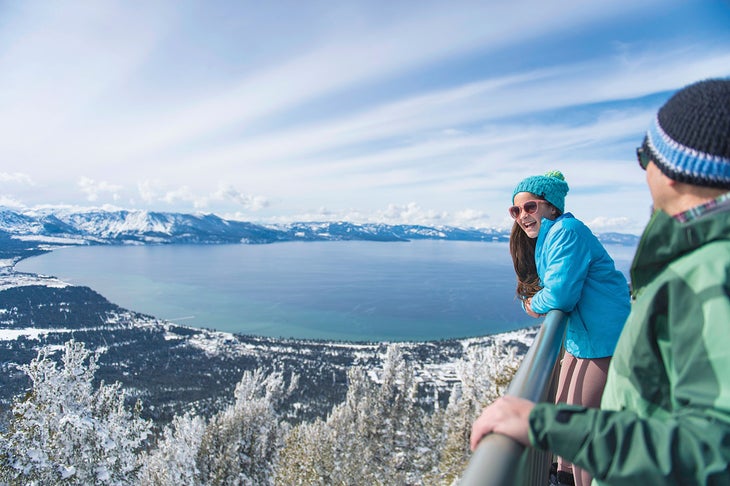 "There is a little bit for everyone, from groomed trails to steeps, bumps, and chutes. Great tree skiing. Views of Lake Tahoe are hard to beat. Easy access to lodging, restaurants, shopping, casinos… Great place for a family or a big group, something for everyone on and off the mountain."
No. 18: Crested Butte, Colo.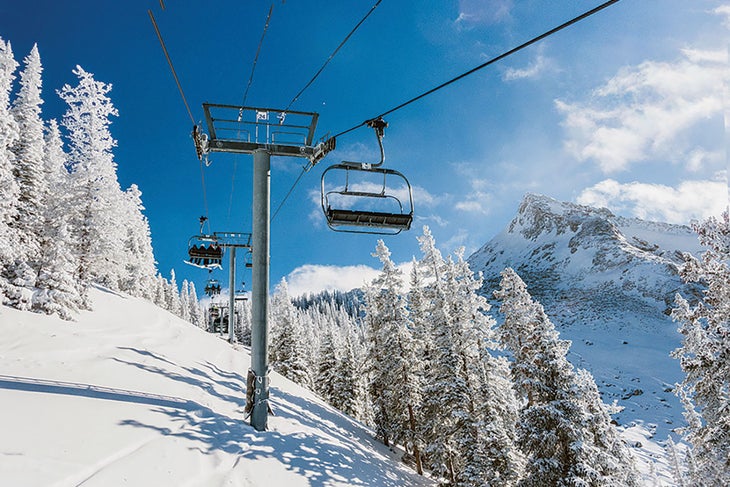 "Crested Butte is a real gem! The mountain is great fun, especially for expert terrain. The town is a real throwback to many years ago, but has great charm and ambience. It's a bit out of the way to get to, but well worth it!"
No. 19: Northstar, Calif.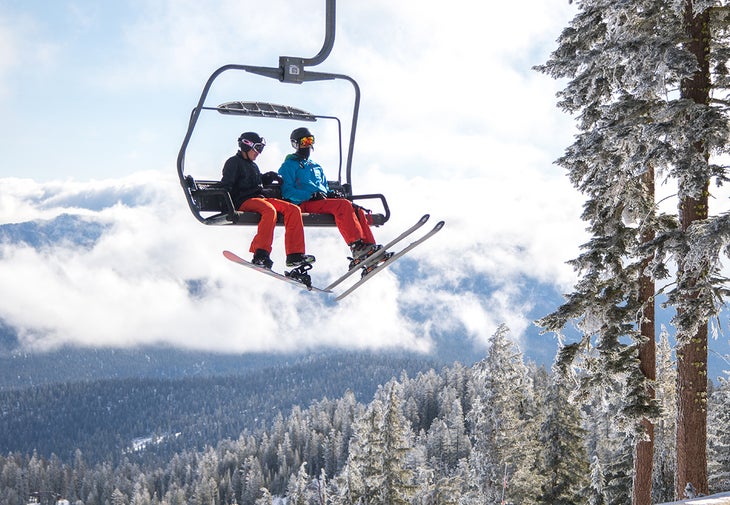 "Very well-rounded resort for the whole family with varied levels of skiing ability. Something to do no matter the weather or conditions. Being near Lake Tahoe makes the terrain breathtaking and fun to explore. Very accessible from Reno, Sacramento, or from other parts of the Lake."
No. 20: Grand Targhee, Wyo.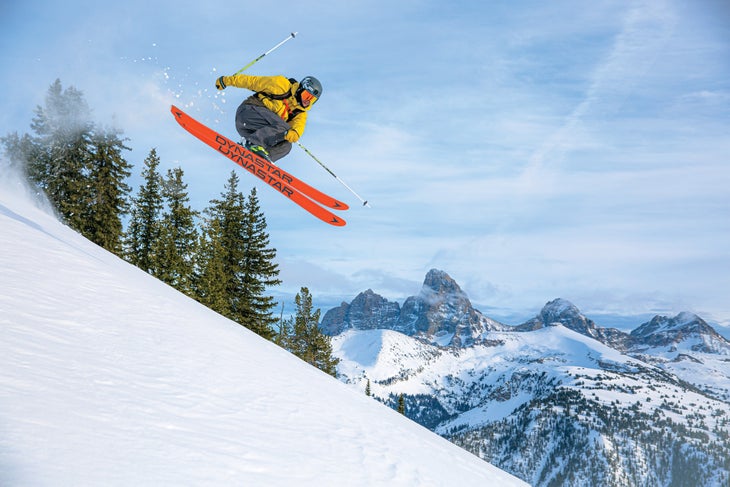 Targhee is such a cool place with an awesome, authentic vibe. The resort is not crowded, the grooming is awesome, the views are terrific. Hiking to Mary's Nipple was super cool, and it was a blast! Driggs is small but has some surprisingly good restaurants for dinner."
Read more about what readers have to say about Grand Targhee 
No. 21: Revelstoke Mountain Resort, B.C.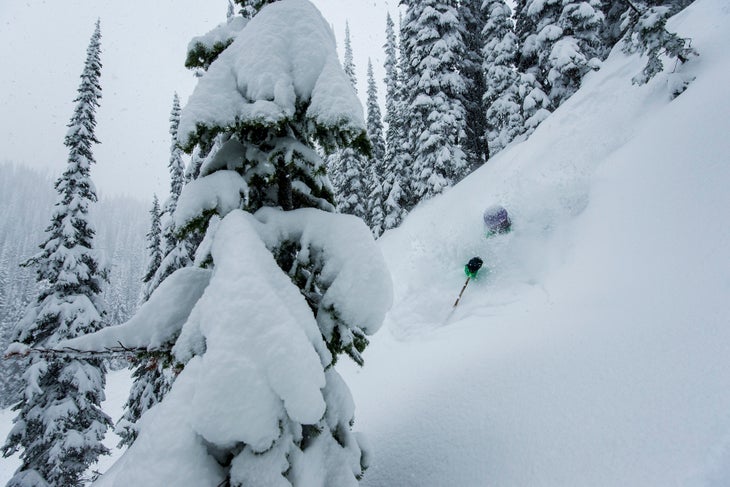 "The vertical drop will crush the most prepared legs. The resort and town have boatloads of character. Everyone on the mountain can absolutely rip. Revy isn't the easiest mountain to get to, but that's part of what makes it special."
No. 22: Mammoth Mountain, Calif.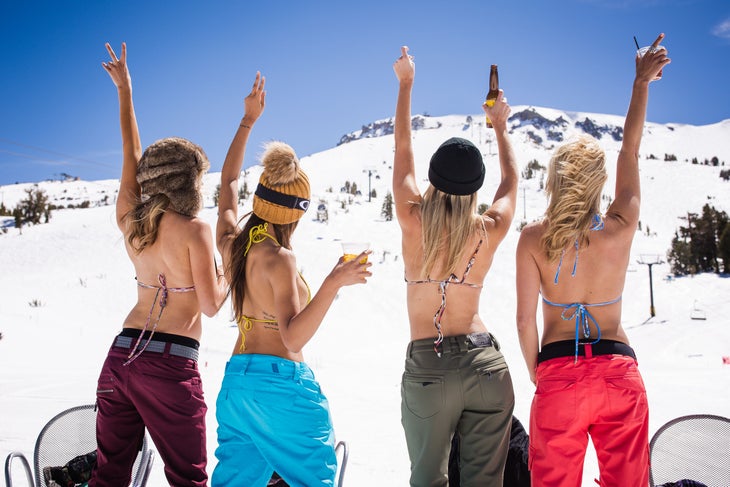 "Fantastic mountain for all types of skiers. So much terrain it takes a week to ski it all. Seems like there is a lift wherever you end up."
Learn more about Mammoth's reader ranking

Check out this book on Amazon: The Sierra Legend
No. 23: Mt. Bachelor, Ore.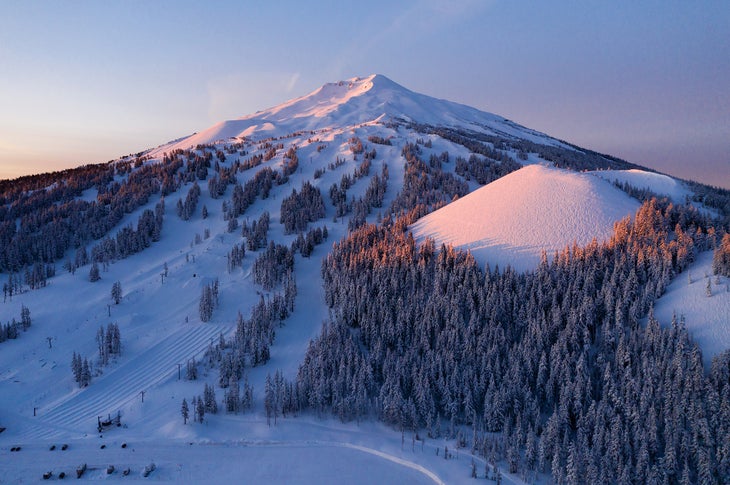 "Mt. Bachelor is a gem, second in the Northwest only to Whistler in terms of terrain, but a strong 1st in value and cost."
No. 24: Squaw Valley Alpine Meadows, Calif.
"Squaw Valley is great and so much to ski. If you want a quieter mountain then head over to Alpine Meadows. Both have world-class ski schools and are family-friendly." 
Find out what's new at Squaw Valley Alpine Meadows this season


Out of print, but you know you want it: Squallywood on Amazon
No. 25: Alta Ski Area, Utah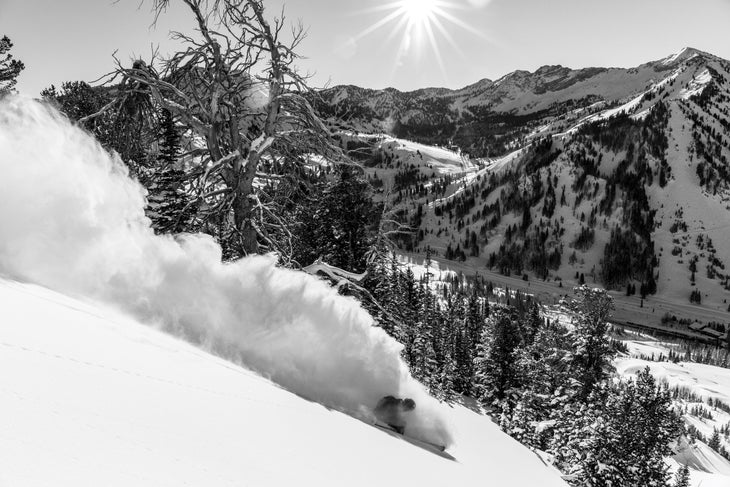 "Alta has something special that most resorts don't have. The moment you arrive, it's almost as though you've been transported back to a simpler time. The community there is tight-knit, laid-back, and filled with people who could ski the pants off of the U.S. Ski Team. The terrain has something for everyone, gentle groomers to gnarly chutes. Time just seems to stop when you're skiing at Alta, it's charming and magnificent."
No. 26: Big Sky Mountain Resort, Mont.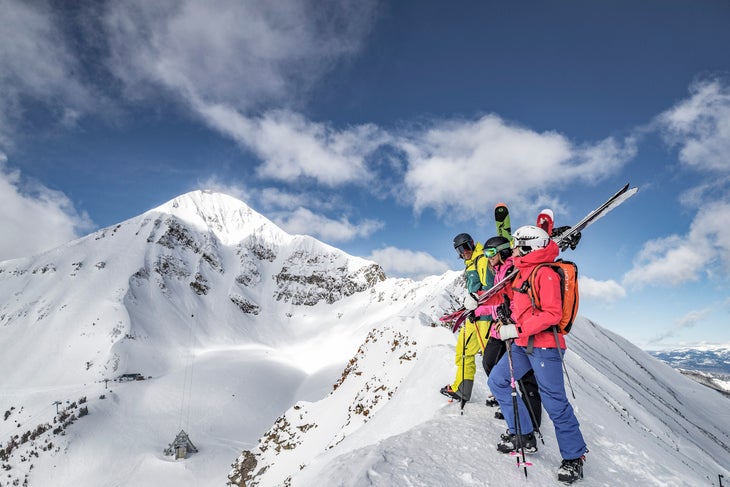 "Biggest and arguably the best skiing in America. This resort will offer the country's best lift system and most skiable acreage within a matter of years."
No. 27: Keystone Resort, Colo.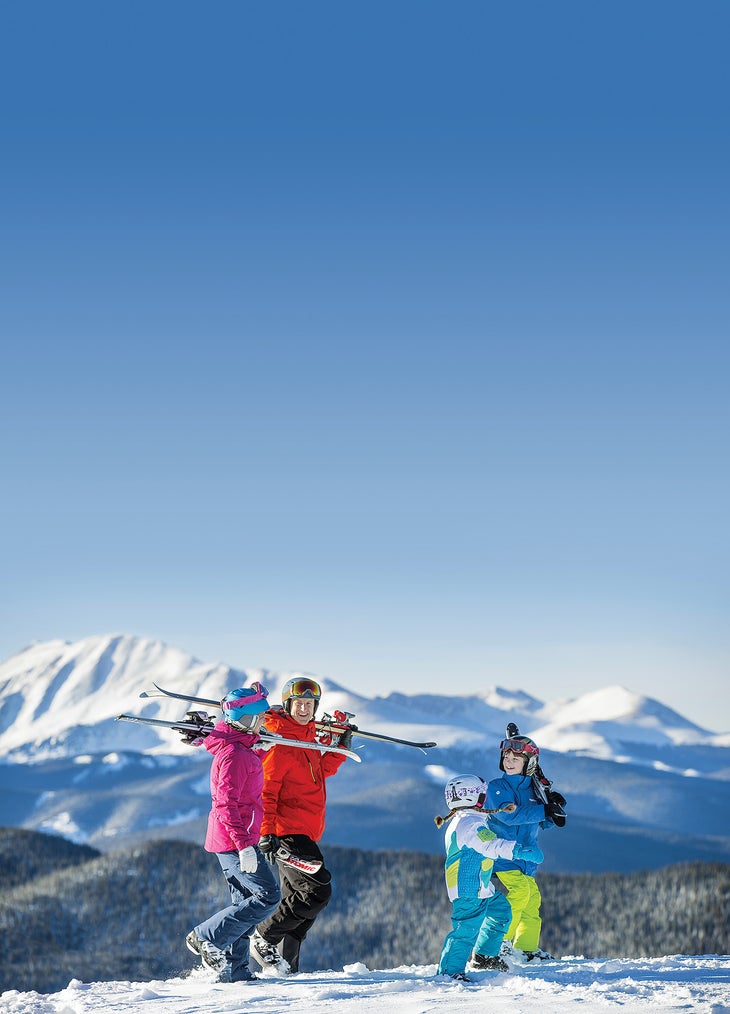 "Keystone is a hidden gem. It caters to families and first-time skiers with amazing long green runs groomed to perfection. The views of Lake Dillion never get old. For the advanced skiers, the bowls, trees, and terrain park are perfect. Take a snowcat and ski untracked snow down into amazing tree runs."
No. 28: Arapahoe Basin, Colo.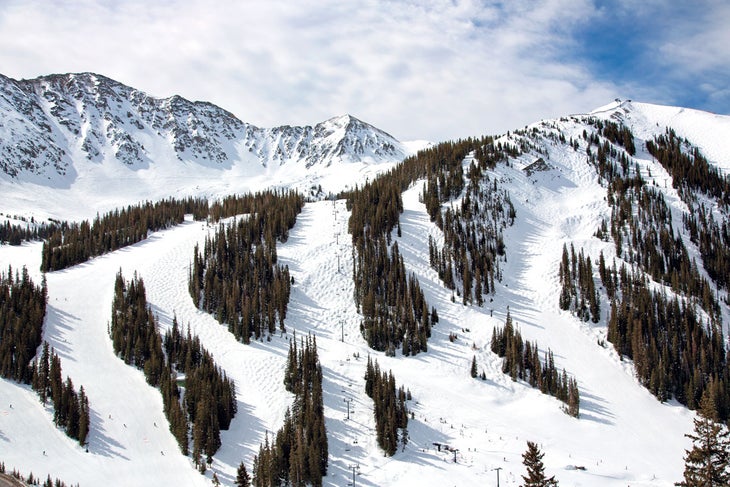 "It's The Legend for a reason—mostly, big-time, big-mountain terrain. It's steep and deep, especially on the north side, and the new expansion has spread people out so that the Pali and West Zuma areas have less traffic. After that, the 6th Alley vibe and F&B program are outstanding. This place just feels like home."
No. 29: Snowbird, Utah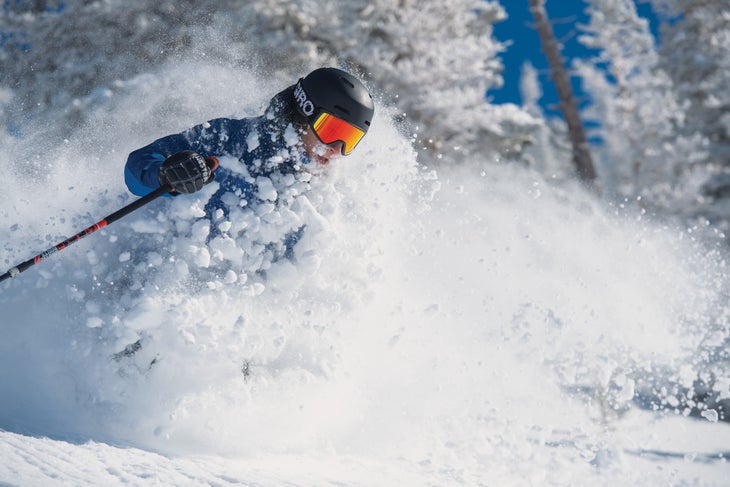 "This resort has the best in-bounds terrain in the Lower 48, and the amount of vertical and variety is what makes it unbeatable."
No. 30: Snowbasin, Utah
"Snowbasin is a perfect balance of small-town cozy resort and the latest and greatest. Don't tell anyone … it's our little secret."
Check out more of your favorite resorts: